It may be the smallest room in the house but the bathroom is also the most important. Take the time to plan it out to make the experience of using it an enjoyable one.
Today's modern bathroom serves many purposes; it needs to be functional for all family members, (both the adults and the little folk), there should be adequate storage for things like towels and toiletries, and it must be well equipped – good ventilation is essential as is good lighting to ensure cut-free shaving/smear-free makeup application. And unless you fancy spending the money for a statement bath in the middle of your large bedroom, it's also the place where you'll come home to relax after a long and weary day. For the smallest room in the house, we certainly demand a lot from it! Before starting on a new design or bathroom refurbishment, carefully consider your functional requirements as well as the aesthetics.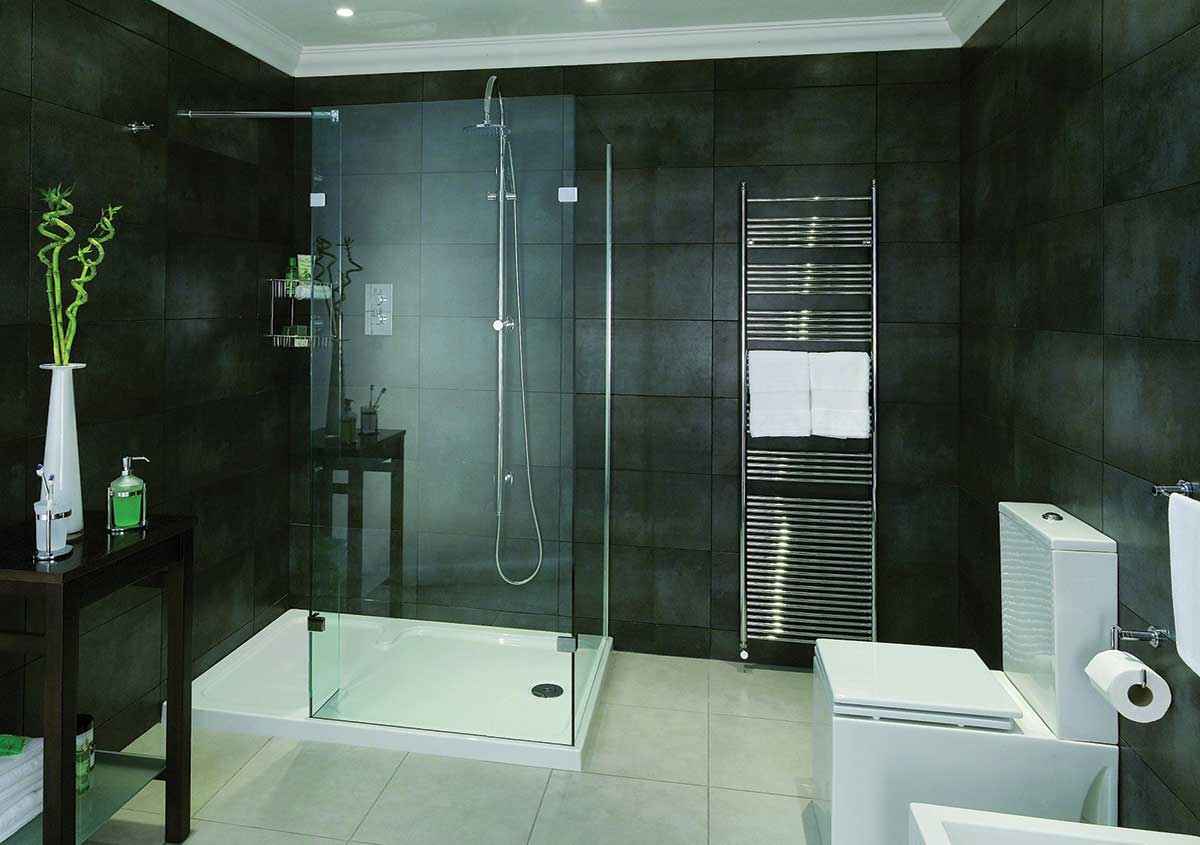 Who will use the space and how?
Will the bathroom be used by both adults and children? If so are all required appliances accessible to everyone and just as importantly are they safe and out of harm's way for smaller occupants? Heated towel rails for example are a great multifunctional option. But while they won't necessarily burn little hands (or bottoms for that matter), they may cause discomfort if touched accidentally. Would underfloor heating be a better option if youngsters are regular visitors? At the risk of getting too personal, how you use your bathroom is another important consideration. Are you a shower or bath person? Do you want to relax and soak in a hot bath with soft candlelight or perhaps you prefer a quick shower and shave first thing in the morning.
Think about your current bathroom layout in respect of what works and what doesn't – space, layout, ventilation, light, etc.
Do you need/want or even have space for both options? How many people will simultaneously use the bathroom, do you need dual basins or a vanity area for applying makeup? Will the bathroom house towels and linen – if space is very tight consider using the hot press or a closet in the hallway for overflow.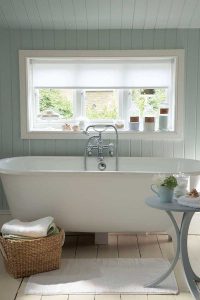 Bathroom layout
Think about your current bathroom layout in respect of what works and what doesn't – space, layout, ventilation, light, etc. If you're renovating, pay special attention to where the existing water pipes are located, and are they connected via the floor or the wall? Of course anything is possible, but 'anything' comes at a price and relocating pipework may eat unnecessarily into your resources. Note for instance that basins need a 32mm waste pipe to the soil pipe, while baths need 40mm. Due to their size baths can be tricky to relocate but toilets are arguably even more difficult as the waste on a toilet is 100mm. It may however be possible to do without too much work, depending on there being floor joists and their direction. Another option is the wall hung toilet, which requires that the cistern be hidden in a stud wall. You will then be able to bring the toilet waste along the newly built stud wall to easily get it to an outside wall or where it needs to go. Water pressure is another important factor to take into consideration. Do you have a gravity water system, a combi-boiler or a pressurised system? Is it adequate for a high pressure shower or does your existing hot water tank have the capacity to fill that large double bath you yearn for? A standard water pipe measures 15mm diameter which is fine for a bath, but if you have a larger shower head, changing to 22mm will provide a much faster and stronger flow. Nowadays new shower heads, taps and cisterns use minimal amounts of water but to further reduce your consumption, consider shower heads with variable settings – you can adjust the spray to a soft pattern that uses less water than pulse settings. If you are considering a bath know that there are shallower 430mm models available (as compared to the conventional 500mm depth models). If you don't have room for one, try a corner version or sit down tub. A bath doesn't need full head height along its length so you could fit one under a stair or sloping attic ceiling too. And then of course there is how much floor space you actually have. There is not much point lusting after the stand alone claw foot bath if you haven't got the room for it. Look realistically at your bathroom's dimensions and what you plan to fit in it. Bringing pen to paper, scale plans of both the room and fixtures to work out the most effective scheme.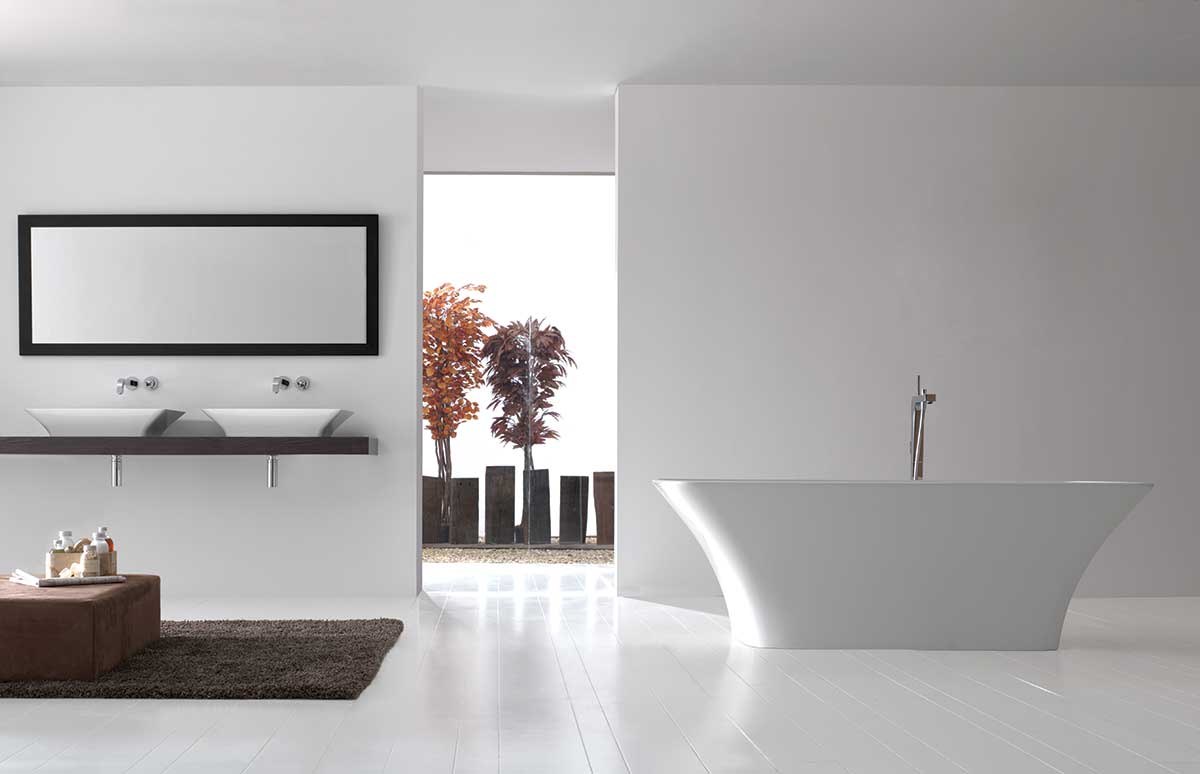 Remember to allow space for doors and windows to open, work out the position of taps, lights and thermostats and make sure that bidets, basins and wc have elbow and knee room (1m clearance for wc, 500mm in front of basin and minimum 350mm at each side). Shower tray enclosures require a minimum 760mm square area and baths need at least 700mm to allow easy access (most are 1700mm long but more compact options are available). While small bathrooms can create a challenge, clever use of lighting and reflective surfaces (large mirrors, glass shower enclosures) help prevent the space from feeling pokey. Also consider multifunctional items, for example placing a countertop above a hidden cistern wc and basin will provide a worktop for applying makeup, or displaying toiletries or even a vase of fresh flowers. Other techniques to make you feel like you have more space is tiling floor-to-ceiling as this will draw the eye upwards, and installing a floating wc and basin to give the illusion of a greater floor area. When planning your layout, also think about the line of sight from the bathroom door. If possible don't position the toilet directly in front of the door and in full view when left open.
Sanitary ware and style
When choosing your sanitary ware bear in mind that the bathroom is the one room where you want to design it and forget it. What's in trend today may not be true of tomorrow so choose it carefully as it will need to stand the test of time. Stick with neutral shades (there's a reason why most fixtures come in white!) and develop your colour scheme with the flooring and wall finishes. I'm at an age where I still get shivers when I think of the avocado and plum bathroom suites we grew up with. Introducing pops of shades with towels and accessories is a cheap and easy way to give some punch to your design and can be changed on a whim. If you are adding a new shower, it's worth investing in a shower door – these start from around €100. A wise investment as I find shower curtains to be messy, both aesthetically and when in use. Also note self-contained shower cubicles with acrylic panels can be easier to maintain than the tiled alternative which invariably requires grout cleaning.
Lighting and electrics
Generally speaking a combination of both wall and ceiling lighting works well with down-lighters being a better alternative to a single central fitting. Wall lights either above or beside the mirror provide ample illumination for applying makeup or shaving but beware of overhead light sources casting shadows. When considering your electrics think beyond task lighting and include ambient and accent lighting features to give the desired effect. Up or down lighters in alcoves, backlit shelves, even LED lit bathtubs can all create drama. Apart from a shaving plug, there are no sockets in bathrooms so if you want to introduce some music consider wiring speakers in the ceiling. Television is another possibility as is the nifty heated demister option on your mirror, which is a mat that's wired into the lighting system to prevent the mirror from steaming up.
Floor coverings
Despite being among the higher cost options, tiles have long been the firm favourite when it comes to bathroom floors. They're water resistant, possibly slip resistant, and are easily maintained. They come in a huge variety of finishes and design styles to suit all decors, from ceramic, natural stone, wood effect, mosaic, the choice is endless. In regard to slip resistance, you should be aware that not all tiles are. Porcelain for example is not anti-slip certified but still proves very popular in residential use. It's up to you whether you choose a certified product or not, but if you do require antislip, confirm with your supplier that the tile has a minimum R9 Rating.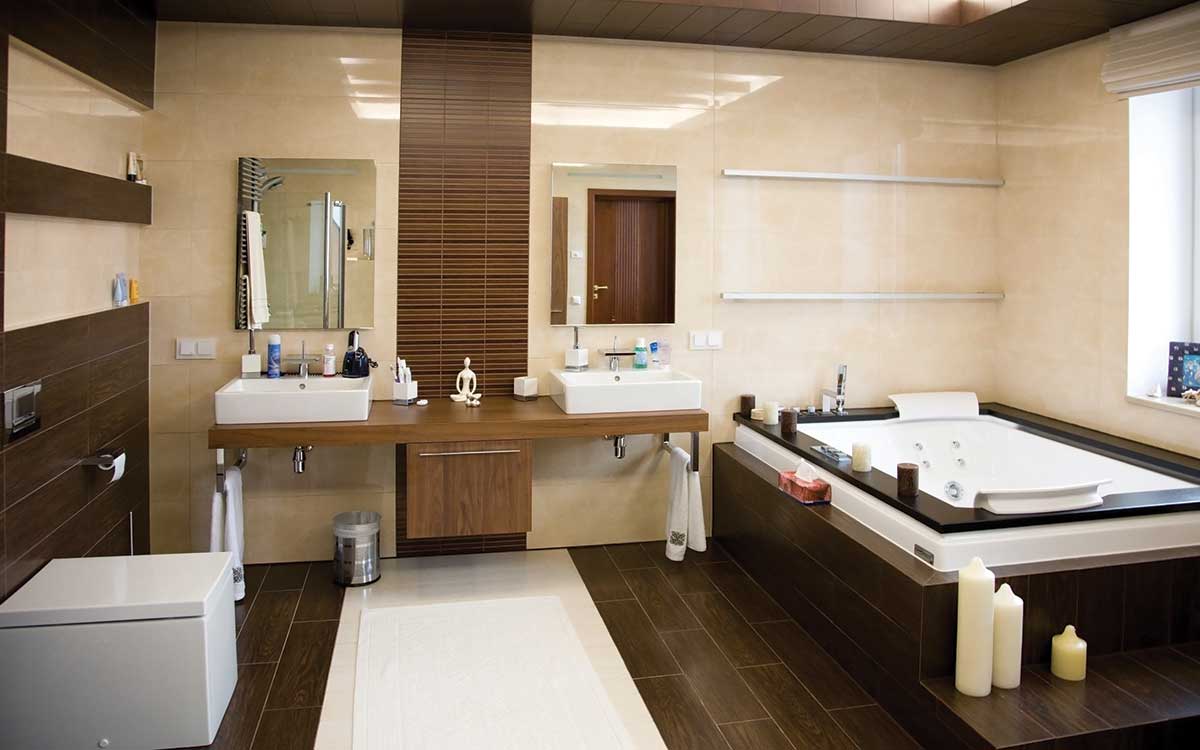 However they are cold underfoot so underfloor heating may feel like a good investment first thing on a January morning! Electric underfloor heating and a thermostat to control it is not very expensive, only a few hundred euro for an average sized bathroom, and while running costs can be high, if the system is on a timer/programmed you should be able to keep these to a minimum. If you can afford to increase the floor height you could plumb a wet underfloor heating loop instead (see article on page 80). A budget friendly option, vinyl flooring has come a long way since the 1970s and today's product is available in a vast range of colours, patterns, and styles, even stone and wood effects. Vinyl is also much warmer underfoot than tiling and has a foam backing so is less noisy than tiles. Wood, laminate, cork and bamboo are also popular choices in bathroom flooring. Solid wood should be stained with a waterproof finish for bathroom areas whereas laminate, cork and bamboo come in pre-treated waterproof finishes. In my opinion, the only no-no when it comes to bathroom flooring is carpet. Never ever carpet! It's unhygienic, retains water and is susceptible to mould.
Window treatments
Ideally your window treatments should let natural light filter in yet maintain privacy, particularly if you are overlooked. Roman blinds tend to work better than drapes as they can sit inside the recess, just make sure you choose a suitable moisture resistant fabric. Slat blinds or shutters also work well in bathroom areas as they obscure the view but let in light when open and can be closed up for complete privacy.
Storage
When it comes to bathroom storage, less is definitely not more; there's nothing worse than underestimating your storage needs. Bathrooms are busy places and it's one area where you can never have enough. Optimise as much space as possible and keep necessary but unsightly items out of sight with under basin storage or vanity units and use decorative shelving or alcoves to display pretty toiletries, accessories and towels. A vanity unit around the basin and wc cistern set into the wall look neater and add extra shelf and cupboard storage. Use odd corners for this as well. Make use of walls for towel rails, hanging hooks, etc. and consider alcoves in the shower area for holding shampoo and shower gel (this means you don't have to step out, wet, to get the soap).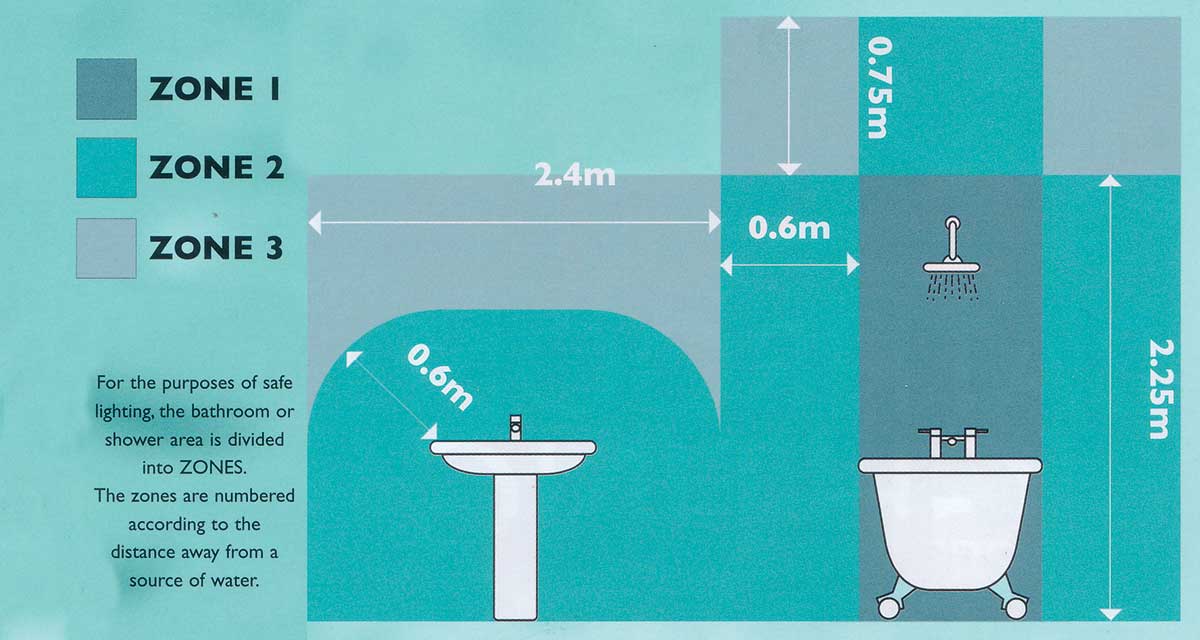 And as always, think creatively: use the wasted space at the end of the bath for example for storing towels, toiletries, and use the back of the door as hanging space.
Regulations
The Building Regulations require that you install extractor fans in bathrooms; these must have a rating of at least 15 litres of air per second and be fitted with a timer if there are no opening windows in the room. If you want to install the extractor directly above a shower, you must use a low voltage model. You will need a 100mm diameter hole in the exterior wall or into the ceiling with ducting through the roof space. Windows are always an added asset so if suitable, consider adding a roof light. If it's a main bathroom on the ground floor it needs to provide adequate access for people with reduced mobility – doorways must be wide enough for a wheelchair to enter and then manoeuvre in the space. Your plumbing system, or any changes to an existing bathroom must comply with local water authority bylaws and changes to the drainage system must comply with Building Regulations. Check out your plans with a qualified plumber before starting work. And finally, electrics. All the metal pipework and any metal baths or other fixtures must be crossbonded to earth. If you replace a section of copper pipe with plastic you may interrupt the earthing so make sure everything is handled by a qualified electrician. Building Regulations divide bathrooms into zones for the purposes of electrical installation (see drawing on the previous page).
---
Author
Karen Hughes www.emeraldinteriordesign.ie
Additional information
Wayne Lyons, Director of Soaks Bathrooms, Belfast, tel. 90681121, www.soaksbathrooms.com and designer Mark Ramuz.