For Rodney and Emma McKay of Co Down, building a 'traditional' bungalow was out of the question. And the result is very different indeed to what you'd expect a one and half storey house to look like…
Light is everything in modern builds, and for her family home Emma wasn't going to pass up on such an invaluable asset. "We wanted something modern, bright and if we could, incorporate a stone feature," she says. "We didn't want it to look the same as the houses we'd seen before, but wanted to keep some form of the vernacular architecture."
This design was a bit unusual in that the staircase came first. "From the very beginning we had plans for a nice staircase so we started there and built around it," says Rodney. "As a result of this, and of the architectural features, we don't really have any 'standard' rooms as there are many angles, all designed to get the most of the views."
---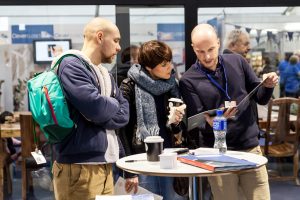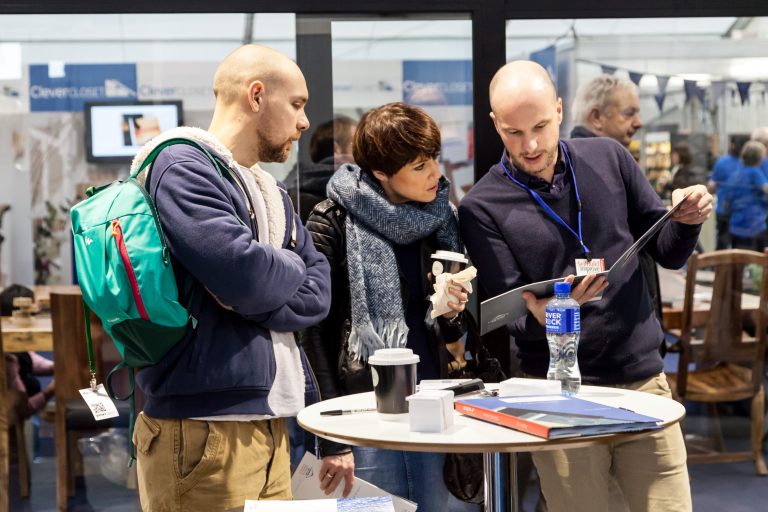 Selfbuild Live Dublin is the ultimate showcase for people who are building, extending, improving or simply decorating their home. Selfbuild Live Dublin, 13th-15th September takes place in the Citywest Convention Centre, Dublin.


---
Beyond the bungalow
Rodney had owned the land they built on for a long time and had tried to get planning permission on it but as it is in a greenbelt area, it wasn't until they could use PPS21 that they got the green light for a four-bedroom house. For inspiration they went to different houses, built by family and friends. "We were fortunate to be able to get their advice and expertise," adds Emma. "We got inspiration but also a lead on who to hire for the design."
Plot size: ½ acre
House size: 2,400 sqft
Cost: £160,000 + £10,000 in solicitor and designer fees
Value: £230,000
EPC (SAP rating): B (89)
Walls: 140mm timber frame with blockwork and weatherproof white render finish on outside, 140mm mineral wool fitted inside panel, 60mm PIR fitted to internal face of panel, plasterboard; U-value 0.15W/sqmK
Roof: 200mm mineral wool between rafters, 80mm PIR fitted to upper side of rafter, batten fitted on top ready for felt, lathe and tiles, airtight membrane to internal side of panels; U-value 0.12 W/sqmK
Floor: 150mm PIR, 60mm around perimeter of floor to minimise thermal bridging, cast finished floor in 30kn concrete; U-value 0.14W/sqmK
Windows: triple glazed, argon filled, uPVC black wood effect, U-value of units 0.8 W/sqmK
Air tightness: 0.686 m³/(h.sqm) @50Pa
Their designer suggested a one and a half storey bungalow with plenty of corners to maximise light. "We went through numerous designs, due to planning restrictions it was never going to be a true two storey – although at the back it is," explains Rodney. "Even at the front it doesn't look or feel like a bungalow."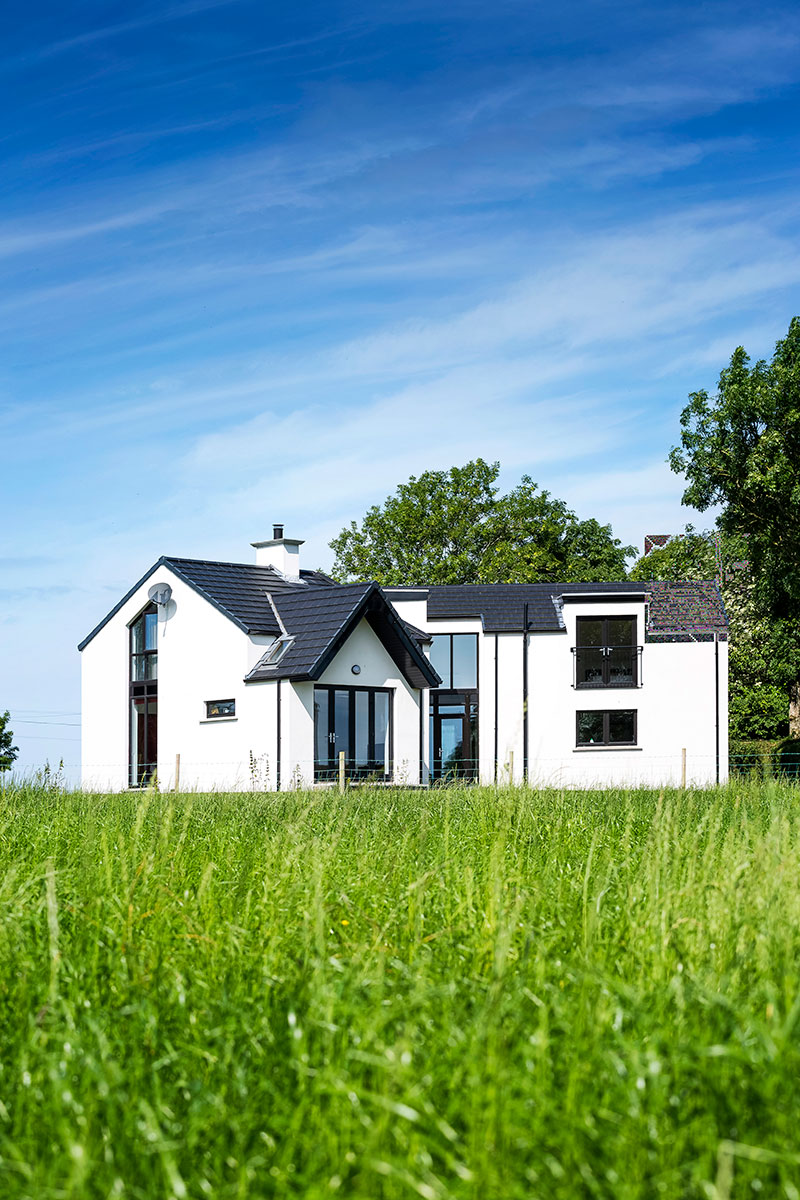 "The glass is wonderful, and the solar gains amazing," adds Emma. "It can however get too hot in summer – in those rare instances we just open the windows. In winter we barely need to heat the house, the wood burning stove in the living area supplies most of our needs." But if they could change one thing it's the specification on the bifold doors. "They're brilliant and offer a great view but in winter if you're sitting near them there can be a draught, you can feel the difference in their being double glazed," adds Rodney.
Emma says that the main downside to the bungalow design or building into the roof space, is not having an attic. "So you need to be really clever about storage throughout," she says. They decided to use some of the eaves space in the bedrooms for wardrobes and cupboards. "The issue is we don't have high storage to hang things, our room is the only one that allows for that," adds Rodney.
"We chose timber frame to make sure we could pile in the insulation as we wanted a house that wouldn't cost much to run, and our main contractor helped us specify the house to build it to their methods," adds Rodney. Solar hot water panels were installed and these supply most of their needs from March to November; the unit they say will have paid for itself within seven years. "We've got an oil boiler for heating and for topping up the hot water, and 200 litres gets us through the winter," he says.
Rodney and Emma had their hearts set on photovoltaic panels, to get electricity from the sun, but as they trimmed down their budget it wasn't meant to be, at least for now. "We have provisions to add the panels at a later date and we also installed a flue at the end of the house in case we eventually wanted to add a stove there," says future-proofer Rodney.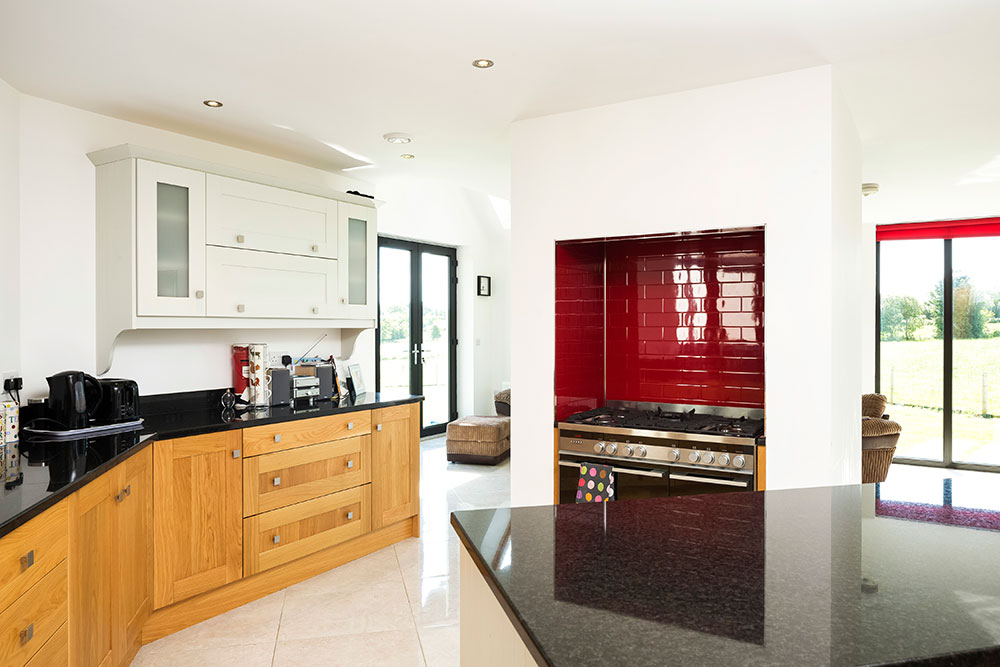 With such a well insulated and air tight house they installed a mechanical heat recovery ventilation system to ensure they get enough fresh air circulating throughout. Considering the fact that they had a new-born in December, and heated the place to a toasty 21degC continuously, their low heating costs are a good sign the house is performing as it should.
Practical to the core
There is no doubt that a well laid out home will help you live more comfortably, but it will also help you retain your sanity during parenthood! "We have a large bathroom downstairs with a big shower, coming home with muddy boots it's very handy to have right at the back door," says Rodney
The couple uses their ensuite bathroom, which has a bath, to groom the children. "Our main bathroom upstairs rarely gets used, it's mostly for guests," adds Rodney. "It contains a freestanding bath, which is what we wanted, it's got the look. We chose to invest in it as it stands out as a nice design feature."
Every last details was thought of, even hanging up family photos and artwork but the budget got in the way. "With timber frame houses you need to find the stud to hang up pictures and I do wish we'd spent the £2,000 to put plywood onto the entire structure, that would have made hanging up shelves much easier too!" "We chose to plasterboard but we find it can leave marks quite easily so a harder, plastered alternative may have worked better, on top of the ply," he adds.
In terms of their every day, the couple says that their kitchen / dining / sitting open plan layout works really well. "We have the cooker and stove in the middle, which is actually very good with the kids, the whole downstairs is a joy to be in," confides Emma. Their electrician gave them invaluable advice, including the layout for the spotlights in the open plan area. "We can sit 10 to 12 people which is ideal for parties, so the lighting had to be right," says Rodney.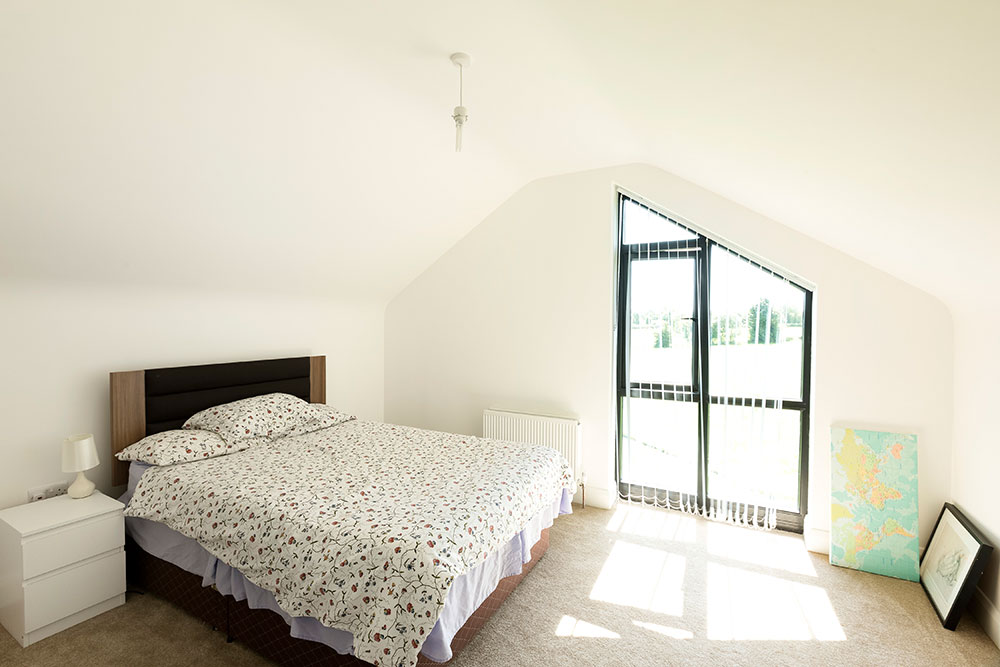 Supported
"We both work full time; we felt a contractor would be quicker and actually cheaper in the long run. Less time and effort and less stress and money. The challenge then was to find the right person," explains Rodney. They'd originally thought of a package ecobuild but the complicated nature of their design meant a main contractor was better suited.
"We got three different prices, spoke to two who were very helpful and ended up going with the most expensive one! But he was the only one to give us a price for everything, he supplied the minute details and that gave us great confidence," continues Rodney. "If we had to add extras we knew how much they would cost. In the end I think he was actually the most reasonably priced." "He'd done a house that appeared on television and we thought it looked great, and for us he did do amazing work as well," adds Rodney. "He also gave us advice and told us how to use our budget in the best way, he helped make sure we didn't go over."
"This even meant he was flexible on whether or not he did some of the stages, we did our own groundwork for instance," he adds. The foundations were poured July 2013, and they officially moved in February 2015. Changes due to budget include veranda with bifolds – the span was reduced. They also got rid of an internal wall between the kitchen and lounge – Rodney says it actually works better in that it brings in more light. "Everything else was perfect, down to the last detail," says Emma.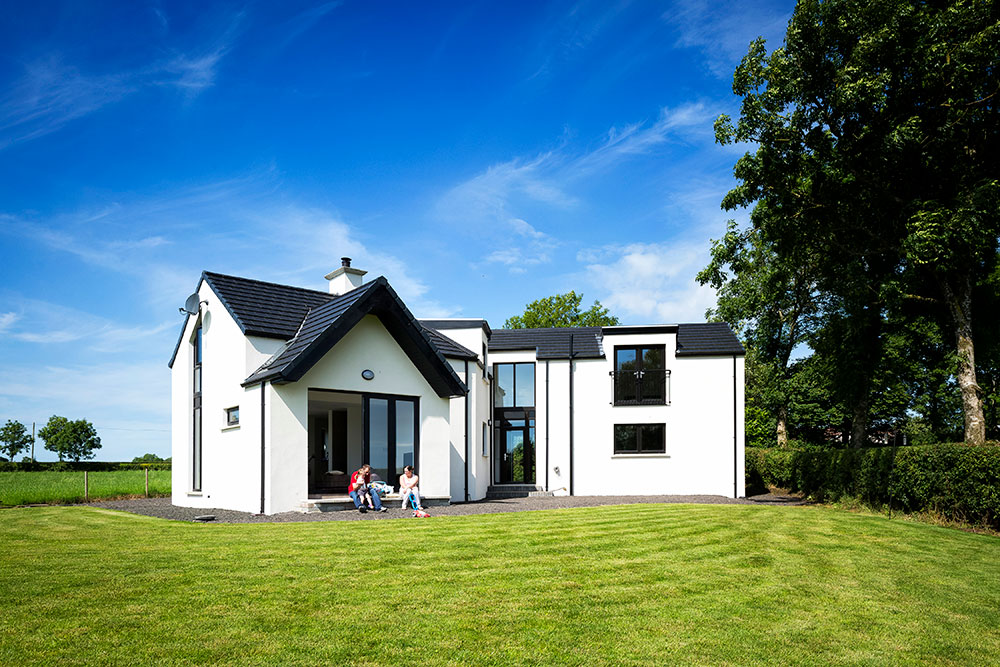 Despite their efforts to eliminate stress, it came from a somewhat unexpected source. "Our mortgage had been agreed on and everything was ok to go ahead, we'd gotten signatures from the solicitors but the bank turned out to be very slow in signing off on each of the stage payments, which created hold ups," laments Rodney. "Getting trades in at the right time is difficult enough without this type of problem, that's another reason why we were so happy to go with a main builder." Outside, they put in a septic tank with filter system and also chose to landscape insofar as possible. "We have sodded out the immediate area around the house for the children to play but when we have more money we'd like to add a water feature and a more complete recreational area," says Rodney. "Then of course there's the possibility of extending our veg patch and incorporate zones for eating. Also a wildflower garden," adds Emma. When you've got the house of your dreams and an idyllic setting, where better to expand your energy than outdoors?