We bring you the homes Irish architects, engineers and other house building designers live in.
Kostas Wootis MRIAI:
This hypermodern home still retains its cachet almost two decades after it was built.
[powerkit_collapsibles]
[powerkit_collapsible title="COSTS" opened="true"]
"280 sqm / 3,000 sqft in size, our home was built in the late 1990s at a cost of IR£170,000. The original kitchen had cost IR£7,000, but two years ago was replaced.
In total and since the beginning we may have spent around €250,000 to €270,000 to bring the house to its current state.Despite large expanses of glazing the cost of heating is relatively low, at about €2,000 yearly, even though it runs 24/7."
[/powerkit_collapsible]
[/powerkit_collapsibles]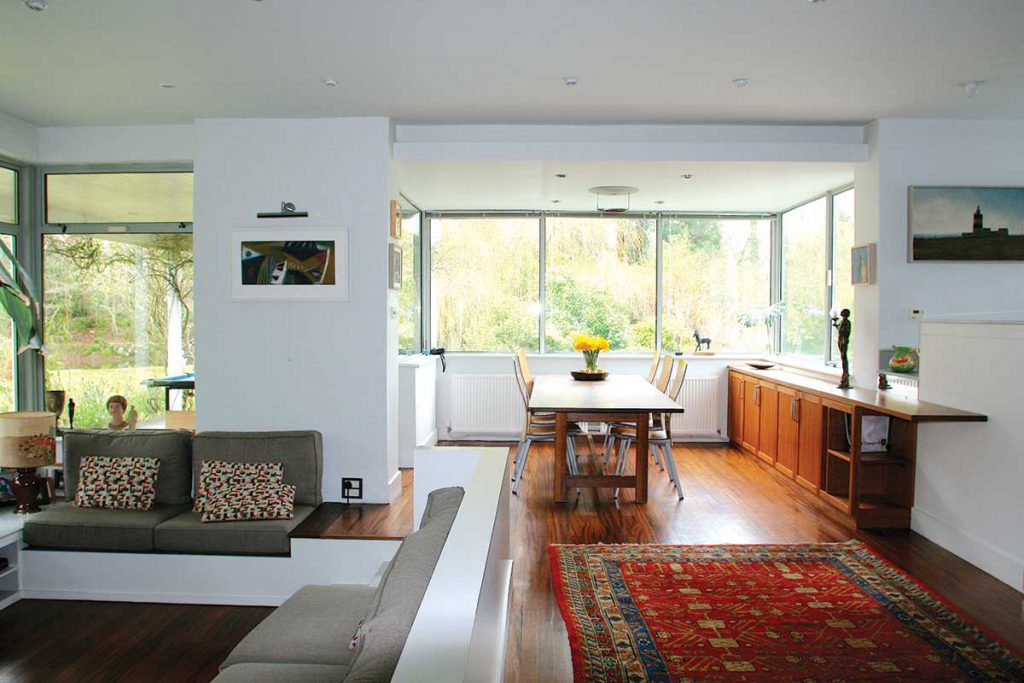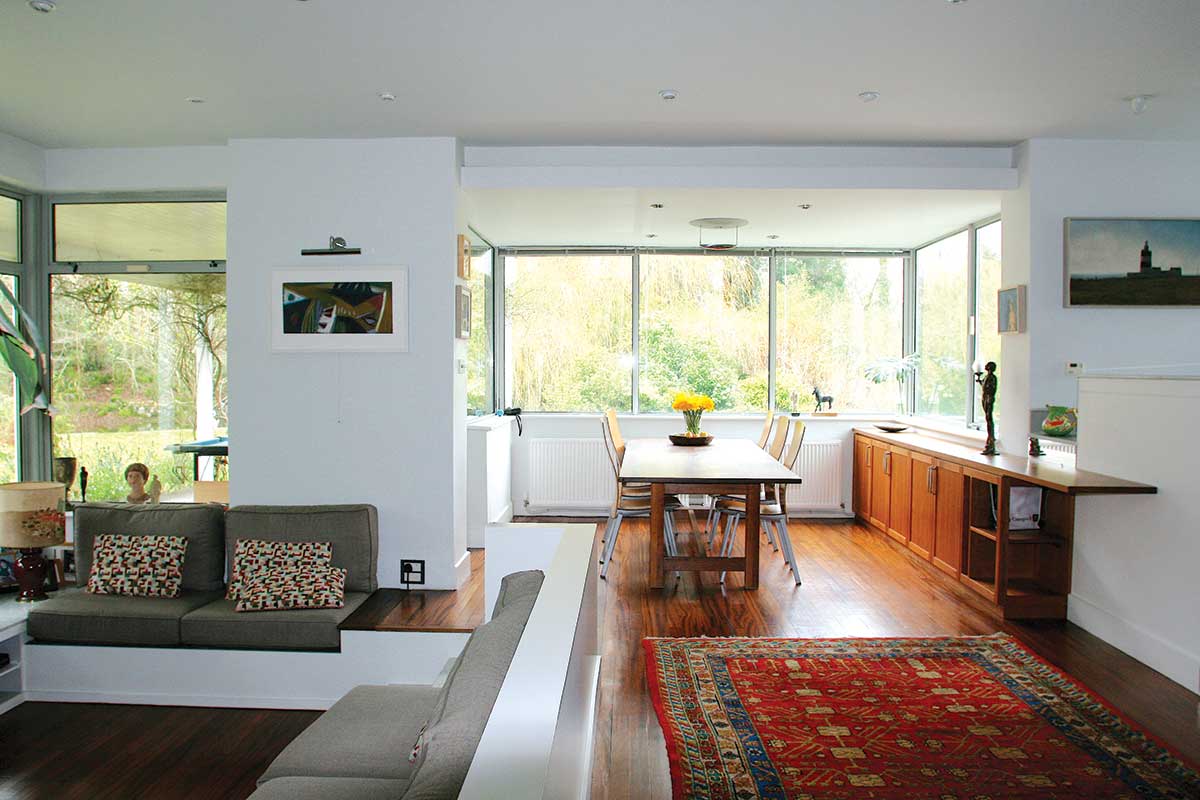 Anything unusual?
An unusual design feature is the internal garden which is part of the entrance; although we live in the middle of the woods the idea of nature marching in, so to speak, was quite compelling. Also plants have a calming influence, they create a relaxing atmosphere. I don't think there is anything unusual about the materials used as it was a straightforward construction: cavity walls, suspended timber floors and flat roof. We invested in good insulation and high spec windows but as the aim was to keep costs to a minimum we extensively used MDF, e.g. for architraves, skirting boards, fireplace surrounds and the list goes on. The timber floors and the hallway's marble floor were also sourced secondhand to help with the budget. As a result of our efforts the build cost turned out to be lower than expected so we spent more money on the fit-out.
Favourite design feature
The living room is upstairs, which is unusual. This was because I wanted both the family living area (sitting, dining, kitchen) as well as the living room to face south (for the sun), west (so we could avail of the sun in the evening coming back from work) and east (because of the nice views). They ended up on top of each other. There are some other interesting features like the roof light that I especially enjoy.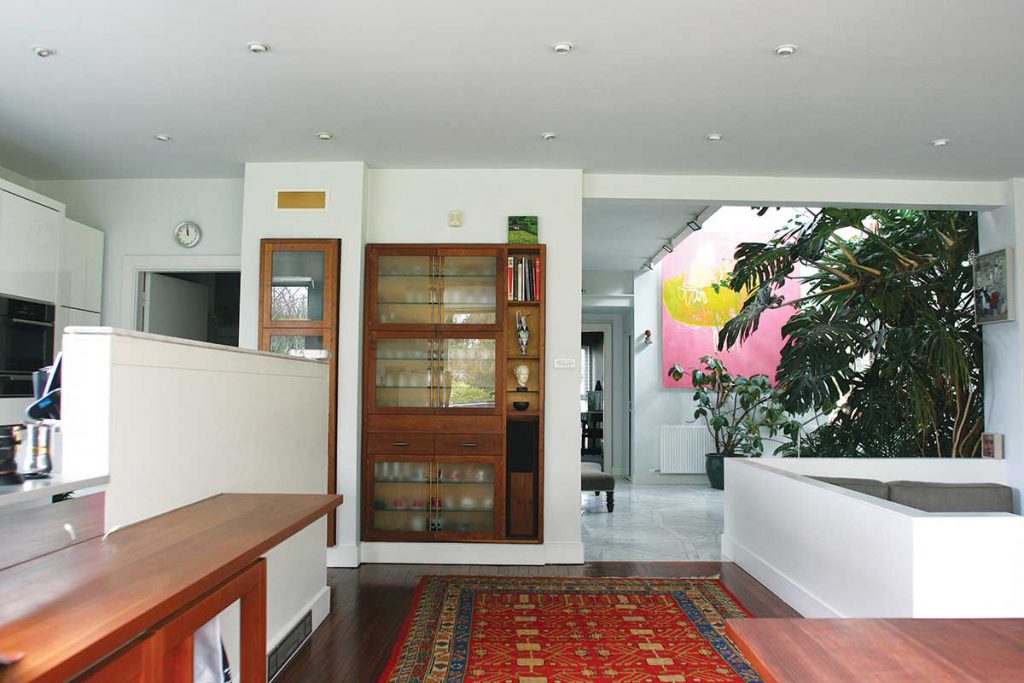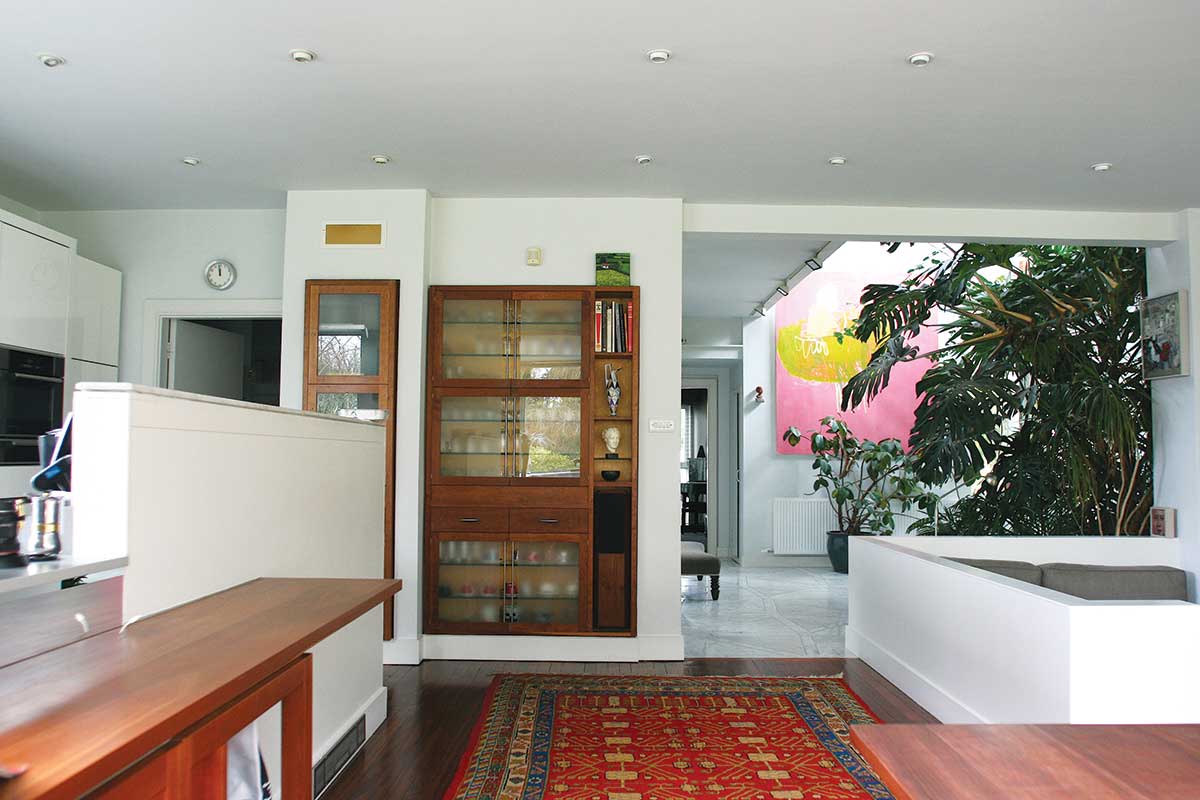 Favourite room
This has to be the family area downstairs, which consists of the sitting room, dining room and kitchen: all three separated, yet unified, by an empty space between them which also opens up to the double-height hall with indoor garden. The sitting area is defined by going down three steps, and by a low wall also serving as a back for the seating. The dining area, with its 3.2m long table, is in its own space but also projects into the garden. The kitchen is separated by a low wall which is high enough to hide the clutter yet low enough so as not to isolate the person cooking from the activities of everyday life.
---
Kostas Wootis Architect
Tel: 065 6825074
Email: wootis@eircom.net