What was it like visiting Selfbuild Live Cork this past November? Busy!
Selfbuild Live Cork is the go-to event in Munster if you are building or home improving. In fact the Selfbuild Live Cork gets bigger every year and has, in 2019, hit a record high for attendance. According to the post-show survey, 49 per cent of the visitors were building a new home, 27 per cent were renovating, 14 per cent extending, and the others were converting, interior decorating or were in the trade.
Most of the visitors were at the planning permission stage (32 per cent), 27 per cent were thinking about a project and 23 per cent had already started.
In terms of their budget, of those surveyed 28 per cent had between €150,000 and €250,000 to spend, 21 per cent had in excess of €250,000 while 20 per cent had under €25,000.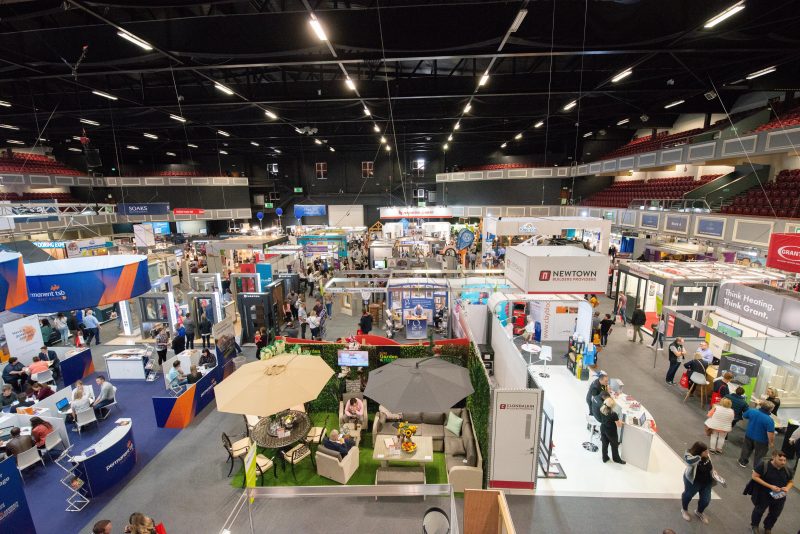 Most of the respondents were 25 to 34 years old (31 per cent) while a quarter were in the 35 to 44 age group.
Meet the selfbuilder
The Meet the Self-Builders clinic provided a perfect opportunity to speak
with people with no previous building experience who'd gone through
the process of home building and home renovating in Ireland.
Two couples manned the Meet the Selfbuilders clinic in Cork this year,
Seanua House's Dan and Jessica Tynan whose home we featured in the Autumn 2019 edition, and who can be found on Instagram @seanuahouse, as well as Sarah O'Grady and Brendan Cullinane who built their home in Co
Waterford, also avid instagrammers under the handle @sarahs_ivy_hill.
Sarah and Brendan's house is set on a 72 acre estate which the family own. The new build project started in June 2018 and finished April 2019, designed to suit its natural surroundings and to complement Pembrokestown House, their closest neighbour. The initial idea was to build a Georgian style farmhouse but the result far exceeded their expectations.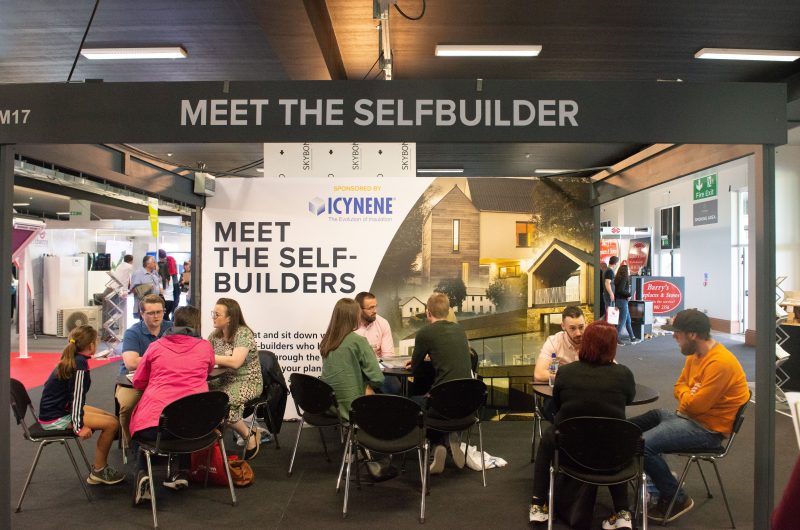 This is what Sarah and Brendan's experience was like at Selfbuild Live Cork, manning the clinic, in their own words: "We found the most common question about our build related to how we managed direct labour, hiring all of the tradesmen ourselves, and the relatively short completion time (10 months). It's true that our build was relatively short, but we did have the benefit of the dry weather during the summer of 2018, and this may not be a realistic time frame for most traditional builds."
"There are many pros and cons to project managing the entire process, and we shared our personal experience. For us whilst direct labour suited our day to day living, the financial pros need to be balanced against individual circumstances."
"We had the benefit of Brendan being able to be on site every evening and as much as needed at weekends, as well as family living two miles away, who were also available to help with any toing and froing." "If we'd had children or both of us were commuting (I do currently), direct labour may not have been feasible and a contracted build would likely have reduced stress in such circumstances (although certainly increased cost significantly)."
"Perhaps the most important things to have if you go direct labour are excellent organisational and financial management skills. These two aspects are continuously managed during the build process and you need to keep on top of them."
The Exhibitors
Another reason to visit Selfbuild Live is to tap into the vast knowledge and
advice available from the companies that turn your dreams into reality.
The massive amount of knowledge and advice available from manufacturers and suppliers at Selfbuild Live is what it's all about. You can
get quotations, advice about installation, maintenance and a full view of what's available on the market.
As self-builders are at the forefront of investing in innovative products and methods, the event is an ideal way to see what's new in the sector. Here are some examples of the products and services showcased in Cork, where over
100 companies attended Selfbuild Live this past November.