Start-up company Apis Cor has 3D-printed a 38sqm house in Russia at a cost of $10,000. More to come on planet Earth but the company's stated goal is to colonise Mars.
3D printing is a technique that's been around for some time and is commonly used to build prototypes; a computer is given a design and passes on the information to a robotic 'printer'. It's much like a 2D printer except the layers of 'ink' are applied one on top of the other. The 'ink' can theoretically be anything, even food, or in the case of houses concrete or insulation. Back in 2014 we'd already heard about the possibility of 'printing' your own house. The University of Southern California was at the time behind this advance claiming it was able to build a 2,000sqft house in just 24 hours. The 'Contour Crafting' uses a giant 3D printer – a crane with a nozzle that spurts out concrete layer by layer, an integrated trowel system shapes it.
Contour Crafting
envisions self-builders being able to rent a giant 3D printer at their local builder's merchant instead of hiring a builder. This would allow them to 'print' their own home at one fifth of what it currently costs thanks to savings in labour, materials and financing. Furthermore, mortgages should be made more readily available as houses will be built within days, greatly reducing all types of risk associated to building. In fact one of the main benefits relates to worker safety thanks to the process being fully automated. 3D printing also reduces waste due the precise means of construction. The project is still at the prototype stage but the technology is so promising that NASA has teamed up with the University to explore how to build 3D printed structures on the moon and Mars.
---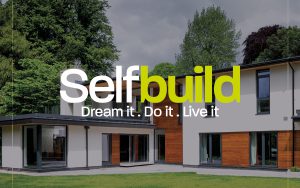 Selfbuild Live Dublin
is the ultimate showcase for people who are building, extending, improving or simply decorating their home. Selfbuild Live Dublin, 14th-16th September takes place in the Citywest Convention Centre, Dublin.