New buildings will have to meet "net zero" standards by 2026/27, and new energy grants for existing homes will be introduced this year (2022).
A one-stop shop for homeowners seeking energy advice, "a significant pilot domestic retrofit scheme in 2022", and net zero building regulations for 2026 are all part of NI's Path to Net Zero Energy, launched today by Economy Minister Gordon Lyons (January 20th 2022).
The Executive will "set new and ambitious minimum energy efficiency standards as soon as possible", recognising the need for investment supports.
Existing homes
NI's Energy Strategy – Path to Net Zero Energy document states the mean cost of improving homes to at least an energy performance certificate Band C is estimated to be £6,200 per dwelling. To get to a B the estimate is £15,600.
The document states: "We will launch a significant pilot domestic retrofit scheme in 2022, the findings of which will inform potential new business models for ramping-up delivery. This will be aligned with other existing energy efficiency schemes and pilot projects and take account of specific requirements for heat pumps."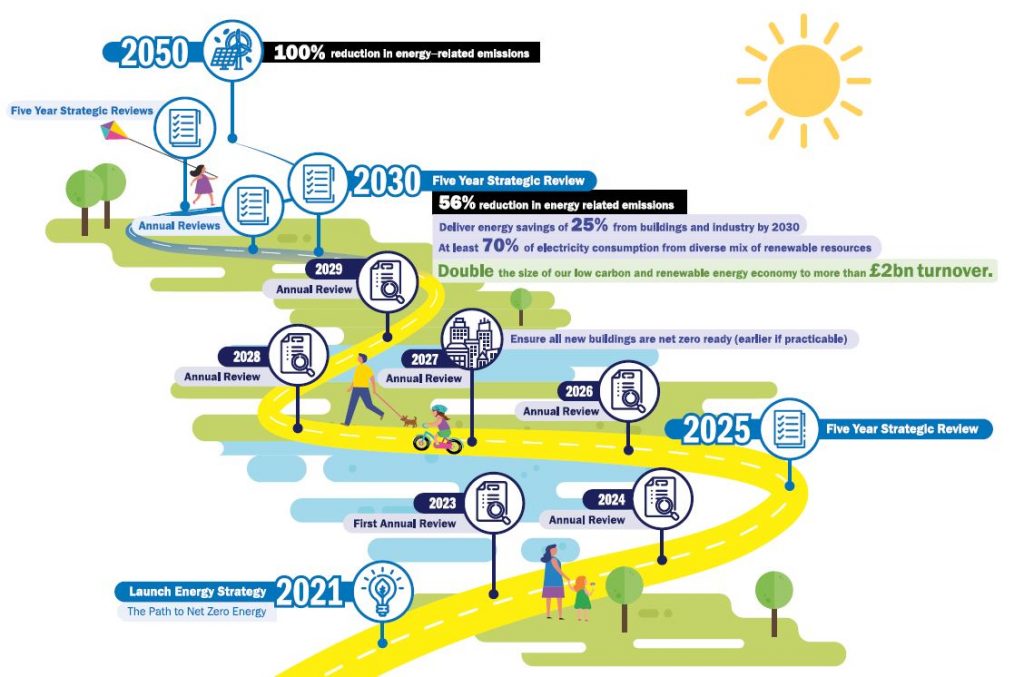 The retrofit pilot scheme, which will upgrade the energy efficiency of existing homes, will "identify the best approach to enhancing quality assurance and accreditation of works, building on best practice approaches elsewhere".
New builds
For new builds, NI will follow England's Future Homes and Future Building standard which aims to have all new buildings net zero ready from 2025.
Proposals were published in NI in October, with a view to introducing low heating carbon requirements by 2023.
The full implementation of net zero ready new build standards for NI is slated for 2026/27 "assuming England's proposals remain on track".
The NI Energy Strategy – Path to Net Zero Energy document further states: "These later phases will also address standards for work to existing buildings and in related areas, such as ventilation, overheating and, potentially, electric vehicle charge-point provisions. We will remain alert to emerging developments in areas such as embodied carbon, fuel price assumptions and grid impacts."
In the section about decarbonising power and heat: "In the future, new builds will also be required to install low carbon heating technologies such as heat pumps, with timeframes determined through the phased approach to uplifting building regulations."
Launch
Housing Executive Chief Executive Grainia Long said at the launch: "I welcome the publication of the action plan for The Path to Net Zero Energy strategy, which is a very welcome step in Northern Ireland's transition to net zero emissions. We're determined that housing will play a critical part in this and we estimate that better energy efficiency in local homes could reduce emissions by 2.2 million tonnes per year."
"It is also fundamental in tackling fuel poverty. As part of our own plans, we recently launched a research and development competition to quickly develop 'Smart' systems that help to reduce the carbon emissions from heating homes by using more local clean renewable energy and enable our tenants to keep their homes warm and dry, while saving on tenants' energy costs."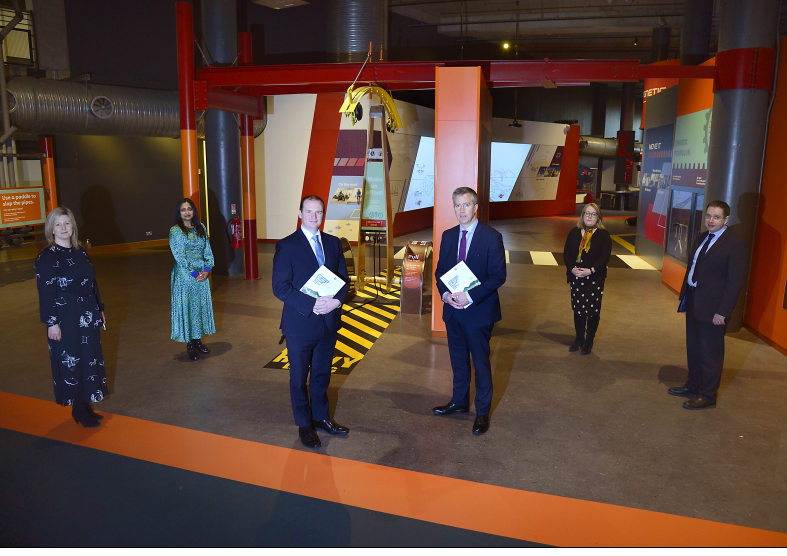 Noyona Chundur, Chief Executive of the Consumer Council of Northern Ireland, said: "We are unambiguous in our view that achieving net zero greenhouse gas emissions is essential for long-term consumer protection. It must come about through the development of a sustainable energy future that works for us all. It is essential that we achieve a just and fair transition by ensuring affordability, security of supply and consumer protection.
"We must avoid demands on consumers that are overly burdensome and unaffordable if our net zero goal is to be reached. Instead we must engage, empower, and mobilise communities and consumers to create a grassroots movement that can deliver net zero. We support the new energy strategy and are committed to working in partnership to deliver it, and the consumer education, support and empowerment needed to help our citizens through their changing energy future."
Meanwhile NI's Climate Change Bill is going through the Assembly, to play its part in helping the UK reach net zero by 2050. It is the only part of the UK and Ireland with no legally binding greenhouse gas reduction targets.
The aim of the legislation is to set up a framework within which to combat climate change; five yearly climate action plans containing annual targets, carbon budgets, nitrogen budgets and sectoral plans, will become mandatory.