As of 2019 if you are renovating more than 25 per cent of your home, you will be required under the Building Regulations to invest in the building fabric to bring the property up to a B3.
The moves comes as the ROI Government introduces the Near Zero Energy (NZEB) requirements of the European Buildings Performance Directive (EPBD) into Irish law, Seán Armstrong, senior technical advisor to the Building Standards section of the Department of housing told
the SEAI Deep Retrofit Conference
yesterday. Technical Guidance Document L (known as Part L) dealing with energy use is already undergoing a major revamp for new builds, with NZEB requirements to be introduced into new legislation next year. The NZEB definition, Armstrong also indicated, is currently under review.
Renovations
Armstrong said his department is looking at introducing a new requirement for homes that renovate more than 25 per cent of the surface of the building envelope. These properties will have to bring the entire building up to an energy efficient standard, referred to as a 'cost optimal performance level'. In a typical semi-detached house this will require you to upgrade the walls, roof and boiler or alternatively achieve a B3 performance level on the Building Energy Rating scale. The
cost optimal performance requirements for different types of dwellings were calculated by the Department of Housing in 2013
. The analysis shows costs ranging from €230/sqm to €566/sqm for a detached house with cavity walls. Painting, rendering or replastering will not be considered as major renovation work but alterations involving walls, roofs, replacing windows and floors, including cladding an external surface, dry lining an internal surface, and stripping down the property to its structural elements, will count towards the 25 per cent calculation. The change will be introduced into legislation for dwellings in Q1 2018 and will become mandatory as of January 2019. Current requirements for existing dwellings are set out in Part L Section 2. Table 5 details the maximum backstop U-values required when renovating your home, but these are not stringent.
SR:54 published by the National Standards Authority of Ireland
is the current guidance document for renovations but has come under criticism for not sufficiently taking into account the issue of capital cost versus relative increase in health benefits and energy savings.
New builds
Armstrong also told delegates the Near Zero Energy Building definition was currently under review for new builds. A definition taken from the EPBD directive had been set out in an amendment to Part L of the Building Regulations this year and the building standards division is now looking at how to apply the technical definition to Irish homes. To be considered NZEB the building fabric could have to achieve a C1 to B3 with the addition of renewables, which will presumably bring the building into the A category. "We have to do a further set of cost optimal calculations to [present a revised definition of NZEB] and that's going to be taking place later this year and at the start of next year," said Armstrong. Final technical guidance documents for the NZEB version of Part L were expected in 2018, but this now seems more likely to be in 2019 to allow for a public consultation period. As
SelfBuild revealed in its Summer 2017 issue
Part F dealing with ventilation is most likely going to be revised as well. This review will take into account the increased airtightness and thermal performance requirements of the new NZEB version of Part L.
---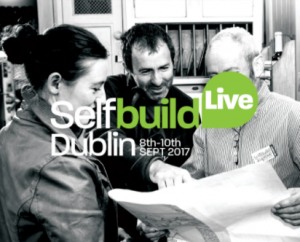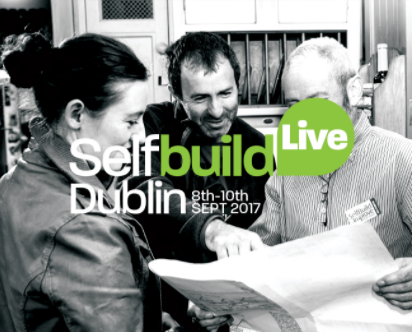 Find out more about Building Regulations in Ireland by visiting Selfbuild Live Dublin 8th-10th September in the Citywest Conference Centre. We are currently offering free tickets, avail by clicking on the button below: