A grant of up to €600 is now open to ROI homeowners who wish to install an electricity charging point for their car.
Even though the money can go towards paying 100 per cent of the total investment, including the charger cost and installation costs,
media reports indicated the charging points were worth €900 two years ago
.
The grant is administered by the Sustainable Energy Authority of Ireland (SEAI) and is open to people who bought both new and second-hand electric vehicles as of the 1st of January 2018.
The
Electric Vehicle Home Charger Grant
replaces the Free Home Charge Points scheme administered by the Electricity Supply Board, an incentive that was offered to the first 2,000 e-car buyers in ROI. According to the
ESB's website a target of 2,300 home connections has been achieved
and applications for free home e-charging points closed in December. The scheme was only open to buyers of new e-cars.
Additional grants and benefits for e-cars in ROI are summarised in this infographic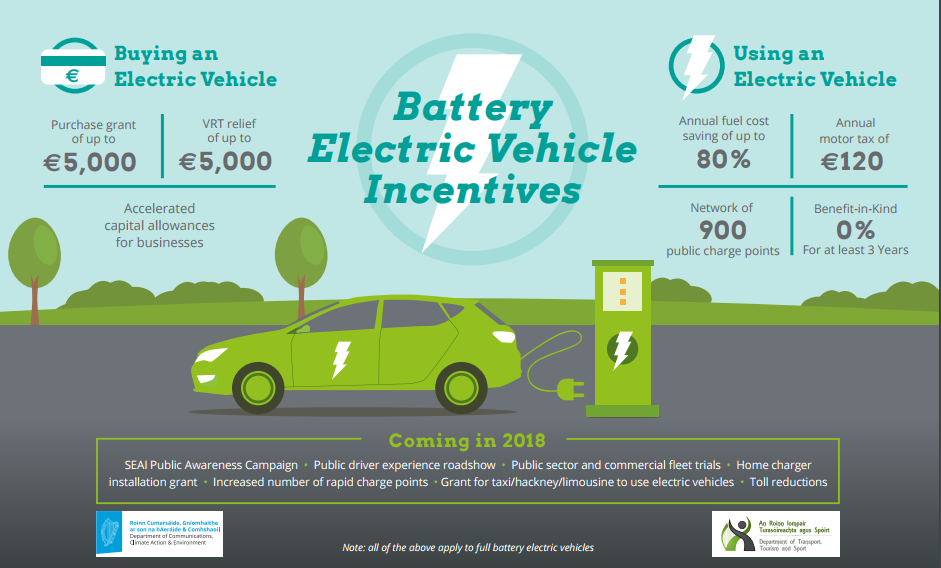 A similar move in the UK saw legislation being passed to ensure that as of November 2017,
all new homes in NI be fitted with e-charging points
. According to the Department of Communications, Climate Action & Environment, there are over 3,500 electric vehicles currently in ROI.