ROI new builds now have to include Electric Vehicle (EV) charging points, bringing it in line with the situation in NI.
In this article we cover:
What the new regulations are
What grants are available for EV charging points on new builds
Situation in NI and ROI
In line with the Climate Action Plan and the updated NZEB regulations, self-builders must now install EV chargers in their homes.
In ROI, new dwelling houses with a parking space located within the boundary of the dwelling will have to include an EV charging point. This applies where the relevant works or major renovation commence or take place on or after 1 November 2022.
The ROI Climate Action Plan is committed to have 20 times more electric vehicles on Irish roads by 2030, from the current 45,000 to a target of 945,000.
In NI EV charging points are already mandatory on new builds.
Transport accounts for about 20 per cent of ROI's greenhouse gas emissions while road transport is responsible for 96 per cent of those greenhouse gas emissions. These are responsible for a range of air pollutants that negatively impact both human health and the environment.
EV charging point grants
In NI, gants for home chargers are no longer available to those with off street parking. The grants (for up to £350) are now focused on giving more support to those who live in flats or who rent.
New and existing homes in ROI can avail of a €600 grant to install an EV charging point, including for rented accommodation. You need your Meter Point Reference Number (MPRN) before you can apply.
The grant can fully fund both buying the charger and installing it in the home, to a maximum of €600. You no longer need to own an electric vehicle (EV) to qualify and you must use a Safe Electric Registered Electrical Contractor.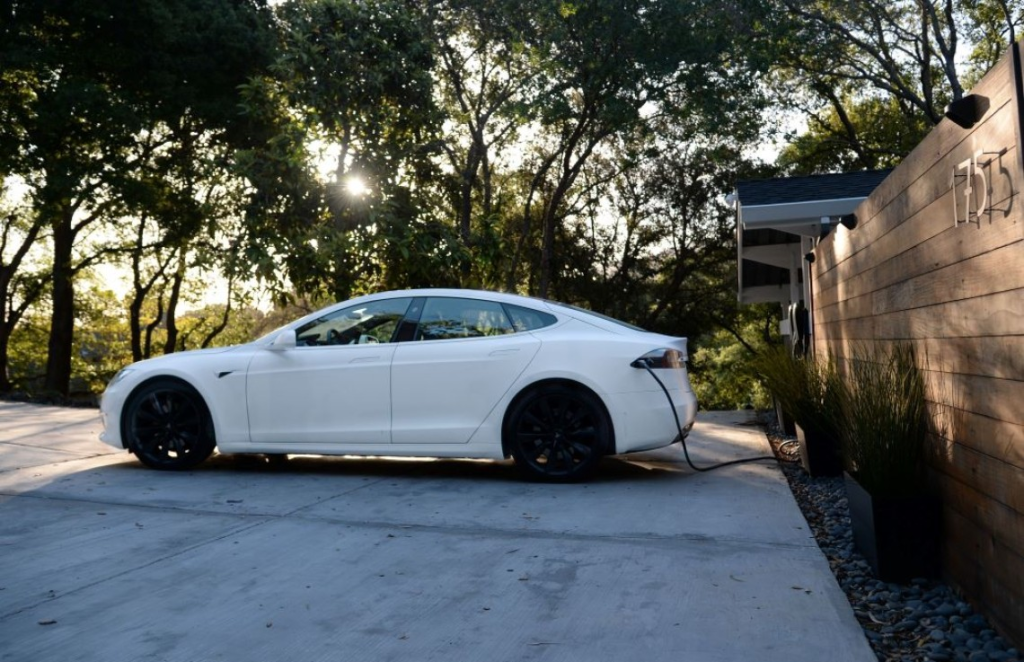 The grant is administered by the Sustainable Energy Authority of Ireland (SEAI) and applications take on average six to eight weeks to process, from the date the SEAI receives the documents.
There can only be one EV charger installed, the parking space cannot be on the street and the charger must be connected back to the home. The property cannot be associated with a previous EV home charge point grant payment or have availed of the free ESB Ecars home charger pre 2018.
From September 2022 the EV Home Charger Grant Scheme will only support smart chargers registered on Triple E.
SEAI does not currently maintain a list of approved products but there are minimum Technical Standards and Directives that apply. Full details of the technical details and how to apply can be found here.
The size of your charger will depend on your consumption loads. The SEAI recommends you get an electrical survey of your home done before deciding on the EV and home charger combination you are finally going to purchase.
You should investigate what the power in kilowatts (kW) requirement of the on-board AC to DC charger will be for single phase 230 Volt supply will be. The electrician will examine the quality of your home wiring with respect to the current safe electrical standards and the proposed power demand from your EV.
Do not start any work before the start date on your Letter of Offer otherwise this expenditure will be deemed ineligible and you will not receive grant support for it.
You have six months from the date of the Letter of Offer, which will be emailed to you, to complete your installation and return your Payment Request Form to SEAI with all associated evidence whole and complete (Cert 3, Test Record, photo of installation, invoice from electrician).