Find out how to dress your windows when they're tall and at an angle, with this guide to window dressing in Ireland.
As we build our homes to bring in ever more light, blockwork at the gable end of the house has increasingly been making way for glass. One of our readers is now faced with the problem of physical and emotional warmth….
"I am struggling to cover my large expanse of glass for a reasonable price," he said. "So far I have only looked at shutter blinds for it but they are too expensive."
While apex windows are architectural, when your large expanse of glass makes you feel exposed, or allows too much light in or too much heat to escape, any money spent on window dressings is sure to be an investment. However as you found out they can be tricky and expensive to dress from the inside.
The most expensive option, ranging from £300/€325 per sqm, are indeed the shutter blinds because there's a lot of work involved in getting them to fit to your window shape and size – the slats of wood will be crafted and built into your specific window. They do however give a flawless finish and offer shading or complete privacy. They also keep the integrity of the architectural shape, usually come in neutral colours and work with all interior design concepts.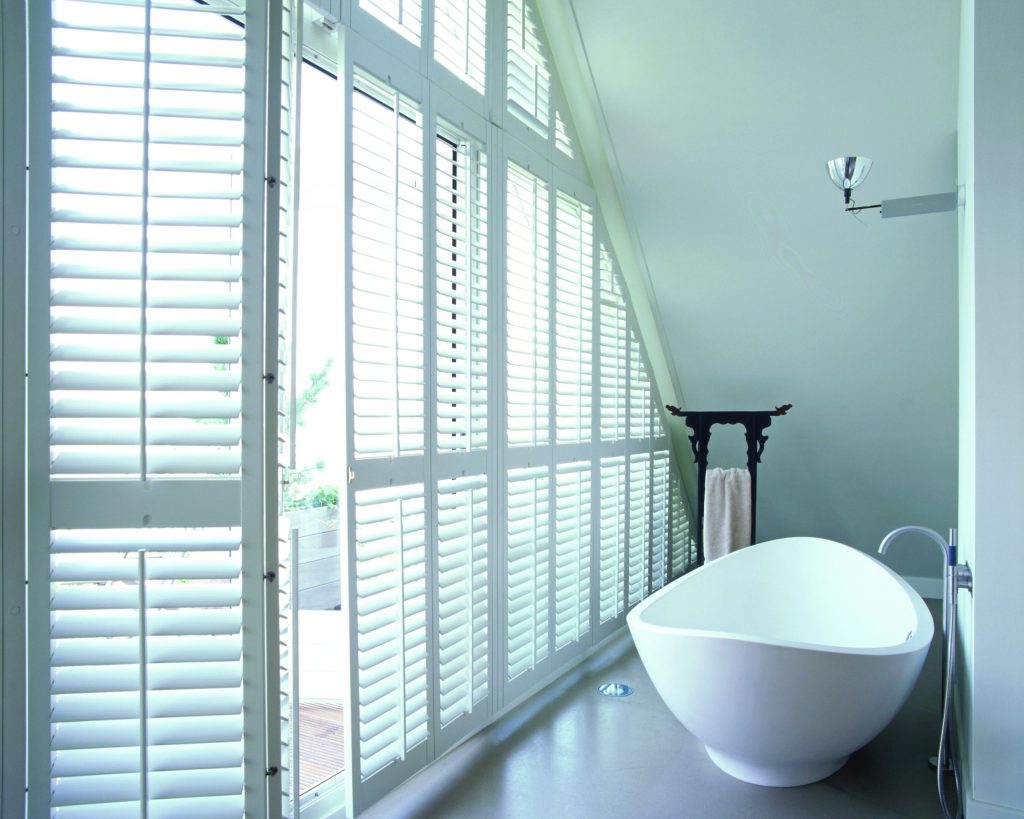 Louver blinds are cheaper – starting at roughly half the cost of shutter blinds depending on the choice of finish and dimensions of the window – but in our opinion they're not as pleasing to the eye. They come with overlaying horizontal or vertical slats and therefore do not fully close off the window; being made of a sheer fabric they will not completely block out light either. The slats can be moved to alternate their position to an open, shaded or closed option, providing a level of privacy when closed.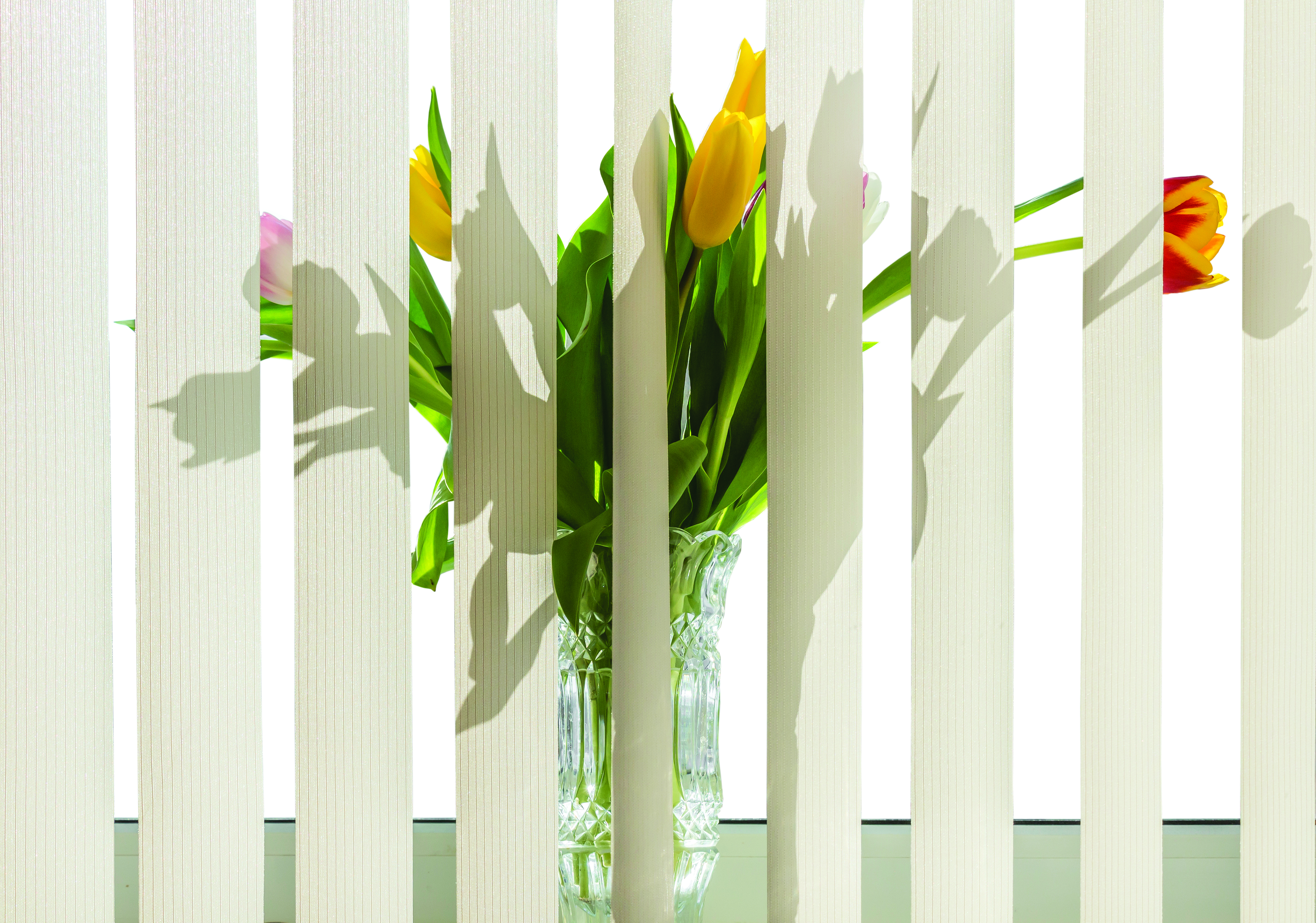 Curtains are probably the most popular; we find they soften angles and offer privacy as well as light filtering options depending on the fabric. There are two means of hanging them, track or pole.
Track systems are the most common as they can be fitted closely to the wall and when correctly placed are easy on the eye. While uPVC tracks are inexpensive and flexible they're only suitable for light and medium weight curtains. Aluminum is more expensive but stronger and more durable; it can withstand heavier weight fabric and tugging by children!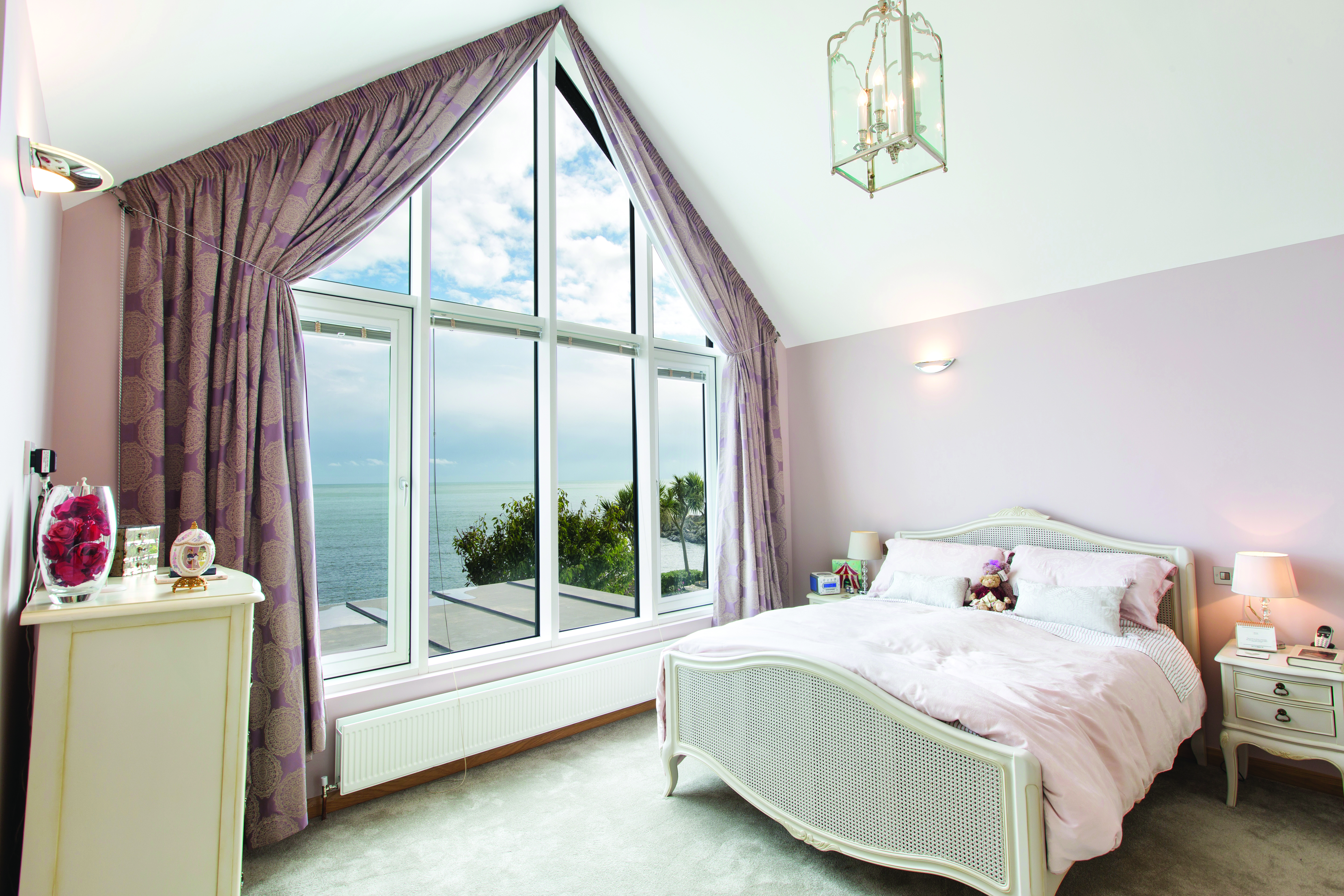 The pole option depends on how much space there is above your apex window. They are bulkier and will add an extra aspect to the finish. There's an endless range of poles and accessories, including wooden and metal designs with a myriad of finials, holdbacks and curtain rings to choose from.
Whether you go for track or pole, you can then choose a pencil pleat or a pinch pleat for the heading. In all cases the curtain must be attached to the track to allow you to hang it elegantly from the centre of the apex window at a 45 degree angle. Otherwise gravity will take control of that for you – not a good look! 
In terms of cost, tracks can range from £25/€30 per meter and a pole can range from £55/€60 per meter, all depending on the finishing length and design, but it's the choice of curtain fabric that will be the biggest factor in determining the overall price. Whether you choose voile, embroidered cotton, printed velvet or plains (designers such as ourselves have an extensive textile library), prices can range from an affordable £20/€25 per metre right up to an exquisite £235/€250 per metre.