changes to the ventilation and energy efficiency requirements come into force on the 1st of November in ROI for new and existing homes; here's what you need to know.
There has been a continuing ramping up of minimum energy standards in
buildings over the past 15 years as a response to climate change and environmental protection concerns. The 2019 Technical Guidance Documents (TGDs) covering Ventilation (Part F) and the Conservation of Fuel & Energy (Part L) transpose Articles 7 and 9 of the EU's 2010 Energy Performance of Buildings Directive (Recast) into Irish law.
The directive requires member states to ensure that all new homes are Nearly Zero Energy Buildings (NZEB) by the 31st December 2020, whilst also tackling the existing housing stock. Upgrading the energy performance of existing homes is seen as a major priority due to the very low replacement rate of existing housing and their relatively very poor energy performance.
Why do you need to know about the regulations?
A failure to address the new requirements at an early design stage may result in later expensive 'bolt-on' technological solutions, or possibly even an inability to achieve compliance on completion. To avoid this situation, you will need to hire an architect or other competent building professional and a BER assessor at the beginning of the project. The early design stage DEAP assessments by the BER assessor will inform the final design as
your designer experiments with different configurations to achieve the most robust and cost-effective solutions.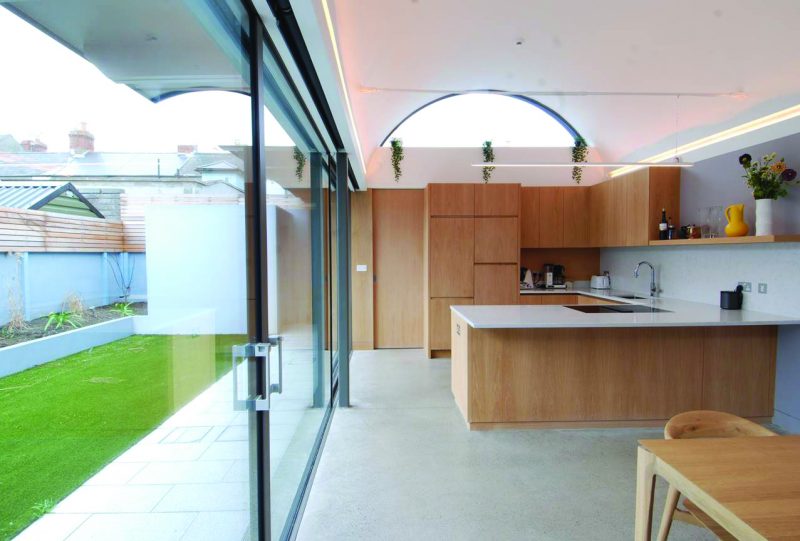 The BER assessor will issue a Part L Compliance Report using the DEAP
software to ensure all the requirements of the new regulations are properly
implemented into the house design. You will also need to carry out one or
more airtightness tests mid-build to ensure you are on track with compliance as part of a proper site management / airtightness
regime.
Last but not least, it's also very important to know that the regulations
apply to both new builds and existing homes. Remember, the legislation has always placed ultimate responsibility for compliance on the designers, builders and owners of buildings.
Extensions and Renovations
A significant feature of the updated regulations is the requirement for "Major Renovations" to meet a "cost optimal" energy performance standard (in ROI this is a minimum BER of B2) insofar as this is "technically, functionally and economically feasible".*
"Major renovation" means the renovation of an existing dwelling where
more than 25 per cent of the surface area of the existing building's thermal envelope undergoes renovation.
Thermal envelope meaning the entire surface area of a building through which it can lose heat to the external environment or the ground, including all heat loss areas of walls, windows, floors and roof.
As an example, if you install external wall insulation (EWI) combined with say upgrading existing windows and doors, then this could very easily add up to 25 per cent of the surface area of the thermal envelope. Appendix F of TGD L shows how to calculate the percentage of renovation surface area for typical dwellings, and Table 7 of TGD L indicates categories of major renovation works that activate the cost-optimal performance level.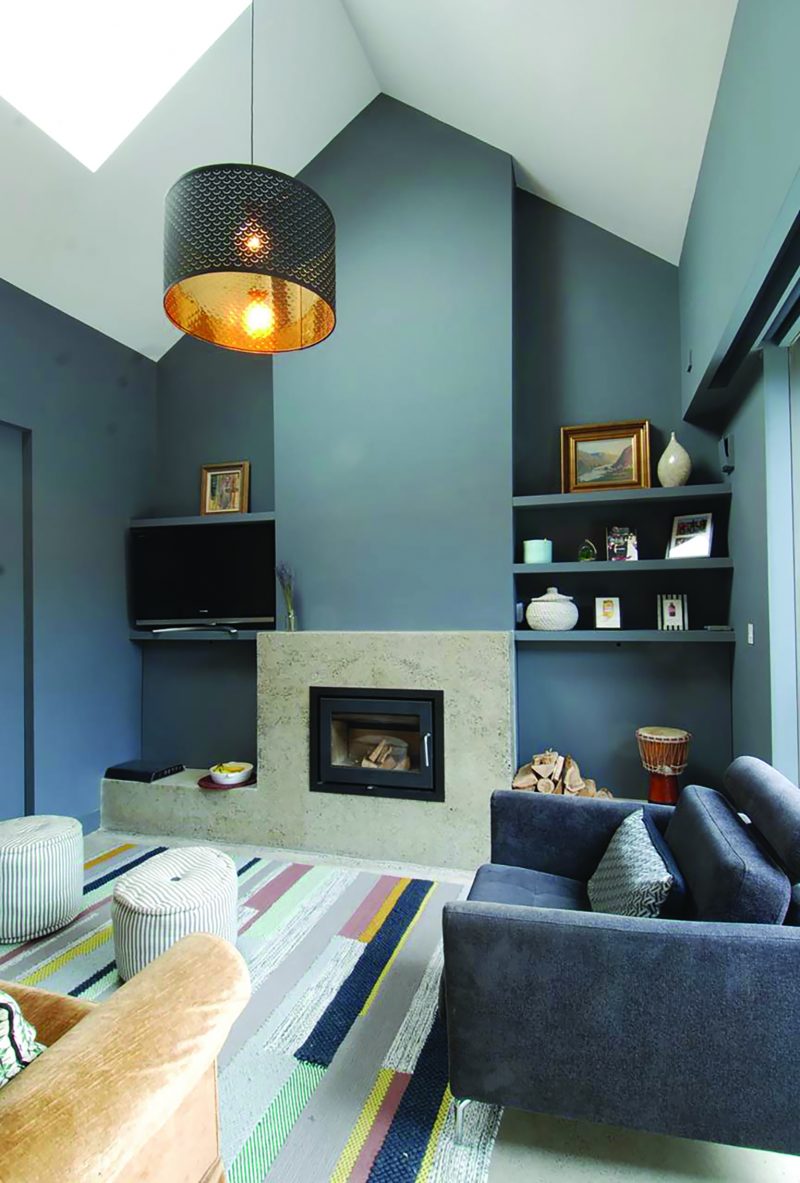 Note that Table 7 refers to works "planed as a single project" suggesting that the 25 per cent rule is not intended to be aggregated over time.
Where an extension is carried out on an existing dwelling the "Major Renovation" requirement might also be triggered where 25 per cent of the heat-loss surface of the existing dwelling envelope is renovated. In the case of a semi-detached dwelling this would probably require both the rear wall
and the gable wall to be extended in order to trigger the requirement.
'A failure to address the new requirements at an early design stage may result in later expensive 'bolt-on' technological solutions,
or possibly even an inability to achieve compliance on completion.'
However in the case of a terraced house, the party walls would not be considered to be heat loss walls, which means that a rear extension alone could trigger the 25 per cent threshold. In all cases you must get your energy assessor, architect or other suitably qualified building professional to determine whether you fall above or below this threshold. If your project does upgrade more than 25 per cent of the building thermal envelope then the entire upgraded dwelling must either:
achieve a B2 Building Energy Rating (whole house energy performance of 125 kWh/sqm.yr as calculated in DEAP).
implement a package of pre-defined energy performance improvements set out in TGD Part L's Table 7.
Table 7 shows that achieving compliance in existing dwellings typically may involve adding a minimum 100mm of external wall insulation, 300mm of attic insulation and upgrading old boilers to 91 per cent efficiency gas boiler with full time, temperature and zone controls**.
[powerkit_collapsibles]
[powerkit_collapsible title="WEBINAR" opened="true"]
NZEB Briefing
The Irish Green Building Council is hosting a series of webinars regarding the new building regulations; here's some of what Selfbuild has learned so far.
Most ventilation systems fail to meet the minimum requirements expected of them, both in the case of natural ventilation and mechanical ventilation systems, according to two seminal studies (Ventilation and Indoor Air Quality in New Homes by Aecom and Zero Carbon Hub 2016 ventilation study). There are many reasons for this, at every stage of the process: Noise, or draughts in the case of natural ventilation, may lead homeowners to turn off/block the system. Windows may be installed with trickle vents, compromising the mechanised system that's in place. To
save on cost flexible ducting may be specified instead of rigid. The list goes on. The good news is ventilation systems are easy to get right, and they either pass or fail, so the new building regulations are a big step in the right direction.
Mechanised ventilation system maintenance is not just about changing the filters. The ducts themselves must be cleaned periodically – every three to four years if the house is fully occupied. This is another reason why rigid
ducts are preferable (flexible ducting may get damaged) and the design of the system – where the pipes go, how many bends, etc – is vital to get right, not just for efficiency. The simpler the layout the easier it will be to get tools inside the ducts to clean them.
Purge ventilation requirements mean that houses with mechanical ventilation still need plenty of windows that fully open – the mechanised system provides continuous background ventilation only. Windows with restrictors don't usually provide enough purge ventilation to count.
Overheating calculations are now mandatory (in accordance with CIBSE TM59); they weren't in the past because occupancy for a home is very hard to model. For a one-off house these calculations probably can be done by a
building professional without enlisting outside help.
External shading is much more efficient at reducing overheating than internal blinds; also consider the use of moveable external blinds so they can be drawn in summer and left open in winter. Silver coatings on glass will stop the heat getting in but the cost of adding it to the window specification is high.
[/powerkit_collapsible]
[powerkit_collapsible title="GLOSSARY"]
Jargon Buster
NZEB A Nearly Zero Energy Building is one with a very high energy performance and one that gets the very low amount of energy it still requires mostly from renewable sources, on site or nearby.
DEAP The Dwelling Energy Assessment Procedure (DEAP) is the software you can use to demonstrate compliance with TGD Part L, and it was developed by the Sustainable Energy Authority of Ireland (SEAI) which is an Agency of the Department of Communications, Climate Action and Environment.
BER The Building Energy Rating ranks a building according to its energy efficiency. The BER is calculated using the Dwelling Energy Assessment Procedure (DEAP). Note that DEAP is an 'Asset Rating Tool' – meaning it measures the building's energy performance based on standardised assumptions – and not necessarily the actual way occupants use it. The most energy efficient BER is the A1, the least is G. In NI the equivalent is the
Energy Performance Certificate (EPC).
U-value The most common way to measure how much heat is lost through a building element; the lower the value the better the energy efficiency. Units are Watts per square metre Kelvin (W/sqmK).
TGD The Technical Guidance Documents are the guidance notes that must be followed to demonstrate prima facie compliance with the Building Regulations, providing a formal interpretation of how to comply with the requirements set out in law.
[/powerkit_collapsible]
[/powerkit_collapsibles]
Ventilation requirements for new homes
Low-energy buildings can't overlook the need for healthy homes with good air quality and low risk of condensation. This becomes even more critical as we move towards super-insulated, highly-sealed and airtight NZEB dwellings where overheating and underventilation are the two main risks to mitigate.
So the updated TGD Part F will lead towards an increase in the number of dwellings using mechanical ventilation systems, with or without heat recovery. For the first year ever on record, the BER database shows that in 2018 the proportion of new dwellings using mechanical ventilation outnumbered those using natural ventilation.
Technically, the most significant change in TGD Part F is the requirement to have a mechanical ventilation system in a house with an air permeability test result of 3m3/ hr/sqm (at 50 Pascals) or less.
Whilst natural ventilation combined with localised intermittent extract fans in wet rooms, may still allow compliance in dwellings with an air permeability test result greater than 3m3/hr/sqm, Part L specifies the air permeability can be no more than 5m3/hr/sqm.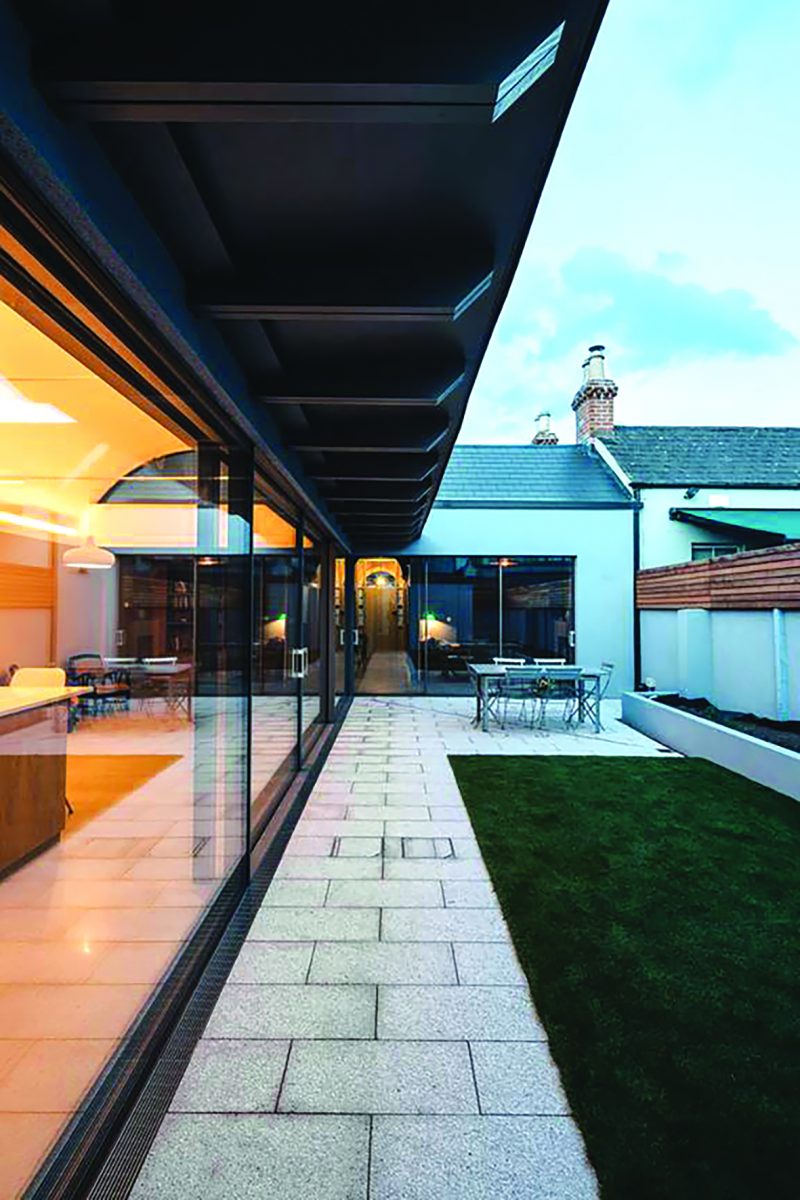 The reality of trying to design and construct a house to fall within this
very narrow window of air permeability performance may be quite difficult to achieve and good design practice may be to design for less than 3m3/hr/sqm and provide a properly installed and commissioned mechanical ventilation system.
Another major change has to do with giving specific guidance to designers as well as installers in relation to the design, installation, and commissioning of mechanical ventilation systems (air change rate, ductwork design and insulation).
Qualifications the regulations refer to for installers are Quality and Qualifications Ireland (QQI) accreditation, Education Training Board or equivalent. Requirements for post-installation testing and certification of ventilation systems by accredited testers have also been introduced. This "independent competent person" should be NSAI certified or equivalent; the NSAI operates an Air Tightness tester registration scheme, a Ventilation Validation Scheme*** and a register of competent Thermal Modellers.
Self-builders will be glad to know that user guides / operation manuals are now also enshrined in the TGD; your supplier must provide clear information on how to run systems, replacing filters, etc.
Energy performance requirements for new homes
Just like the previous Part L, dated 2011, overall compliance of a dwelling with the regulations is achieved and demonstrated by using the latest updated version of the DEAP software.
DEAP assessments**** need to be carried out by competent SEAI registered
BER assessors and should be carried out at the very early stage of the design to check the proposed design will meet compliance. As you need a BER prior to moving in, it's mandatory to do an assessment for the asbuilt completed building as well.
Typically a Part L 2019 compliant new build house will correspond to an A2 BER. With Part L 2011 a new build house usually corresponded to an A3 BER.
In addition to the whole dwelling performance, i.e. overall compliance
with DEAP performance coefficients, the updated Part L includes further changes:
Increase in air permeability minimum standard from 7m3/hr/sqm to 5m3/hr/sqm under pressurisation at 50 Pascals.
Reduction of wall and floor backstop U-Value from 0.21 W/sqmK to 0.18 W/sqmK.
Reduction of window backstop U-Value from 1.6 W/sqmK to 1.4 W/sqmK (equivalent to a very high double glazing specification).
The renewable energy requirement is now measured as a ratio, with a minimum requirement of 0.2 or 20 per cent of Primary Energy input, as opposed to the previous fixed 10 kWh/sqm.year of renewable thermal energy or 4 kWh/sqm. year of renewable electrical energy in the 2011 version of Part L.
Requirements around limiting heat gains to reduce risk of summertime overheating.
New requirements for construction quality and commissioning.
Removal of variation of window U-Value depending on percentage of glazing.
Requirement to carry out air pressure testing on all individual dwellings.
Appendix E of Part L contains examples of how to comply with the regulations. Meeting the new standard in new homes may involve either introducing a heat pump or photovoltaic panels with gas boiler, triple glazing, and more insulation (better U-Values). Each dwelling must be
individually assessed according to its shape, size and orientation.
In conjunction with the new Part L, the DEAP software itself has been revised and updated with some key changes including accounting for LED lighting, and more efficient hot water usage in showers/taps.
How much extra will it all cost?
The extent to which the new Part L and Part F Regulations will impact on the cost of building a new house, or extending and upgrading an existing dwelling, is a matter of debate. According to research by a consultancy firm on behalf of the Department, for a new build the average increase in cost a self-builder can expect to witness is 1.9 per cent over and above dwellings constructed in compliance with the previous regulations. Depending on
house type, the range of calculated uplift costs was between 0.7 per cent to 4.2 per cent. These costs uplifts are based only on construction costs.
However it is important that design, commissioning and handover is also
considered in the implementation of NZEB, and these may incur additional fees and costs from:
Employing a suitably qualified design professional who actually
understands the detailed provisions of the new regulations, and how to design regulation-compliant, low-energy dwellings to the NZEB standard for a start.
Testing of mechanical ventilation systems and certification.
Design and construction costs associated with the possible need to
incorporate additional purge ventilation and shading measures to reduce the risk of summertime overheating (canopies, external blinds, shading devices, and automated roof vents).
The additional costs associated with "Major Renovations" to existing dwellings are more difficult to quantify, as each case will be unique. They will depend on the existing house including age, construction type, location and condition, as well as the type of work you plan to carry out in the first place*.
The bottom line
The quite complex and detailed technical requirements contained within the new Building Regulations, all of which need to be met to achieve compliance, will require expert professional advice. Meeting the challenges of designing and constructing these very low energy dwellings, safely and
robustly (making warm healthy homes, properly ventilated, and without risk of condensation, damp and mould) will undoubtedly require up-skilling of both design professionals and construction tradespeople.
---