There is not a single cause for the sudden increase in the price of materials. The pandemic, Brexit, ROI tree licencing, high demand compounded by shortages of raw materials worldwide, have all contributed to the problem. The madness will subside on most fronts, but it's likely that costs will continue to rise for certain products.
To put the current material price increases in context, it's important to remember that materials account for, on average, 40 per cent of the cost of any domestic house build. Each material itself will amount to a fraction of a percentage of that overall material amount.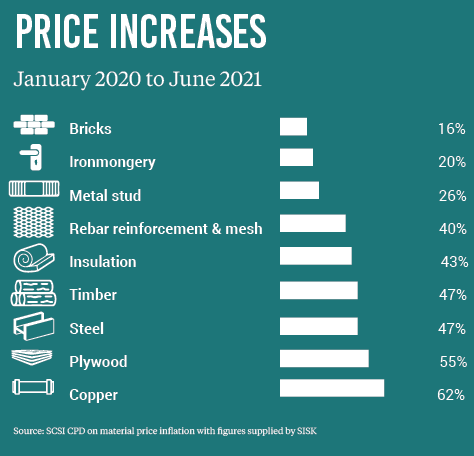 A percentage increase in a single material will therefore only raise the cost of a project by a fraction of that percentage. By way of example, on most projects if steel increases by 50 per cent in cost, the actual impact on the overall project cost might only be 2.5 per cent.
This explains why the tender price index of the Society of Chartered Surveyors of Ireland for the second half of 2020 has tender price inflation at less than 2 per cent. It now looks like tender price inflation for the first half of 2021 (not yet published) might reach 8 to 10 per cent.
This is clearly a substantial increase within such a short timeframe, and one that will no doubt cause some projects to be delayed or even cancelled.
For self-builders who are involved in every aspect of the process of building their home, this type of increase will be keenly felt. Much more than someone who employs a single contractor to carry out the entire build.
This is because when a client hires a main contractor, under the standard forms of contract, it is commonplace to have a price certainty clause meaning the builder absorbs material price fluctuations.
A traditional self-builder has no such protection and carries the risk of price increases on any and all materials up to the date they purchase the product. So, first off, what are the causes of so much inflation?
"Ireland would have been relatively immune to drastic price increases had tree felling been able to go ahead…"
Brexit and transport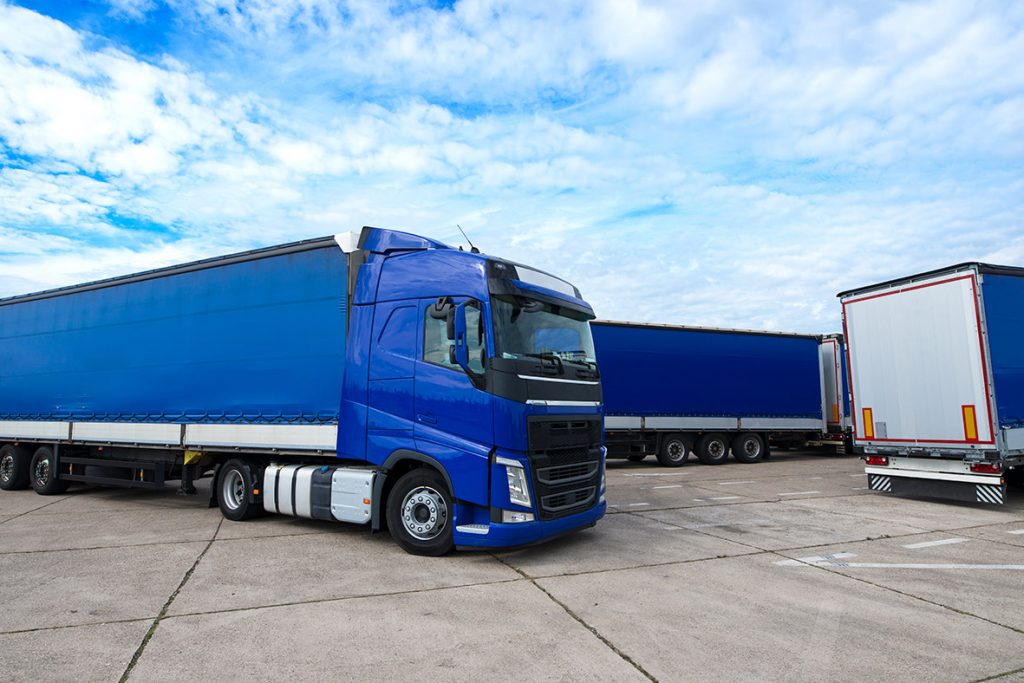 A number of the price increases that we are currently witnessing were actually well underway before any of the pandemic or Brexit issues further exacerbated the situation.
For years, steel, tar and other oil based products such as insulation have been slowly creeping upwards year on year with no sign of levelling out. The worldwide demand for these products and the fact that the majority of steel arriving into Europe now comes from China, a country that's experiencing high domestic demand, means they are always budgeted for with a large degree of cost uncertainty.
Transport accounts for a large part of the cost in their supply, and has hit other materials too as shipping costs from China have escalated from some €2,000 per container to over €15,000.
Adding fuel to the fire, Brexit has added complexity, time and travel to any material transiting through, or originating from the UK. Next day deliveries are no longer viable from the UK due to the cost per pallet, (between custom levies, charges and excises), and delays at the ports which also cost money.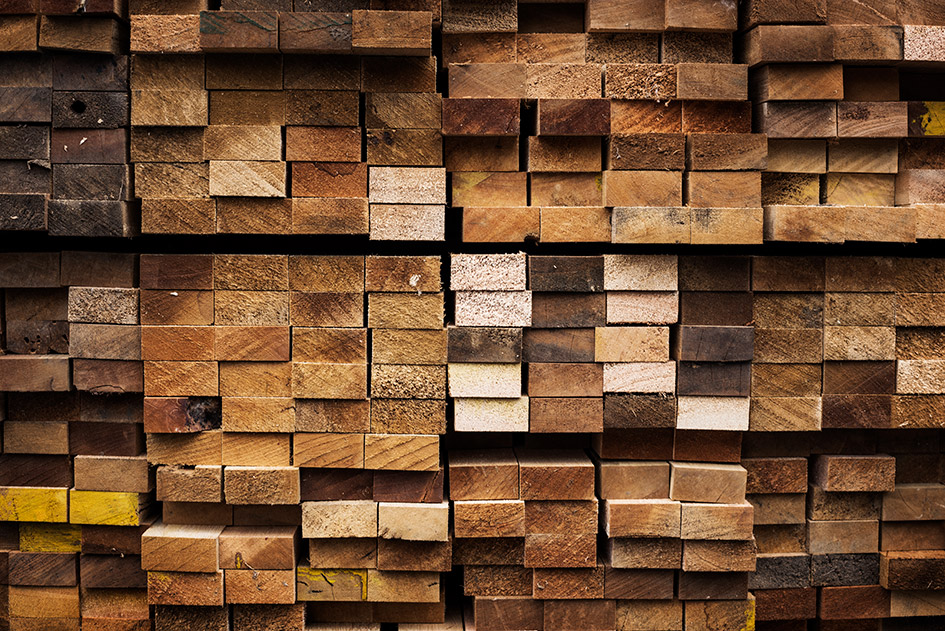 Tree felling licences
In Ireland, the forestry industry has, for a number of years, been highlighting a licencing issue that was going to cause huge shortages of timber if not resolved.
In order to plant a commercial forest, a farmer or landowner (promoted by various government grants and funds) must apply for planning permission for the forest. Despite getting planning, planting a forest and waiting over twenty years for the product to grow, the same farmer or landowner must then seek a felling licence to cut down the timber.
Anyone can object to the licence, and the licence then ends up in a complaints process that can delay the cutting of the timber for a number of years. This issue has resulted in there being little or no commercial timber cutting in Ireland this year with companies now having to import timber for processing from abroad.
As Ireland only imports timber from certain disease free areas, such as parts of Scotland, this further limits the availability for timber for processing. Of course the pandemic and Brexit exacerbated the issue as it drove up worldwide demand for timber.
Despite this worldwide shortage of timber, it is widely understood that Ireland would have been relatively immune to drastic price increases had tree felling been able to go ahead.
Pandemic shortages
The pandemic, meanwhile, caused a once in a lifetime shock to the material industry.
For the first time on record, when the world went into lockdown, all production of all products ceased. Factories stopped producing insulation, cladding, and just about everything else. There were no fire products, drainage pipes or even the glue that combined insulation.
When the world reopened, this clearly had an impact on supply chains. Demand for products skyrocketed at a time when stocks were low. Factories had to work with social distancing in order to catch up with back orders before they could even think of upping production.
The coronavirus also had unintended consequences. Perhaps the most impactful one is how online retailers are now competing with insulation companies for paper pulp, as consumers moved en masse to online shopping.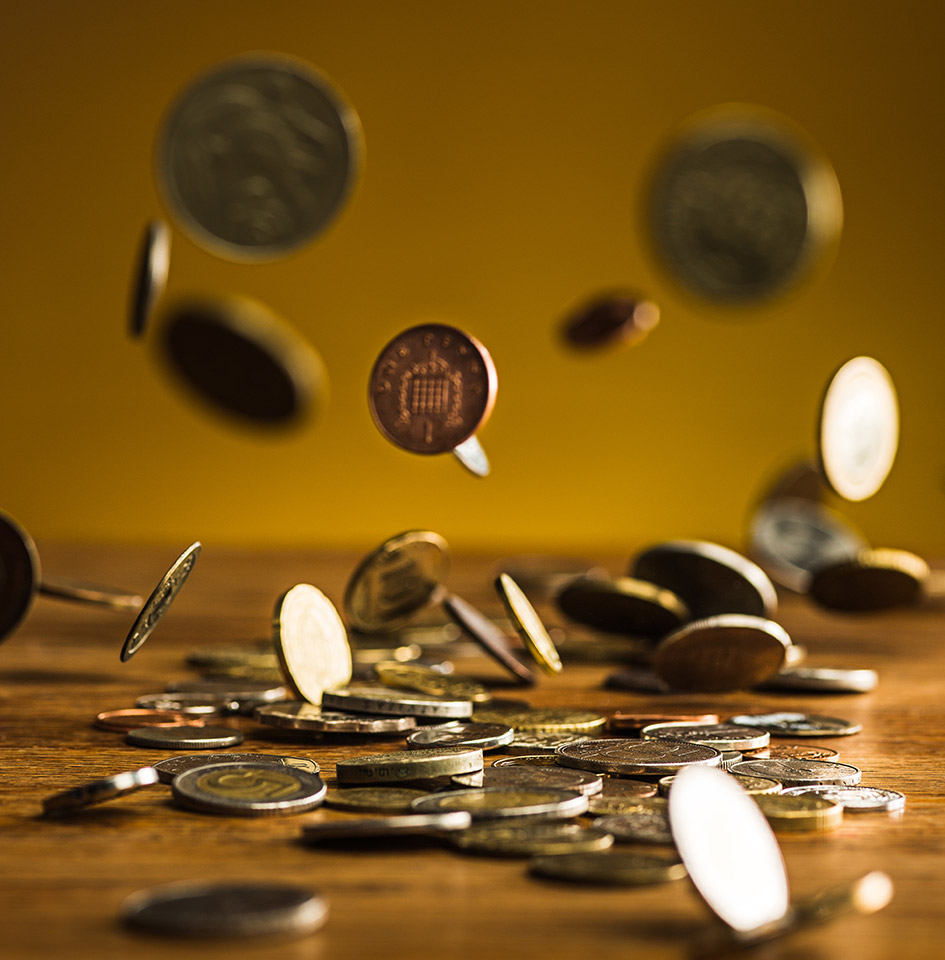 Crystal ball gazing
With so many variables involved, it's not clear what will happen in the future. Still, the signs are good for cost stabilisation in the short to medium term.
The consensus seems to be that by mid-2022 many material prices will level off. Production is, by then, expected to return to more sustainable levels as worldwide supply catches up with demand.
The tree felling issues in Ireland should also be resolved by then, and costs should start slipping back to prepandemic levels. However, the outlook for items like steel and oil based products may differ, with high costs more likely in the long term.
What I expect to come out of this is for suppliers to look at new ways of doing business, and invest in new product types and systems. By stocking new, innovative products and materials that could substitute steel for example, local supply chains will become less reliant on current, traditional building systems.
This inflationary period has also forced us to look at the consequences of being overly reliant on others for materials, especially with regards to shipping costs. So perhaps there is a silver lining to the mad price increases after all, as suppliers are likely to examine more closely where products are made.