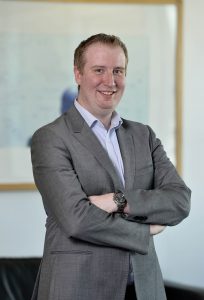 Over 94 per cent of premises in Northern Ireland can now access Superfast broadband via fibre connectivity and the number of premises currently installed with fibre is now approaching 300,000, writes Garret Kavanagh
At BT, we understand that taking on a self-build project can be both an exciting and overwhelming time. With many installation decisions to consider, it is now widely acknowledged that fibre broadband is regarded as the future, so there has never been a more important time to get your new home ready for it.
Even if fibre broadband is not yet available in your area, by ensuring your home is prepared for an upcoming fibre installation, you will save potential disruption in the future.
In Northern Ireland, our Newsites team is here to help guide you as you take on your self-build project. Installing fibre technology from the outset of your build will ensure that fibre solutions including Superfast and Ultrafast broadband can be provided to customers. There are 28 different communication providers to choose from who use our fibre network to supply Superfast broadband speeds to their end user customers and as we start to deploy Ultrafast, we are already seeing seven different providers offering the service via our fibre network.
There are numerous benefits for consumers who install fibre into their homes. Depending on the package you buy from your chosen service provider, you could be able to make phone calls, stream 4K films and music, catch up on TV on demand, make HD video calls, play online games, upload photos and video clips to social network sites, or work from home – without speed or connection disruptions.
To install broadband technology there are two main factors to consider at the early stages of your project.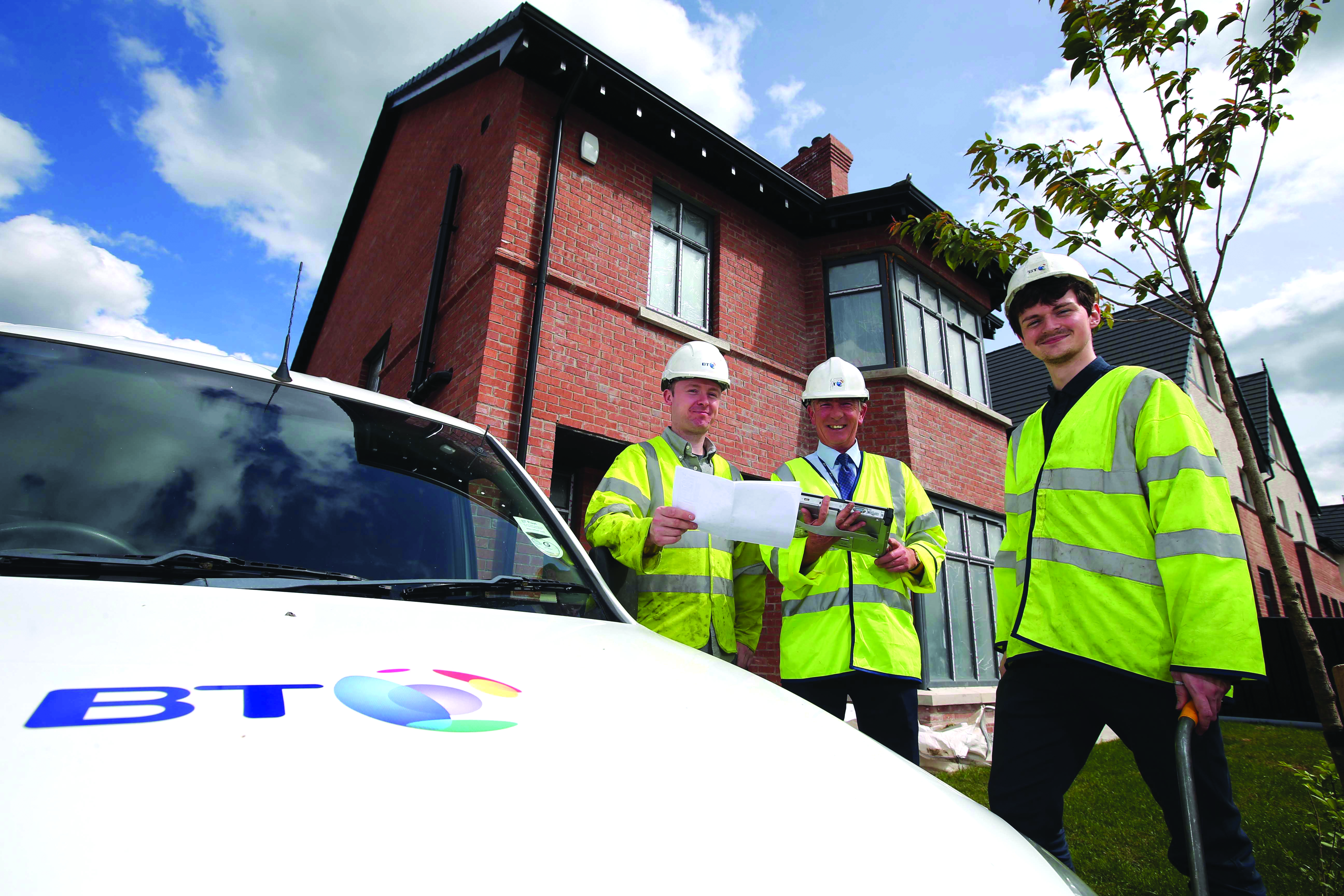 Getting the fibre cable into your home
During your build you should ensure that a fibre cable is put in place. Typically your builder will lay a copper cable from your home to the curtilage of your site but ensuring that a fibre cable is also installed will future proof your home. We recommend that you contact us to register your site at least six weeks before you are ready to do the ground works to install your services. Once you have registered your site, a BT Surveyor will meet with you to give advice on your options and agree the best solution for your home. We will provide the materials and typically your builder will do the installation work. Considering installing all services to your house around the same time to save on ground works costs.
Getting the best from fibre broadband in your home
It is important to think about how you will use broadband in your home. What is the best location for the hardware associated with fibre, such as the modem, router and the power pack? While home Wi-Fi is a popular choice for domestic broadband usage, will this be enough for future technology? Wi-Fi can also have limitations on speed and depending on the layout of your home and thickness of your walls you may have blackspots.
You should ask yourself, how will you use broadband in the future? Will you be converting your spare bedroom into an office or are you planning to start your own business and use your garage as a business premise? How your house is wired internally and the positioning of data points and power sockets are important factors to consider now to make life easier for future broadband consumption.
'…fibre broadband is regarded as the future…'
How to register your site
To register your site visit openreach.co.uk/ournetwork and click 'Registering your site.'
This website will also give you other useful information on additional services including help to locate and alter our existing network.
About Meet the Expert: A sponsored content section in Selfbuild magazine that introduces you to the companies, products and services that are available to self-builders on the Irish market.