Porch and garage design can make or break the look of your house; here are the pitfalls to avoid and good design practices to take on board.
In this article we cover:
Planning requirements for porches and garages
Exemptions for porches and garages for existing homes
Typical porch designs and how to get it to match the house
Garage design and planning requirements
Uses for the porches and garage
Typical garage designs, single and double
---
Porch design
Designing a porch is easy if you know exactly what you want it to do. On the other hand, if sized incorrectly, it can be all too easy to get badly out of proportion.
Will it be a simple roofed shelter or portico, a bold central architectural feature to show off an impressive entrance, an extension of the living or storage space, single storey or higher, with a traditional pitched roof or with a flat roof that serves as a balcony for the upper floor?
Whatever the purpose, they should be kept in proportion to the dwelling and finished in keeping with the overall design character.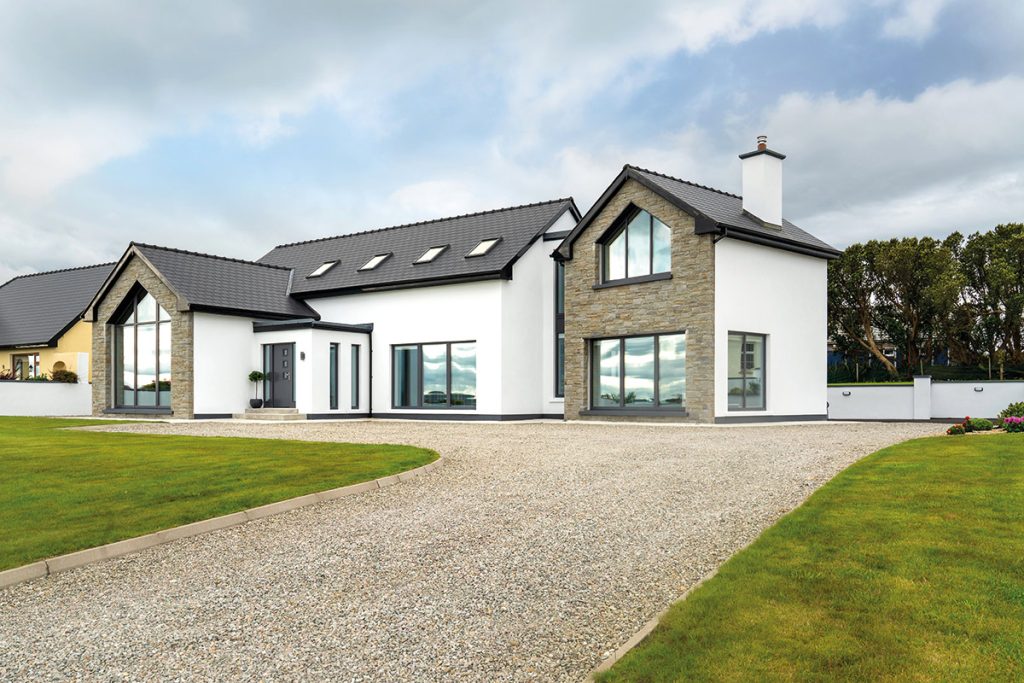 Porches can be open or enclosed or partly both; fully or partially glazed, or with solid walls and windows. If fully enclosed as a storm porch with an inner door, they serve to reduce thermal loss from the dwelling by providing an airlock system whereby occupants, perchance fond of chatting to visitors on the doorstep, will be unlikely to have both the inner and outer doors open at once.
An open porch is usually intended to simply provide shelter when entering or exiting the door and can have ledges to set bags or parcels on top of whilst getting the key into the lock. Either type can have seating space and if you want, room for an architectural sculpture or feature container plants.
A useful floor size for a simple storm porch would be 2m x 2m. One with seating and maybe storage for coats, wellies and umbrellas would be perhaps 2.7m wide x 2m deep. If double doors open into the floorspace, allow for both to be open together, so either the width could increase to 3.5m or both width and depth could be increased.
A ceiling height which matches the internal hallway is generally acceptable, but a ceiling which follows the line of the rafters might be more desirable. The overall ridge height of a single storey porch should not conflict with the line of the first floor window sills and this factor, combined with a suitable roof pitch, can often decide what the external width of the porch should be.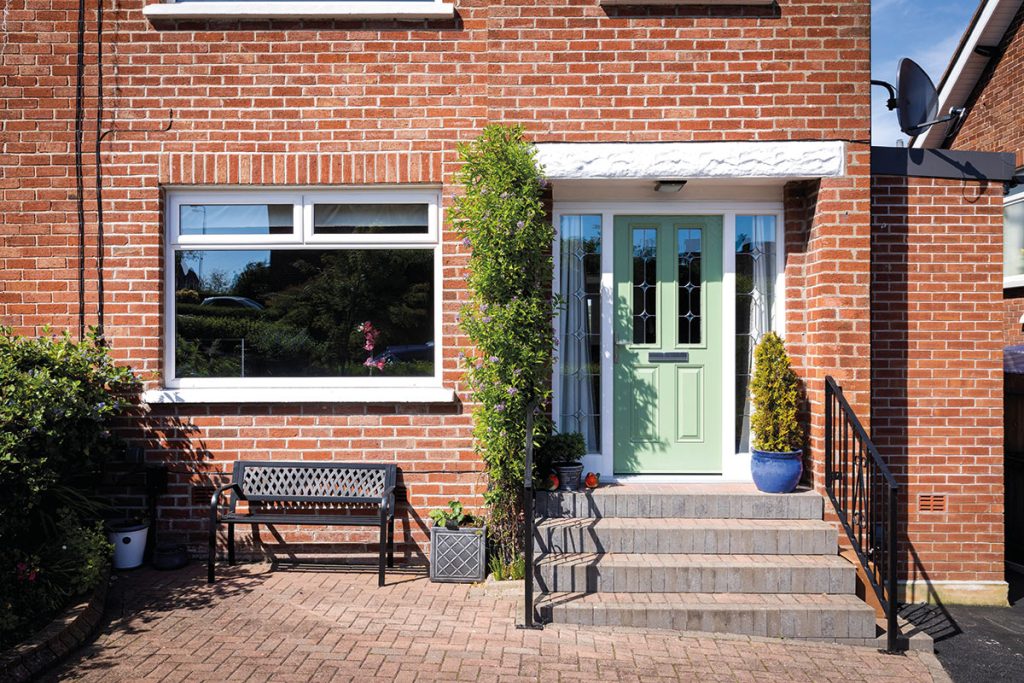 As a guide, a single storey, dual-pitch roofed porch with the ridge 100mm below an upper floor window which has a sill height of 900mm (above first floor level), will end up with a workable ridge height of 3.45m above ground floor level.
Given a 350 roof pitch, this would equate to an external porch width of about 2.75m. There are ways of increasing this available width, such as avoiding having a first floor window above the porch roof, or if one is needed, raise its sill height, although that can look odd. Alternatively you could drop the porch wall heights a little.
Garage design
The garage, like the utility room, can have many functions, some of which may change as time progresses. Where it is desirable to keep the dwelling floor area to a minimum, the garage can even carry out most of the usual utility room functions and need not be insulated in order to do so.
A major element of the final cost of a garage is whether some or all of it is to be heated and whether it contains additional recreational or storage space. A good quality insulated sectional garage door will maybe achieve a U-value of 1.4 W/sqmK, which is not bad, but it occupies a large area of the wall, which is not so good, as it will lose heat much faster than an insulated wall (which has a maximum permitted U-value of 0.28 W/sqmK).
I would suggest therefore that the garage part of a garage remain unheated, but if it is really necessary, a heated attic space could be insulated separately and maybe have its own smaller heating system, separate from the dwelling.
Of course, we all know that a garage eventually becomes a repository for all things on their way between the house and the council recycling centre, so the car gets relegated to sitting on the driveway.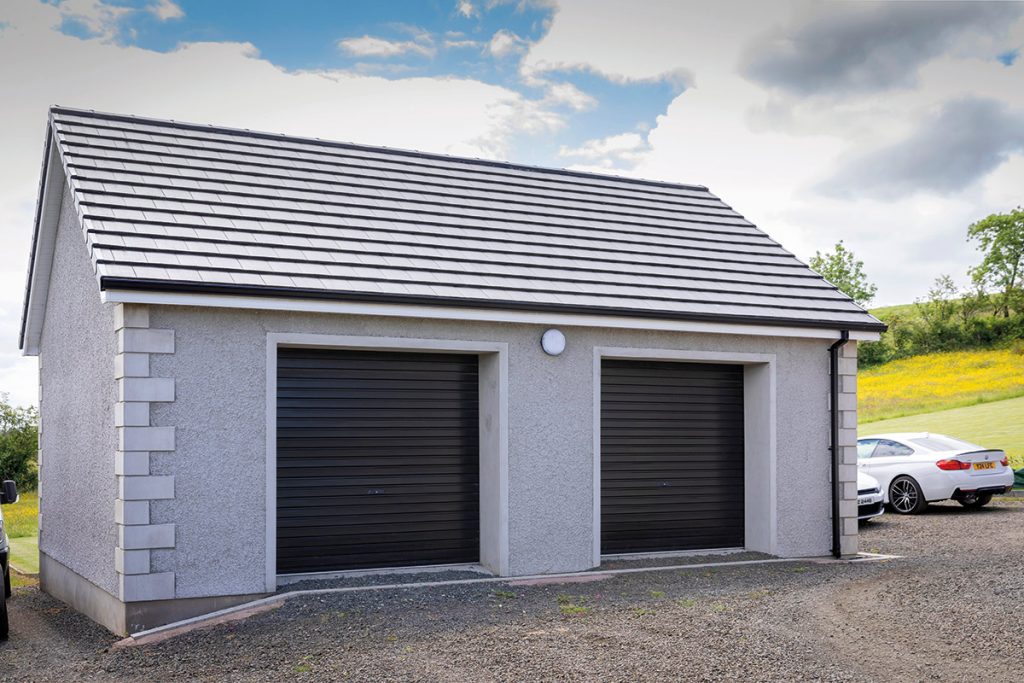 Nevertheless, the design should start with a look at the number and types of vehicles that might occupy the floorspace. Over the past 20 years and partly due to the continuing rise of the Chelsea tractor, the modern average family saloon car has grown fatter by as much as 20 per cent while the overall dimensions of the Mini Cooper have increased by about 61 per cent over the original.
As a guide to a useful size of garage, allow at least 2.7m of width for each car, but preferably 3m. And a minimum length of at least 5.5m but preferably 6m.
If you want to add in a motorcycle, a ride on mower, wheelbarrow and a couple of bicycles, make the garage another 1.5m wider or longer. Given the above scenario, a double garage with space for extra equipment would be around 6m x 7.5m.
To add to the complexity, consider a first floor open plan attic for something like a games room or gymnasium, which because it is likely to be in frequent use, will require proper stairs.
We have already looked at stair footprints, so add that in to the ground floor space, ensuring that sufficient headroom is provided along the length and width of the stairs and landings. And that the foot of the stairs ends at the correct distance from a ground floor fire exit door.
One alternative is to have external barn steps instead of internal stairs and although other fire safety regulations come into play if you do so, it is achievable and can result in a pleasing appearance.
Modular or prefabricated garages are available in a wide range of sizes and can work fine, offering a cost effective solution to your external storage needs, provided that they comply with planning and building regulations.
One drawback can be that planning conditions demand that the external finishes of a domestic garage should match the dwelling. The shape and form should also be domestic in nature, so this would usually rule out larger agricultural spec sheds on domestic sites. Although I have managed to obtain approval for larger sheds in situations where the applicants could provide evidence of being an avid tractor collector or needed additional height for unusual vehicles.
Incidentally, claiming that you need a large shed to house your articulated lorry would be most probably regarded as a commercial activity and unless your site is within a suitable development zone, it would be unlikely to gain approval.
Planning exemptions for porch and garage design
Certain porches are exempt from planning approval and/or building regulations. In NI, planning permission is not required for a porch provided that: the ground area is not more than 3 square metres (measured externally), any part of the porch does not exceed (a) 3m above ground if the roof is flat or mono pitched or (b) 3.5m above ground if the roof is dual pitched.
In addition, any part of the porch must not be closer than 2m to any boundary with a road or footpath and the materials used should be of similar appearance to those of the existing house.
A porch is exempt from building regulations requirements provided that thermal separation is retained between the porch and the rest of the dwelling, it is built at ground level and provides protection to an access door to a building and has an external door or an opening to the external air.
The building's heating or cooling system must not be extended into it and a fixed combustion appliance or cooling appliance not installed. In addition, the porch must have a floor area of less than 5sqm and any glazing must comply with Part V (Glazing). So, build a porch that fails to adhere to any one of those criteria and it will not be exempt.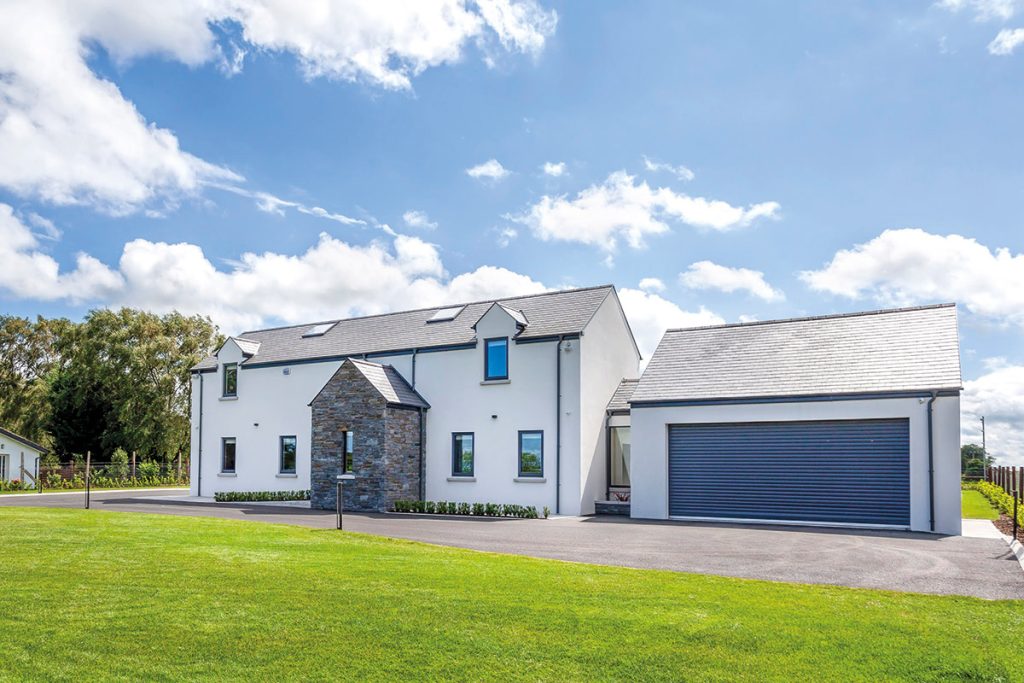 In ROI, you can build a porch without planning permission, as long as it does not exceed 2sqm in area and is more than 2m from any public road or footpath. Where the porch has a tiled or slated pitched roof, it must not exceed 4m in height, or 3m for any other roof type.
A front porch within these limits is the only type of development allowed to extend beyond the front wall of the building (the building line) and still remain exempted. For the building regulations, if you are having construction work carried out, it must comply with the regulations.
As for garages, our suggested double garage would certainly not be exempt from planning or building regulations.
In NI, small detached buildings, including detached garages not structurally connected to another building on the same site, are exempt from building control applications if they are single storey, the floor area does not exceed 30sqm, they contain no sleeping accommodation and are substantially constructed of non-combustible material such as masonry walls and concrete roof tiles or similar.
When the detached building is constructed of combustible materials such as timber walls and felt roof, it must not be less than 1m from the nearest point of a dwelling, the nearest part of a road and the nearest point of the boundary of the land on which it is erected.
Exemption from planning policy requires that they must be used for domestic purposes only, the ground area covered by the garage/car port and any other buildings within the boundary of the property, excluding the original house, is not more than half the total area of the property and that no part of the garage is in front of the principal or side elevation of the original house that faces onto a road.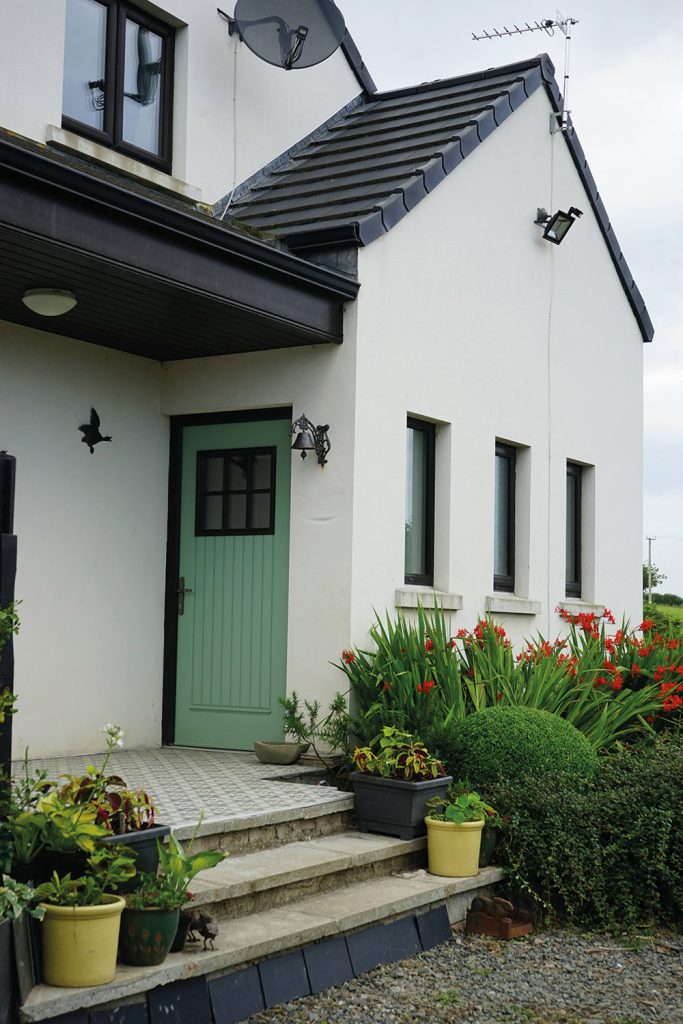 The maximum height of the garage/car port is no more than 4m, the maximum eaves height of the garage/car port is 2.5m if it is within 2m of the property boundary and no part of the garage is within 3.5m of the boundary with a road to the rear of the house.
Additional rules apply if you live in a house that is a Listed Building or is within a World Heritage Site, area of outstanding natural beauty (AONB) or National Park.
In ROI, if you are having construction work carried out, it must comply with the building regulations. Exemption rules under ROI planning policy allow you to build a garage as long as it does not extend out in front of the building line of the house and does not exceed 4m in height, (if it has a tiled or slated pitched roof), or 3m (if it has any other roof type).
It must not have a floor area of more than 25sqm and may not be lived in, used for commercial purposes or for keeping pigs, poultry, pigeons, ponies or horses.
Garages to the side of the house must match the finish of the house and you cannot reduce the open private space, reserved exclusively for the use of the occupants of the house at the side or rear of the house, to below 25sqm.