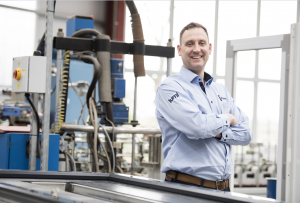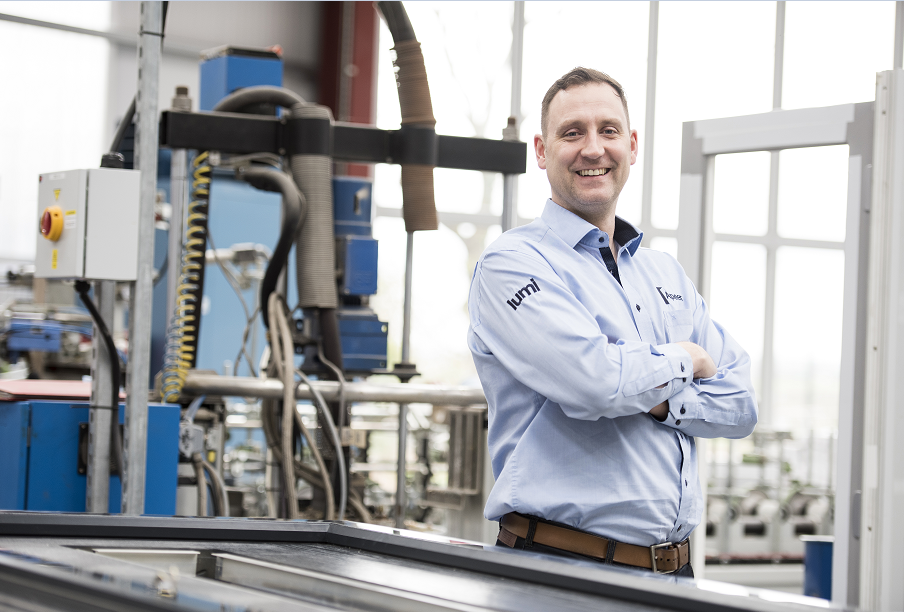 Apeer managing director Asa McGillian reveals what new products the Lumi range has up its sleeve.
Composite door manufacturer Apeer is the company behind Lumi, the frameless triple glazed window and door range that's taken the Irish self-build market by storm. Not too surprising considering the person who's behind the brand. Asa McGillian started working on the factory floor at the tender age of 16 pressing panels for uPVC doors. He went on to complete his studies and with a decade of experience under his belt, came up with the Lumi concept.
Inside Lumi
For inspiration, Asa didn't have to look much further than the wet, cold and salt-laden meteorological conditions of the North coast of Ireland. There, only glass can withstand the beating the weather gives it, which is what Lumi's outer shell is entirely made of.
This means no raised, mounted frame, no painted surfaces and no exposed joints. The colour border is fused into the glass on the inner surface of the outside pane and frames the window to conceal the fibreglass structure beneath.
"About 92 per cent of the components parts are made in our Ballymena factory," says Asa. "The only element we outsource is the fibreglass, which we have commissioned with our design to a specialised Swedish factory."
In terms of glazing specification, you can choose from standard low-e coating to the high spec solar control coating which reduces UV light by 75 per cent; the latter not only helps with overheating but also limits furniture damage.
"I have solar control on the front elevation of my house because that's where the sun hits; and in my case I find the tint also helps with privacy," comments Asa.
In the pipeline
Not one to rest on his laurels, Asa and his research and development team are constantly adding to the Lumi product line.
"We brought on the market French doors made in Lumi's signature style in March, and that's been a hit. We introduced this because we realised that on some projects we were supplying all the windows but not the patio doors so we corrected that."
Asa confides he will be launching a new product aimed at renovators called Lumi 'Lite' at SelfBuild Live Dublin in Citywest, 8-10 September 2017. "Lumi 'Lite' is a double glazed unit (U-value of
1.2 W/sqmK) with the same look and feel as our standard triple glazed units, which boast at least 0.6 W/sqmK."
Also in the pipeline is a colourless frame – when looking from the outside you will see a single clear sheet of glazing with a bronze or silver tinge throughout.
And whilst there is yet another product waiting to be unveiled, it's Top Secret and not even Selfbuild could get Asa to drop a hint.
lumiwindows.com
NI tel. 033 0041 5014 / ROI tel. 048 256 32200
About Meet the Expert: A sponsored content section in Selfbuild magazine that introduces you to the companies, products and services that are available to self-builders on the Irish market.