The new insurance reform law rebalances the duty of care between trespassers and owners, but will it lead to cheaper self-build insurance?
In this article we cover:
What is the new duty of care legislation
What insurance self-builders need
What the new law means for self-builders
Whether it will lead to cheaper insurance policies
Why insurance companies are "running out of excuses" for high premiums
The ROI government recently introduced an insurance reform law to rebalance the duty of care between trespassers and owners. We ask the experts how it could impact self-builders, including if we can expect cheaper insurance quotes.
---
At the end of July 2023, legislation comes into effect as part of the government's Action Plan for Insurance Reform. The aim is to reduce claims and the cost of taking out insurance.
If you go into a "business or if you injure yourself where there has been reasonable steps taken by the proprietor to keep you safe then you have to take a level of responsibility," Minister for Justice Helen McEntee told RTÉ.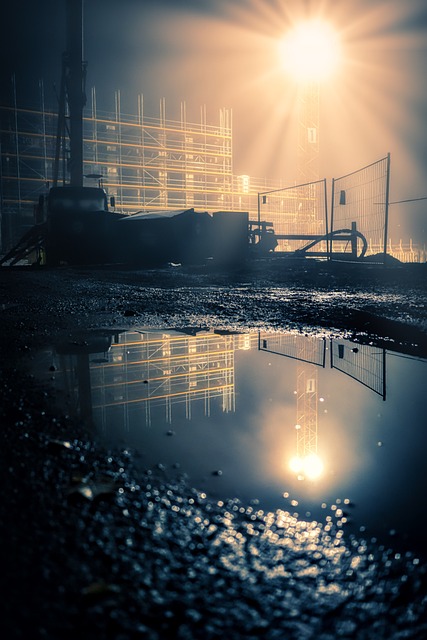 The legislation limits the circumstances in which a court can impose liability in the case of a trespasser entering premises in order to commit a crime.
The new law will therefore reduce the risk profile of someone looking to take out personal liability insurance, as they are less likely to see a successful claim brought against them.
Self-builders need public liability (PL) insurance for their self-build site, which in part covers trespassing claims.
Specifically, the law is designed to (emphasis added):
• change the standard to clarify that when the occupier of a property has acted with reckless disregard for a recreational user or trespasser, the standard of reckless disregard rather than that of reasonable grounds should apply in relation to any consideration of liability;
• limit the circumstances in which a court can impose liability on the occupier of a premises where a person has entered onto premises for the purpose of committing an offence; and
• allow for a broader circumstance where it can be shown that a visitor or recreational user has voluntarily assumed a risk.
So how will this impact self-builders? We've asked insurance brokers to shed some light on two key questions.
Q: Will the duty of care legislation make public liability insurance cheaper?
Brian Hanley of the Alliance for Insurance Reform told Selfbuild that premiums, or the cost of taking out insurance, should get cheaper not just because of this law but also because of the general reduction in the number of claims, and reduction in the size of awards.
"And now with the change in the duty of care, we would expect fewer claims and people taking personal responsibility for their actions. All of this should result in a reduction in premiums and if it doesn't, significant questions have to be asked," said Hanley. He said the government should make sure the reduction happens.
The reduction "should be happening immediately and it should be a sustained and meaningful reduction" but "thus far public liability premiums have proven very difficult to reduce," he cautioned.
Premiums "remain stubbornly high," he said, arguing insurance companies are "running out of excuses in terms of reasons why high premiums need to be so high". Insurance companies often cite turnover, claims history and risk profile as the reasons for high premiums.
Hanley added that the insurance space is now much more attractive than it was five years ago and that work by the IDA should attract more underwriters to the Irish market, which should help further drive down premium costs. He said it's already started happening in the motoring space but not yet for public liability.
Q: Will the new duty of care provision mean that if a trespassers gets hurt on a self-build site, the liability will no longer be on the self-builder?
"While the Alliance for Insurance Reform would like to read it as you said and the legal industry will likely read it completely differently, the reality will be somewhere in the middle," Kieran Dwyer of McDonald Dwyer Reddy & Byrne Insurances Limited told Selfbuild.
"I suspect it will take a judge's interpretation of the act before precedent is set. For self-builders, there certainly is the potential for liability to attach but not as onerously as previous," he added. "It will certainly be interesting to see how the first few court cases pan out."
Chris Boult of Aston Lark echoed that view by telling Selfbuild the best way to know what the implications are, is to get "a legal opinion for their interpretation".
Meanwhile Sean Mullins of Topinsure.ie told Selfbuild: "I have not heard anything from underwriting in relation to any changes in the conditions related to trespass/public liability (PL) cover."