You need to start early on your garden plans if you're building or extending your home because it will save you money in the long run.
In this article, Andrew Dunne of Andrew Christopher Garden Design covers:
Why you need to consider your garden design at an early stage of your new build project
How much you can save by tackling your garden design early on
How to cost a project
Which landscaping elements to agree on before starting the house build
When to design the garden plans and how
How the garden plans are put together and what elements to consider
How much a garden consultation costs and how much you can expect to pay for your garden plans
Inspiration images of Irish projects: garden rooms, natural pools, Corten steel frame for outdoor gas fire and many more
---
There is not one element of your self-build that you haven't taken seriously or haven't had an input into. So why then does your outdoor space receive so little of your time and consideration? Not to mention budget. The garden is among the top five elements to affect the cost of building your home.
Perhaps this is in part due to the increased awareness of the process of home building; most of us today understand the role of architects, engineers, quantity surveyors and interior designers.
And when looking for inspiration, the sky is the limit. Grand Designs, Room to Improve, Home of the Year, hundreds of magazines, (most importantly, this one!) and let's not forget online content such as Houzz and Pinterest.
All this leads to an awareness of what is possible, should time, effort and budget allow. Indeed, the chances are, if you are building your own home, you have had the opportunity to visit at least one beautifully designed house and you may even know what it cost. Not so with gardens.
There simply isn't the same amount of material available to draw inspiration or get information from. In Ireland, most high-end professionally designed gardens are behind closed doors and if you are lucky enough to visit one, the owner or designer would certainly not tell you what it cost.
All images courtesy of Andrew Christopher Garden Design.
Why garden plans are important
You wouldn't ask your builder to design your house so why are landscape contractors so often asked to design a garden? This is the role of a professional garden designer who can supply detailed concept construction drawings.
A professional design can save you thousands and sometimes tens of thousands in the long run. Most houses I've seen have wasted money because of avoidable mistakes. Concrete footpaths are usually installed as standard but are soon after ripped out, patios are often in the wrong place, lighting is installed in areas that will never be used. The list goes on.
So, it is important that when you are setting up a design team, which is your responsibility to do as the client, that you have a designer who will look after the first two pillars and a quantity surveyor who will look after the third. This is because it would not normally be possible for an architectural designer or engineer to accurately assess the cost of the house they are designing for you. That is not their core competency. Also, houses nowadays are too complex with too many moving parts to estimate its cost with any level of confidence in advance.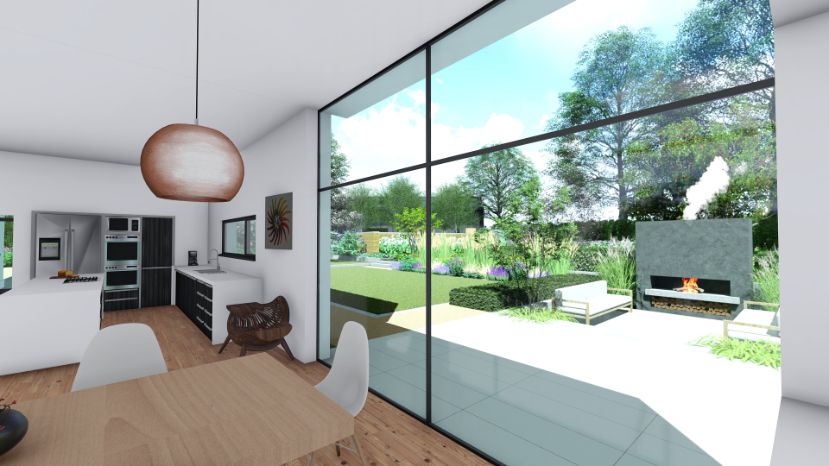 When to do it
The norm in Ireland tends to be that the garden is only considered in the last week or two of the build, having been relegated to the bottom of a very long list of priorities. This happens when everyone is exhausted, (along with the budget!) and is rushing to finish the job to get you in the door. The result is a glut of poorly conceived and underwhelming outdoor spaces.
Instead, use the time at the early stages of the planning process to consider the exterior spaces; in my experience the earlier I am contacted and become involved in a project the better. As soon as you have your house drawings confirmed is ideal. There is little point in investing thousands in stunning floor to ceiling windows if there is nothing spectacular to look out on.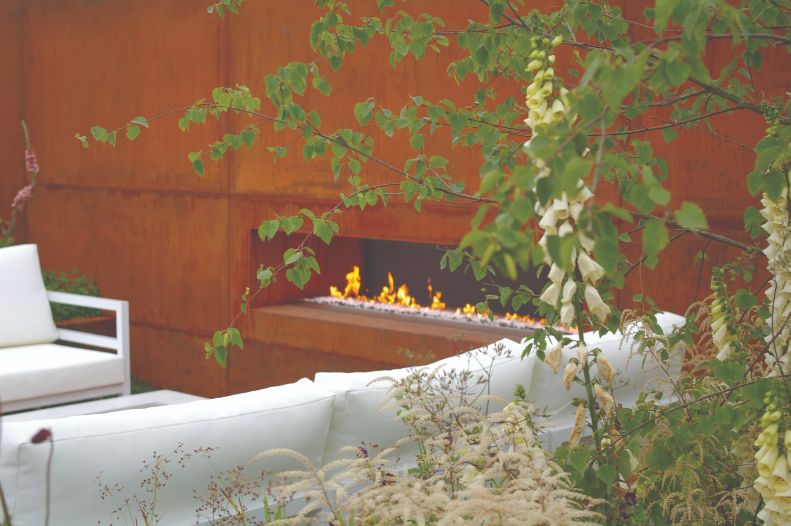 Who to ask
The first thing we tend to do is find out who is available in the locality. This is a mistake in my opinion as convenience is no guarantee of quality. Most designers will travel anywhere as they don't have to worry about lugging large amounts of equipment or labour with them. So instead of looking for someone local, look for someone good.
As with architects and builders, not all garden designers are the same. Each will have different abilities, styles and experience, so vet them thoroughly. Look at their past work/achievements with sample drawings.
How it's done
You wouldn't build a house with one drawing and the same applies to a garden. For a quarter of an acre site you can expect a garden designer to produce mood boards, 20 to 40 rendered concept 3D images, full design and construction drawings as well as planting, lighting and maintenance plans, along with a bill of quantities.
One advantage planning a garden has over planning a house is that you can implement it over time and as the budget allows. This means that every cent you spend on the exterior of your property is done with a clear end goal in mind.
Decisions like, where the driveway should go, what shape it should take, what should you do with the leftover topsoil on site? What trees to remove and what to preserve? These are all questions you should be asking your garden designer, even if a finished garden could be years away.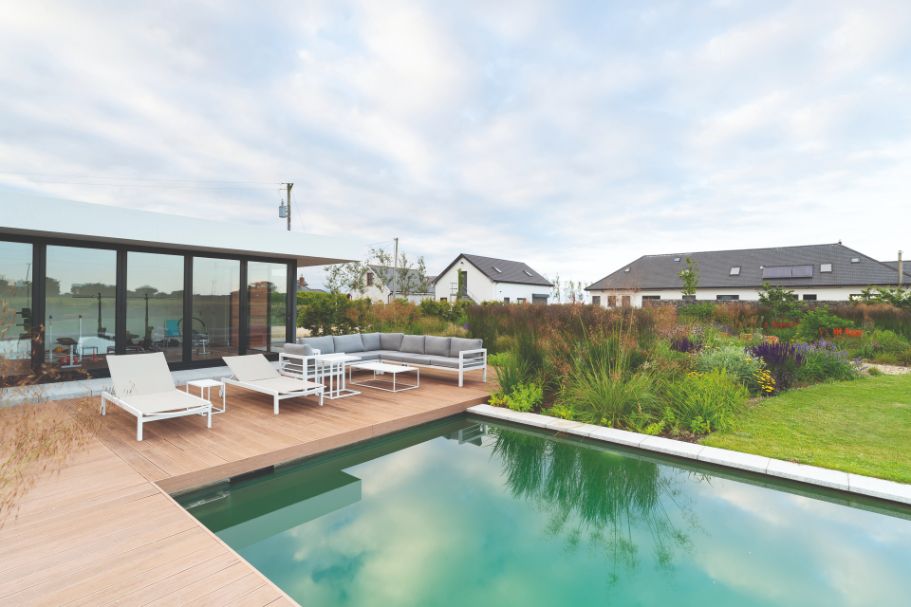 How much it costs
The cost of a professional design service depends on the size and complexity of the project. Initial consultations usually cost between €50 and €200 or around £50 to £150 depending on distance travelled. This is often deducted from the cost of a full fee should a design be commissioned.
Design fees can vary greatly depending on the calibre of the designer but as a guide, for a quality design, you should set aside 10 per cent of your overall garden budget. At the lower end of the scale it is possible to get a straightforward suburban garden designed for €1,500 to €3,000 or in the region of £2,000 all in.
However a top designer working on a quarter acre site and offering a comprehensive service will come in at significantly more. My advice is simply to ask how much it would be for your project; this costs nothing.
Gardens are a lot like kitchens, you can choose a perfectly good flat pack kitchen that will serve you well or you can choose the luxury of a bespoke masterpiece for your home. They are both kitchens but are vastly different in quality and budget.