Where summer houses and garden offices were once the only options for al fresco living, garden pods are increasingly becoming the 'go to' design for outdoor living space.
In this article, we cover:
What is a garden pod
Different styles and how much they cost
What the prices do and don't include and how deposits work
Process of adding services like electricity
What the process of buying a garden pod is like
What the process of installing one in your garden will require
Lead times, or how long they take to deliver from the moment of ordering
Photos of garden pod examples in Ireland
Garden rooms have been growing in popularity for some time now, providing extra living/working/leisure space in a relatively cost-effective manner, but, where garden rooms have been built as permanent fixtures, garden pods are now providing a striking focal point in garden landscapes.
Garden pod characteristics
Unlike garden rooms, pods are designed and manufactured off site – usually from three to 10 weeks from the point of receiving the deposit (often 50 per cent) – and are then delivered fully constructed and installed in your garden on a concrete base or on simple piled foundations which are a bit more expensive but can be installed in any weather.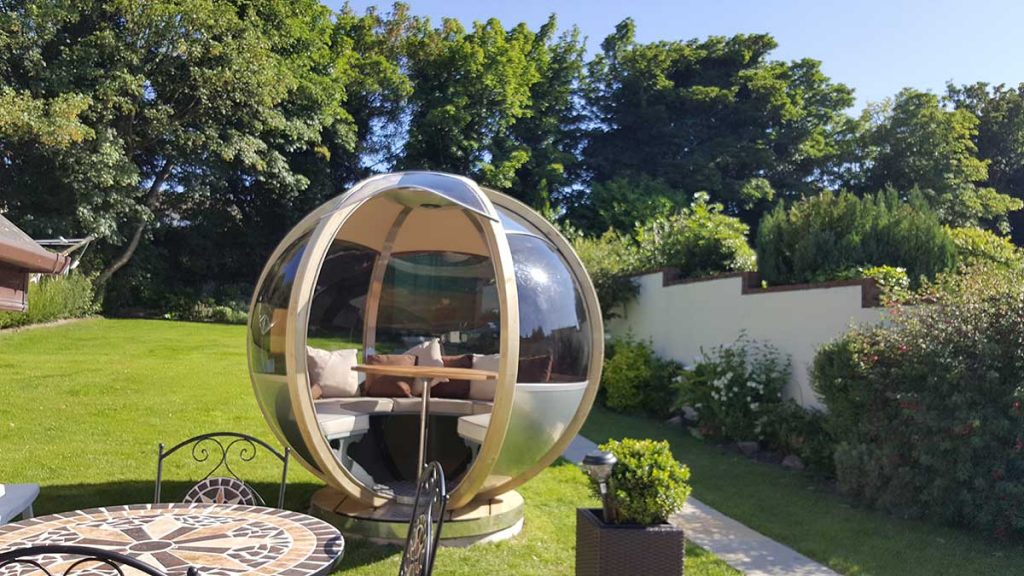 Also unlike garden rooms, the good news is that, if you decide to move house, or decide that you no longer need your pod, it can be moved and reinstalled elsewhere. Most garden pod sizes and heights have been designed to negate the need for planning permission.
As with any garden construction in NI or ROI planning permission is required if the pod is installed at the front or side of the frontage of the house or if it takes up more than 50 per cent of the garden. It also cannot be within 2.5 metres of the boundary.
If you are only purchasing a pod for your own use, then the above typically applies. If, however, you are purchasing a pod for business purposes, such as the current trend for pods used for 'glamping' (glamorous camping), then planning permission is definitely required.
It's considered best practice to check with the planners, whatever your plans. Unlike sheds or garden rooms, pods are all built for year-round use. Most pods are fully insulated and come with heating, lighting and power pre-installed.
Electrics include spotlights, panel heater and a data outlet for broadband/phone. If services such as these are required, they will usually be fed off your house. Many garden pods come with a choice of interior fittings to match the function of the pod, although most companies will also facilitate your plans for a bespoke interior.
Styles and costs
The range of pod designs is quite extensive from curvaceous timber office-type buildings, to armadillo-shaped cladded structures, to rotating spheres. You do have the option of purchasing your own kit to self-assemble in the garden, but most people opt to have one built off-site and delivered for installation. Most companies provide a range of designs with pre-planned prices.
There is usually a catalogue of styles that you can choose from, but most will also allow for adaptation to a more bespoke solution. A selection of readymade internal layouts will also be offered and these can be interchanged or slotted into the core product range.
Garden pod companies will also have a basic price list to which they can add any incremental costs, such as the provision of white goods if you're planning on using your pod as a utility room or kitchen.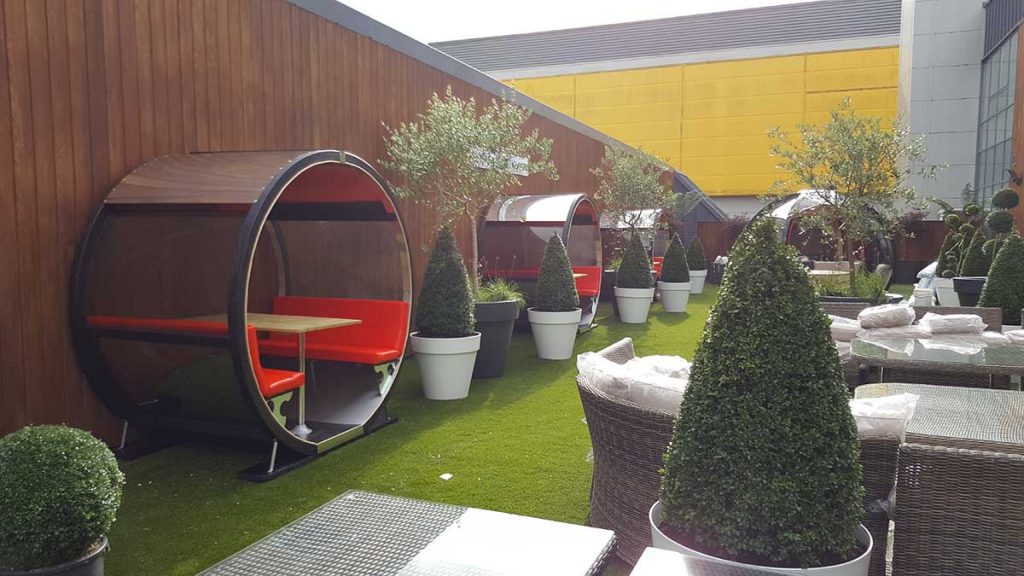 Pod 'shells' usually start at around the £6,000/€7,000 mark but a bespoke pod complete with various window/door configurations, white goods and fittings will usually start around the £20,000/€25,000 mark with fully fitted two bedroom pods easily fetching upwards of £70,000/€75,000.
Site visit
Once you have decided on your style, the company will organise a site visit and it is at this stage that any issues will be both identified and, hopefully, resolved. Your chosen style of pod may, for example, turn out to be unsuitable for the size of the space available.
Equally, your site may be certainly flat but you may have forgotten to tell the company about the mature tree in the middle of it – rendering that position totally impossible. The pod will be delivered ready to connect to services, such as water and electricity.
A solid concrete base will be required to ensure that there is no movement on the garden room externally or internally. Pod suppliers tend to deal with the foundations and services for you but if you have opted for 'supply only' then you will need to provide this base, as well as an electrical feed and plumbed water/wastewater facilities depending on what you intend to use the pod for.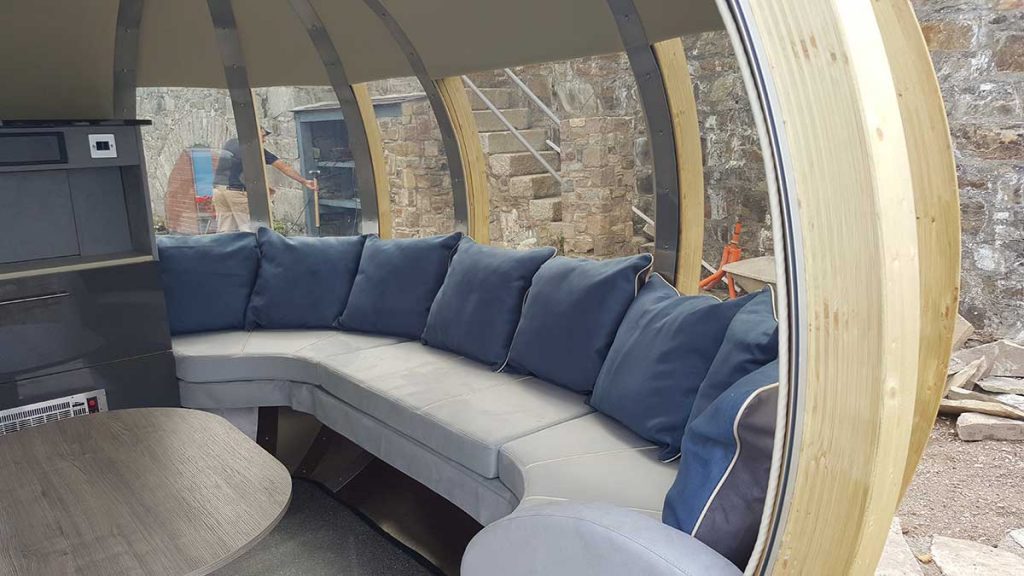 As mentioned above, most companies will quote a price that includes the provision of this site work and delivery. The site visit will also allow the pod company to provide you with a definitive overall cost as they will have been able to determine delivery costs and other variables having visited the site.
The great thing about garden pods is that they can be manufactured in a matter of weeks and installed within a few hours. They will certainly add value to the price of your house but, if they don't add enough, then you can simply sell your pod on, or move it to your new home.