When building new, local council development fees can take a financial toll on your project. Gordon Lennox travels the landmass of Ireland to prepare you for what to expect.
Daunting enough to consider building for yourself without the attendant extra costs – as the saying goes as Gaeilge "Tus maith, leath na hoibre", "a good beginning is half the work" or loosely translated "fail to prepare, prepare to fail" – never so true as in this case. Seasoned observers and serial self-builders alike will have noted the typical over-runs during a project – just watching Room to Improve you will pick up on that, and the word 'contingency'. With any build comes the site purchase, or perhaps gift / inheritance; and common to all grants of planning permission are the local authorities' dreaded Capital Contributions – ostensibly a payment towards the local council's infrastructure ranging from neighbourhood amenity, roads and footpaths, traffic management, and especially in suburban or village communities – connections to mains services.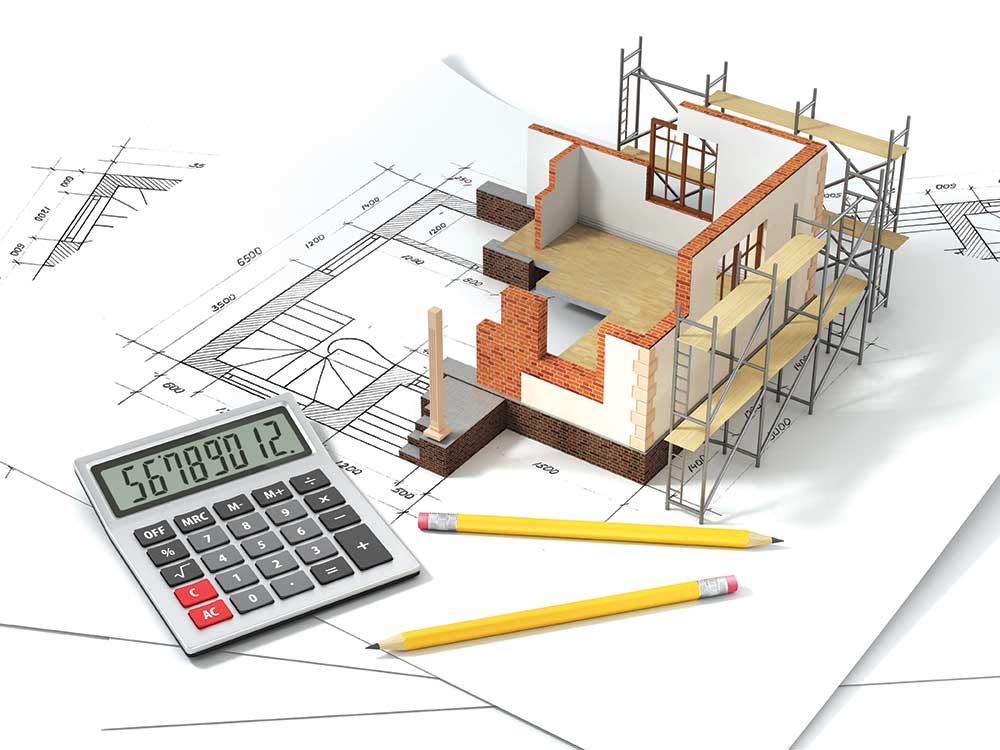 So, you've got your planning, sometimes after a struggle; you've tendered the build, or elements of it; you've maybe even got mortgage approval, but then you realise that development cannot proceed without paying the, let us call them, 'levies' and you breathe in deeply, muttering "what? – I'd forgotten about that".
'Local authorities aren't always clear about how they calculate levies; nor are they forthcoming in giving the market information on the individual value of charges imposed.'
This begs the question as to which local authority charges are most reasonable, or even transparent. On the higher end of the scale you'll find that, outside of Dublin and adjoining counties, Tipperary seems to charge one of the higher rates of capital contribution in the country. At the lower end, Wexford is a good place to get a cheaper deal.
What's included in the levies?
Local authorities aren't always clear about how they calculate levies; nor are they forthcoming in giving the market information on the individual value of charges imposed. In fact, as a surveyor it's impossible to be exhaustive in our quest for 'how much' without trawling literally every planning decision of every Local Authority to get an accurate measure of how much is charged where. We can however say that there has been an overall drop in levies charged. In my neck of the woods, in Co Wicklow, a reduction of almost 15 per cent was observed on a particular site between 2004 and 2014 (planning permission and capital contributions issued three times on the same site), even taking into account utilities and Irish Water's apportionment. I mention Irish Water because, even though we observe the welcome apparent slashing of the local authority element the reduction has in large part been replaced in ROI by a substantial demand from Irish Water, deemed to have charge over everything involving a pipe.
'In terms of community services and road levies, generally speaking, you'll pay more in an urban context than a rural one…'
The situation in NI is different as NI Water's connection charges for water and sewage is often considered quite reasonable. Formerly, one levy did all; no longer is this the case as utilities and local authority community and road contributions are now charged separately. So, in addition to water also consider other utilities such as electricity and even broadband as these could add up to a pretty penny if the site is remote. In the case of self-builds specifically additional costs to factor in include the requirement for an energy certificate (in ROI the BER, in NI the EPC) and the appointment of design professionals, which can cost anywhere between €5,000 and €15,000 in ROI depending on whether you opt in or opt out of the building control requirement to appoint design and construction certifiers. In a rural scenario, water connection fees may be replaced by those associated to boring a well for a drinking supply, with installation and treatment costs, as well as installing a private wastewater treatment system for sewage which can eat up a fivefigure sum, whether in NI or ROI, with the stroke of a pen.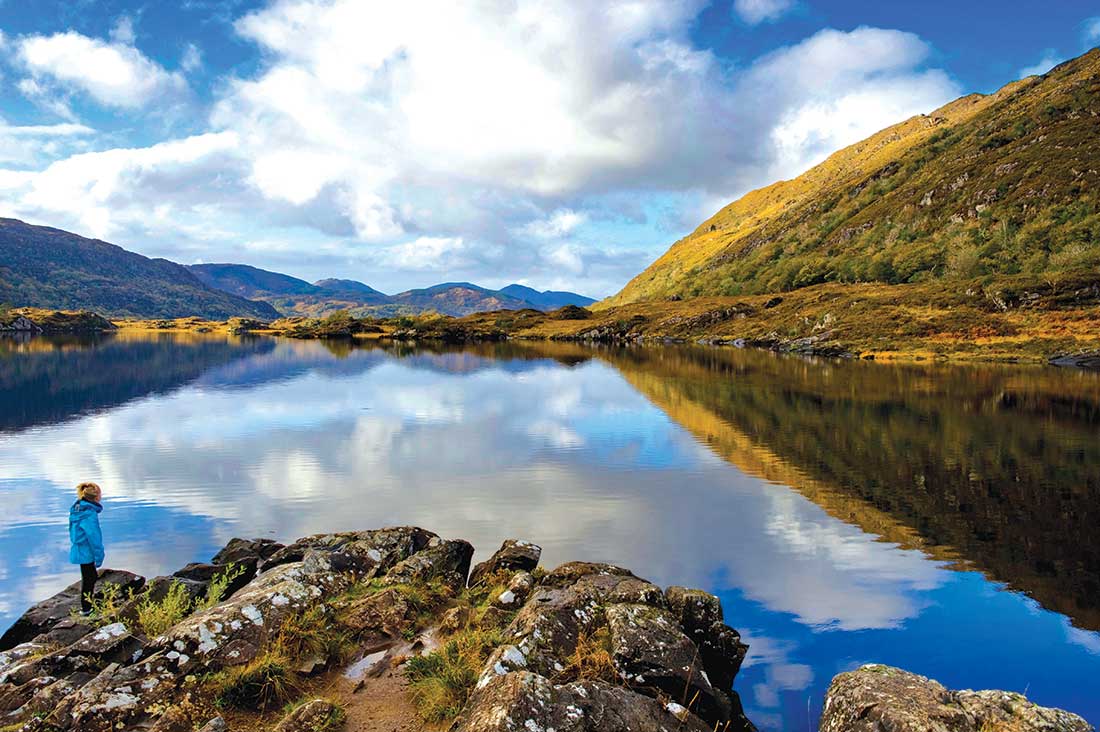 In terms of community services and road levies, generally speaking, you'll pay more in an urban context than a rural one. Urban meaning anything from suburban to nucleic village infill development, the latter strongly encouraged in ROI under recent government policy to identify underutilised zoned land in appropriate locations, in light of the housing supply crisis, and deemed by planners to be far preferable to ribbon development in scenic rural areas.
Region Breakdown
BORDER MID-WEST (BMW) REGION
Against a scenic Mourne Mountains backdrop, much the same story with local planning levies of around €9,500 are now apportioned roughly €3,500 to Irish Water and €6,000 to the local authority (where some officials claim this as a council reduction!). Full marks to Co Louth for transparency, though; having told one 2016 applicant of our acquaintance that he'd have to bore a well or make his own water connection arrangements they helpfully broke down the total levy of €2,875 as road improvements (€2,442) and community / recreational amenity (€433) so at least this applicant knows where his money is destined.
ULSTER REGION
The BMW story is repeated through most areas of the north-east with the exception of parts of Co Down and Belfast which are more expensive. In a rural context, the levy for a rural one-off house, including all roads, phone and electricity levies, in NI can range in the £5,000/£6,000 region subject to supply distance.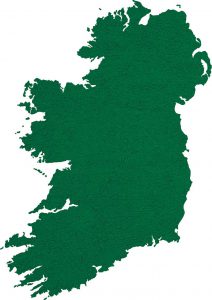 WILD ATLANTIC WAY
A site in 2016 was sold with a contribution of €2,500 but anecdotal evidence shows there's a significant range in levies from €5,000 to €20,000 in urban zones.
MIDLANDS
Kilkenny County Council produced a crystal-clear document which, inter alia, has a table on page 4 dealing with all classes of development on a unitised charge rate-per-square-metre specifying a range of €15.00 to €22.50 per sqm for residential development where rural housing applies, rising to €25.00 for Urban Residential. Top marks the "cats"! A Tipperary self-build in 2015 raked up €7,000 in contributions where there was no lighting, no recreational amenities or anything in the area; on top of which the local authority insisted on their using mains sewage for which another €7,000. Conversely, another applicant for mains water connection in the same county paid just €500.
DUBLIN AREA
Dublin and adjacent counties' levies vary depending upon the suburban/rural divide, but all-inclusive figures seem to run in the region of €15,000 to €20,000. One pal of mine, having bought a mature infill suburban site in north Co Wicklow with previous planning permission, applied for a revised house layout and was delighted when he was granted planning with levies little more than half the original €20,000+. The wine wasn't even in the cooler when he got a warm welcome from Irish Water demanding over €10,000 to connect the water and drainage, despite services being available at the gate.
SOUTH WEST REGION
For a self-build site at the edge of a town which required its own wastewater treatment, in 2014 Kerry County Council sought, (pre-Irish Water), €12,000 to €15,000 for development fees plus a council charge of €9,000 to connect to mains water; electricity meanwhile cost €2,460 to bring in.
SOUTH EAST REGION
Boom-time rural contributions peaked from €6,000 /€8,000 but moderated in the downturn to around €2,500/€3,000 per unit. In 2013 in Wexford town, a grant for two houses carried levying charges of €13,600 (broken down into water €2,600, sewage €3,900, roads €6,000 and community services €1,000) where mains services were available. More recently in Gorey, a levy of just €3,806 was demanded for two infill units on the edge of the town – or just €1,903 per unit.
---
Gordon Lennox
With the help of information gathered from: Dundalk's Brian Carroll of Sherry FitzGerald Carroll, David McNellis of Lisney's Belfast, Wexford based Adrian Haythornthwaite of Sherry FitzGerald Haythornthwaite, South Midlands' Nenagh Sherry FitzGerald Talbot, Ennis' Diarmuid McMahon of Sherry FitzGerald McMahon, Kilkenny's Peter McCreery of Sherry FitzGerald McCreery, Mayo-based Sherry FitzGerald West's Nuala Feeney, Enniscorthy's Michael O'Leary of Sherry FitzGerald O'Leary Kinsella, Gorey's Jim Kinsella, Dermot O'Meara who represents Sherry FitzGerald from his Athlone base servicing areas from Moate to Ballinasloe and Ballymahon, McAfees' Mark Pollock, Portstewart/ Coleraine's Philip Tweedie and last but not least Sean Daly of Sherry Fitzgerald Daly, Kenmare.