Here's why build costs tend to run out of control, and how to guard against it happening on your project.
In this article we cover:
How much of the build cost goes to land, finance, construction and profit
What a model house looks like
Detailed breakdown of how much a model house costs, from fees to finishes
How much you'll add to the cost by changing the specification
Costings compare the years 2021 to 2023
Thought process of costing the build
Where to start when costing your build
Where it pays to invest at the start to save in the long run
For small developers, the cost of building a house will often only represent half of their financial outlay. They'll have to secure a plot, which is about a third of the cost or more, then they'll have to spend on design and preliminaries (3 per cent on each).
Financing the project often represents 7 per cent of the total cost, an element self-builders rarely factor into their calculations. The developer's profit would fall in somewhere around that 7 per cent mark but can be much less.
Even though developers can uild a four bedroom 120sqm house for £200k, if you visit one of their show homes you'll quickly figure out that the fourth bedroom is the size of a tea towel. Plus, you might not want a house that's the same as dozens of others on the same estate.
A developer has two advantages over a self-builder: a team of trades to call on, and a clear simple plan to work to.
For a self-builder, estimating how much their project is going to cost, without professional help, is a big headache. Getting prices out of builders and subcontractors is often much easier said than done. Chances are, most self-builders will commit themselves to a building project before they have a clear idea of the actual costs.
Often people realise at a comparatively late stage that they can't afford the scheme they have embarked on and desperately look for ways of reducing the costs. The root of the problem is that they had inflated expectations of what they could achieve with the money at their disposal.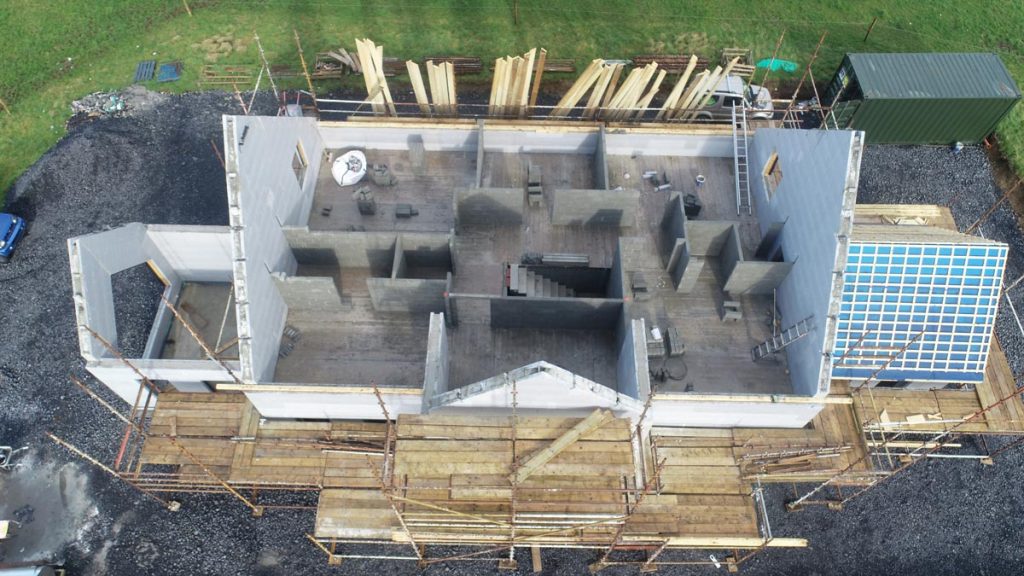 Model house
I put together costs for a model house in the UK, based on prices researched in the early months of 2021. In an exclusive sneak peek to the book's 15th edition, I've put together provisional costs for early 2023 which are listed here too.
This basic, 160sqm simple model house would have cost a self-builder in the UK £240k to build or £1,500/sqm in 2021 and 270k or £1,700/sqm in 2023. There's nothing fancy about it. No LED lighting, no quartz worktops, no stove. You can, if you are lucky, build it for less than that. But you can also build it for much more.
The bottom table looks at three variations of that same 160sqm house. The Tricky Site shows what can go wrong with a project through difficulties encountered on site. Luxury is what you could easily spend if you decide to upscale to a contemporary style, architect designed, home with lots of interesting materials and glazing.
Turns out most self-builders want 160sqm (our model house) or very often 200sqm (comfortable five bedroom jobbie) or even more. And if they want a half decent kitchen, underfloor heating, timber floors, glass balustrade and a big glass sliding door at the end of the living room, then lo and behold suddenly £2,500/sqm begins to look light.
All of a sudden you are looking at quotes of £750k for this fancy new house. And you'd thought maybe £400k would have done it? So what now? Cut down the size of the house? Maybe, but you've already got planning. Cut back on the materials used? Possibly, but now you've set your heart on it, it could turn out to be a huge disappointment if you make just like the show house.
How about throw the builders by the wayside and take on the project management yourself? It should in theory save you money, but you are committing yourself to maybe 1,000 hours work (which you may not have time to do) and you don't know anything when it comes to building so you risk making mistakes and paying over the odds for tradesmen and materials.
You can get a caravan, live on site, and undertake as much of the work as possible. Fine if you know your way around a building site and are a very practical sort, and you have a few years to complete this edifice. But life in a caravan is no holiday.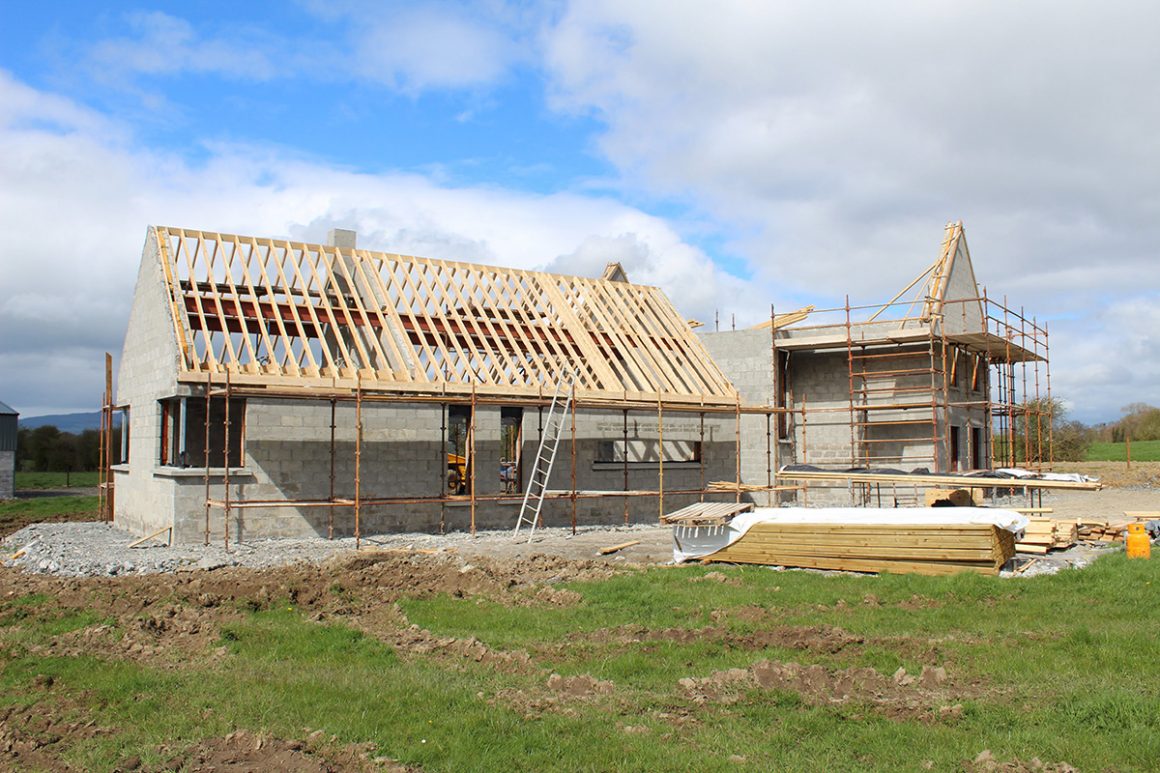 Where to start
Whilst not skimping on the basics, don't be obsessed with fitting all the latest gear. And don't be greedy about size – most self-builders build too much house for what they actually need. It often gets wasted in needless circulation space. Which is a fancy way of saying don't skimp on good design.
It may seem like good design costs a lot, but if it gets you a better house for less footprint, it's actually a bargain. If you skimp on design fees, there are invariably other costs which appear elsewhere, as builders have to scratch their heads to work out how to solve unforeseen problems. And the overall value of the build is likely to be less because the design isn't very imaginative.
If you are a self-builder or a rookie builder, instead of trying to work out quantities yourself or ask a builder's merchant to do it, I'd strongly advise you use a quantity surveyor to price up your project at an early stage, preferably before planning permission goes in.
Simply because it's a lot cheaper and quicker to make changes on paper (if you need to) before you have full planning permission. If the project is unusual the QS bill is likely to be in four figures, but I still think this is worth it.
Summary of Building Costs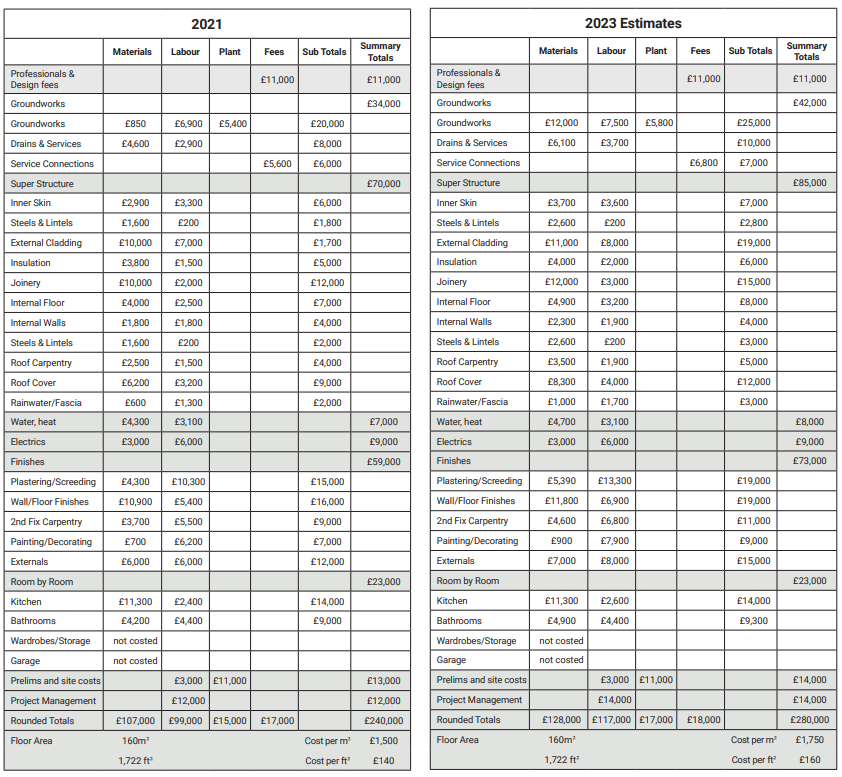 Changing the specification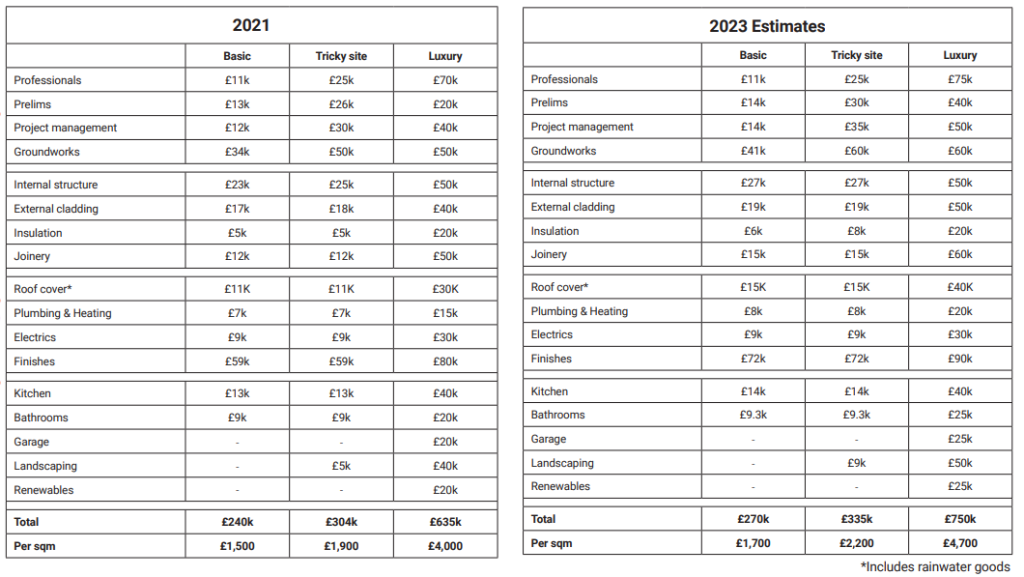 Adapted from extracts of the House Builder's Bible 14th Edition published by Ovolo Books.