Lumi Windows has increased its range of products to bring you a whole house solution, adapted to every project, from new build to renovation, and to every budget, with no loss of look or impact.
all-glass windows
Lumi Windows are best known for their sleek and stylish appearance, thanks to their flush, bonded external glass finish. The original Lumi window is triple glazed, entirely made of fibreglass with an 70mm border. It boasts an excellent U-value and remains a firm favourite for new builds.
A double glazed uPVC version of the original window offers uPVC outer frames and the same fibreglass internal finish – this reduces costs by 35 per cent, increases ease of installation as the window is lighter, and retains the same look as the original Lumi but with thinner borders.
Lumi is now also developing an aluminium alternative to allow for an even sleeker profile of 50mm, and no bevel on the inside, to provide even slimmer sightlines. To improve the thermal properties of aluminium the R&D team has developed highly insulating thermal inserts.
In terms of colour and finish, the smooth, matt and contemporary internal finish is the best seller while textured options, such as wood imprint, are no longer prized. For the border colour, cream is gaining in popularity although anthracite grey is what most people choose.
matching Rooflights
Lumi has recently launched its range of rooflights to complement its vertical windows offering, custom made to any size as all of the glass is made in house.
The border is variable from 50mm to 200mm depending on the insulation thickness; for energy efficiency, the rooflights are not openable.
lift and slide doors
The ever popular Lumi lift and slide door, with maximum dimensions of 8.2m x 2.6m, has been modified to include a high exposure sill to withstand high wind and rain loads.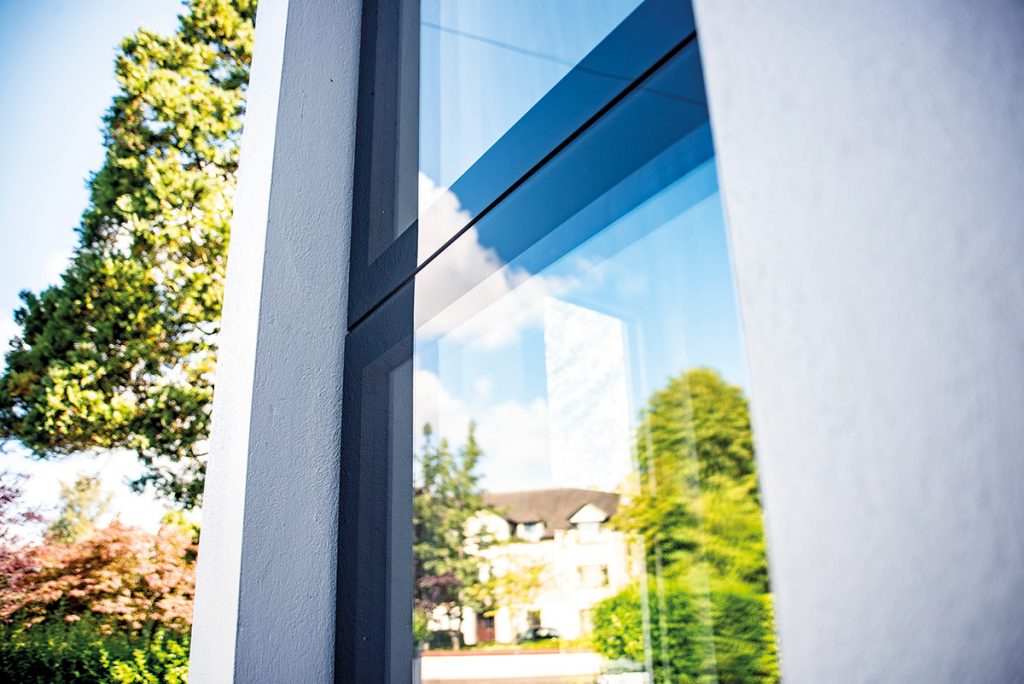 "It's made for anything the Irish weather throws at it, even in exposed locations" says Asa Gilligan, MD at Lumi Windows. The French patio doors are a cost effective alternative to the lift and slide, with two fixed panes on either side of a set of double Lumi doors.
New to the door range is the Silka front door, which complements the Lumi glass doors. The Silka is a solid door with a smooth finish that includes the signature Lumi bonded glass.
With this latest addition, the range of Lumi products for all your openings is complete.
double or triple?
If you're extending or renovating, chances are you will choose a double glazed window, which only has a slightly reduced U-value compared to triple. But for new builds, Asa says a mix and match approach is now more common: "We find customers are installing double glazing at the south facing elevations and triple on the north facing ones, which helps reduce the overall cost without losing out very much on energy efficiency."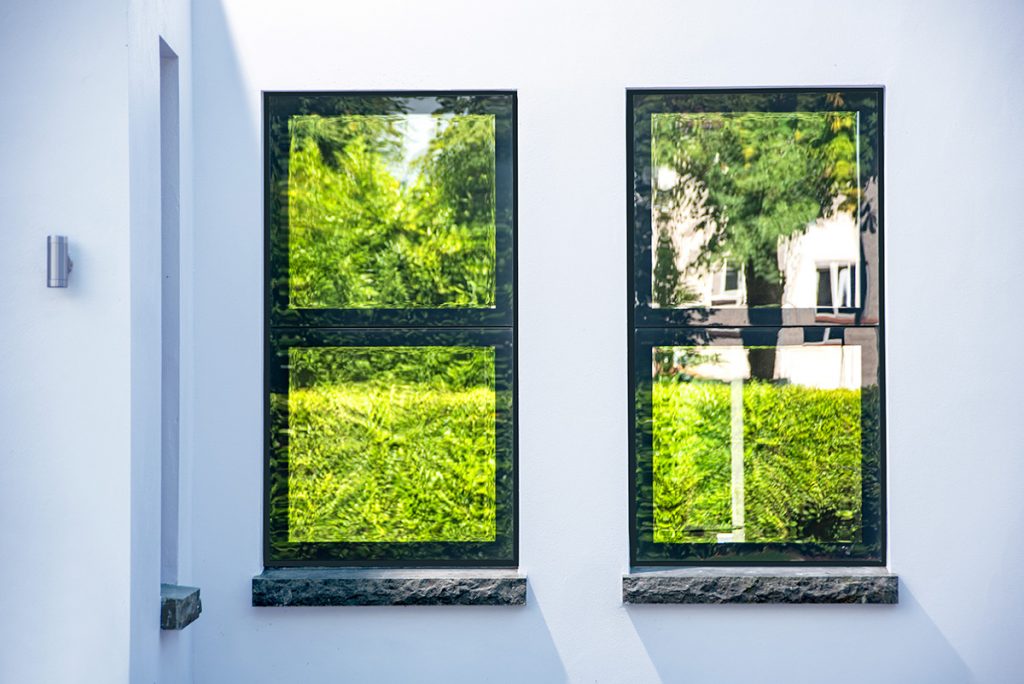 lumiwindows.com
sales@lumiwindows.com
This post is sponsored content and first appeared in the Spring 2021 edition of Selfbuild magazine.