Jim and Faye McGrath self-built their forever home 30 years ago, but as it turned out, they had a second self-build in them. This time around, they chose a kit and moved in only three weeks after the foundations were done.
How did the project get started?
We had self-built our 2,700 sqft family home in 1988. It was a five bedroom house, which served us really well up to the point when the children had grown and left. The house was just too big for us. Fortunately this coincided with news that our daughter, along with her husband and two children, were moving back home from Canada after 13 years being away.
Build Overview
Plot size: 2 acres / House size: 1,275 sqft
Bedrooms: 3 / BER: A2
Ventilation: mechanical with heat recovery
Heating and hot water: air source heat pump
Turnkey house building cost (excluding groundworks and fees): €200k
When they decided to take the house, it made our decision to build our retirement home on the two-acre site that much easier. We had two main requirements: a smaller home and a house that would be built with the least amount of hassle.
In our previous home we were involved with every detail; this time around we didn't want to be as hands-on, especially now that it's so hard to get workmen.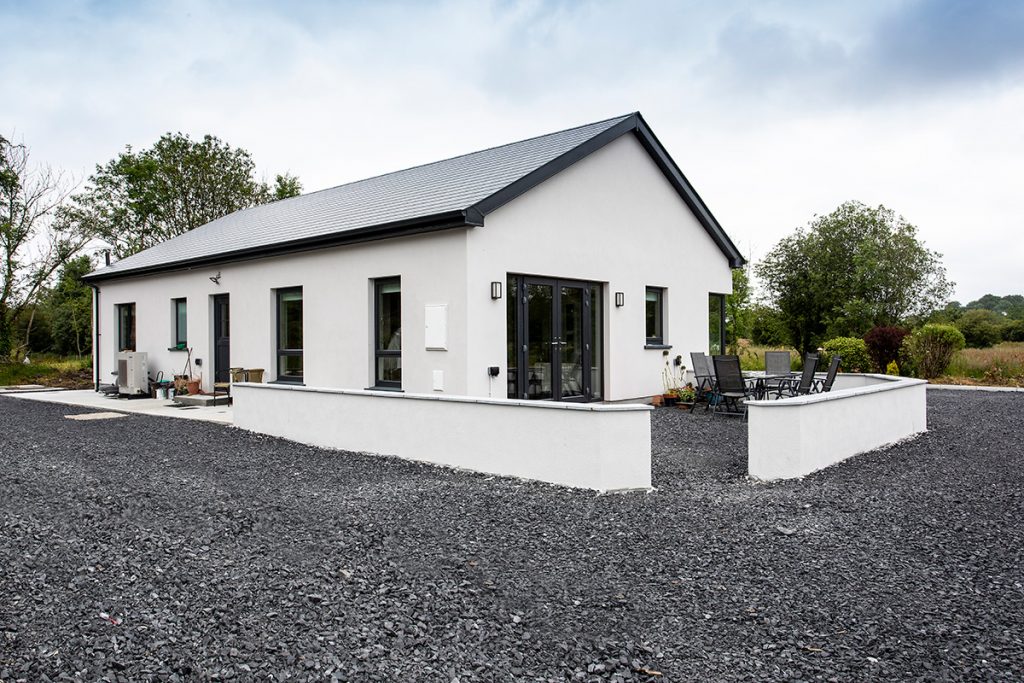 Our first step was to visit Selfbuild Live Dublin in 2019. There we looked at timber frame, and other turnkey suppliers.
We were impressed by a company that builds the house in concrete, in modules, which are then craned into place. The house would be installed furnished, down to all of the kitchen and bathroom components, even tiles and paint on the walls. Because the structure is concrete there is no movement, even during transport.
We went to look at timber frame alternatives, and their designs, and to get an idea of rough costs. These were comparable to the modular concrete home, and we liked the appearance and solidity of the concrete finish better. So that was our choice of supplier made.
How did the design come about?
We liked the idea of a pre-designed house to start from. We were attracted to one of theirs and asked if we could make some changes. One of the key design features we wanted was to have as much light as possible in the living area and the kitchen.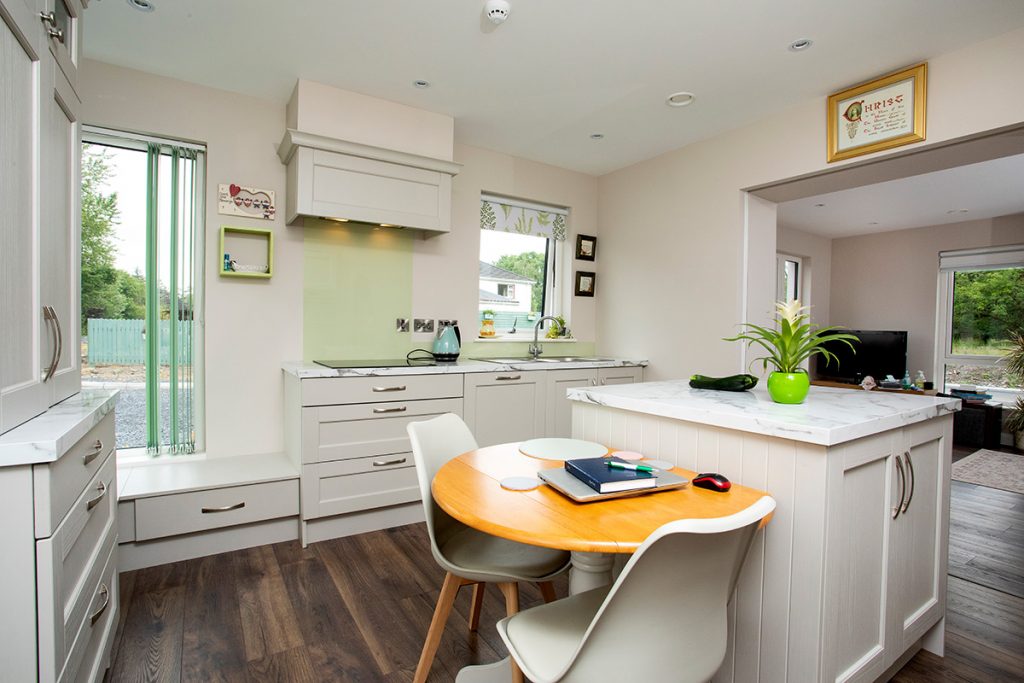 The team was flexible and allowed us to shuffle the rooms around so that those areas would be south facing.
The pre design was also a four bedroom and we converted that to a three bed. With the extra space we made the bathrooms bigger. So now we have our master bedroom, a guest room and the office that can turn into a spare bedroom when there's a spill over of grandchildren!
It's wonderful having family beside us, and it has been a great interest during lockdown as we moved in while still under the Covid restrictions.
All of our choices were then guided by the design team, including our heating and ventilation system. We also have underfloor heating and simply set the room temperatures to be at 21 degC in the living areas and 19 degC in the bedrooms. It's a constant temperature year round; it's so consistent. Even though our first home was comfortable, this is a different experience altogether.
We've been watching our bills closely and our only utility is electricity, which averages out to under €1,200 a year for everything. In the other house we had oil heating and the bills were higher.
How about the choice of windows, kitchen, bathrooms, etc.?
We went into every detail with the modular concrete supplier. One of the things we really liked about the company was that they project managed absolutely everything for the house build – they sourced all of the materials.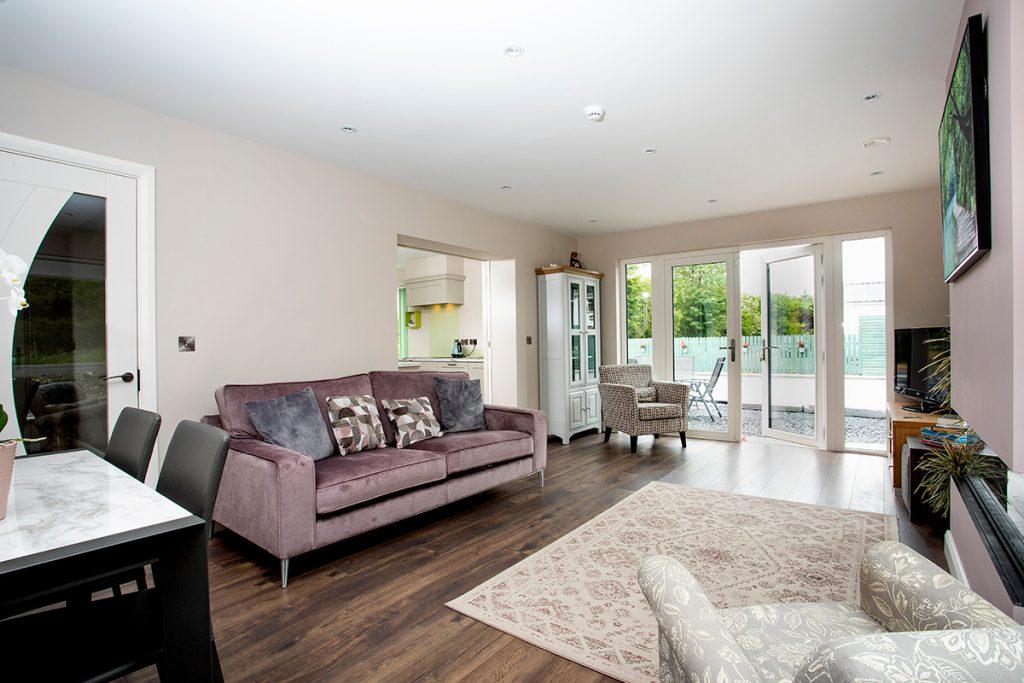 We had a two day schedule to go around to selected suppliers to choose everything from tiles to windows. The itinerary was carefully planned. We had a budget for each element, and mostly stuck to it.
For the tiles for example, we only had two requirements, the colour and that they were nonslip. We even got to pick a comfort fit toilet especially designed for older people. There are so many choices out there nowadays, it feels very bespoke.
The kitchen supplier was also very accommodating. We discussed having an island but we don't find them comfortable for sitting, so they added a table for the two of us to have our meals at that.
For the windows, we were given a choice of two suppliers then it was a question of choosing whether they would open in or out, the colour and style.
The budget was for triple glazed uPVC which is what we chose. We also stuck with the patio doors, but had the option of lift and slide doors at an additional cost. We had lift and slide in our previous home and they didn't work very well, and we were getting a bigger opening with the double doors. We now plan to add a patio that will make the internal and external floors flush.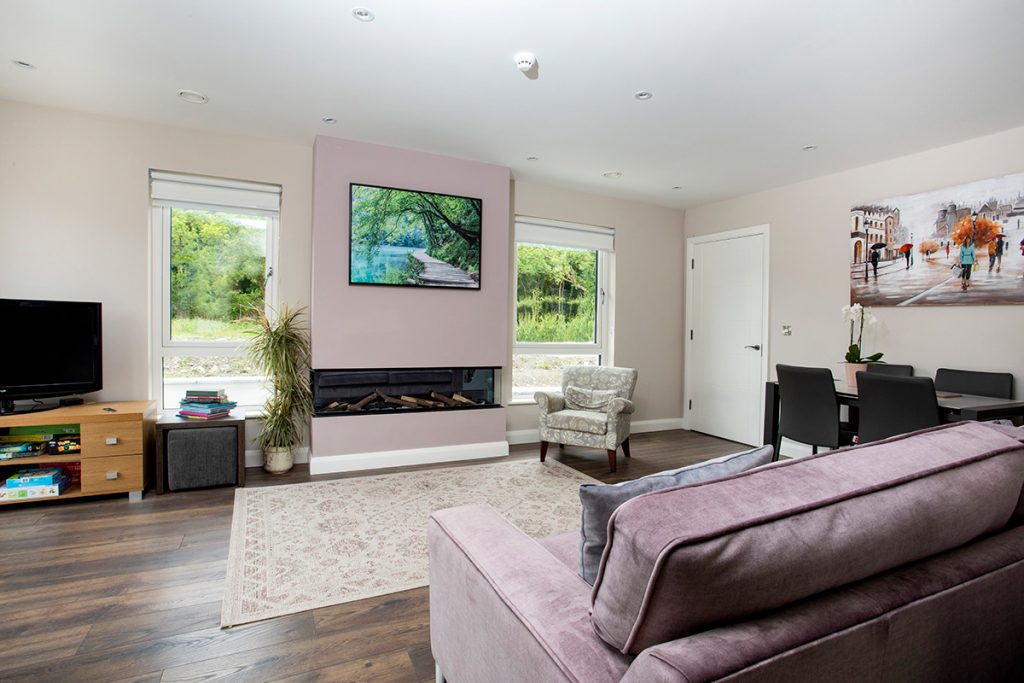 We also had video calls to choose where to put sockets, things like that. We visited the factory twice to see how the build was progressing, and any changes we made were minor and based on their suggestions.
How did the planning permission process go?
Once we had our drawings from the modular concrete supplier, we went to a local planning consultant who did a site layout map and superimposed our drawings. Late in 2019 we had a pre planning meeting with the local authority as we were concerned that we would have trouble adding a road access point because we were so close to a busy road.
What we had done was submit our application, stating we were building a granny annexe, and 12 weeks later the planners asked us to resubmit an application for a separate independent house. We also needed a flood report because we are near a stream, but that was easy enough to get done. Once approved, we had to wait the four weeks to file our commencement notice.
We were lucky that Irish Water brought a sewage line on our road in the 12 months prior to us building. Our old house had a septic tank, and so we connected both homes to the sewage network. We also have mains water.
What was the installation process like?
We hired our own civil engineering contractor who poured the foundations to the modular concrete company's specification.
The house came in three complete modules, each craned into place. The installers then connected their services, for plumbing and electric, and put on a coat of plaster externally for a uniform finish. Everything else was in place and all laid out ready for the furniture.
The roof consists of a conventional timber roof, which was installed on site by the modular building provider.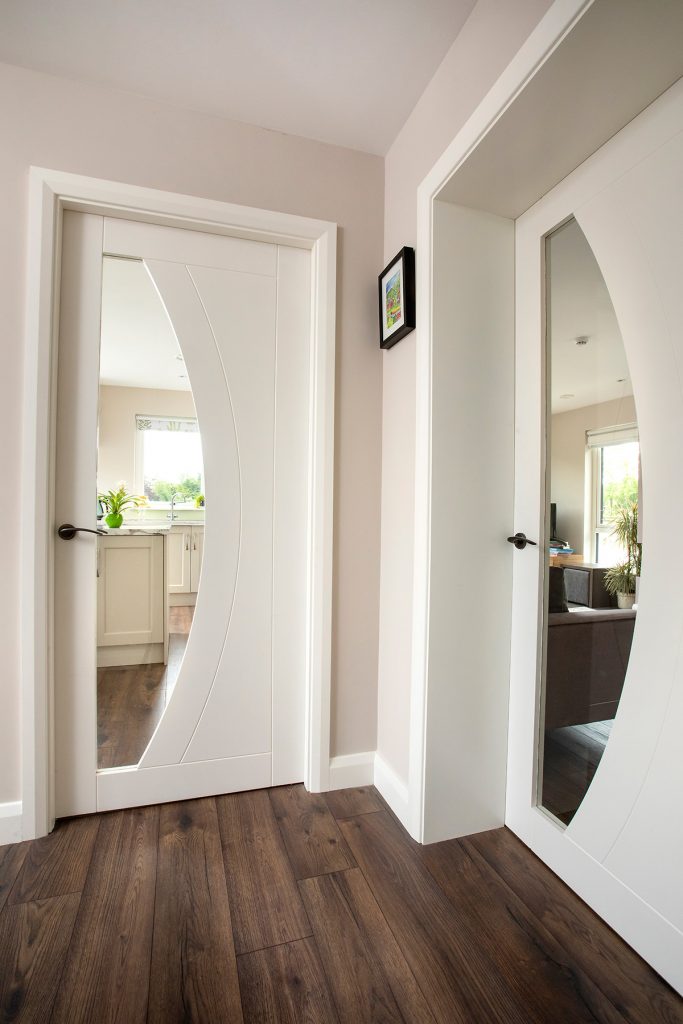 The delivery times were impressive; it took just three weeks from the site delivery of the modules to handover.
The only thing we didn't consider was the need to budget for new furniture. We thought we would be able to bring our stuff from the other house, but it just doesn't match. We had to order new furniture for all of the rooms.
Overall, the process was so much easier than for our previous self-build; subcontracting would have been too much for us. The price certainty was a big selling point too.
We did have to add about €30,000 for groundworks, which included the new road access, kerbing, drains and so forth, which are expensive, plus foundations and also the professional and planning fees. But we managed to get the one contractor to do all of the groundworks for us, which was a real bonus from our point of view as it covered the work of several tradesmen that we didn't have to source separately.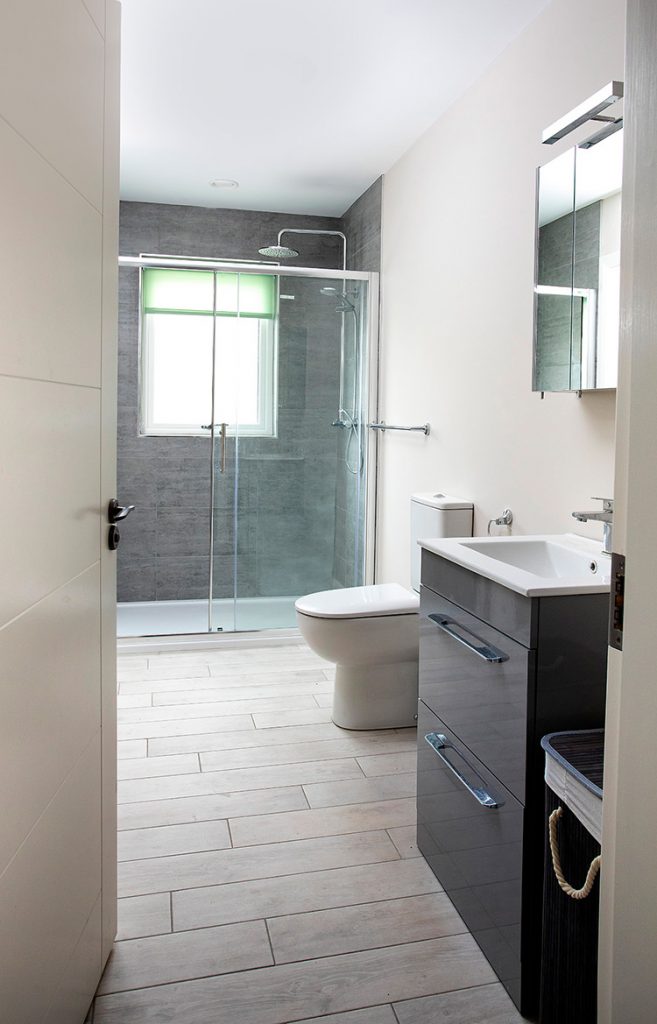 What main piece of advice would you give a budding self-builder?
Go to events like Selfbuild Live – we got so many ideas from all of the stands and learned a lot on the day. There are so many things to consider we hadn't thought about, down to the details of getting insurance. This was the first time we were introduced to air to water heat pumps too. We enjoyed seeing what new ideas were there.
---