Self-builders in ROI often think a contemporary, or otherwise striking, design in the open countryside is unlikely to get planning permission. Yet Niamh Duffy and Gary Jordan's project proves that if you have the right architectural designer, and a clear vision for a design that will enhance the landscape, you have as good a chance as any to get the green light.
How did the house get planning permission so quickly?
Gary: Even though the house is not in keeping with others in the area, the local county council planning officers expressed their overall approval with the design intent. The architectural statement convinced them the house would make a positive contribution to the area. Credit where credit is due, our architect Patrick put together a brilliant submission with 3D drawings, including photo montages, showing how the house would sit within the landscape. All that hard work paid off and there wasn't a single design change from the planners.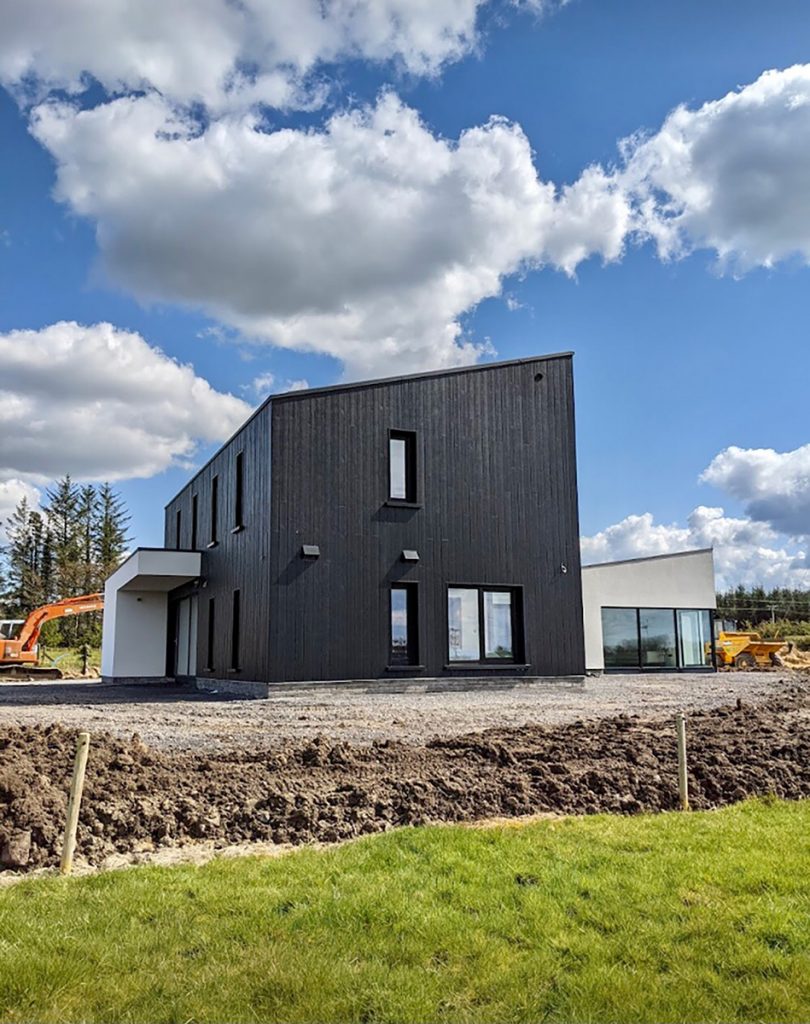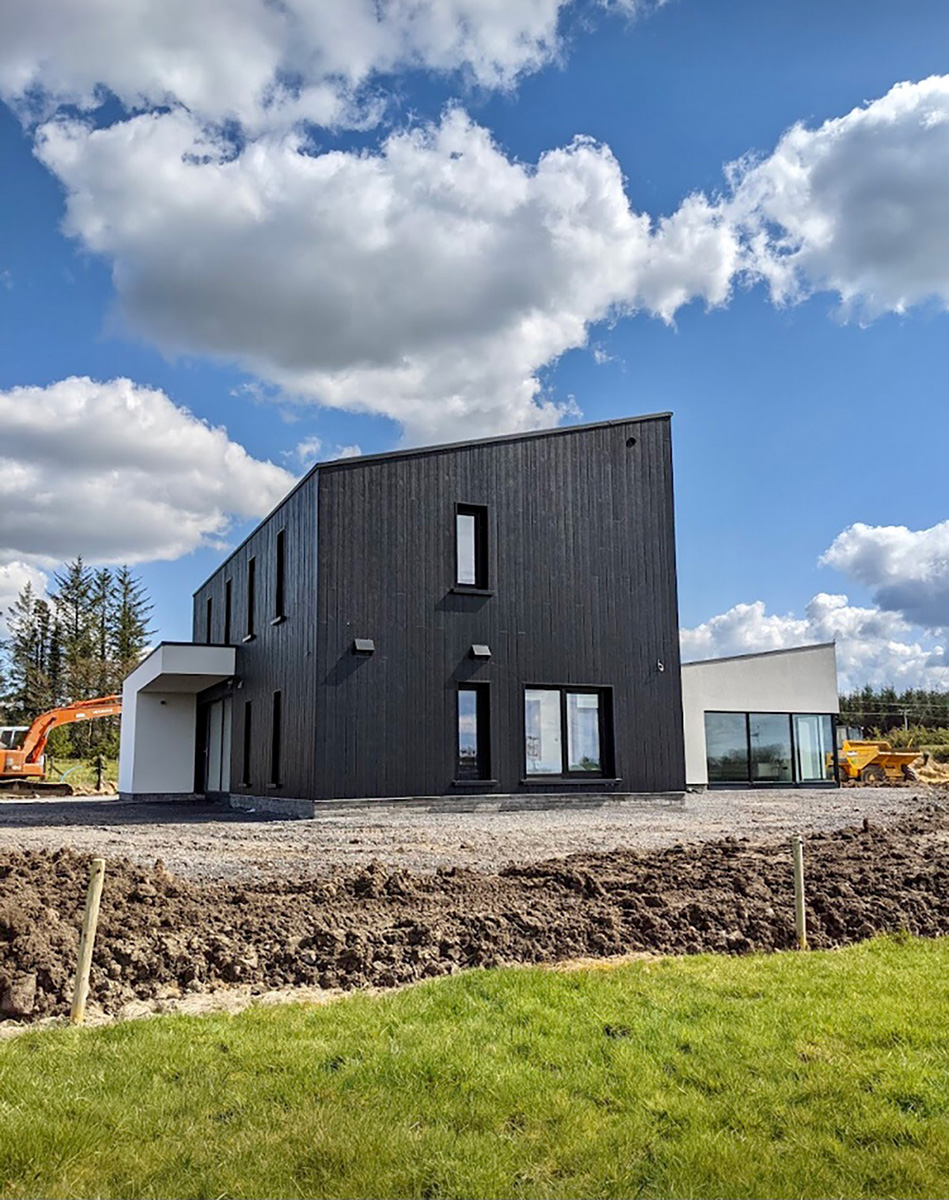 Niamh: It was always our plan to have an architect design our home. We wanted something modern and timeless that would stand the test of time and that was unique to us. We are strong believers that architects come with a wealth of knowledge and experience not only in design, but in planning too. Choosing an architect is definitely an extra investment at the beginning but it's worth every penny when you get the design of your dreams approved by your local county council.
I would recommend spending as much time as you need to research which architect to hire. We started our quest online, checking out websites and social media pages. This was a great starting point which allowed us to narrow our search down to three architects in the western region. We had an initial meeting with each of them and visited previous work they had done. The architect we chose had come from a commercial background, which tends to go with more modern finishes, so we felt like we were on the same wavelength from the get-go.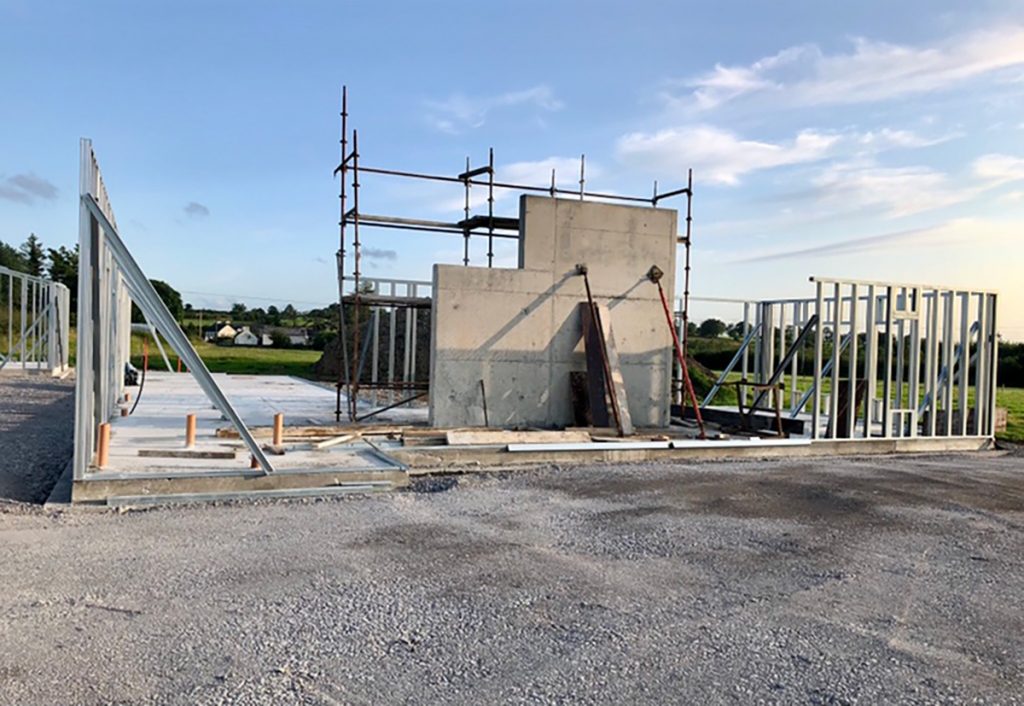 After seeing the concept drawings for the first time, we knew we had made the right choice in terms of our architect selection. He had understood our brief perfectly and brought it to the next level. It was the unique elements that he had added to the design that really did it for us – the fan effect roof in particular on the single storey side, the monopitch roof on the two storey element and the wrap around projecting canopy to the front door really set off the design, both inside and out.
How did the project get started?
Gary: We were very lucky and grateful that we were gifted this site from my dad; it's on the family farm. Niamh and I always had it in our heads to self-build and when the time was right, we just went for it. We first met with our architect on site, and we showed him things we liked, such as the mix of modern renders and cladding. I work in the construction industry and knew I wanted a system build rather than traditional block construction, because that's what I know best.