Sinead Campbell undertook a cottage renovation of her grandparents' house in Donegal, turning it into a modern multicultural home.
In this article, Sinead explains how she undertook her cottage renovation project including:
Details of existing stone cottage and 1970s extension
How she retained the house's character and what upgrades she undertook to make the house contemporary
How she tackled replacing the windows and what she chose
How she overcame challenges to replumb and rewire
How they kept the original shiplap timber ceiling
Upgrading the floor and installing a second hand kitchen
Direct labour DIY self-build: how to tackle it and tips to stay on budget
Timeline and supplier list
How to go down the DIY route on a renovation and what to expect from it
Overview
House size: approx. 100sq
Bedrooms: 2
Heating and hot water: oil combi boiler
Ventilation: natural
---
When you're building or renovating, there are so many decisions to make that pangs of doubt are inevitable.
Sinead was no stranger to that sinking feeling. "My grandad built this house using stone, in situ, in the 1950s," she says. "We gutted it, ripped up the floors and at this point realised it had been built around rock. He had used good quality materials, as it does get very windy up here, but the stone presented its own set of challenges."
"For one, grandad had taken a somewhat sculptural approach to first fix, plumbing around and below the rock. The uneven concrete floors had also been hand poured. The bathroom, part of the 1970s extension, had literally been built into rock."
"The day we brought the digger in to break rock, to redo the floor levels and replumb, I thought 'What have I done?' We tore down internal walls, we excavated. There was no going back from this."
"Seeing the mayhem I panicked a bit, wondering if I had gone too far. But I kept the vision I had in my mind for the renovation, and I had support around me. That kept me going. I think with those two things, you'll always be fine."
Character
"The cottage had been derelict for two years and consisted of a traditional layout including small family sitting room with open fire," says Sinead. "I wanted to keep that country cottage feel and to do that I took a lot of inspiration from online mood boards, travel, social media and anywhere I could find tips on how to get the look."
"I did a lot of research online in general, for both inspiration and to get information about specific aspects. My fiancé is Indian and we also wanted to weave in some of that Indian style and influence into the mix. That's where the artisan materials, and the curtains and blinds, all come from."
"My fiancé and I took on the renovation as a project. Our aim was to renovate, but not take away from what it was. It's a lot harder than it sounds," she adds.
"A big part of it was getting the windows right. I felt it was key to retaining the cottage feel. The windows had actually originally been sash, so it was important to us to go back to the original design."
"After careful consideration, we went with a sash effect triple glazed uPVC model. Timber windows would have required too much upkeep and would have been tricky with triple glazing. The uPVC version really looks the part – finding the right colour was the next challenge and we chose a cream finish. We're chuffed with it. We got a local company here to do them for us."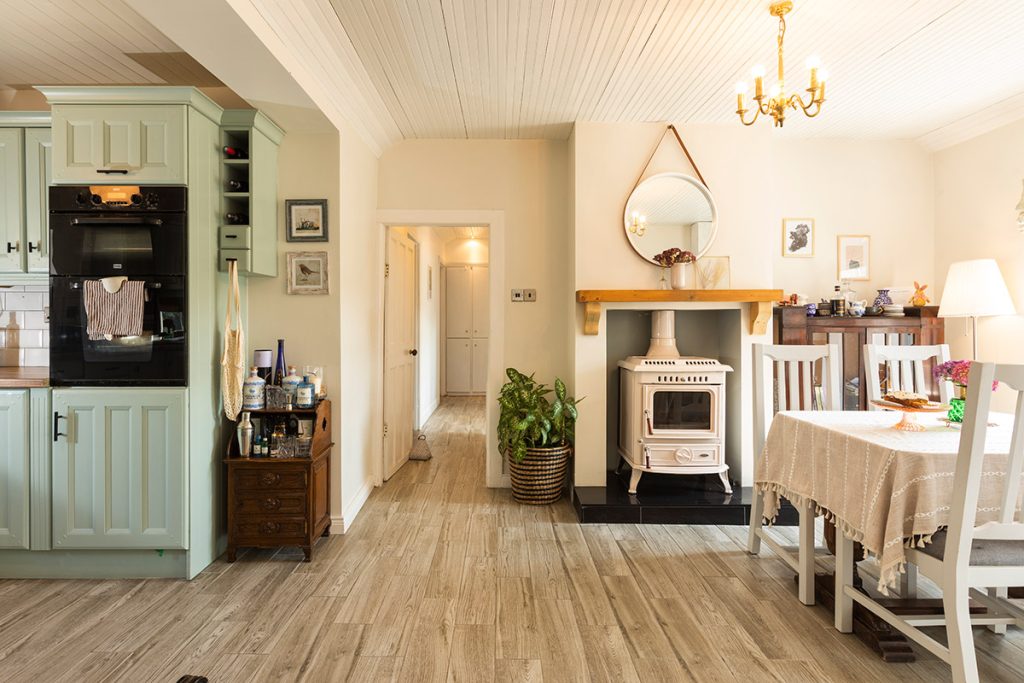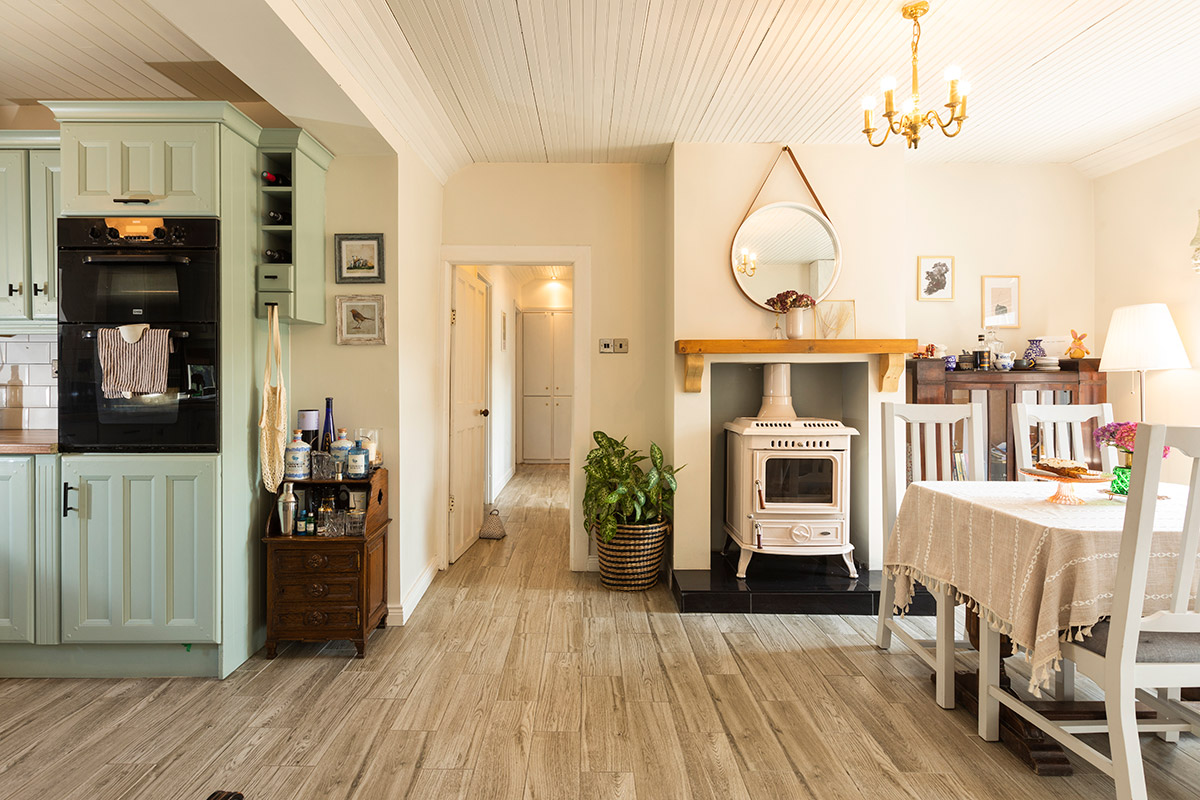 "In my head, I knew what rooms I had to work with and drew up a plan for each of them. A big commitment was the decision to keep the original shiplap wooden ceilings."
"They were painstakingly taken down and put back. That effort paid off, giving an authentic feel to the place. We kept some furnishings from my grandparents' house and added our own unique pieces. Other vintage items we collected from the places we lived in and from our travels."
---
Donegal Cottage Renovation T
imeline
Jan 2020
Project start

Mar 2020
Lockdown

May 2020
Build start

Nov 2020
Moved in
"We also had to do things like waterproof the bathrooms and fit them out. In addition to replacing all of the windows we added patio doors to make the most of the space outside. We also put in new floors throughout and insulated from the inside by drylining the walls."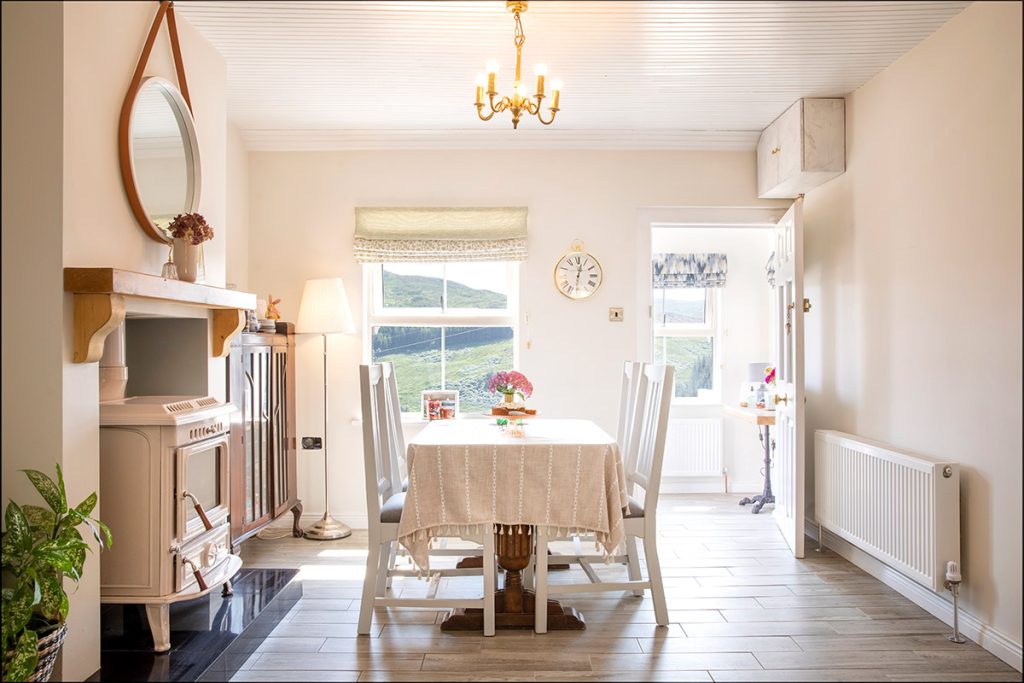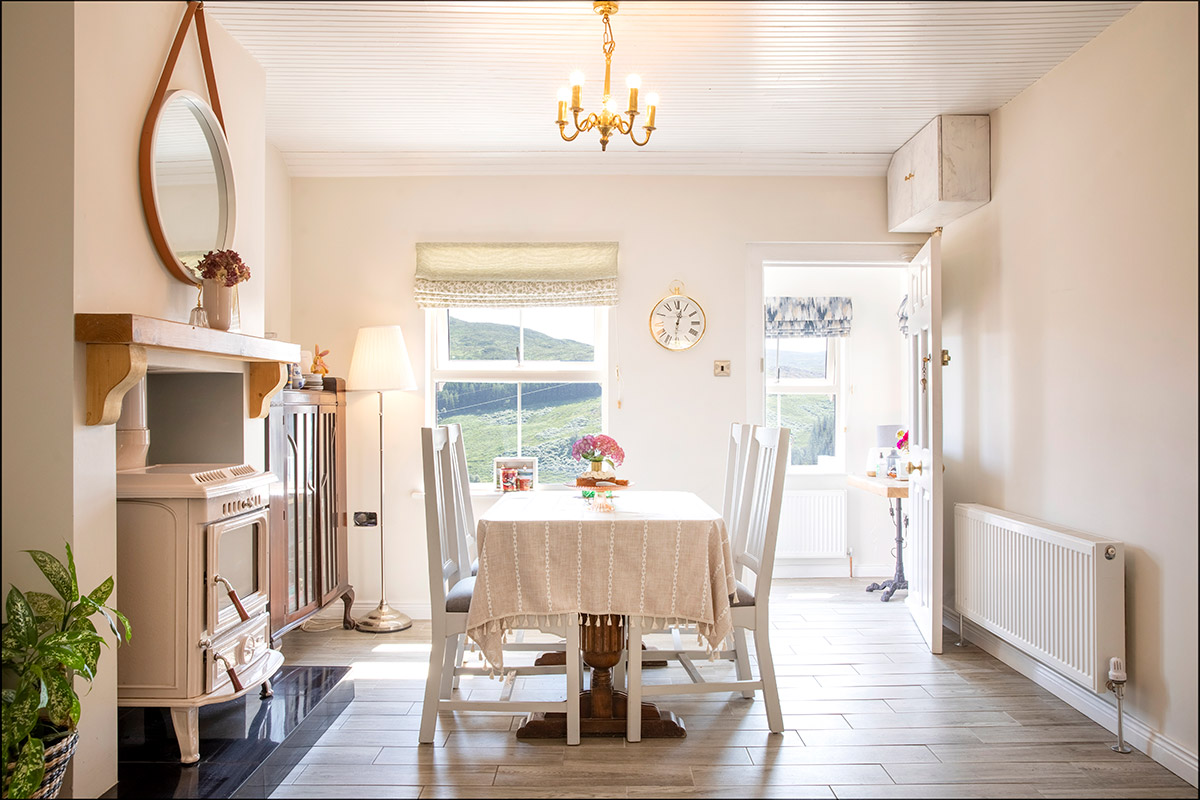 "It was the floors that needed upgrading, not the roof, so that was a bonus. The flat roof on the extension had recently been mended and the main roof had been replaced not long ago."
"Thankfully, the septic tank had been upgraded five years previous. We also have a private well so no issues with connecting to the mains," adds Sinead. But the fascia and soffit needed replacing, which Sinead did with uPVC black guttering.
"After all of that construction work, to keep the budget on track we got a second hand kitchen – apart from the appliances which are new. We got the units on a buy and sell website, 26 of them out of a house. They were painted and new handles applied, with the electrician adding lights to the cabinets. We're delighted with it."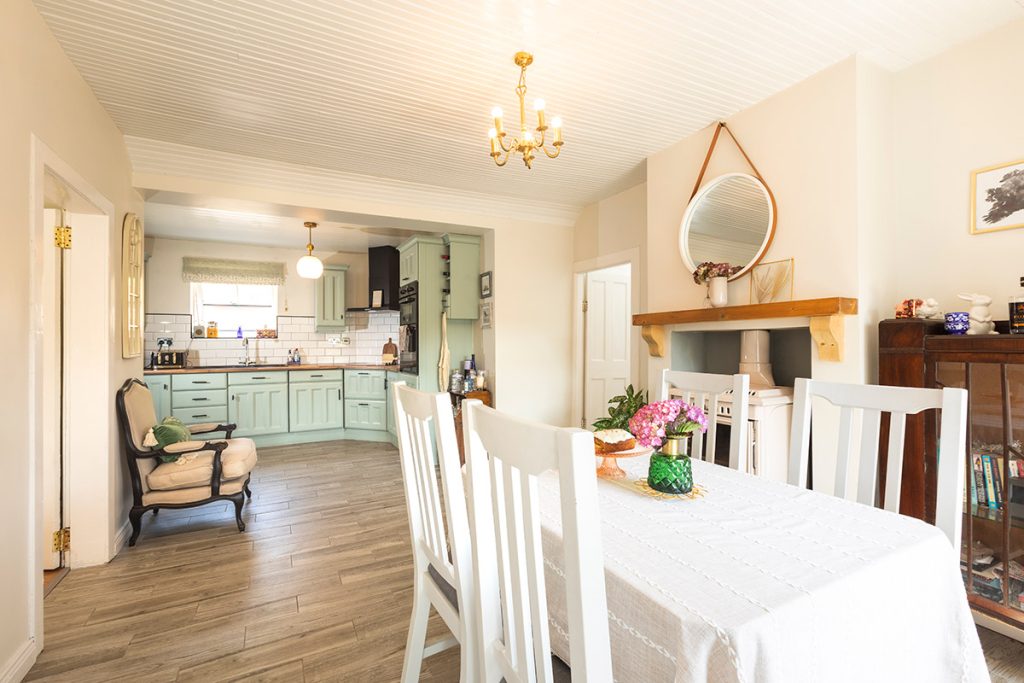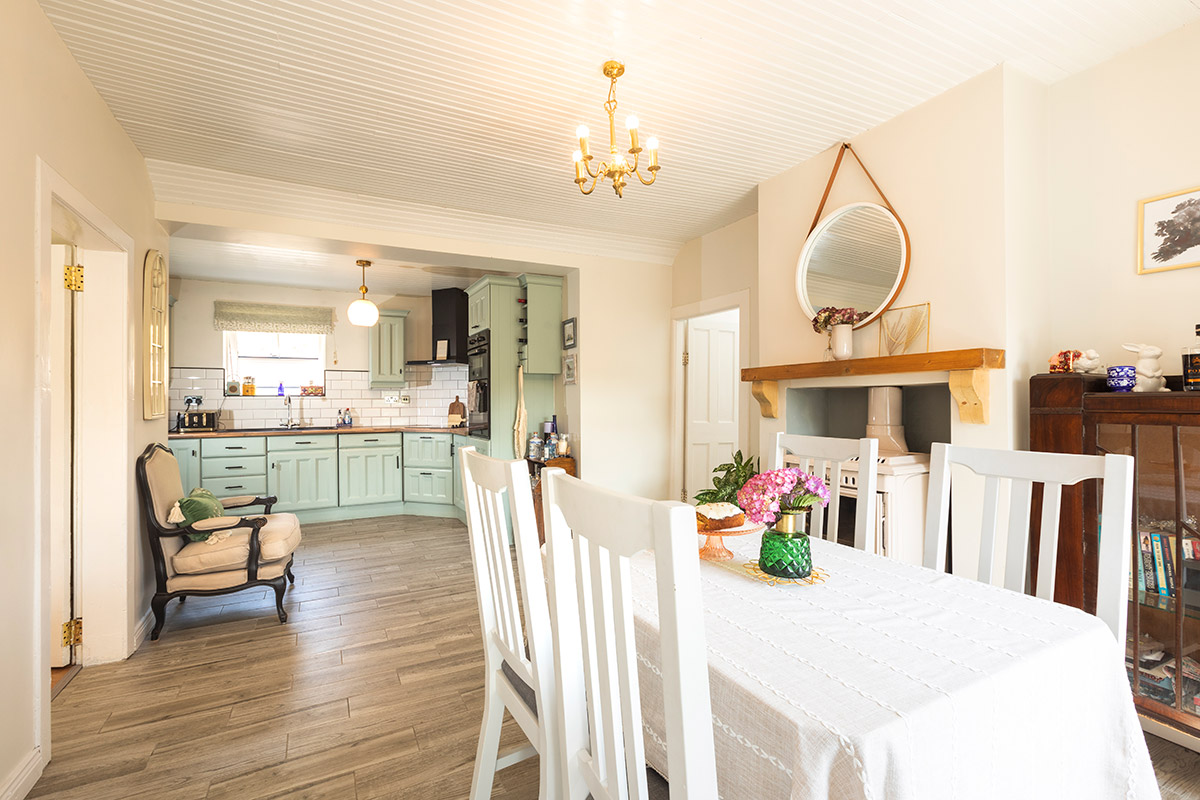 Lockdown build
"I pulled the first sheet of wallpaper off the walls in January 2020 and by March Covid had hit. Our local suppliers started having issues with stock; we were also confronted with the logistics of building during lockdown," says Sinead.
To add to the pressure, Sinead started working in a Covid ward. "My dad helped project manage and he was there on a daily basis, to help out where he could and I was mostly there to guide the project," she says.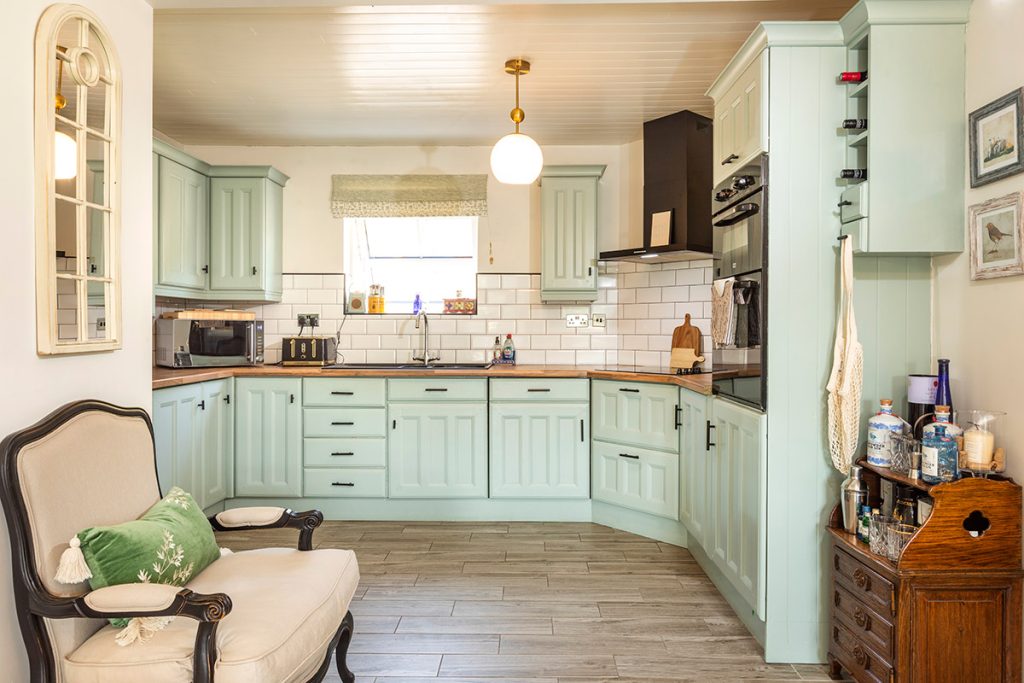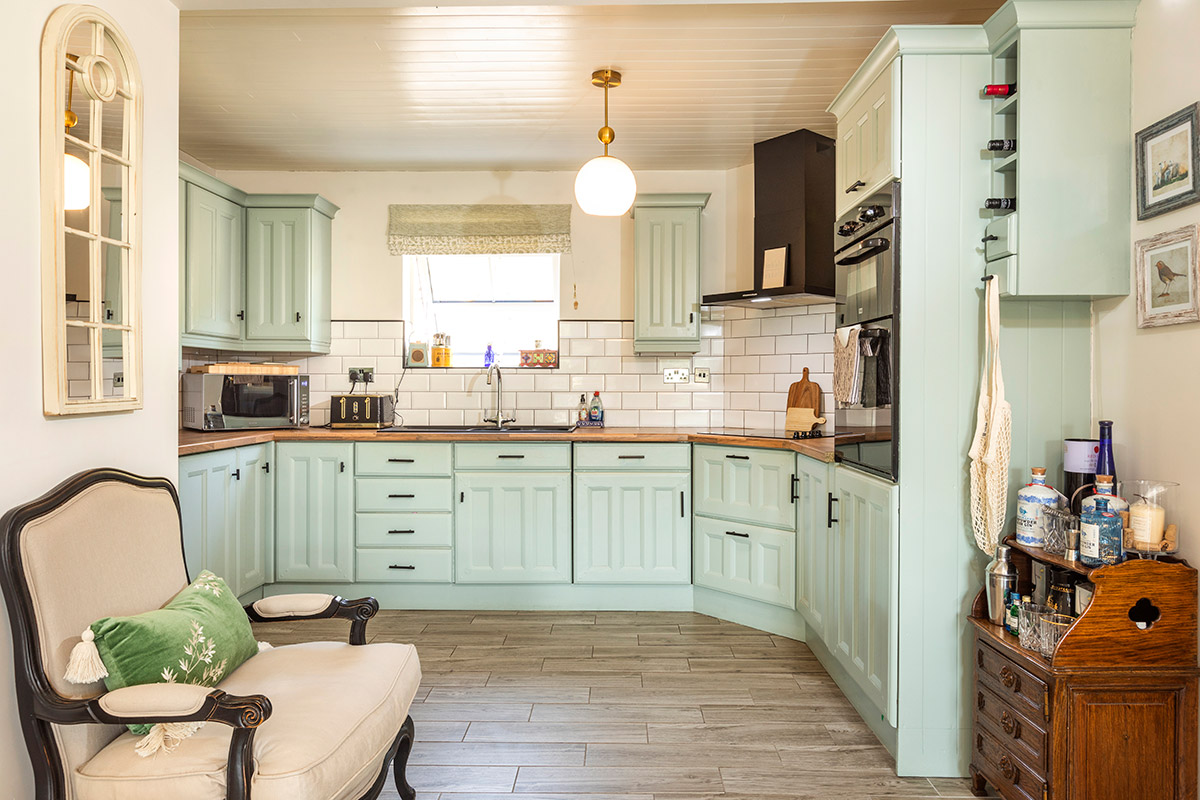 "Because of the temporary Covid restrictions on the construction sector, we only had one person on site at any one time. We got local trades and family in which meant we could manage the staggered hours. My dad managed the day to day, including stock deliveries."
"It was still tough getting people to come at times so my dad helped us out a lot. When things started looking up, we hired a local builder who was there every day from May until the day we moved in November. He did both the renovation and new build work alongside my partner. He added RSJ steel supports, knocked walls, all of the big build elements," she says.
"Between Brexit and the pandemic, getting things into the country was difficult. So in May we steered to the option of buying everything locally. It limits choice but there was a good feeling from it too."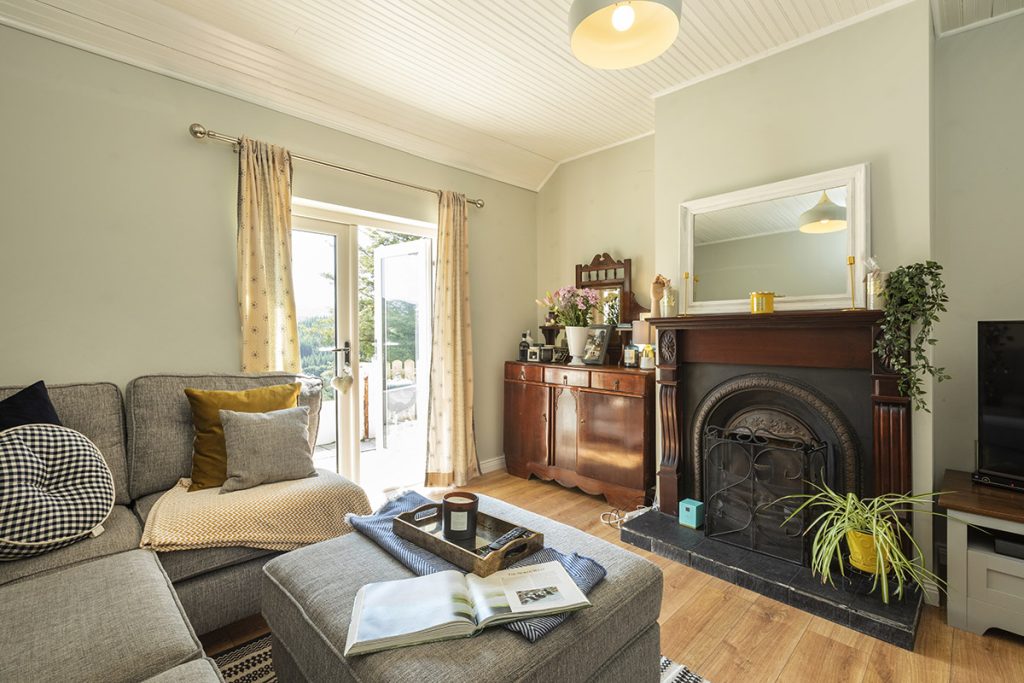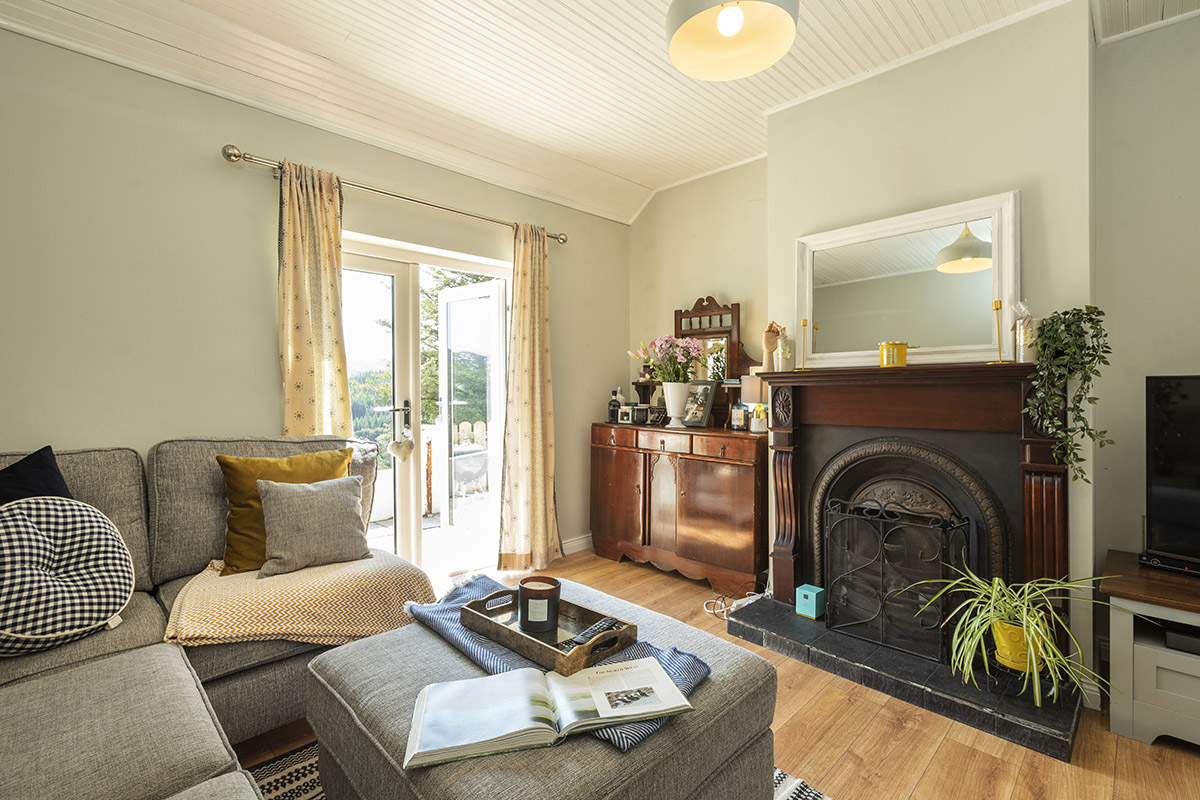 "We had to preorder quite a bit. We would plan each week as we could afford it. We would get the bigger ticket items, as it tied in with our budget. We needed quite a bit of storage space to accommodate this, and were lucky to get access to a shed."
"Cash flow was the hardest part of managing the project, with trades to pay. You have to be very organised," says Sinead. "By far the best part of renovating the house was that it was a very effective distraction from work. I threw myself in the project and it really was all consuming."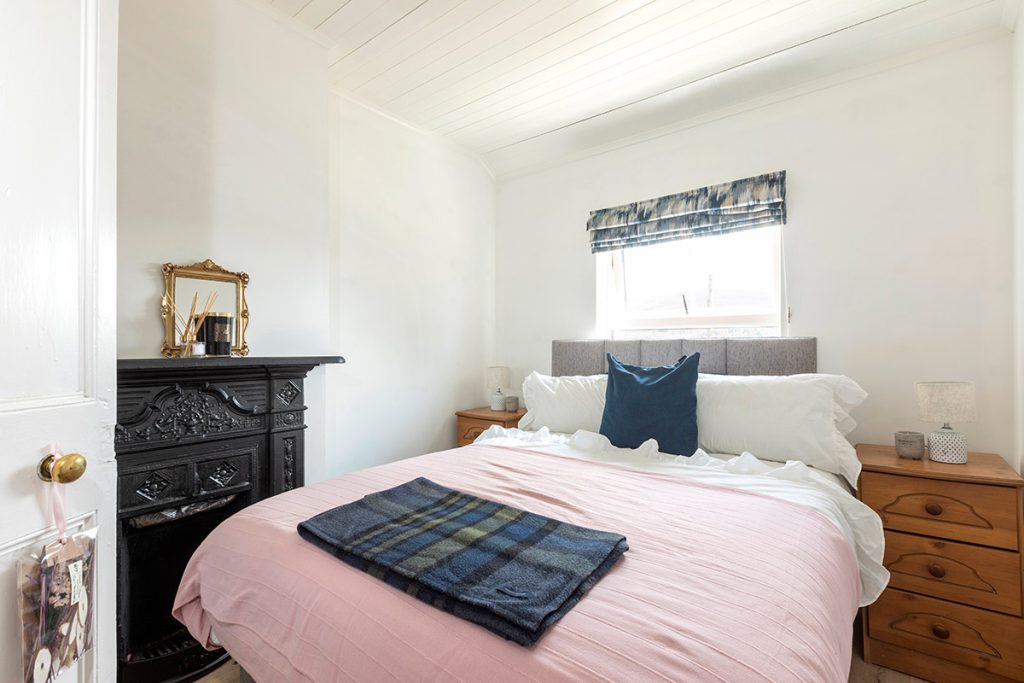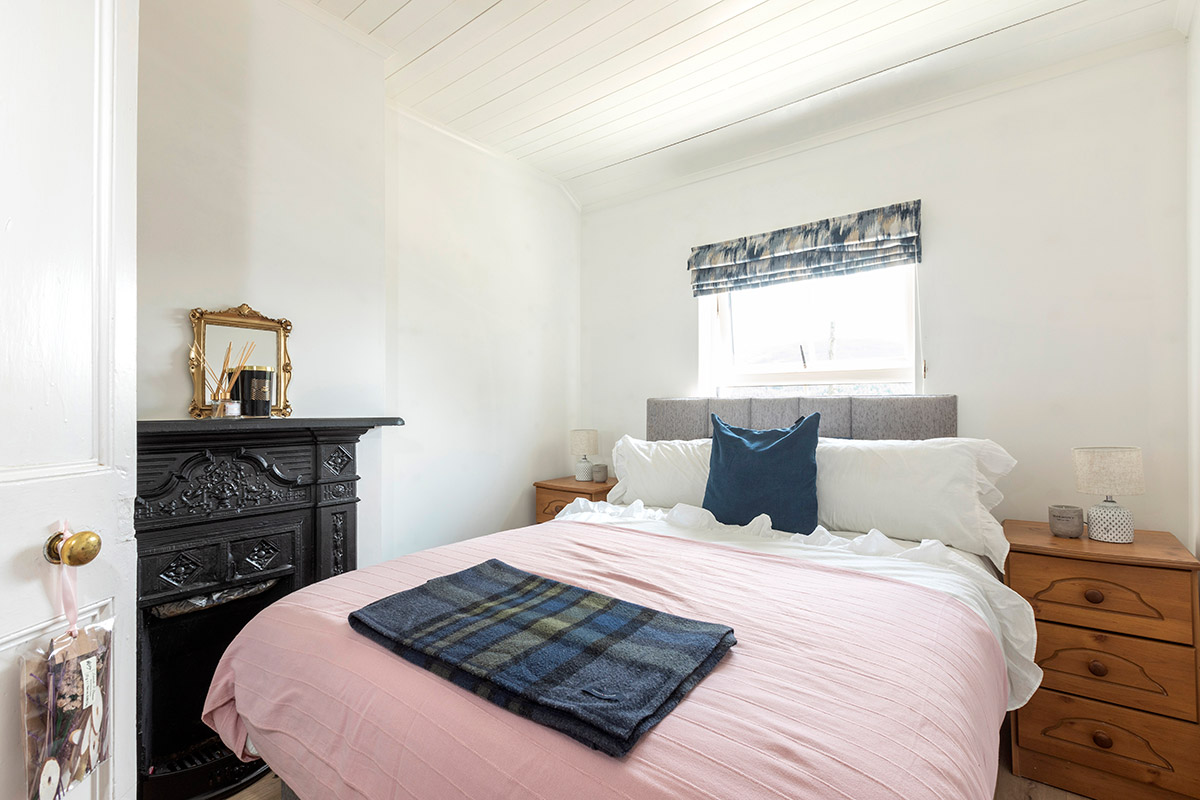 "I would chase up suppliers to check stock, make orders. I was relentless – I would stay on the phone for as long as it took. I was very lucky my dad was only five minutes away, and that he could be there to facilitate the trades and help out if anything was missing. Being surrounded by a good team really helped."
There was also a total replumb for heating and hot water. "The boiler was inside the house, and we brought it outside into a shed we built. The hot press was in one of the bedrooms – we took that out and the new hot water tank is next to the boiler," says Sinead.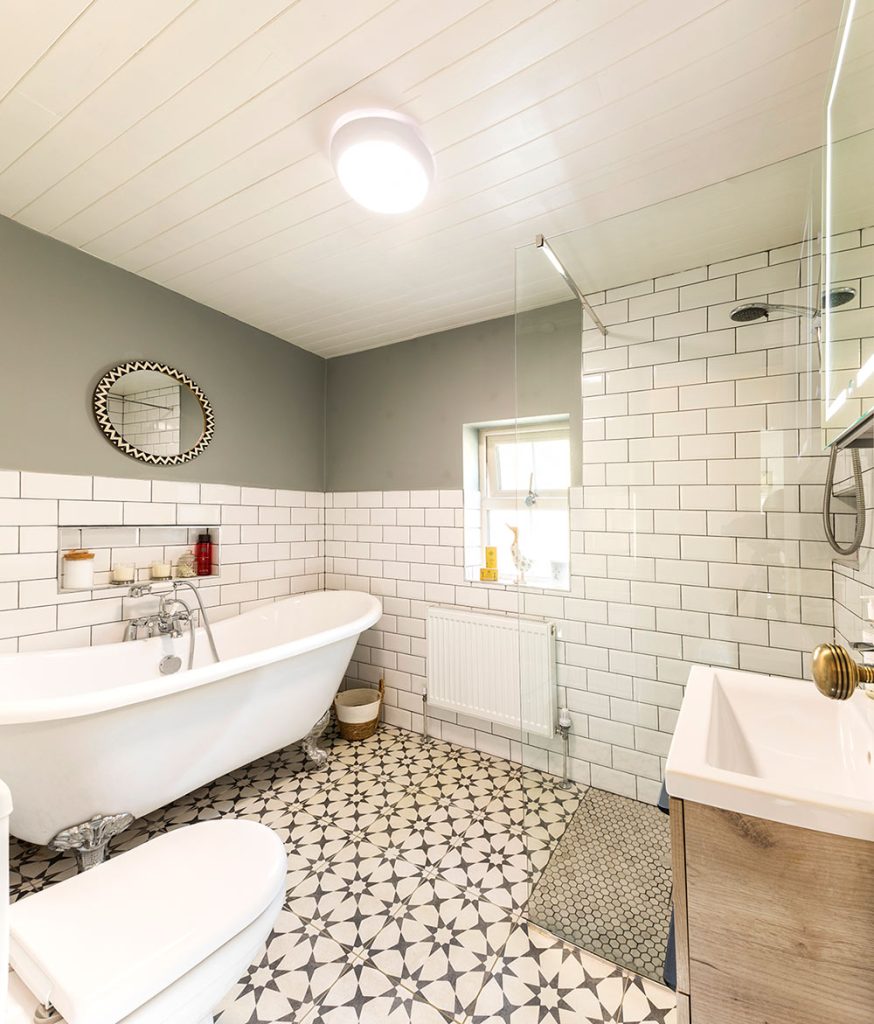 "We needed extra storage, as the house isn't that big, so that shed serves a dual purpose. It's just behind the utility room opposite the patio at the back."
"Along with the original open fireplace, we put in a stove and chose oil central heating for the boiler. We weren't eligible for a heat pump grant as the house wasn't brought up to high enough an insulation standard. Oil is quite inefficient, on the lower end of the scale, and that's why we have a combi boiler to bring the efficiency up."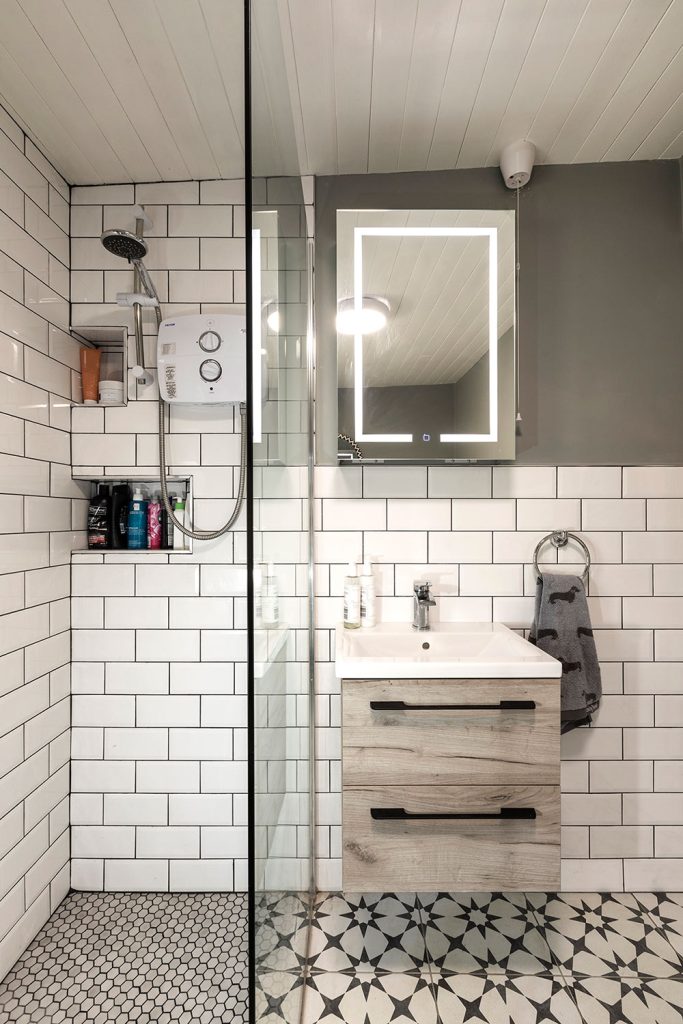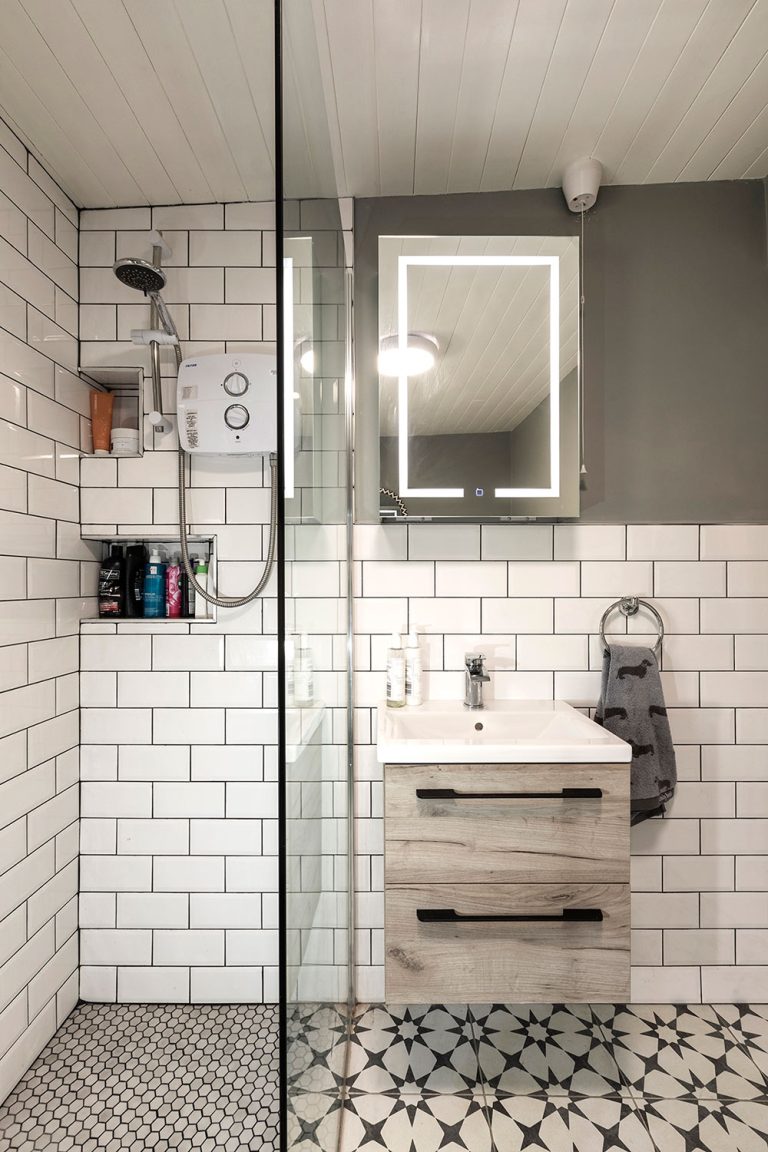 Looking back, Sinead couldn't be happier with the project. "At the very start, before Covid, we thought we would renovate to a simple basic standard but our love for the cottage brought us to finish it with our hearts," she says. "Long term or short term, we weren't sure. But the cottage really grew on us and it's our home now."
"It's funny because I always thought I'd build my own home, but this was actually the project that was meant to be. We are loving every minute here, and actually plan to extend."
Follow Sinead's project on Instagram
@littlehouseonthepriarie
---
Q&A with Sinead
Favourite features?
The windows and looking out at the view through them. We made them bigger than they originally had been for extra light.
Would you do it again?
I'm a glutton for punishment, so yes, I would do with again. It was so much fun.
What was the biggest splurge?
Plumbing and heating. But we had decided to invest in that from the beginning.
What would you change?
Because of the water pressure, we went with an electric shower but would have liked a waterfall shower instead.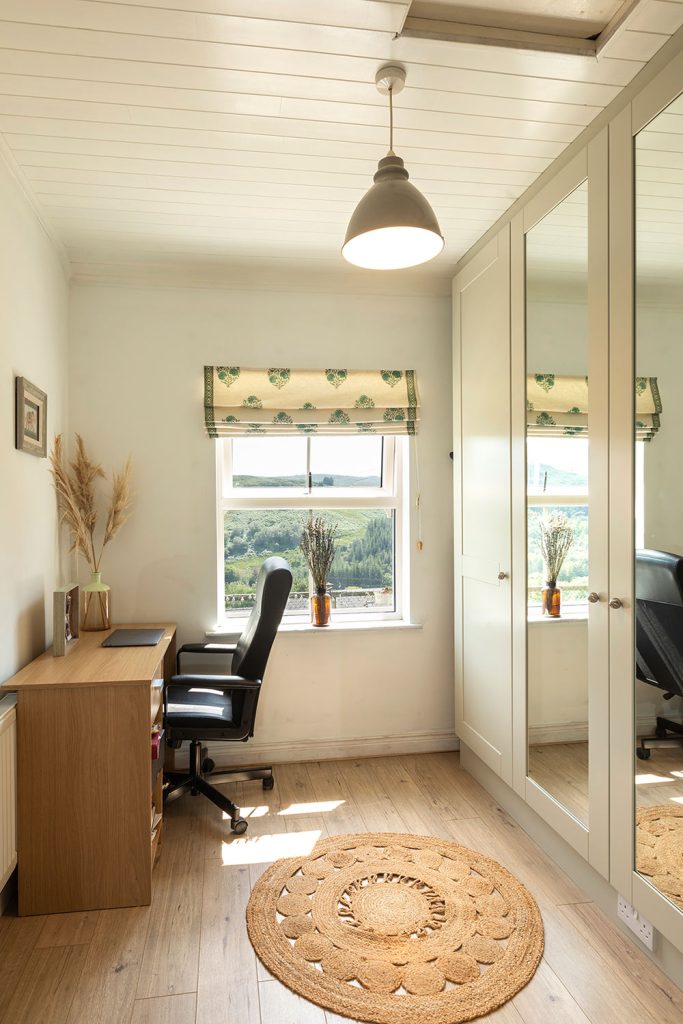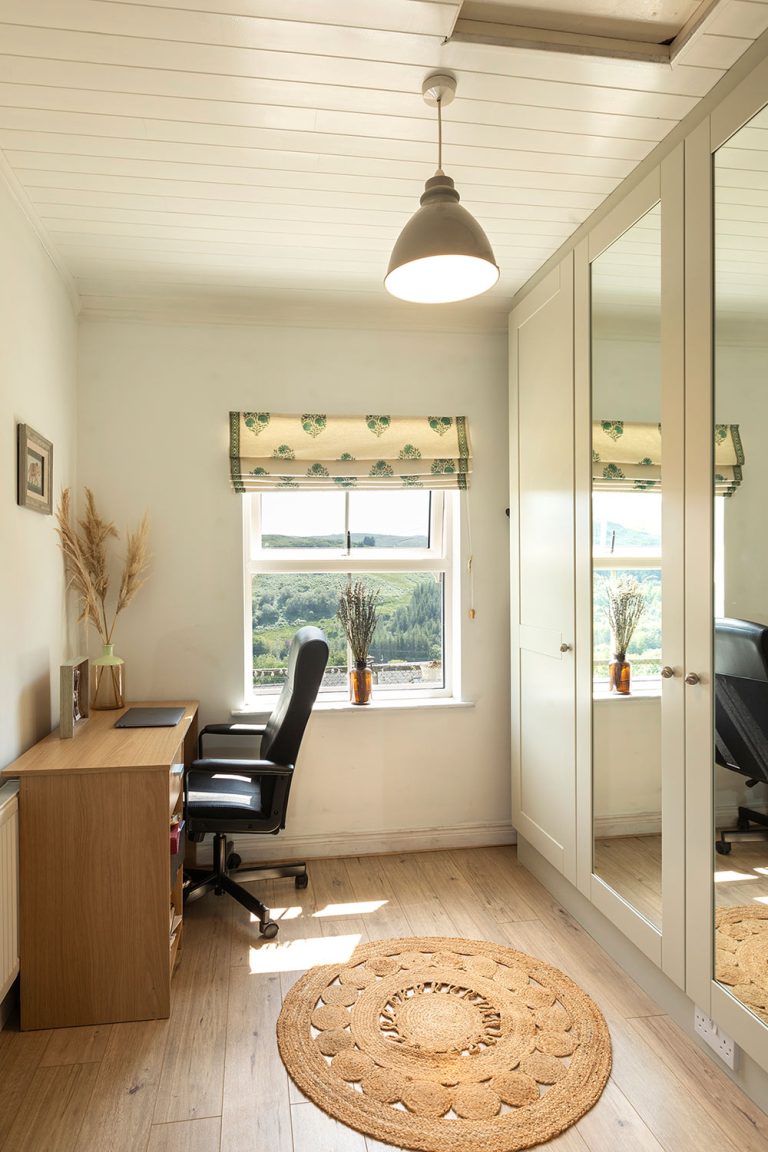 ---
Top tips
Be prepared. Keep a journal, folders, a schedule of when materials are coming. Get professionals to help where needed – for example if measurements are off, delay labour. Being prepared got me through it. And having a fiancé who's very organised, and a father who was there every day keeping an eye on things.
DIY. Yes, you can do it. I'm a nurse with no DIY experience, and the reality is, you can do a lot. It's a great feeling to look back on what you've accomplished.
Communicate clearly with trades. We had a deadline to work to and that was our goal. We had clear tasks to get there, and that made it easier to get everyone on board.
---
Suppliers
Windows
G Kilpatrick Windows & Conservatories, gkilpatrick.ie
Stove
Donegal Plumbing and Heating, irishstoves.ie
Bathrooms Tiles
Kstyle Donegal,
k-style-ltd.business.site
Hardware
Irwin Hardware, georgeirwin.ie
Furniture
Patterson Furnishings, pattersonskitchens.ie
Kitchen
DoneDeal, donedeal.ie
Photography
Paul Linsday Photography, paullindsayphoto.co.uk