Keith Scully
Grant Engineering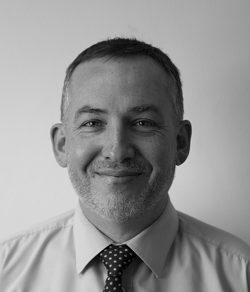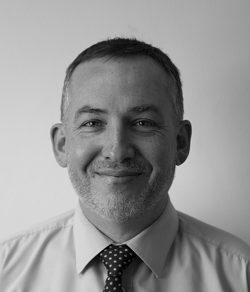 Keith Scully
Grant Engineering
Company Profile: Grant design and manufacture a range of highly efficient, innovative heating technologies including Grant Vortex condensing oil boilers, Grant Aerona3 R32 air to water, air source heat pumps, Grant Solar Thermal panels and Grant high-performance hot water cylinders. The company also offers homeowners a diverse range of heat emitters including the Grant Ufex underfloor heating system and Grant Afnia aluminium radiators. In addition to providing cost-effective heating solutions which can help reduce carbon emissions and long term heating costs, Grant also offers a free of charge bespoke home heating design service which can help achieve compliance on all heating requirements for new build homes.
Seminar Title: 20 Common Questions for Heating New Builds
Seminar Description: Grant's presentation outlines 20 common questions asked by homeowners about heating their new build home. Keith outlines what innovative heating technologies from Grant are best suited to new builds, the key features of these technologies, and what makes Grant the number one choice for home heating.
Within the presentation, Keith discusses main heat sources including the Aerona3 R32 air to water air source heat pump and the biofuel compatible Grant Vortex condensing oil boiler. Viewers can also learn about supporting technologies including Grant's high-performance hot water cylinders, which feature both integrated and pre-plumbed models. Modern heat emitters are also featured including the Grant Ufex underfloor heating system and the Grant Afnia aluminium radiator range, along with smart heating controls.
Speaker Profile: With over 24 years of experience in the heating and plumbing trade, working in both the domestic and industrial sectors, Keith plays a key role in Grant's technical sale and product commissioning. He is also responsible for installer and merchant product training and developing training courses on new products. Keith also develops CPD training for architects, engineers and energy assessors. Keith has designed many online training courses for the Grant eLearning Academy which launched earlier this year.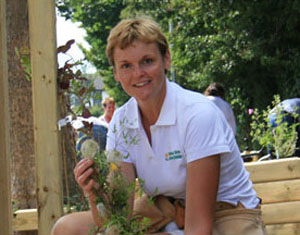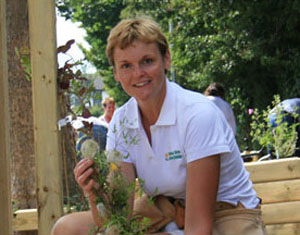 Tobermore
Vanessa Drew
Company Profile: Tobermore craft hard landscaping products of the highest quality with various styles, finishes, sizes and colours available, ensuring there is a product to suit your home, your taste and, of course, your budget.
Seminar Title: Hard and Soft Landscaping - Getting the Balance Right
Seminar Description: When designing an outdoor space, it is essential to get the balance right between hard and soft landscaping. This ensures that your garden combines practicality with year-round colour and interest. Hard landscaping includes paving, walling and steps while soft landscaping encompasses grass, trees and shrubs. This seminar will provide advice about making your garden attractive whilst ensuring it is easy to maintain.
Speaker Profile: Vanessa Drew has been designing gardens for nearly 20 years and has been working with Tobermore for almost 15 of those. A keen gardener – work is her hobby! Vanessa grows her own fruit and vegetables and keeps chickens, goats and bees. She is an advocate of self-sufficiency and holds courses to teach others to do the same in addition to other topics such as gardening, maintenance and beekeeping. Vanessa also has her own farm shop selling goats milk, eggs, jams and preserves.
John Corless
Building Consultant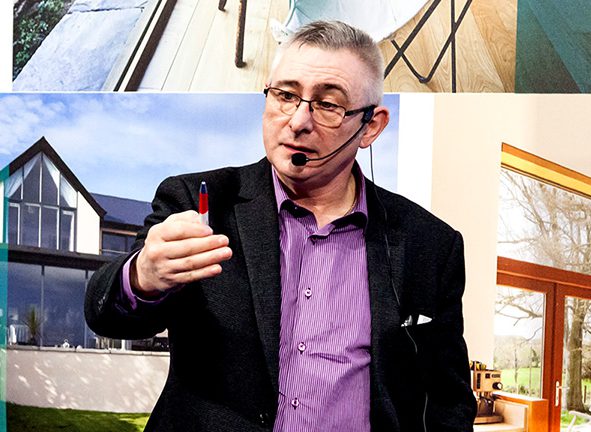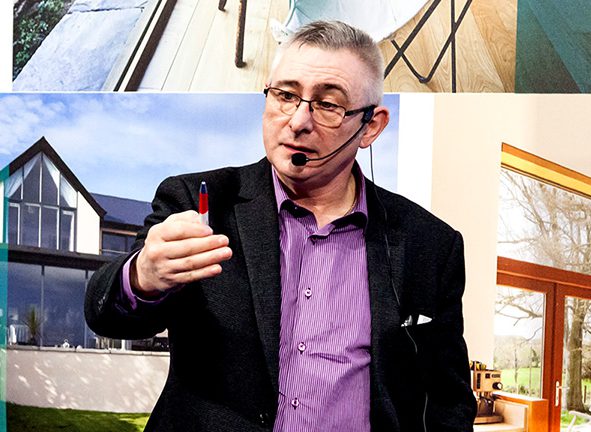 John Corless
Building Consultant
Independent advice from John Corless – the leading expert in building practices in Ireland. A show regular for over 15 years John knows house plans inside and out. Take a seat and learn the do's and don't and see what can be achieved in your home!
Gerry Sheridan
GMS Insulations Ltd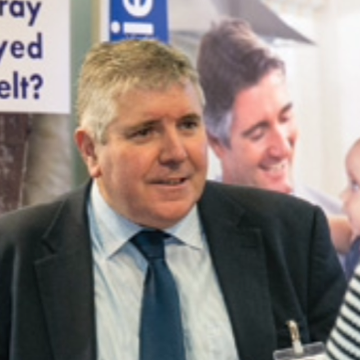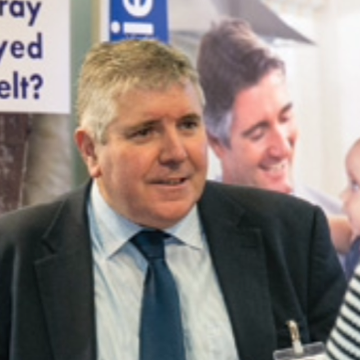 Gerry Sheridan
GMS Insulations Ltd
Company Profile: Importers and distributors of Icynene Spray Foam to Ireland & The UK
Seminar Title: Icynene Spray Foam Insulation for an energy efficient home
Seminar Description: An introduction to Spray Foam insulation for residential homes for thermal, acoustic and air tightness properties.
Speaker Profile: Gerry Sheridan is the MD of GMS Insulations who are distributors of The Icynene Spray Foam Insulation System since 2004, previously he was a director at timber frame manufacturer Century Homes.