Enda Kenny
@passive_selfbuild_mayo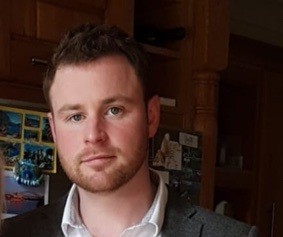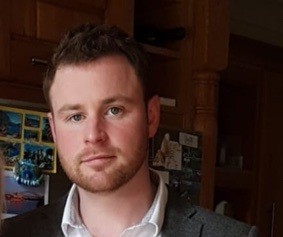 Enda Kenny
@passive_selfbuild_mayo
Enda Kenny from Instagram handle @passive_selfbuild_mayo talks about his experience of building in the current market whilst sharing all his top tips and things he has learnt along the way.
Ita O'Brien
SONAS Bathrooms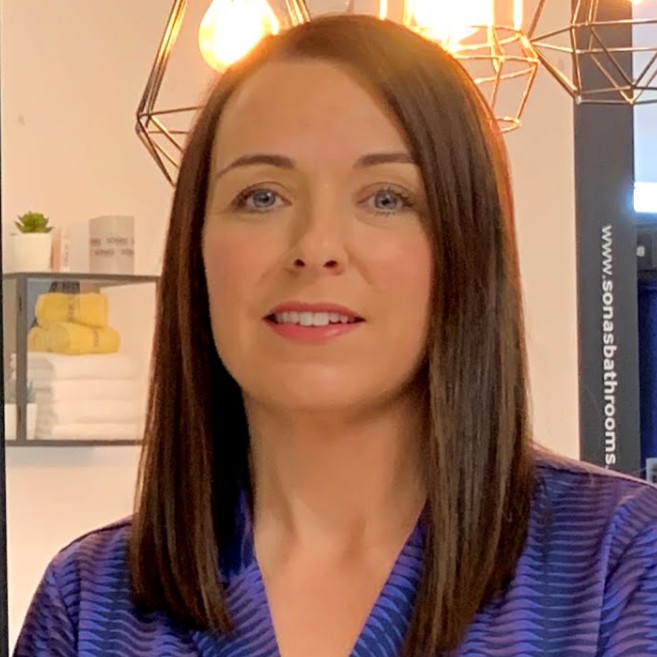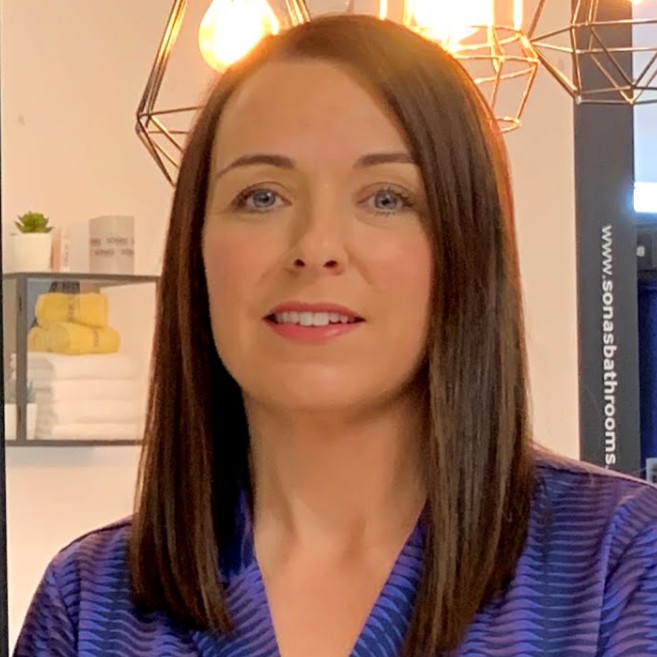 Ita O'Brien
SONAS Bathrooms
Company Profile: As Ireland's leading Manufacturer & Supplier of bathroom products, at SONAS Bathrooms our purpose is to help create perfect bathroom solutions for everyone.
Seminar Title: Planning Your Bathroom
Seminar Description: Get advice from Ita O'Brien, Product Buyer and Richard Sloan, Managing Director of SONAS Bathrooms
Speaker Profile:
Hugh Harkin
North West Aluminium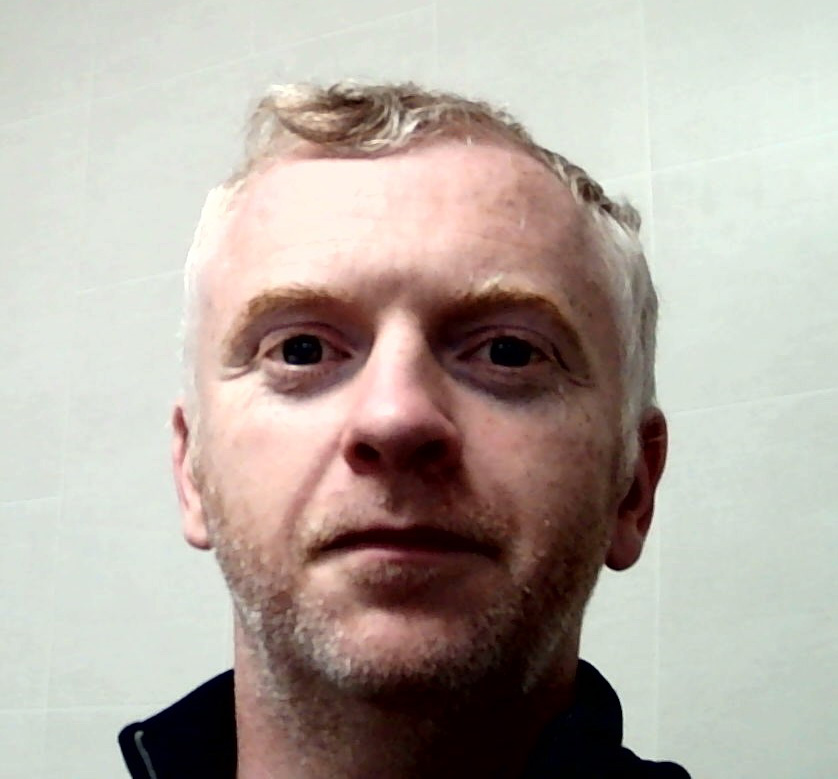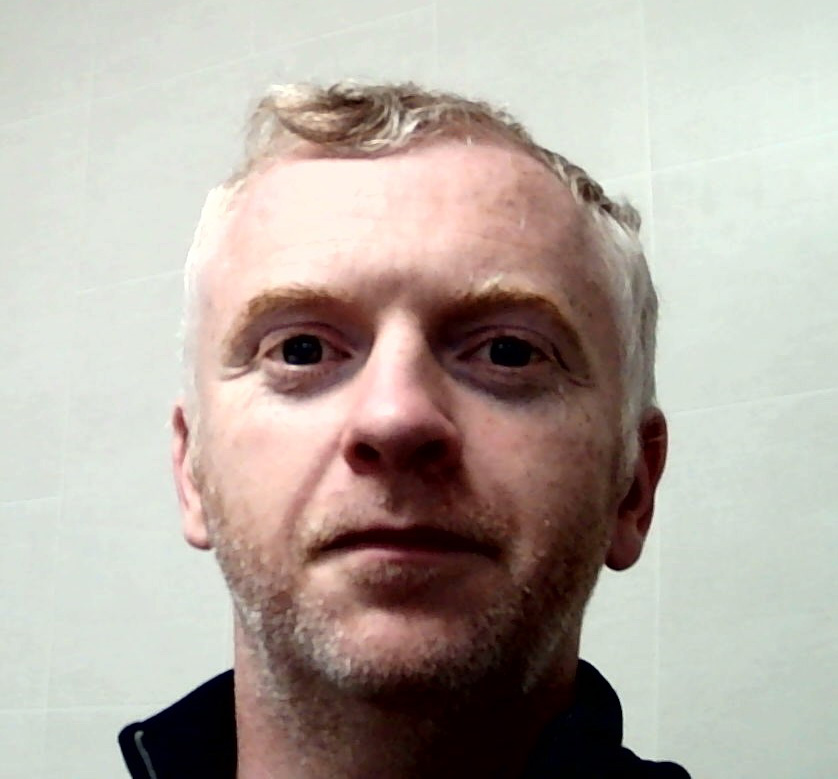 Hugh Harkin
North West Aluminium
Company Profile: NWA are a leading manufacturer and supplier of Roofing Accessories along with their GutterClad range offering Aluminium Gutters, Downpipes, cappings and cills.
Seminar Title:Aluminium Roofing and Rainwater goods
Seminar Description:Aluminium Roofing and Rainwater goods - how can we add value to your project? Long lasting, environmentally friendly, aesthetically pleasing appearance among others.
Speaker Profile: Hugh has been Technical Manager with the company for 5 years. Prior to his time in the company Hugh was a Structural Engineer. Hugh was once voted the Sexiest Accent in Ireland!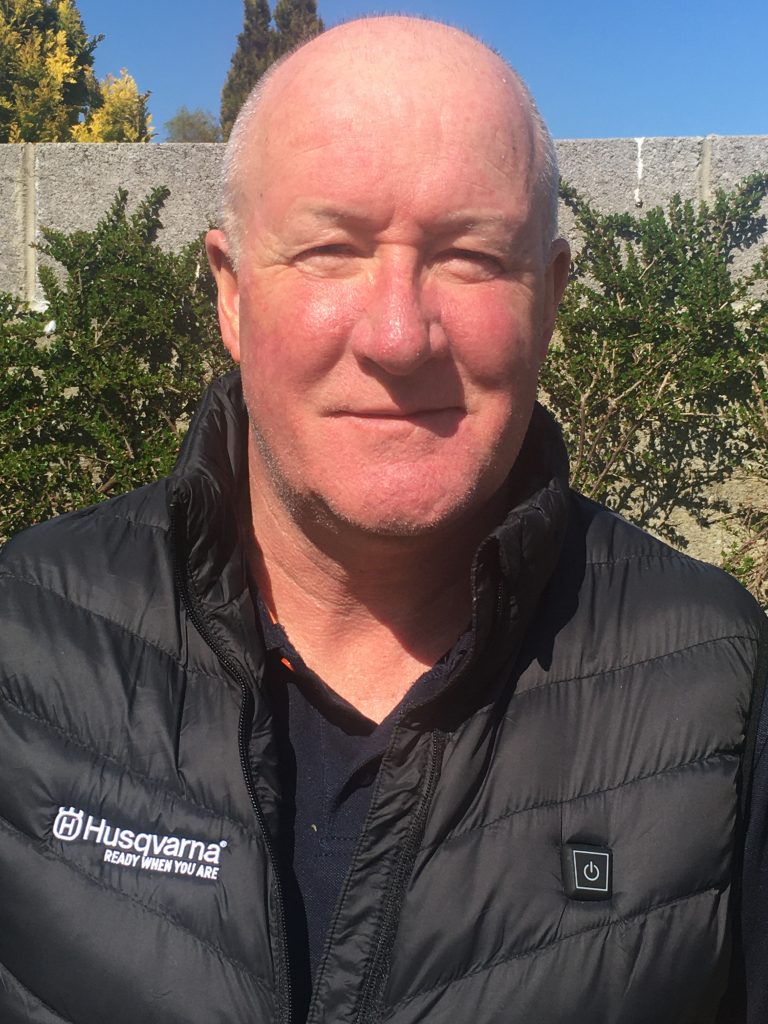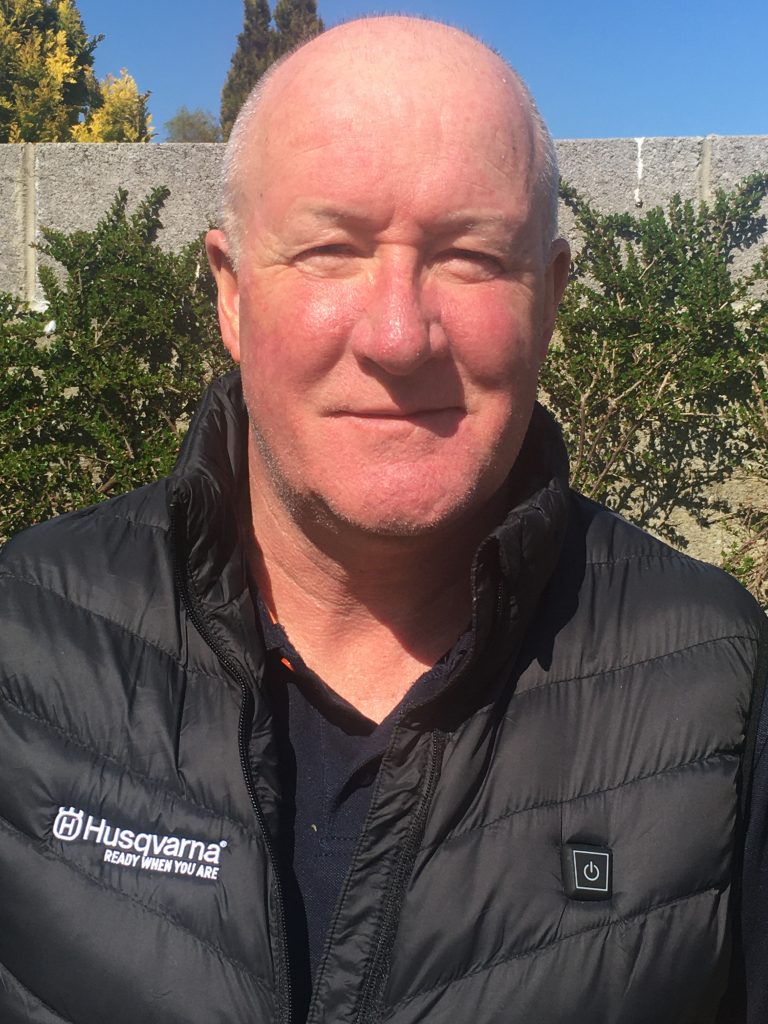 Andy Walsh
Husqvarna
Company Profile: Husqvarna is a brand within the Husqvarna Group. Since 1689, Husqvarna has manufactured high performing products and delivered industry-changing innovations such as anti-vibration and automatic chain brake on chainsaws, as well as robotic mowers. Today, Husqvarna offers a broad range of high performing outdoor power products for parks, forest and garden, and represents technological leadership in the key areas; chainsaws, trimmers, ride-on mowers and robotic mowers. Husqvarna products are sold in more than 100 countries, mainly through servicing dealers.
Seminar Title: Battery Powered Forestry & Gardening Products
Seminar Description: Through innovative battery powered products Husqvarna is thinking of ways to improve not only how people look after their garden, but also the environment.
Speaker Profile: Andy Walsh is the Aftersales Manager for Husqvarna Ireland. With over 40 years experience in the forest and garden business.
Richard Sloan
SONAS Bathrooms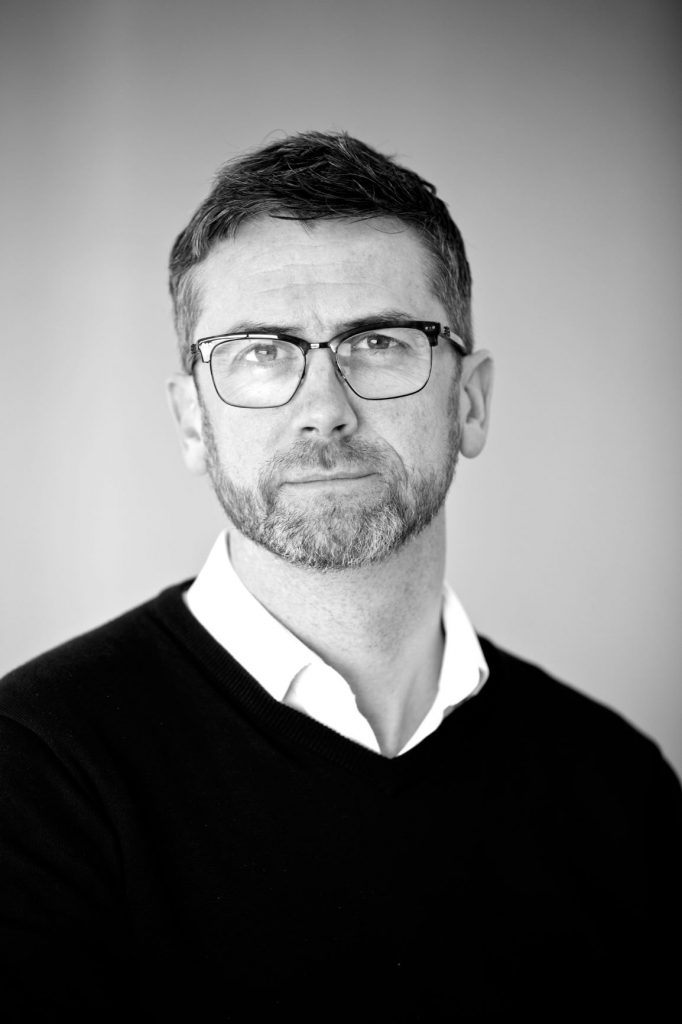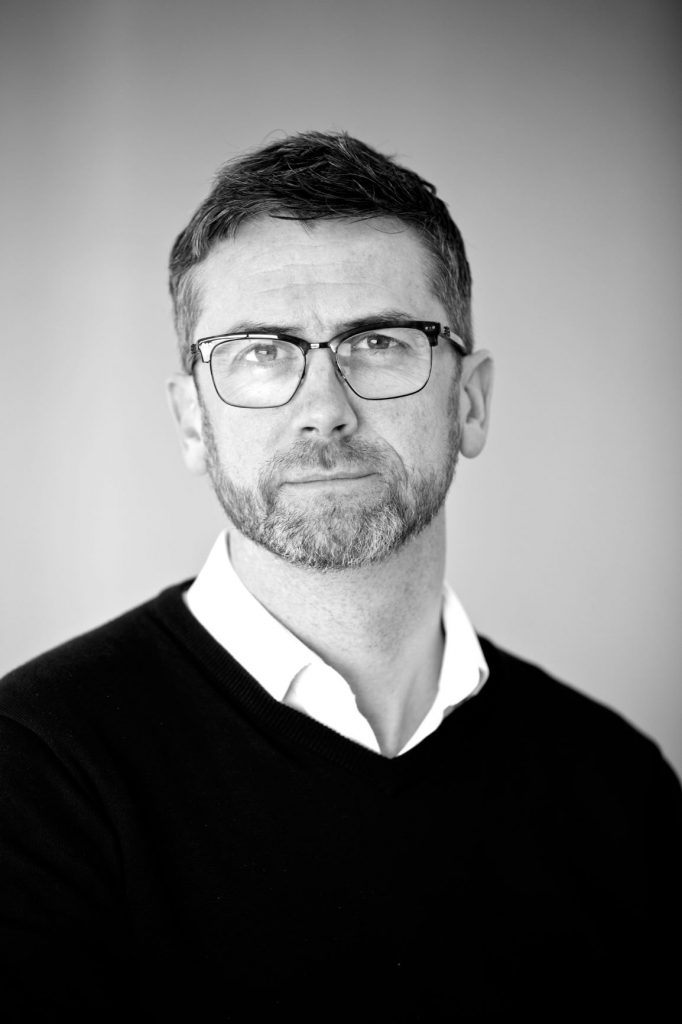 Richard Sloan
SONAS Bathrooms
Company Profile: As Ireland's leading Manufacturer & Supplier of bathroom products, at SONAS Bathrooms our purpose is to help create perfect bathroom solutions for everyone.
Seminar Title: Planning Your Bathroom
Seminar Description: Get advice from Ita O'Brien, Product Buyer and Richard Sloan, Managing Director of SONAS Bathrooms
Speaker Profile: Richard leads the team at SONAS Bathrooms, and is passionate about helping customers create their perfect bathroom solution. He has almost 20 years experience in developing and marketing bathroom product solutions with consumers, installers, specifiers and retailers.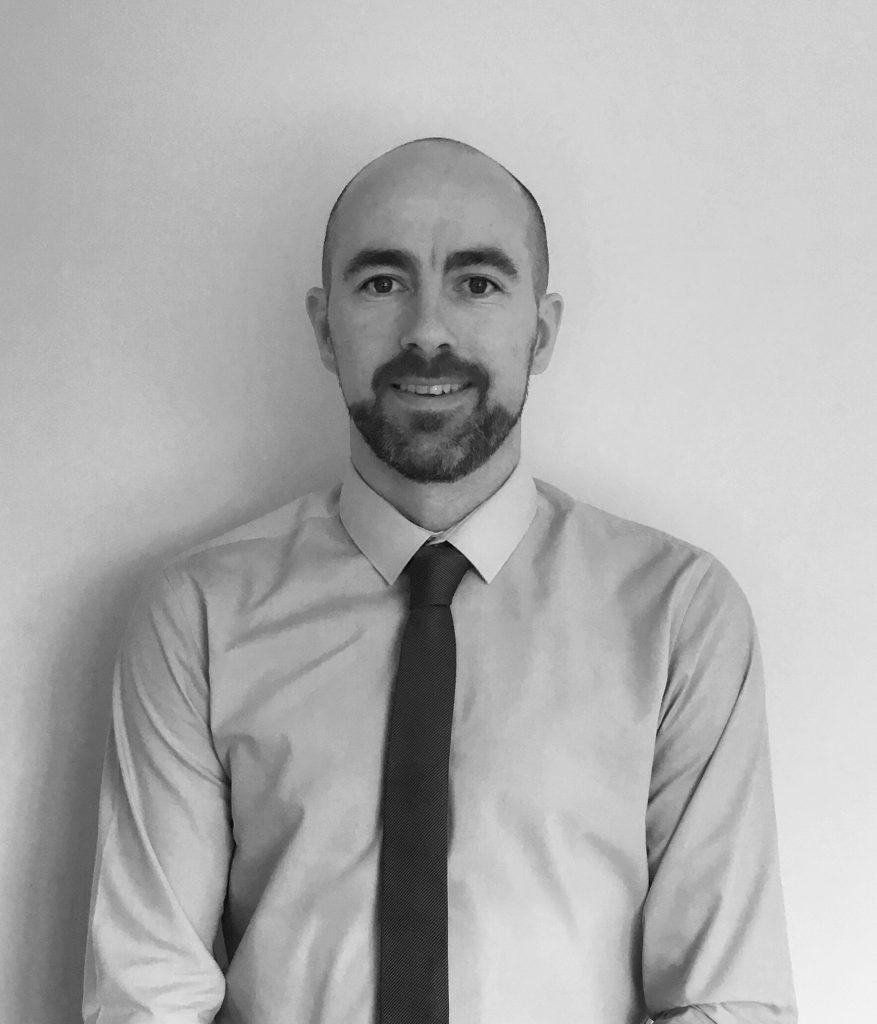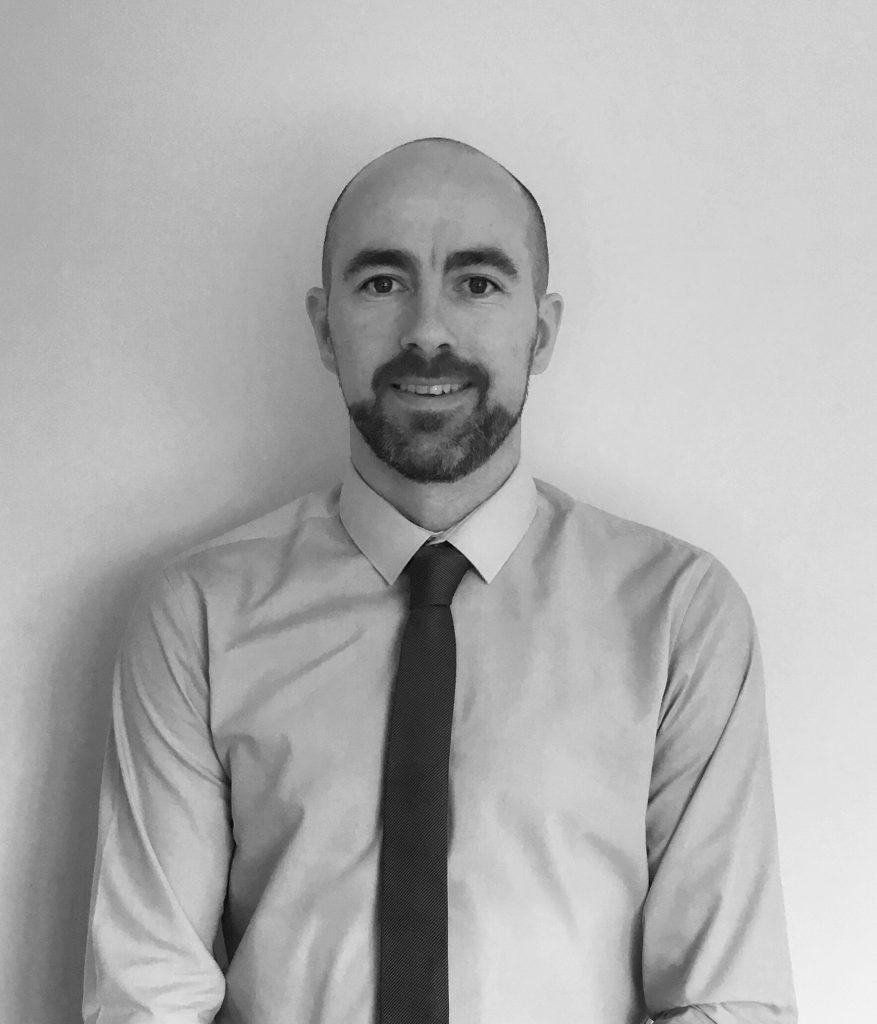 Des White
Cedral Ireland
Company Profile: Cedral – The new home of Tegral Slates As part of the Etex group – a global organisation specializing in building materials, we now unite our residential products and services under one global brand – Cedral – where our mission is to build more beautiful worlds. We are committed to driving the industry forward by developing affordable and environmentally sustainable building products. Everything we do is underpinned by a dedication to striking a balance between aesthetics and quality, along with eco-friendliness as sustainability and energy efficiency become more prevalent than ever before. Whether it's a new build or a renovation project, for your roof or façade – we have a range of products that are designed to complement each other and help you to blend in or stand out. With over 80 years' experience in Ireland, we have been putting roofs over heads since 1936. We remain Irish made for Irish weather, based in Athy, Co. Kildare and are proud Guaranteed Irish members, supporting local products and jobs. With local Cedral advisors all across Ireland, as well as a dedicated internal customer service team and technical support department, we are on hand to guide you through every stage of your project.
Seminar Title: Cedral Roofs - How to get the perfect roof.
Seminar Description: Your roof is one of the most important elements when building your home – after all, it is what keeps you and your family safe from the elements. And, seated at the edge of Europe in the Atlantic, we really know all about volatile weather! This aim of this seminar is to take you through inspiration and information. For starters, we will look at the various roofing materials that are available in the market place and will outline the various features and benefits of each. As part of this we will also showcase some beautiful homes from across the country. The second part will focus on a little technical information that will be incredibly advantageous to a self-builder. We will outline the relevant slating and tiling regulations and what it means for you and your home, as well as talk you through some of the key factors to ensure you get a roof that not only looks great, but will be long lasting, durable and strong – give you and your family peace of mind. You will come away from this seminar confident about what to ask your roofer / builder and will know what the steps are to roofing your dream home. You will have a better understanding also of budget considerations and hopefully you will gain some inspiration too!
Speaker Profile: Specifications Manager for Cedral, working closely with specifiers for Cedral, Viriform, Euronit and Equitone materials.
Keith Scully
Grant Engineering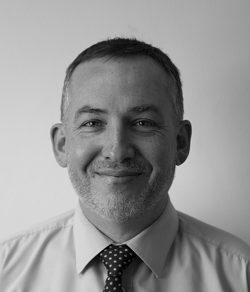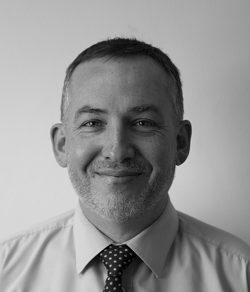 Keith Scully
Grant Engineering
Company Profile: Grant design and manufacture a range of highly efficient, innovative heating technologies including Grant Vortex condensing oil boilers, Grant Aerona3 R32 air to water, air source heat pumps, Grant Solar Thermal panels and Grant high-performance hot water cylinders. The company also offers homeowners a diverse range of heat emitters including the Grant Ufex underfloor heating system and Grant Afnia aluminium radiators. In addition to providing cost-effective heating solutions which can help reduce carbon emissions and long term heating costs, Grant also offers a free of charge bespoke home heating design service which can help achieve compliance on all heating requirements for new build homes.
Seminar Title: 20 Common Questions for Heating New Builds
Seminar Description: Grant's presentation outlines 20 common questions asked by homeowners about heating their new build home. Keith outlines what innovative heating technologies from Grant are best suited to new builds, the key features of these technologies, and what makes Grant the number one choice for home heating.
Within the presentation, Keith discusses main heat sources including the Aerona3 R32 air to water air source heat pump and the biofuel compatible Grant Vortex condensing oil boiler. Viewers can also learn about supporting technologies including Grant's high-performance hot water cylinders, which feature both integrated and pre-plumbed models. Modern heat emitters are also featured including the Grant Ufex underfloor heating system and the Grant Afnia aluminium radiator range, along with smart heating controls.
Speaker Profile: With over 24 years of experience in the heating and plumbing trade, working in both the domestic and industrial sectors, Keith plays a key role in Grant's technical sale and product commissioning. He is also responsible for installer and merchant product training and developing training courses on new products. Keith also develops CPD training for architects, engineers and energy assessors. Keith has designed many online training courses for the Grant eLearning Academy which launched earlier this year.
Rosie Bryan
Creative Stone & Tile
Rosie Bryan
Creative Stone & Tile
Company Profile: At Creative Stone & Tile we work tirelessly to bring you an exclusive collection of tiles from the most prestigious manufacturers in Italy. But it's not just our portfolio that's unique. It's our entire approach. We're passionate about design. So we spend time with you to help you select materials and develop and refine a concept that you'll be inspired by. Knowing our product inside out from a technical perspective allows us to choose products that will suit the exact specifications of your project. It's this deep expertise and market knowledge coupled with our attention to detail and commitment to perfection that makes us special.
Seminar Title: ''Tiles truly can make the difference between an average and an aspirational home''
Seminar Description: "A tile is not just a tile, it's the canvas to everything you choose for your project." Make an appointment to visit us. And Why we are different?
Speaker Profile: Rosie & Paul Bryan - Founders of Creative Stone & Tile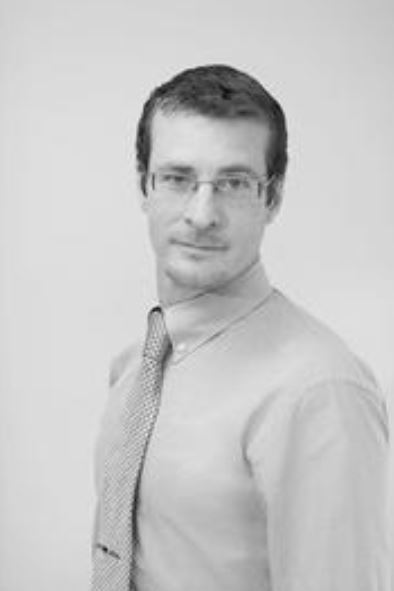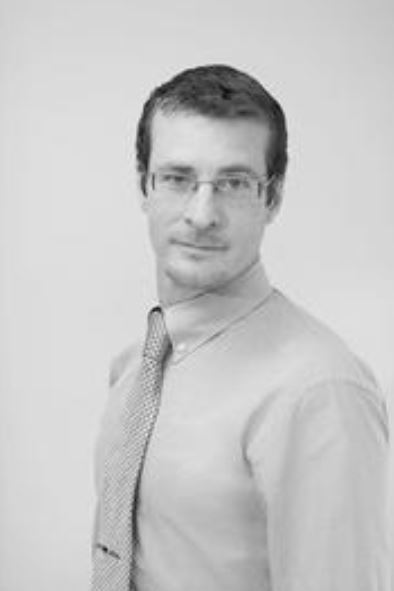 Joseph Kearney
Xtratherm
Company Profile: Xtratherm is offering Free 1-2-1 Self Build advice to all registrants at this year's virtual event. Xtratherm's Technical Team have been involved in Self Build for over 30 years and have discussed every issue that you're now asking yourself. What insulation? Passive or NZEB? Passive Foundations? How Airtight? What renewables? As part of this service, we will look at your plans, and complete a DEAP Energy calculation for you as guidance. Then in your time, by phone or online, discuss ways of achieving an affordable 'A' Rated home that suits you. Xtratherm's One to One Self Build Consultancy Service - Let's keep talking. To register, visit www.xtratherm.ie
Seminar Title: BER Ratings – A Quick Guide From Xtratherm
Seminar Description: Xtratherm speaks to Joseph Kearney, BER Assessor and founder of BERcerts.ie for information around the entire BER process and his top tips for Self builders.
Speaker Profile: Joseph Kearney was one of the first to complete the SEAI Approved Building Energy Rating (BER) Assessors Course. He set up bercerts.ie back in 2007 and works with an expert team of Architectural Technologists to Building surveyors with years of practical experience in energy saving matters at both commercial/industrial and domestic level. Joe is also the Managing Director of Advancement Consulting Ltd, which was established at the beginning of 2005.
Michael Geary
Pipelife Ireland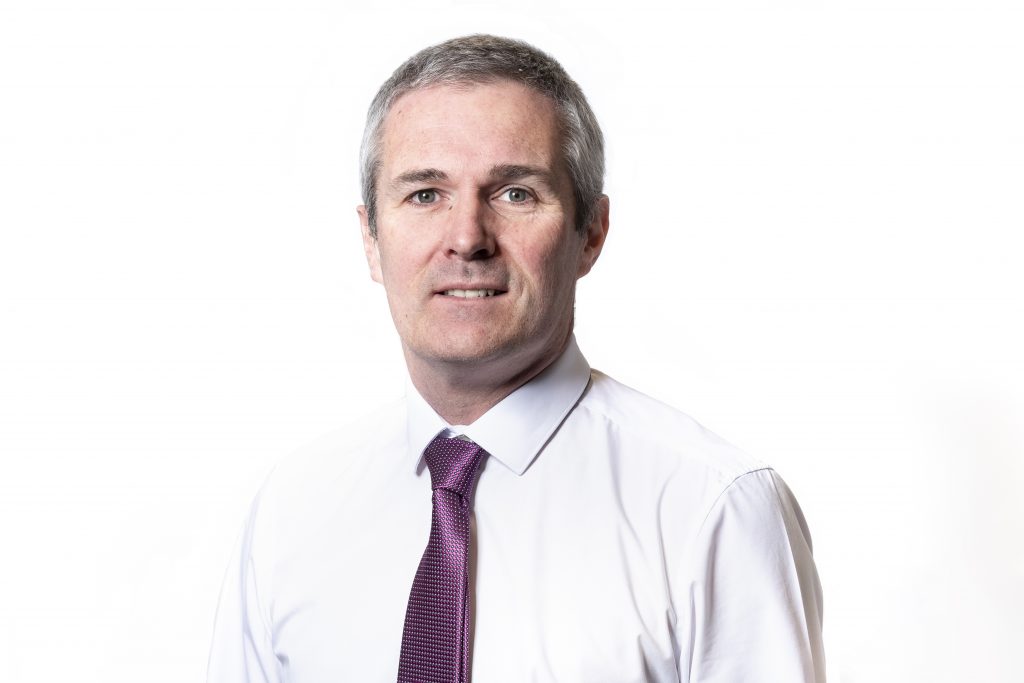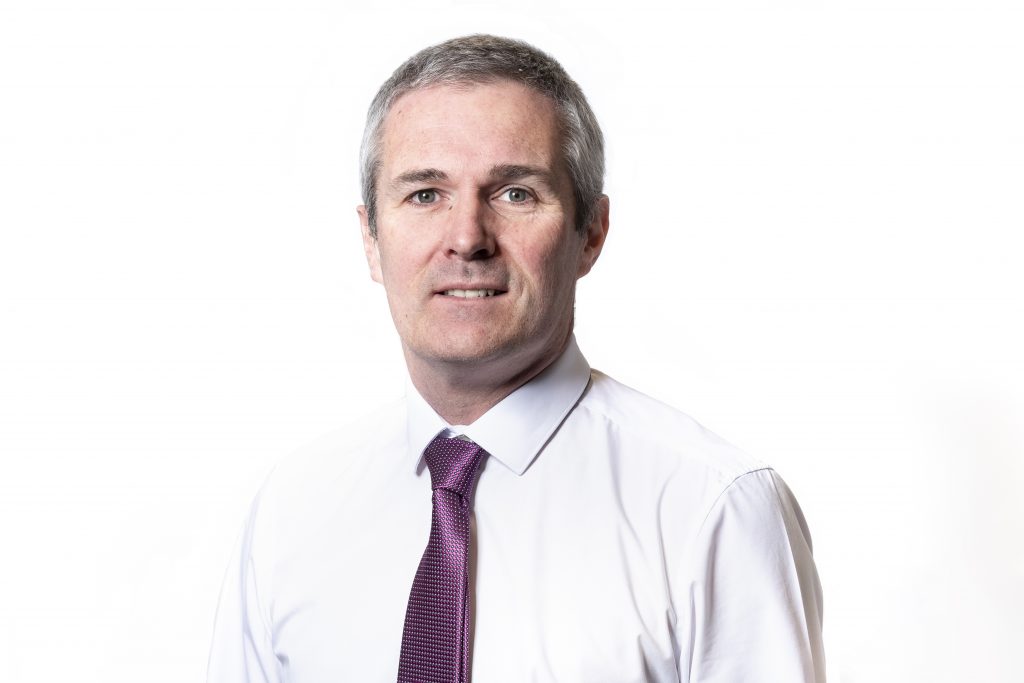 Michael Geary
Pipelife Ireland
Company Profile: Pipelife is Ireland's leading designer and supplier of thousands of Home Heating Solutions each year. The Pipelife team work with everyone from homeowners, contractors, architects & consulting engineers across the country in projects ranging from residential homes, offices, hospitals, nursing homes, to warehouses, car showrooms and other commercial & industrial buildings.
Seminar Title: What level of control do you require for your Home Heating System?
Seminar Description: Choosing the correct thermostat is crucial to ensuring that your heating system works effectively, efficiently and easily. To provide an optimum heating experience, Pipelife offers a wide range of floor heating controllers from simple manual thermostats to the latest, remotely accessible Smart thermostats.
Speaker Profile: Michael has been with Pipelife Ireland for over 15 years now and comes with a wealth of experience. A qualified plumber himself Michael ran a very successful plumbing company for many years before joining the Pipelife team back in 2006 as our Technical Manager. Since then Michael has become an integral part of the team and now leads our Technical Team which covers everything from dealing with third party companies, meeting homeowners and builders, technical issues and managing our training days at our Cork and Dublin premises.
John Corless
Building Consultant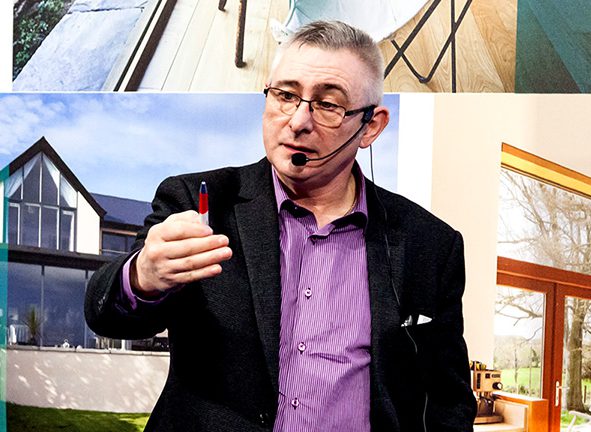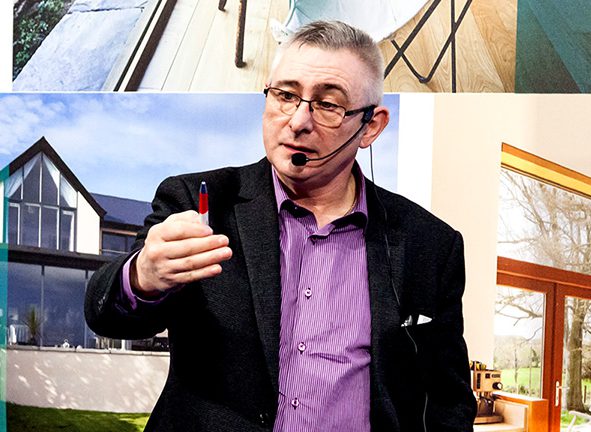 John Corless
Building Consultant
Independent advice from John Corless – the leading expert in building practices in Ireland. A show regular for over 15 years John knows house plans inside and out. Take a seat and learn the do's and don't and see what can be achieved in your home!
Michael O'Reilly
The Garden Design Shop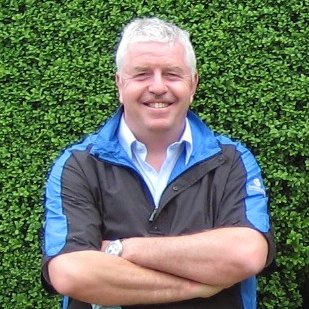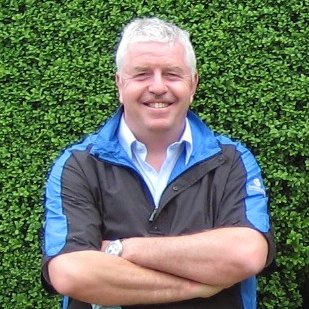 Michael O'Reilly
The Garden Design Shop
Company profile: The team at the Garden Design shop are award winning designers who are dedicated to the creation of beautiful garden spaces and a design service that is flexible enough to cater to any requirement, at any budget. Twice awarded Gold at Garden Show Ireland, their work stands among the best in its class.
Seminar Title: The Garden Design & Build Process Unravelled
Seminar Description: From the smallest city terrace to the largest residential property, visitors will learn that the desired landscaped garden can be created to suit all budgets. Having a great outdoor space can be used for entertaining, relaxation and many other features if designed correctly. Attendees will learn about how to make the most of their outdoor room using top tips from an award winning garden designer.
Speaker Profile: Having started the company in 2008, Michael O'Reilly works today as the Director and lead designer at the Garden Design Shop - a Belfast based garden and landscape design company. Throughout this period, Michael has designed and produced numerous beautiful garden designs both locally and nationally. Michael has recently achieved MGLDA status, reflecting his expertise and enduring commitment to the field of Garden Design.