Our choice of insulation products, and our airtightness strategy, were based on our build method and our desire to pre-empt any mishaps on site, writes self-builder Brian Corry who's on a mission to build himself an eco house in Co Down.
In my article in the Spring edition, I explained why we had chosen a single skin glulam timber structure as our build method. One reason was because it allowed moisture to escape.
So when it came to choosing how to insulate the structure, there would have been little point choosing an insulation product that would lead to interstitial condensation between the wood structure and the insulation.
I am sure you know what would happen if you tried to make toast in a microwave – you'd end up with a soggy lump of bread because the steam cannot escape!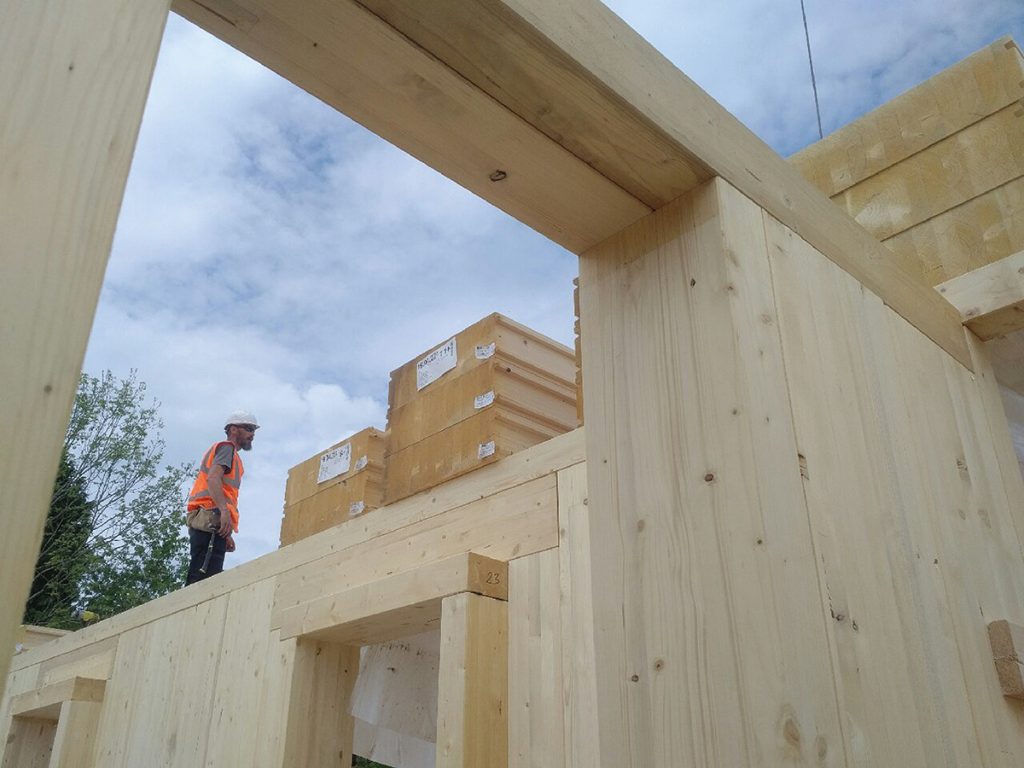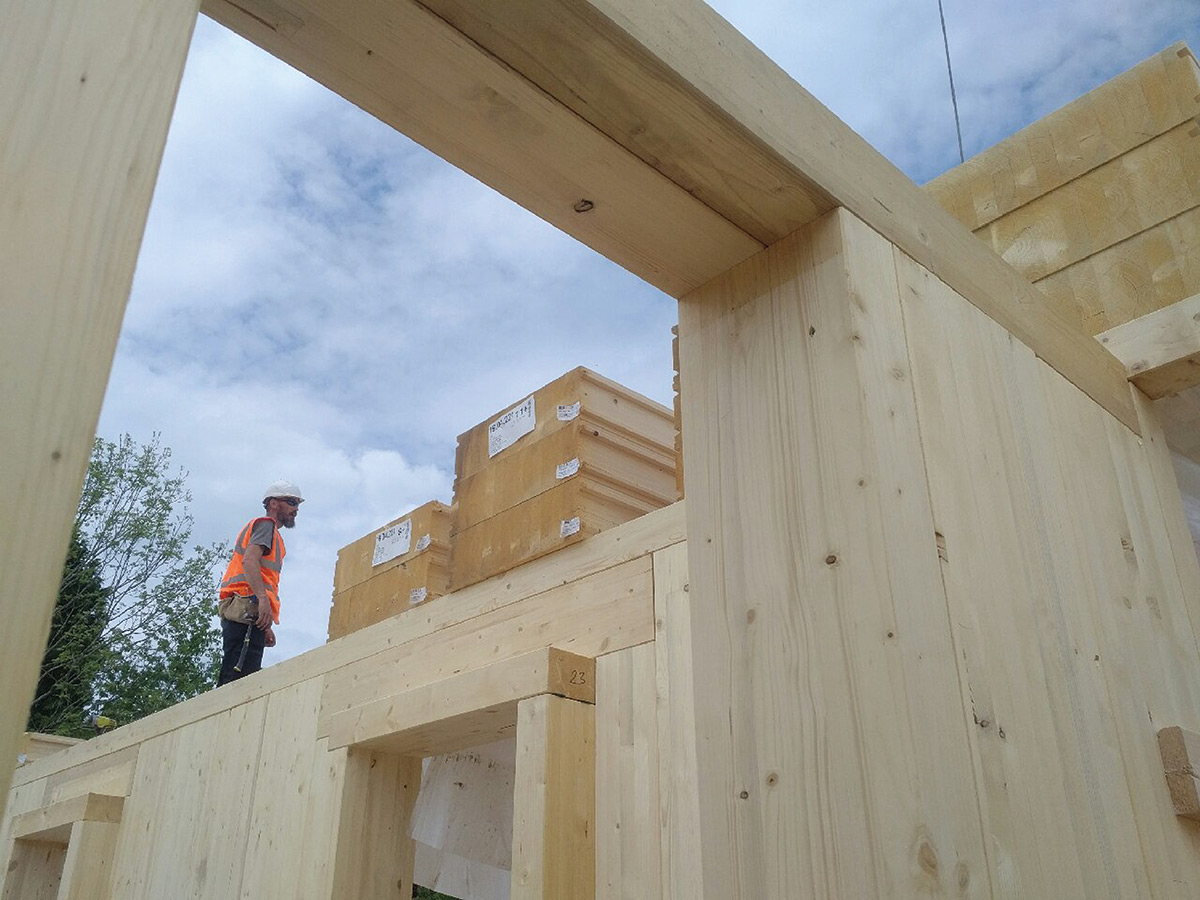 Insulation
The single skin glulam walls are 100mm thick so the insulation needs to be fixed externally as a board, although it is possible to insulate internally too. This limited our options somewhat, as it ruled out all cavity fill products.
The obvious choice was wood fibre insulation. Not only is it a pretty good insulator, it is also carbon neutral and some manufacturers even claim carbon negative. So it is in good company with the glulam walls.
To meet our target wall U-value of 0.16 W/sqmK we needed 200mm of wood fibre insulation fixed externally in addition to the insulation provided naturally by the glulam walls themselves. Similarly, the roof will be insulated to achieve 0.14 W/sqmK with wood fibre, which means that the house should be as warm as toast.
For the floor we took a different tack because our primary concern here was to ensure that there would be no cold bridging, as well as achieving a U-value of
0.15 W/sqmK. Vapour permeability was not a consideration, so we had a lot more options available to us.
In the end we made the decision to go for a precast insulated (EPS) concrete flooring system for ease of installation with the minimum chance of errors that could lead to unintended thermal bridges or gaps, and confidence that it will meet our thermal target.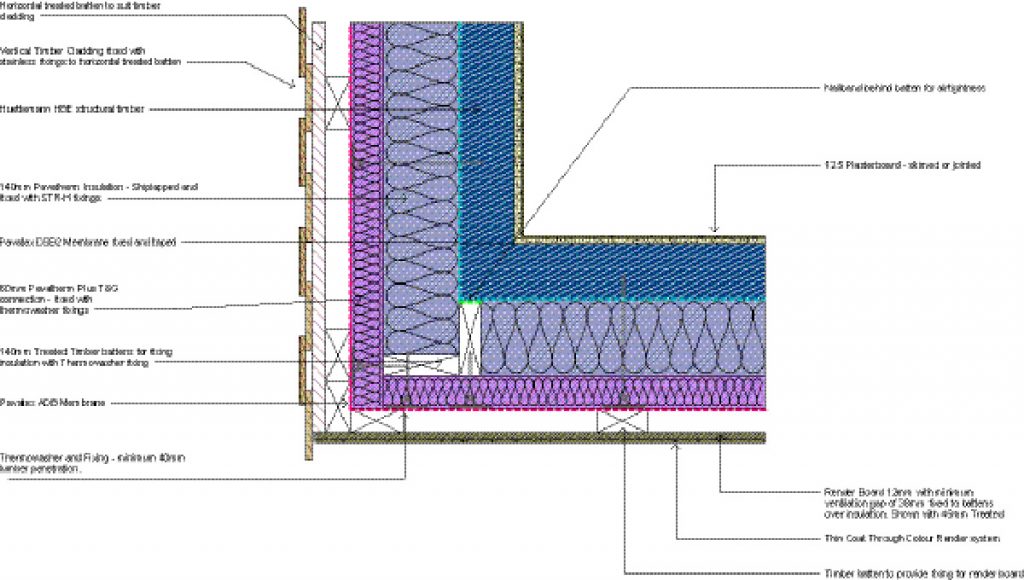 Airtightness
Despite specifying the correct amount of insulation, it could be largely wasted if we did not ensure that the house was airtight and free from draughts.
The HBE glulam we chose is a tongue and groove system and naturally offers significant airtightness in itself however we still need an airtight, yet vapour permeable membrane, to envelop the walls and roof. We will do this by sandwiching an airtight membrane between the insulation and the external face of the HBE glulam walls.
The insulation effectively pins the membrane to the wall and similarly on the roof. Our cladding then attaches to timber battens that are themselves screwed back to the glulam wall with a further membrane to protect the external face of the insulation should any water get past the cladding.
Whilst every effort has been made to maximise the vapour permeability of the structure, it still requires Mechanical Heat Recovery Ventilation to ensure that the air is kept fresh, and the moisture generated from bathrooms and the kitchen is removed efficiently.
"Whilst every effort has been made to maximise the vapour permeability of the structure, it still requires Mechanical Heat Recovery Ventilation…"
Site proof
Having a plan is one thing, making sure it survives contact with joiners, electricians and all the other trades is another.
The placement of the membrane between the external wall of the structure and the insulation will mean that it will be pretty much inaccessible to most trades. Indeed, they would need to drill a long way to hit it!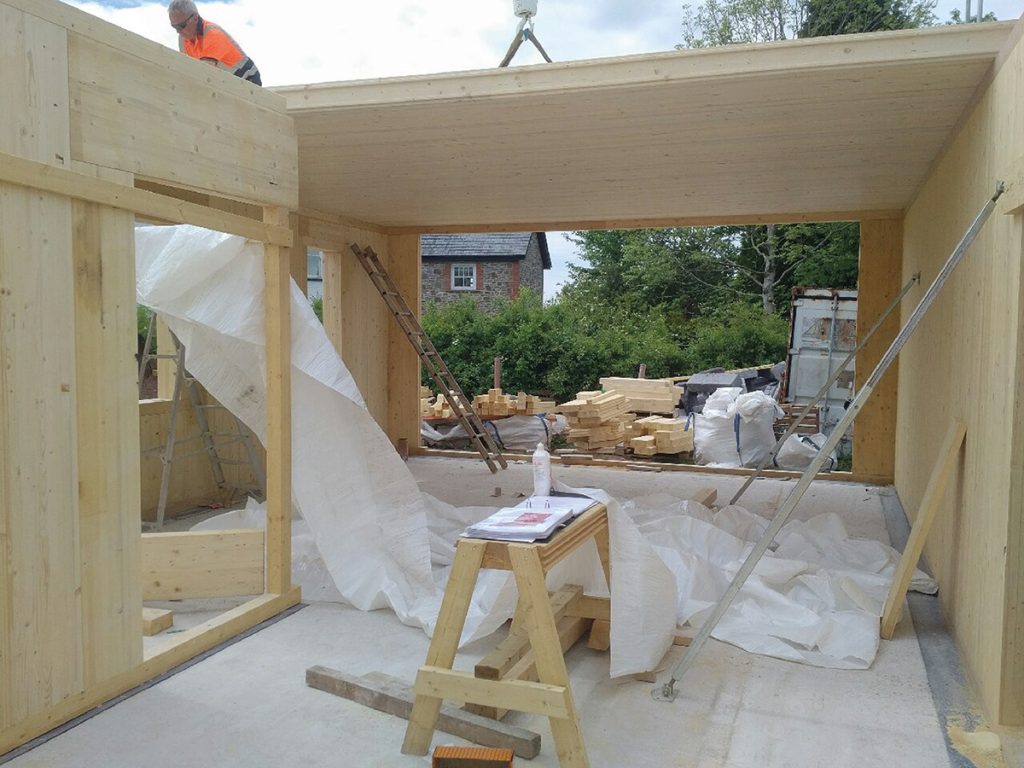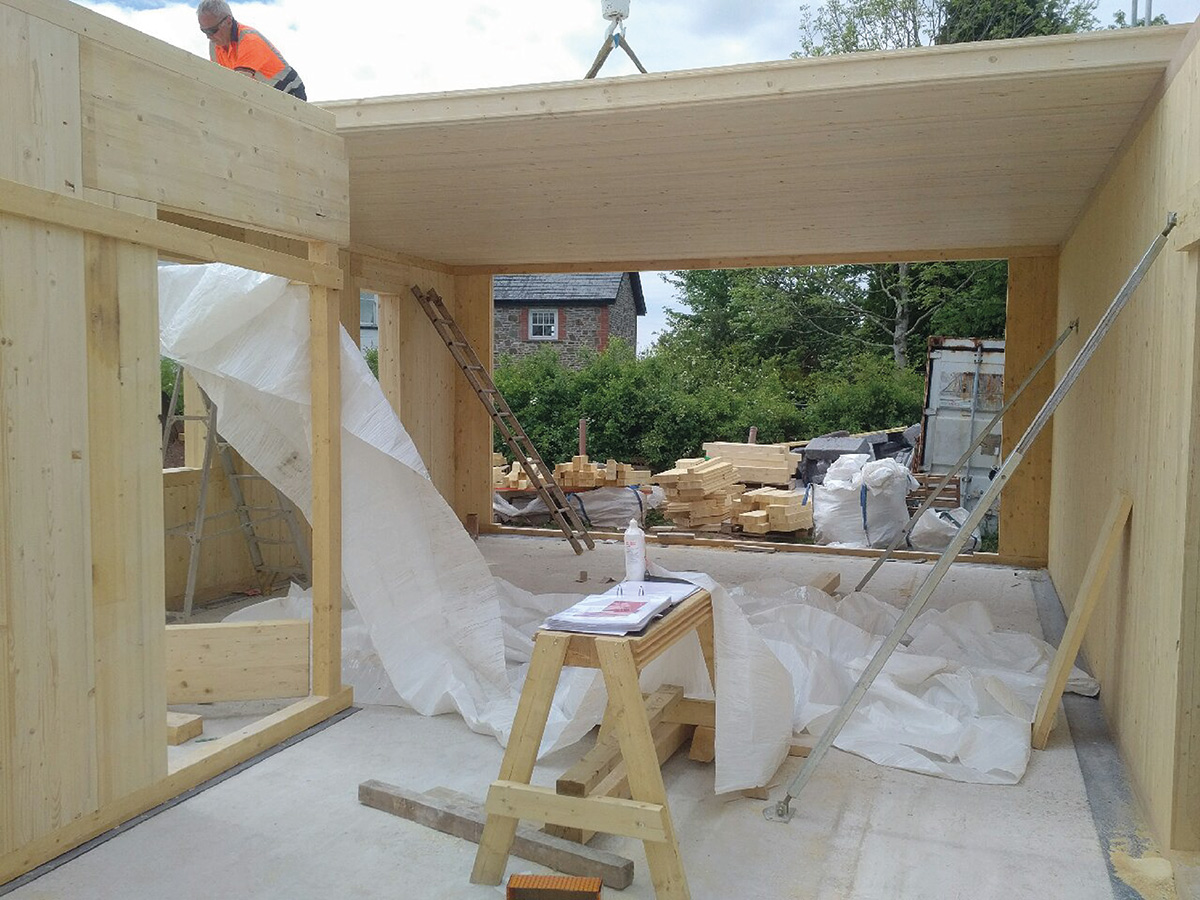 In addition, we have dedicated ducts to bring in all the cables and pipes so there is no need for anyone to drill a hole through any part of the structure.
The trades will be pretty much able to nail, screw and drill to their heart's content inside without fear of accidentally piercing the membrane. Having said that, I still intend to brief everyone thoroughly so that they are aware of the situation.