Roofing & External Finishes: Watchpoints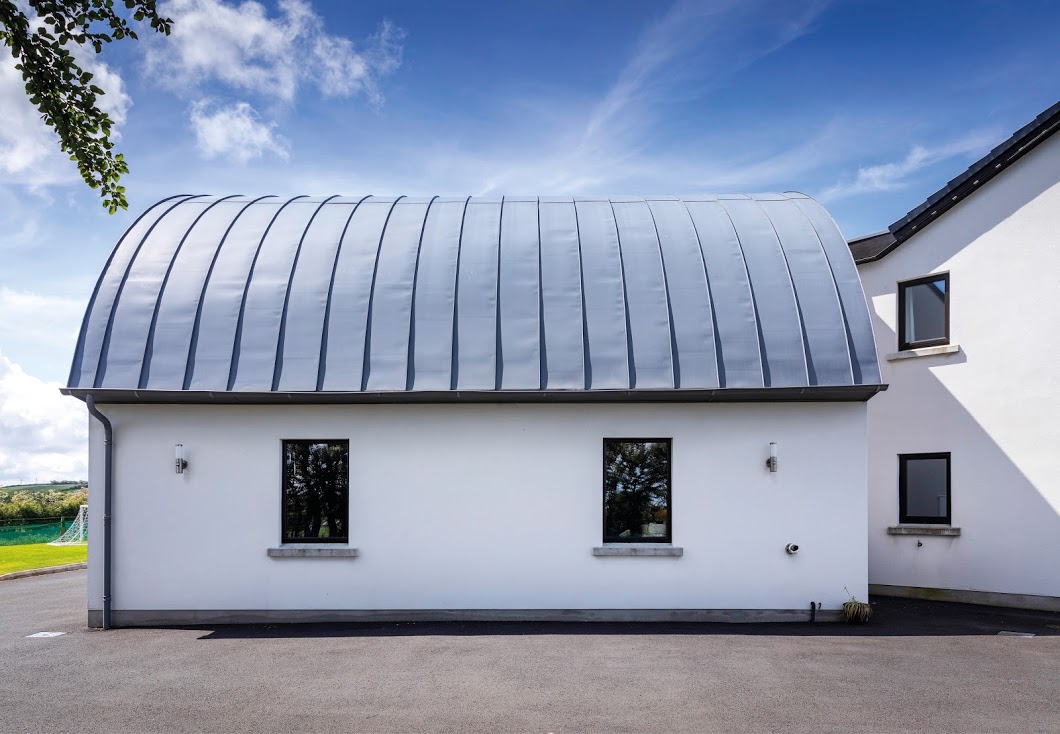 As seen at the design stage the roof structure will either be a cut roof or a trussed roof. On site a carpenter will fit the roof and you or your builder will usually need to supply scaffolding and teleporter; when getting a quotation you will need to clarify who supplies what. Consider buying your own scaffolding but with it comes health and safety obligations including that it needs to be erected by someone qualified and inspected on a regular basis. 
Trussed roofs are craned into place for which you or your builder will need to get equipment hire organised. This needs to be done to coincide with the delivery of the truss sections so you don't have to store them; payment will be upon delivery. Any changes on site, e.g. moving a roof light, will require consultation with the engineer who designed the structure; this will ensure structural integrity and in the case of a trussed roof, that the warranty stays valid. Each truss roof design is unique and your roof sections won't be able to be reused on another project. 
The structure above will follow the construction drawings and be installed by your carpenter or a specialist roofer. They need to be scheduled in like all trades, giving them advance notice. Getting the house weathertight as soon as possible is a key aim. 
You may be able to tackle the installation of the external wall finishes yourself. The more modern engineered products tend to have been designed with ease of application in mind, open to the average DIYer to do. You may pay extra for the materials but likely to save the difference in labour cost. Be aware of what you need to prepare before the finish can be applied – there may need to be battening out for example.  
If hiring someone to do the work, cover all bases and check if they are supplying their own scaffolding (unlikely) and tools (likely) and what works needs to be done exactly before they show up. With direct labour you will probably need to source the materials. As with all trades make sure your expectations are clearly laid out before work starts and all is agreed to in detail, in advance, to avoid any misunderstandings.