A new kiosk on Grand Parade is offering advice about home energy upgrades and community owned renewables in Cork City.
Cork City Council has recently opened a Home Energy Upgrade Office kiosk on Grand Parade in Cork to provide expert information about community energy upgrades.
The initiative is part of UP-STAIRS, a pan-European project that aims to give people the practical tools, business models and concepts to upgrade their homes to be more energy efficient or install community owned renewable generation.
     Cork is one of five European cities to be chosen for this pilot programme of one stop shops. Led in Ireland by the International Energy Research Centre (IERC) part of Tyndall National Institute, with the support of Cork City Council, the programme will also run in Germany, Austria, Spain and Bulgaria. Grants are currently available from the Sustainable Energy Authority of Ireland for one stop shop energy upgrades in the home or through individual home upgrades.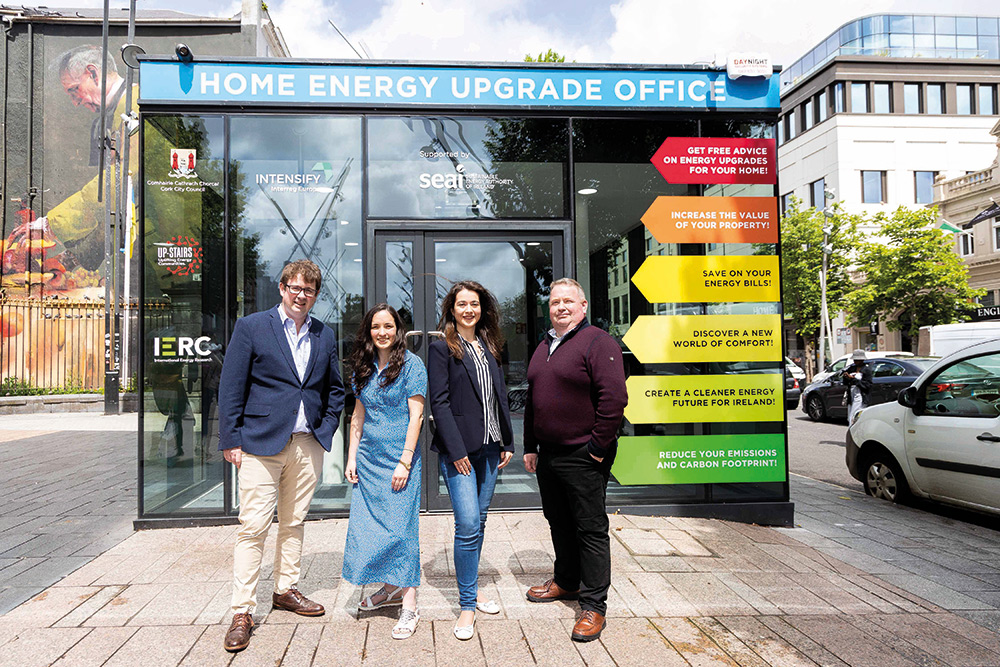 The Home Energy Upgrade Office is open Monday to Friday until January 2024. If it is successful, the service will be offered permanently. Visit h2020-upstairs.eu or irec.ie
Some info which might be of interest here