Kitchens are the focal point of the home. Therefore it is critical to put in the time and effort to get it right. Here are 22 kitchen ideas from all over Ireland to help you pick out a design.
Believe it or not, when you search for kitchen inspiration across Ireland, it is difficult to find a good selection of ideas in one place. That's why we have hand picked these designs, keeping everything local.
1. Include a kitchen island with seating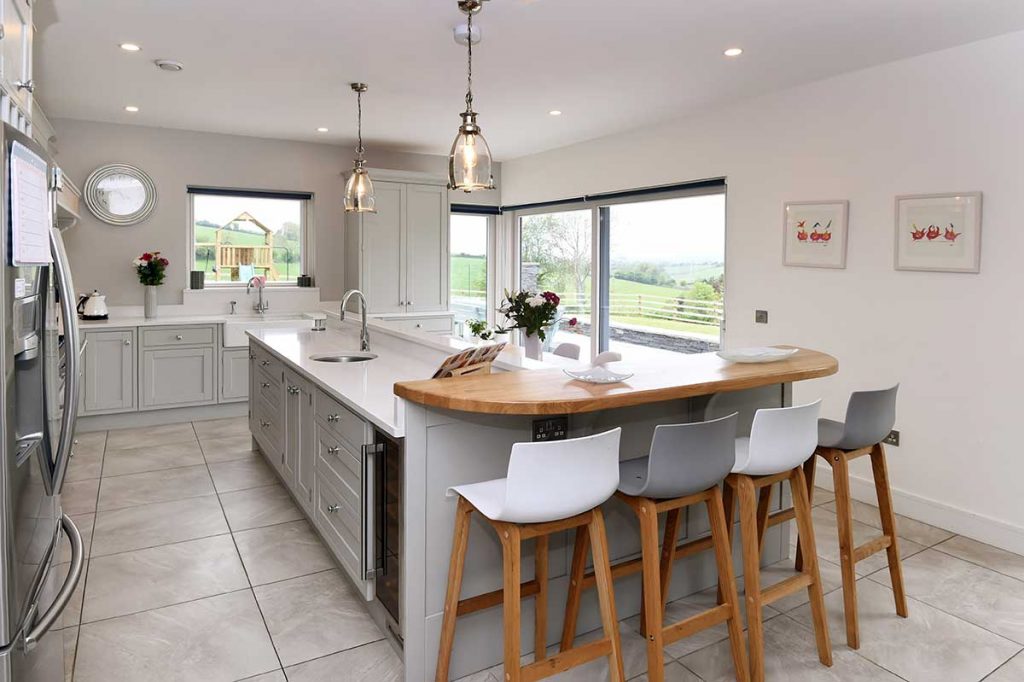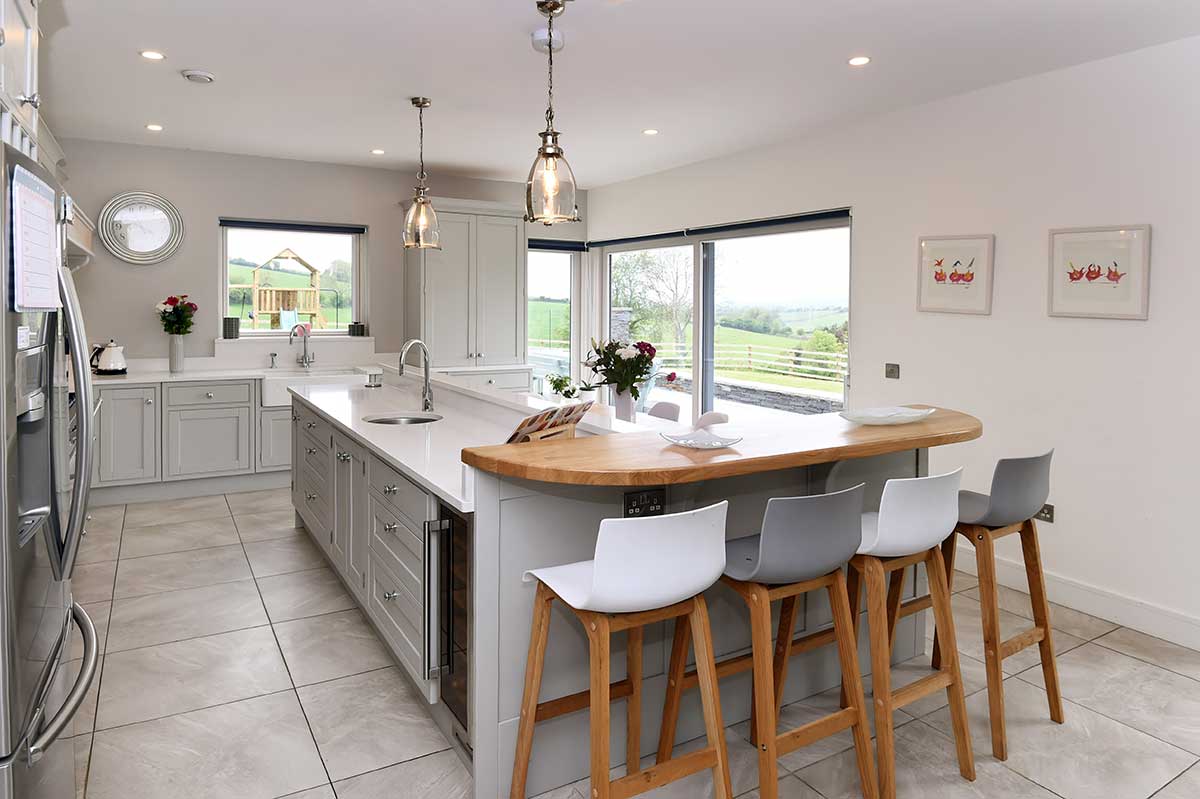 Islands are very fashionable but there is nothing worse than seeing a narrow, ill proportioned island shoehorned into the middle of a kitchen, with the bare minimum of space to walk around it.
You need at least one meter to get around comfortably, and only after other kitchen units on walls are factored in. Island sizes increase exponentially when functions like using it as a workspace or seating area are added. The width of island will need to be at the minimum 600mm but 90mm, 120mm or more will give you more breathing space.
---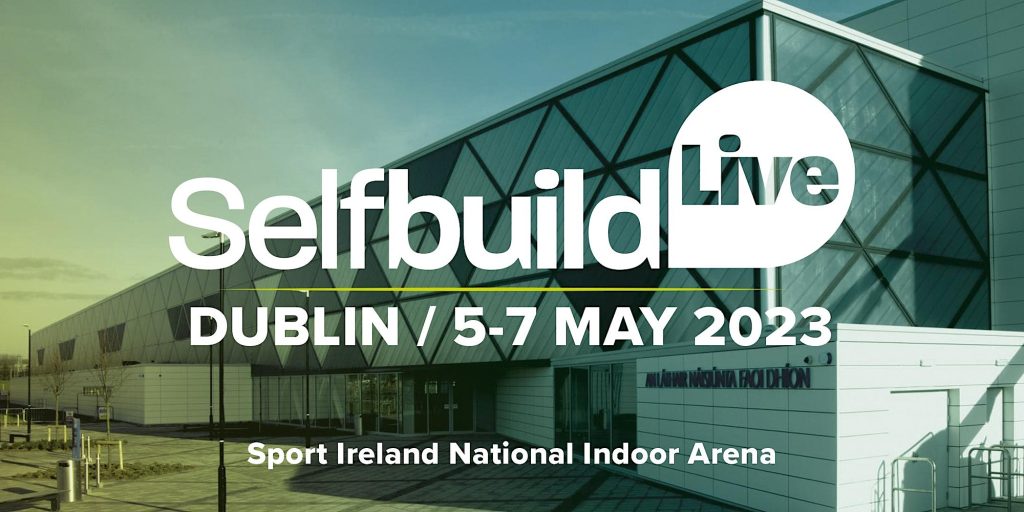 FREE Tickets to Selfbuild Live Dublin 2023
Next month Selfbuild Live is back in Dublin. Showcasing over 150 local exhibitors, 2 theatres, 1-2-1 advice and much much more. Ideal for your home project.

---
2. Introduce a pattern to your kitchen with floor tiles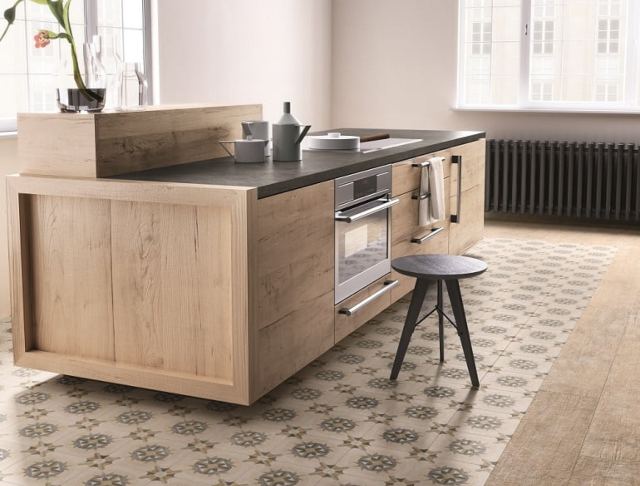 Don't forget the floor is another opportunity to break up your kitchen colours. This example showcases black and white square floor tiles.
3. Consider a classic white kitchen that will never date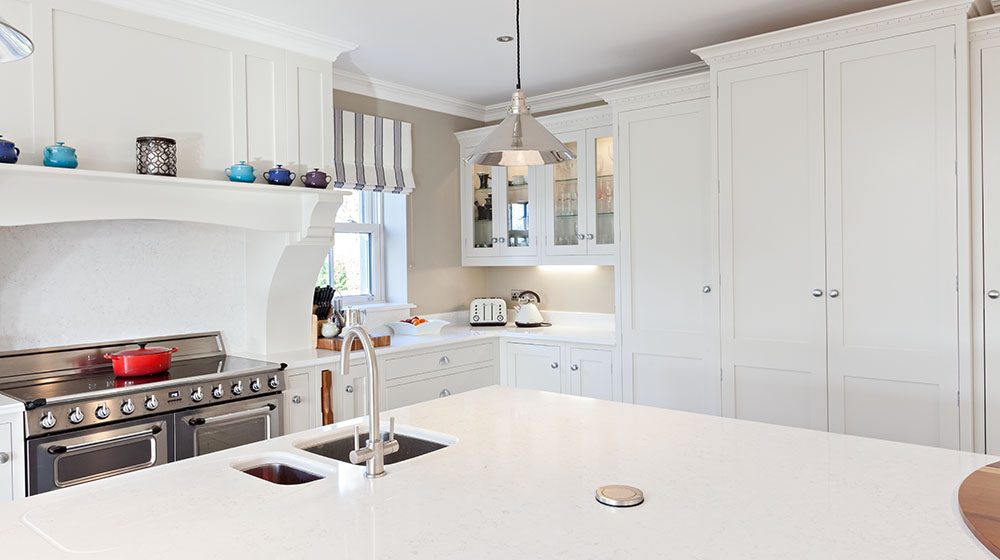 When you decide to go with a white kitchen, you can ensure that it will not date. White kitchens have been popular for years and even years later they still boast that elegant style. Keep in mind, a white kitchen with different coloured knobs, can freshen up your kitchen no end.
4. Choose a grey kitchen style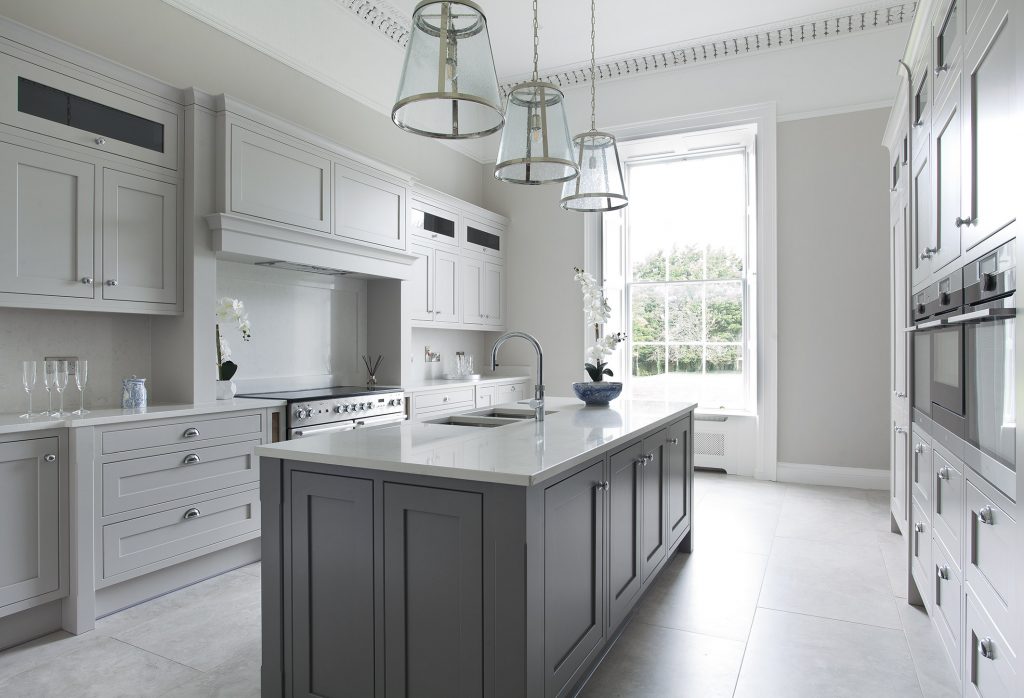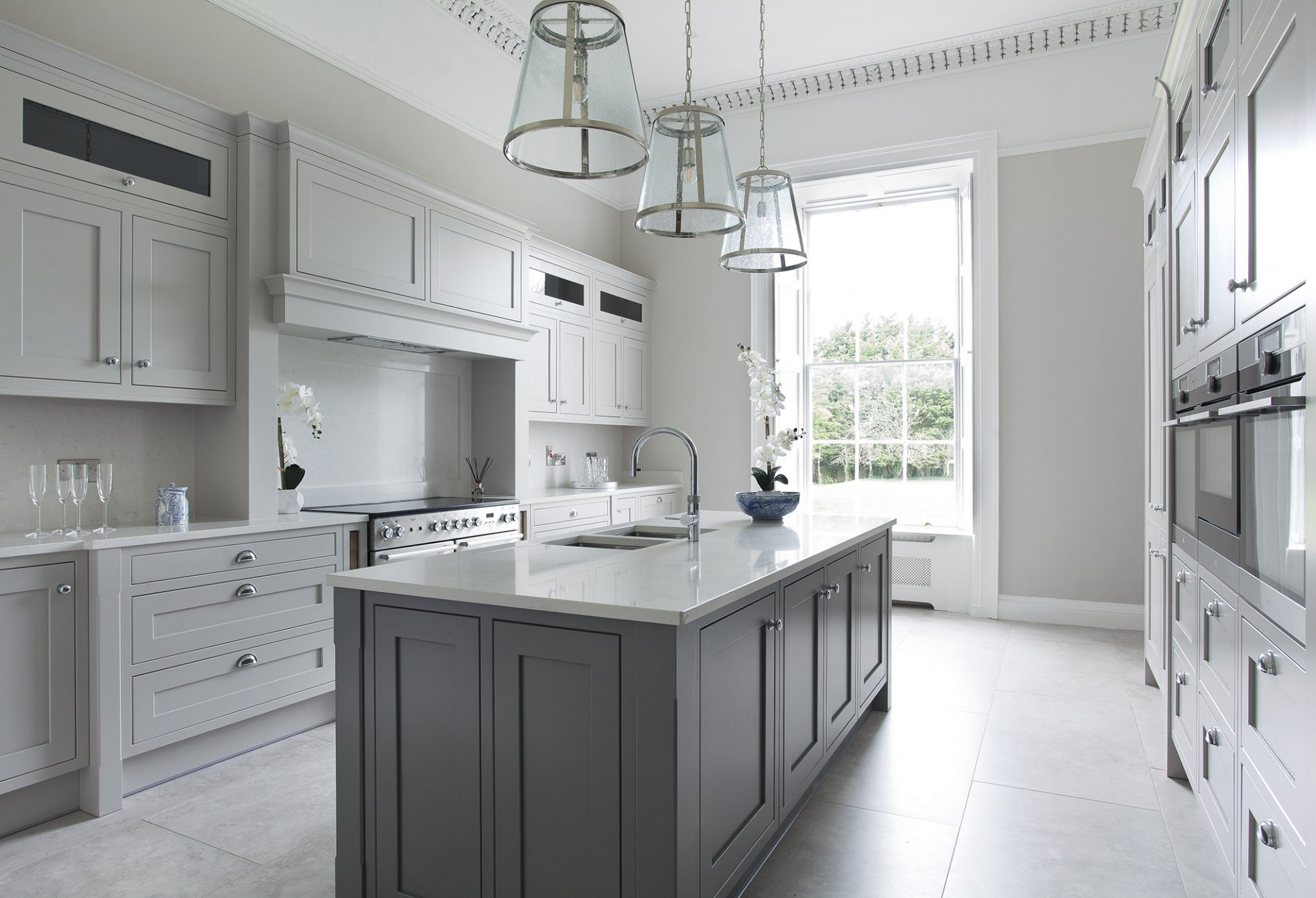 An all-white kitchen can be seen as timeless, however a grey kitchen can be seen as just as chic. It is a very popular kitchen colour at the minute and for good reason too. Just take a look at this beautiful kitchen above.
5. Go for a dark kitchen idea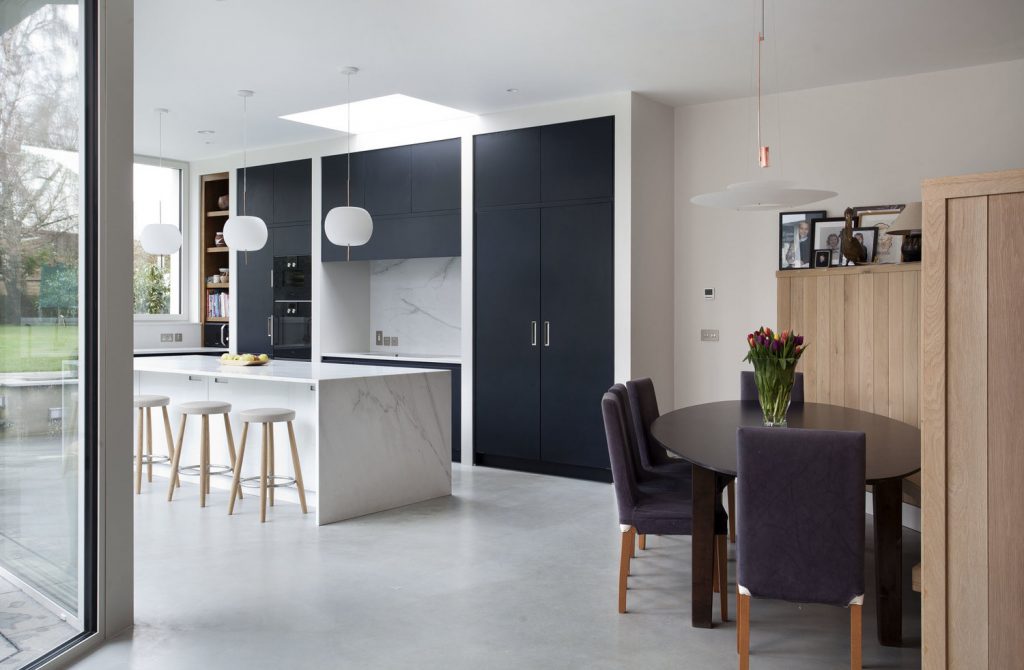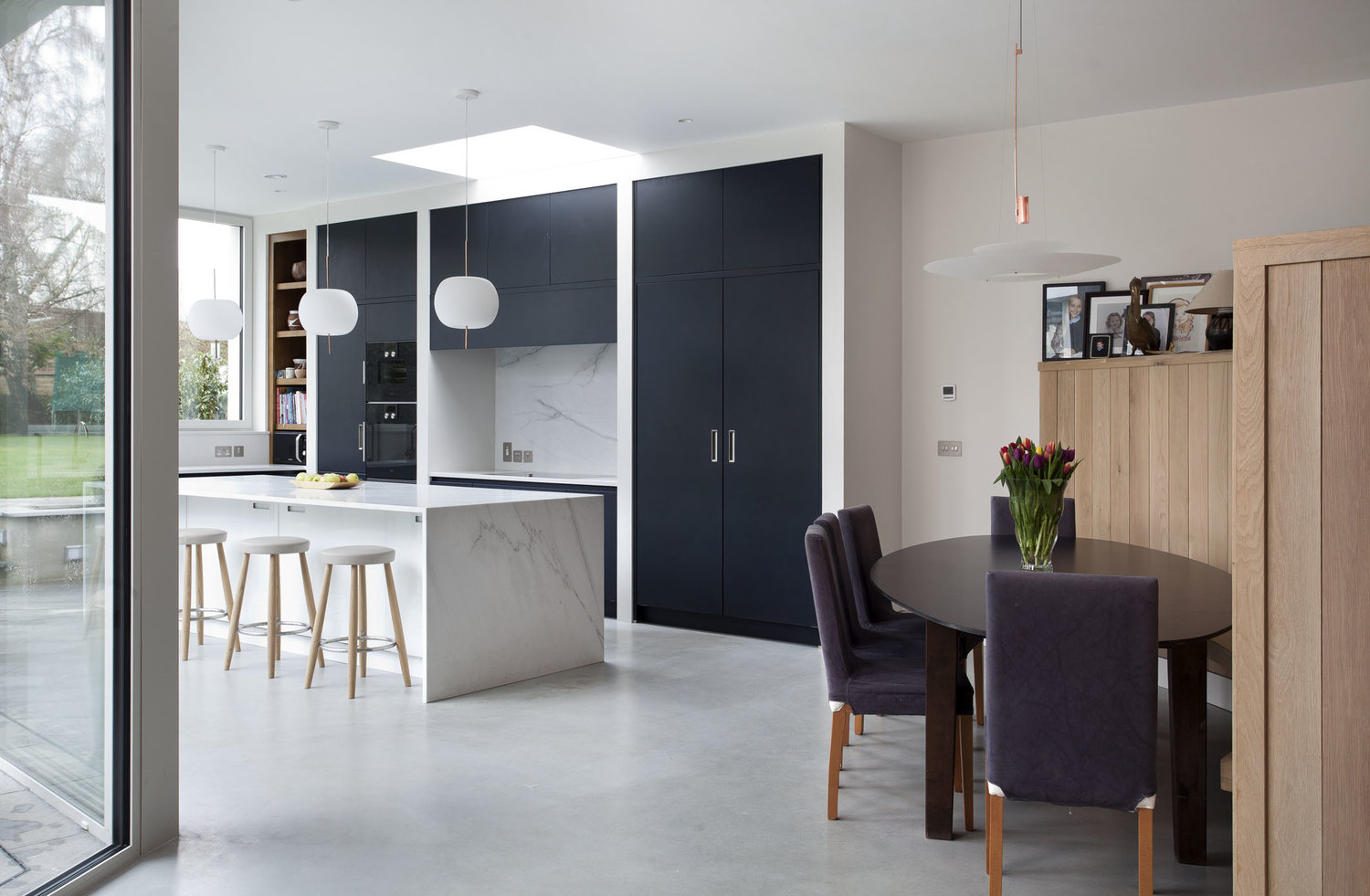 Alternatively, a dark themed kitchen is a little more daring, but when executed correctly, it yields such an elegant result. Dark kitchens are so easy to pair with lighter colour tones, making your dark colour pop and stand out. Dark shades in your kitchen can help achieve a modern sophisticated look.
6. Put a kitchen rug down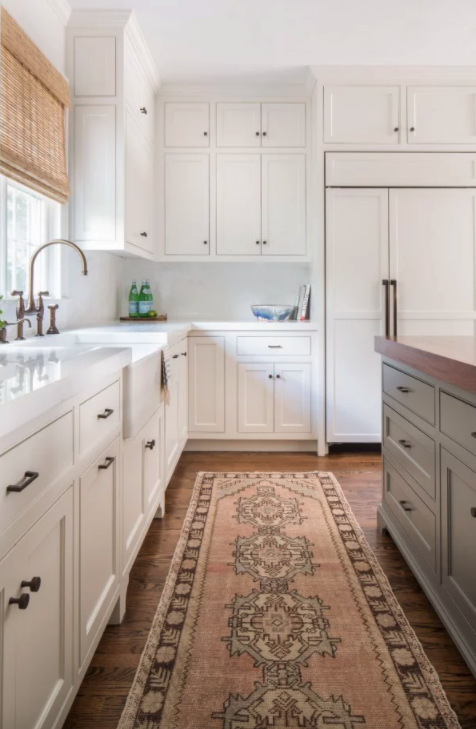 Kitchen rugs can help break up your kitchen noise. Footfall in your kitchen is generally one of the highest around the house, so why not add that bit of extra comfort under foot, not to mention the style addition.
7. Get a new look by painting your kitchen walls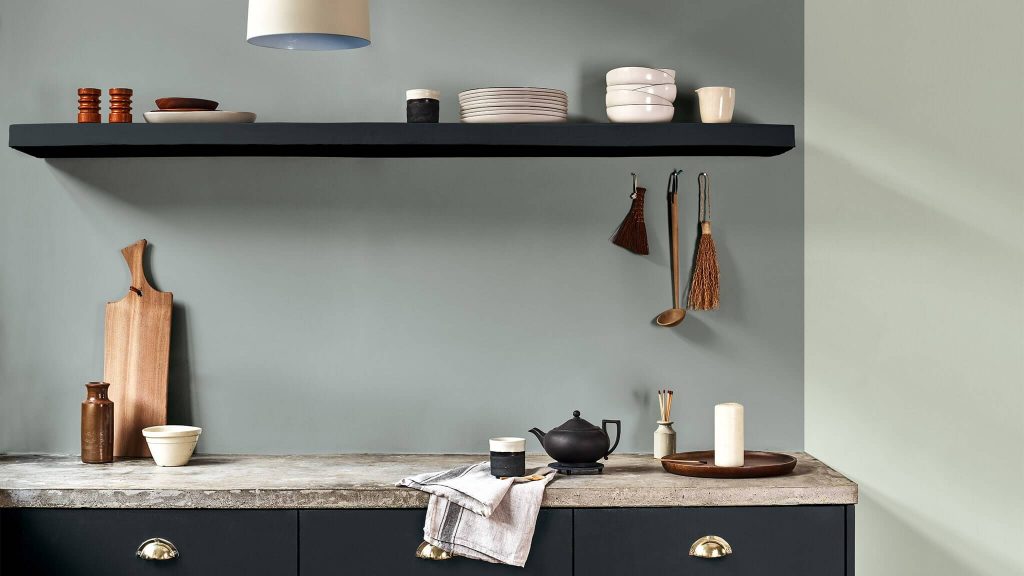 People can get hung up on, 'I need a new kitchen', 'my kitchen is over 20years old, I need a new one'. Well don't underestimate the sense of change and freshness paint can give. A change of colour can make you feel like you have a completely new space. These shades of green provide that elegant look and feel.
8. Add a Belfast sink to add a rustic feel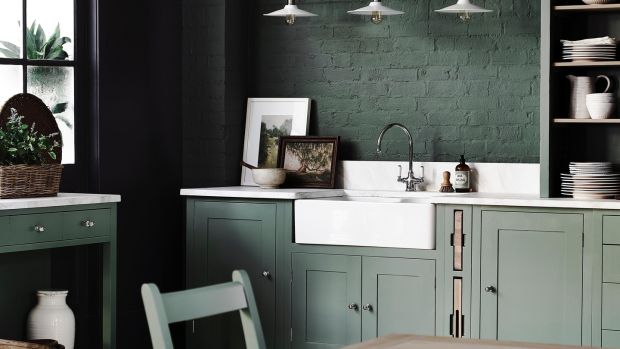 A Belfast sink addition to your kitchen brings along with it timeless charm and elegance. The stain and scratch resistant Belfast sink is very popular for new build kitchens at the minute.
9. Open shelving to add character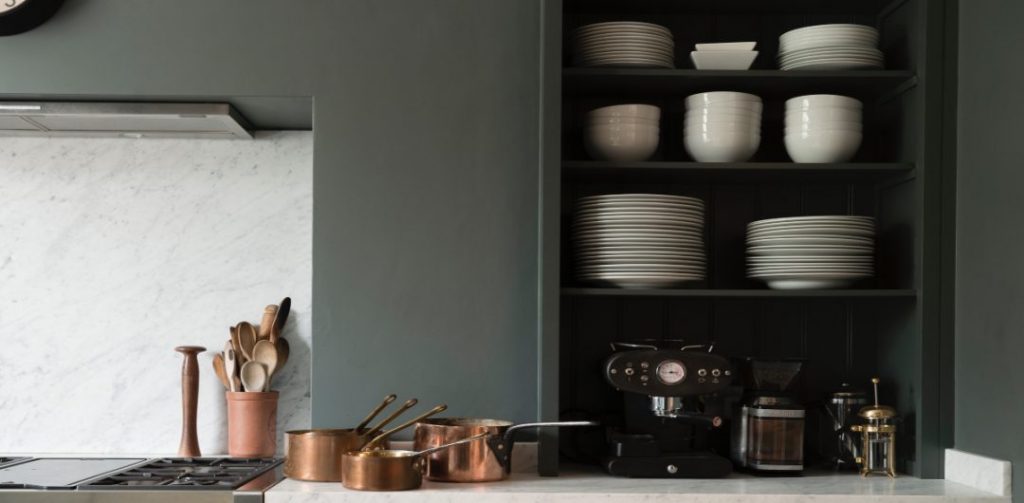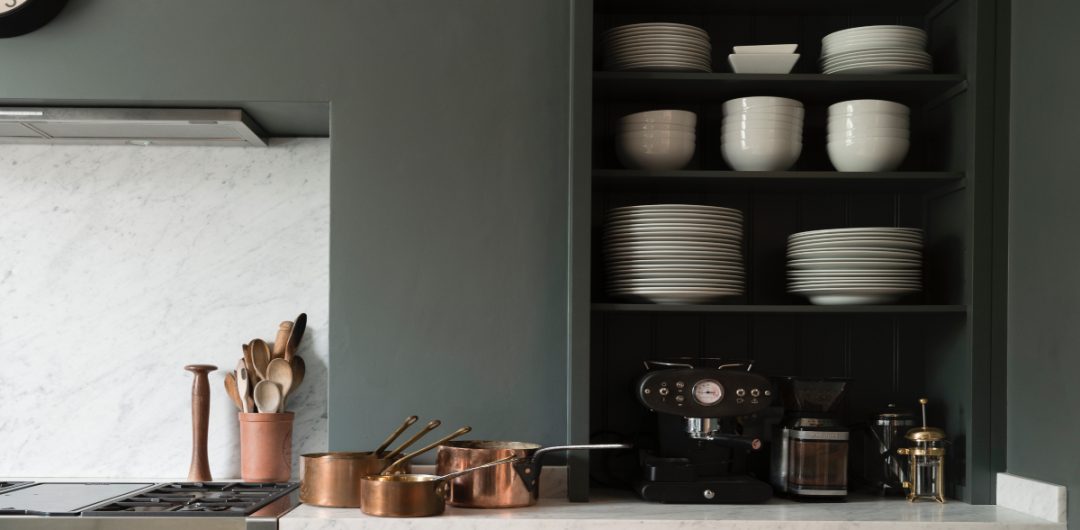 Open shelving when done right, can add that minimal effect, which sounds crazy, considering you are exposing the chaotic nature of your plates and cups. If you are considering open shelving, get plenty of inspiration and ensure you do it right.
10. Install wooden flooring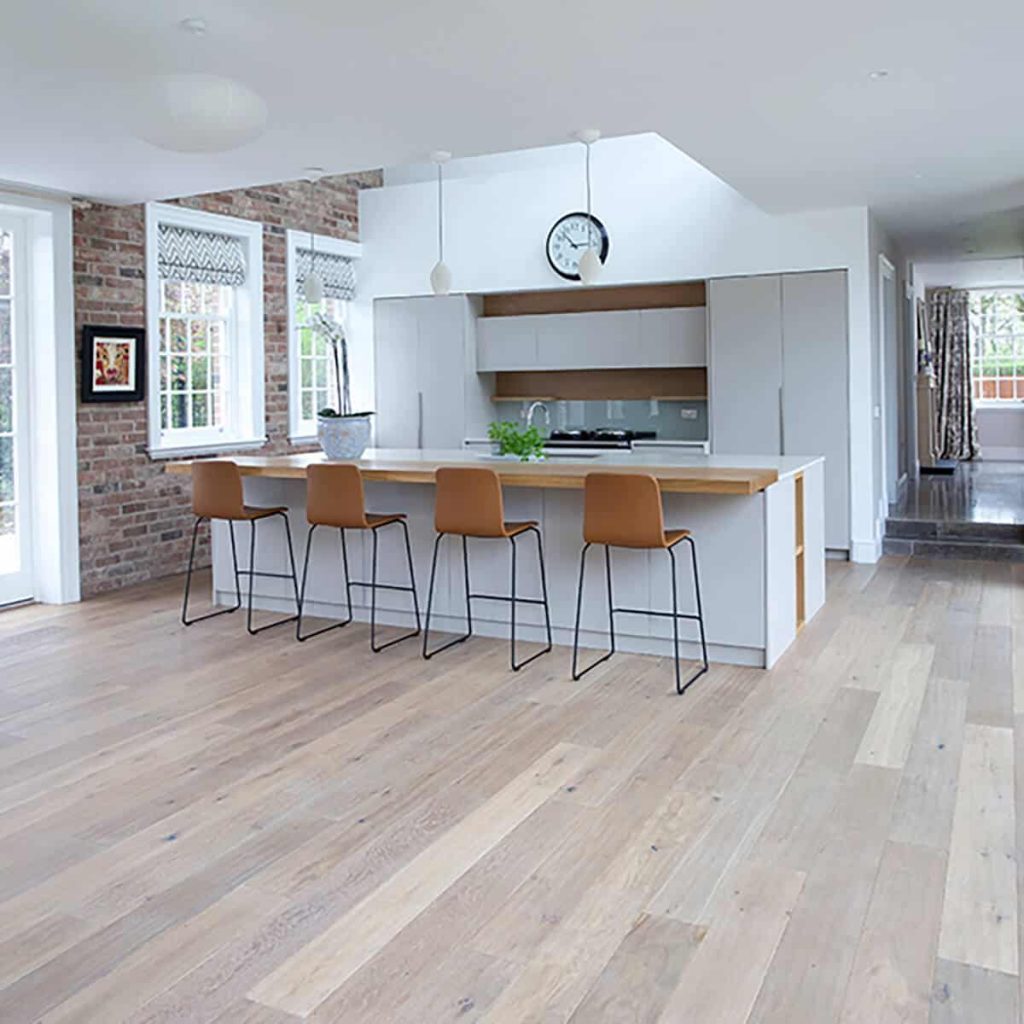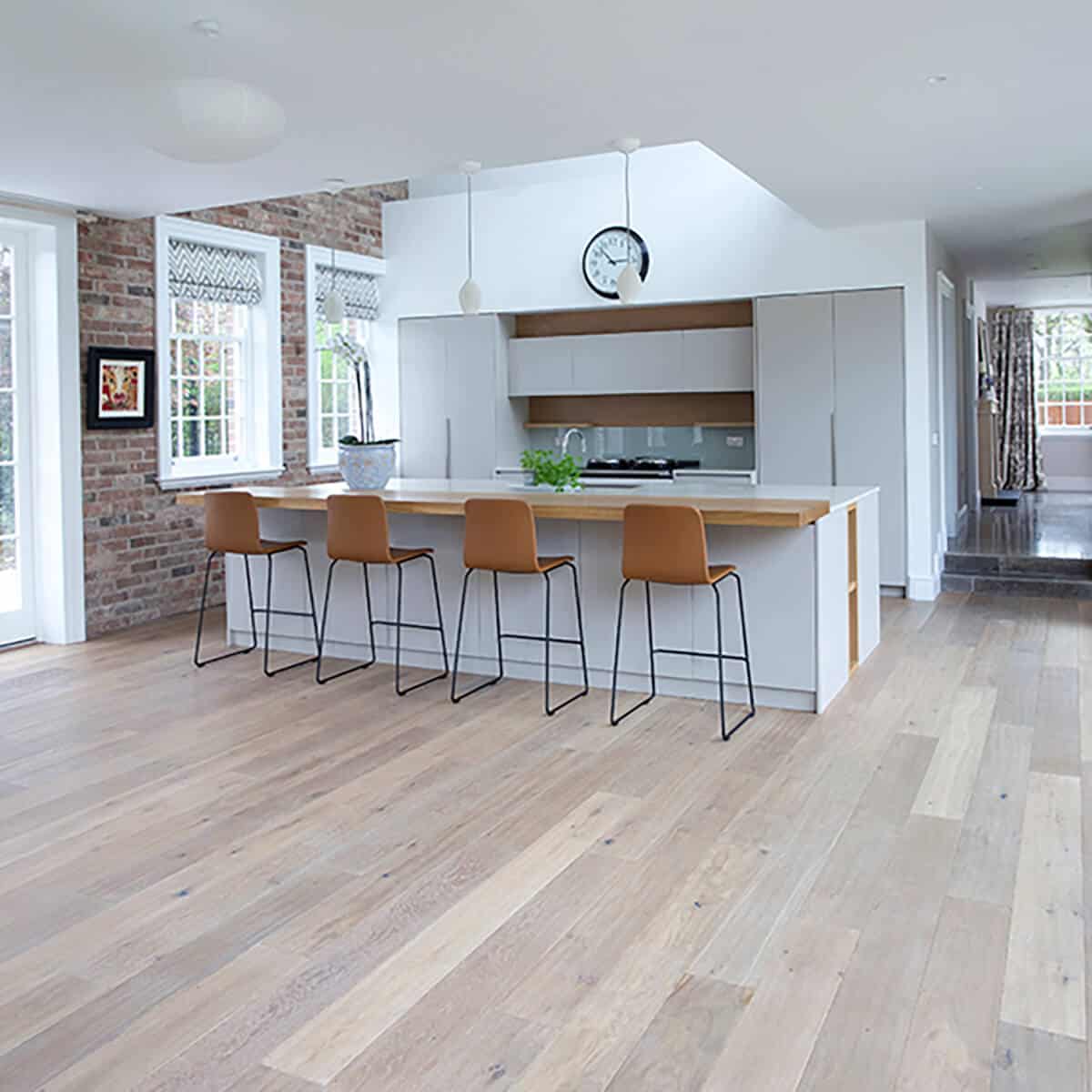 Wood adds warmth and softness underfoot. Laminates that look like wood are your best bet, for stain and scratch resistance.
11. Switch up your kitchen lighting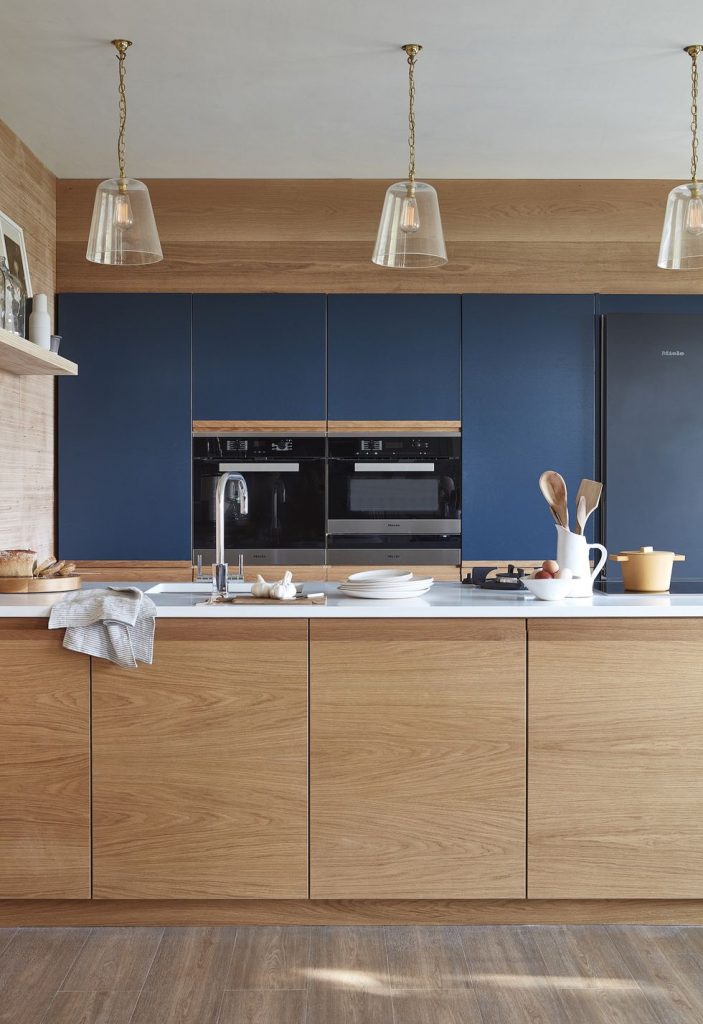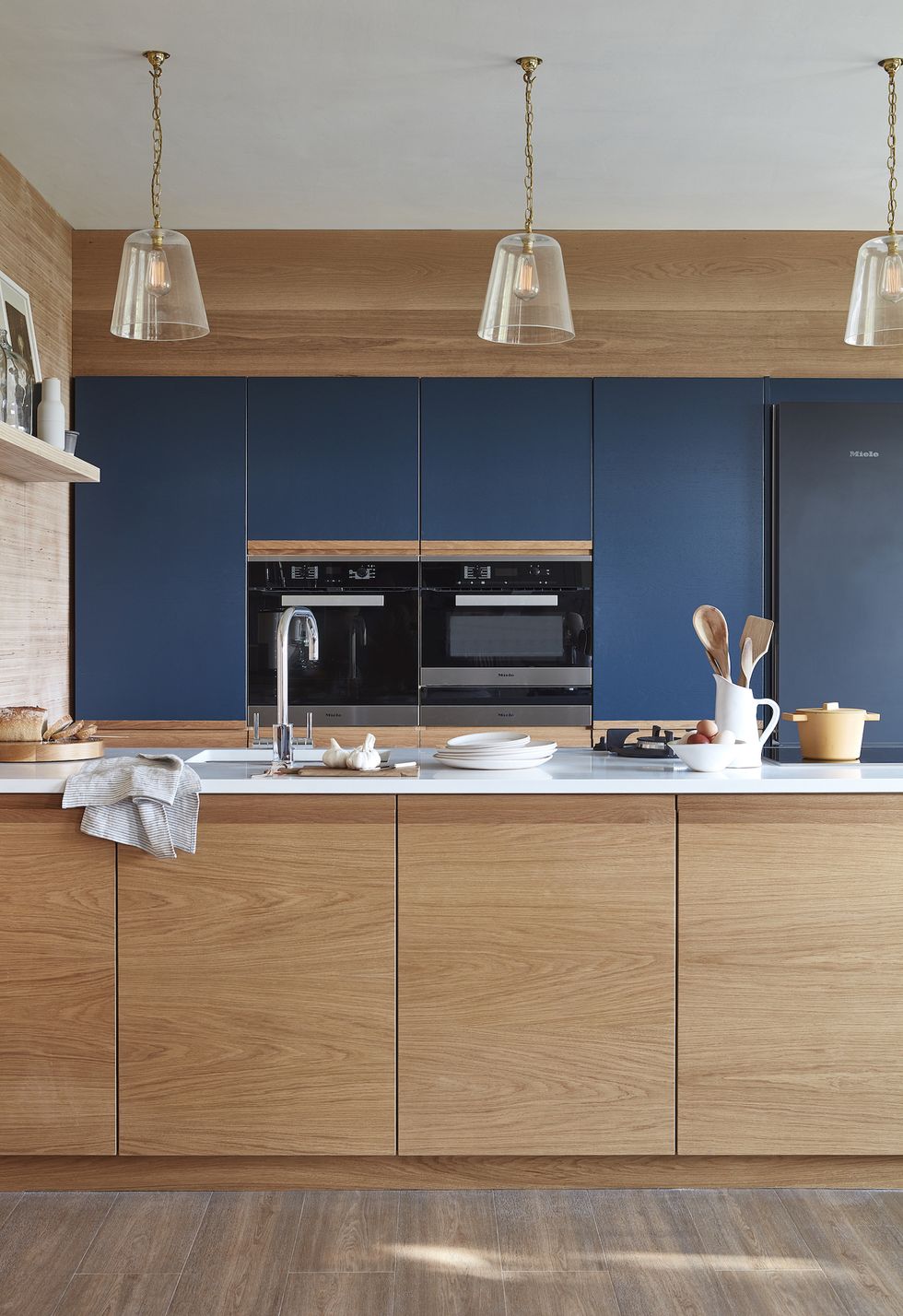 Carefully planning your kitchen lighting scheme can help set the mood for eating, cooking and entertaining. Planned lighting can create the sense of more space, making the room feel larger than it actually is. We would recommend to start thinking about your lighting scheme right at the beginning of planning your kitchen. If you leave it to later, it will just become an afterthought.
12. Try out a single colour kitchen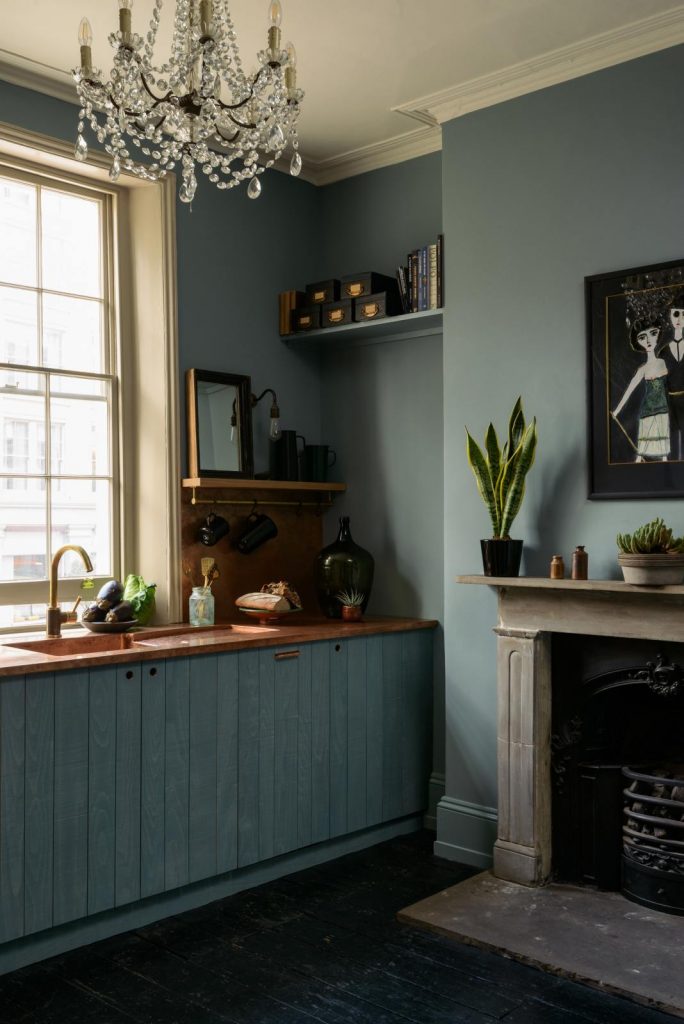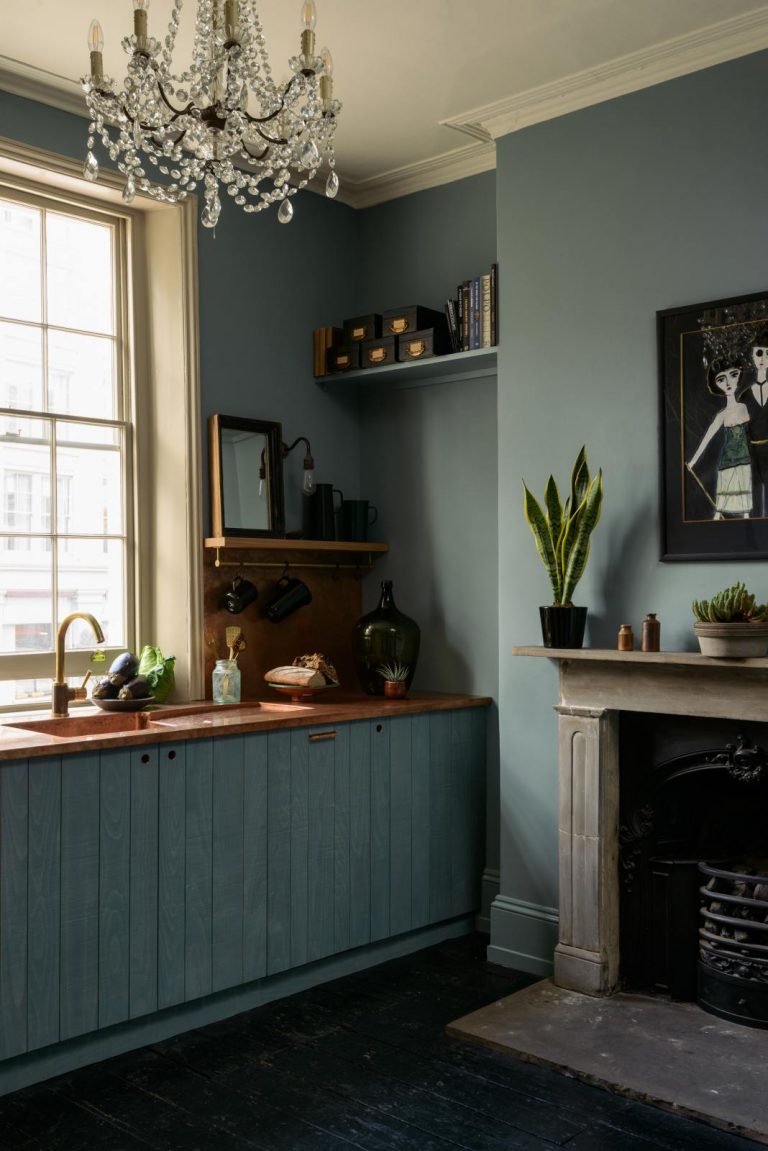 Green kitchens are on trend at the moment but you can pick any colour (why not your favourite colour!) and make it work, with a mix of neutral colours to complement.
13. Where are you going to place your kitchen table?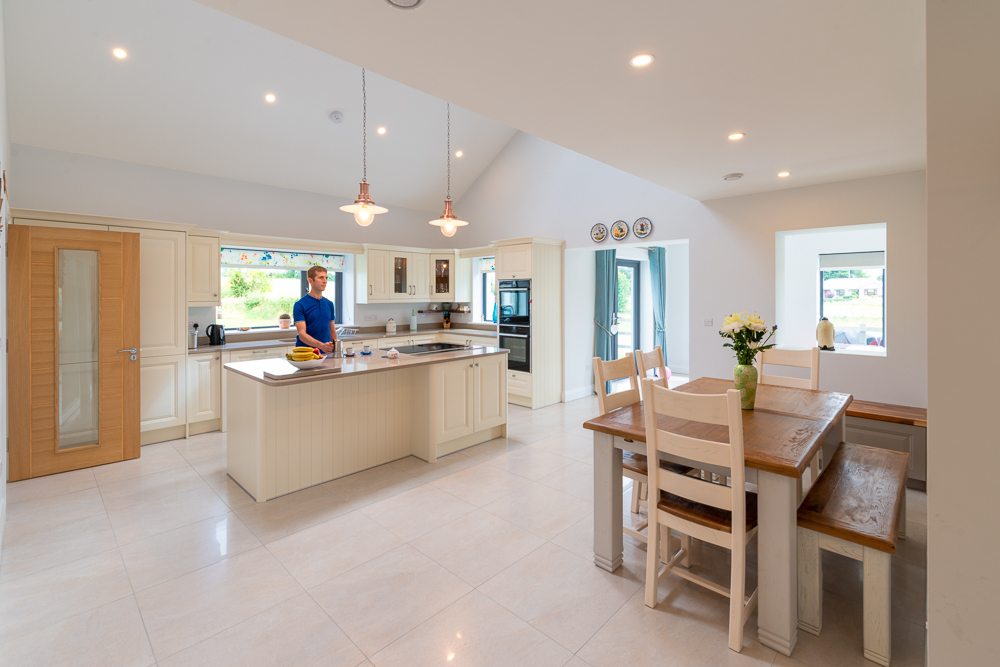 The design and size of your kitchen will be determined at the earliest design stage. For some, the bigger the space you give the kitchen the better. That's if it will be your main living space, between cooking meals, doing homework and browsing the internet.
As with all aspects of design, consider how much time you will actually spend in the room and how you will use it.
Consider that most people spend approximately 30 minutes in the morning and an hour in the evening preparing food, then sit for an hour, then relax for three hours at the dining table and sitting area.
14. Switch it up and go for a colourful kitchen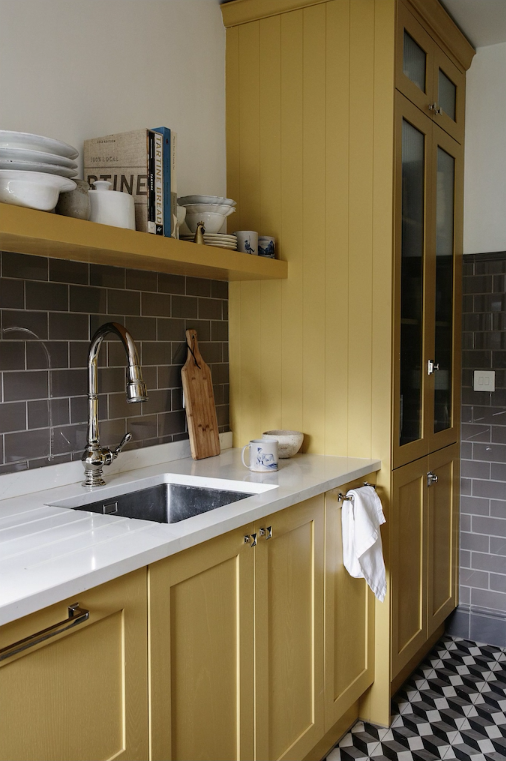 Your cabinets can be repainted for a fraction of the cost of a new kitchen so give it a go if you have a bold streak.
15. Use kitchen utensils to create displays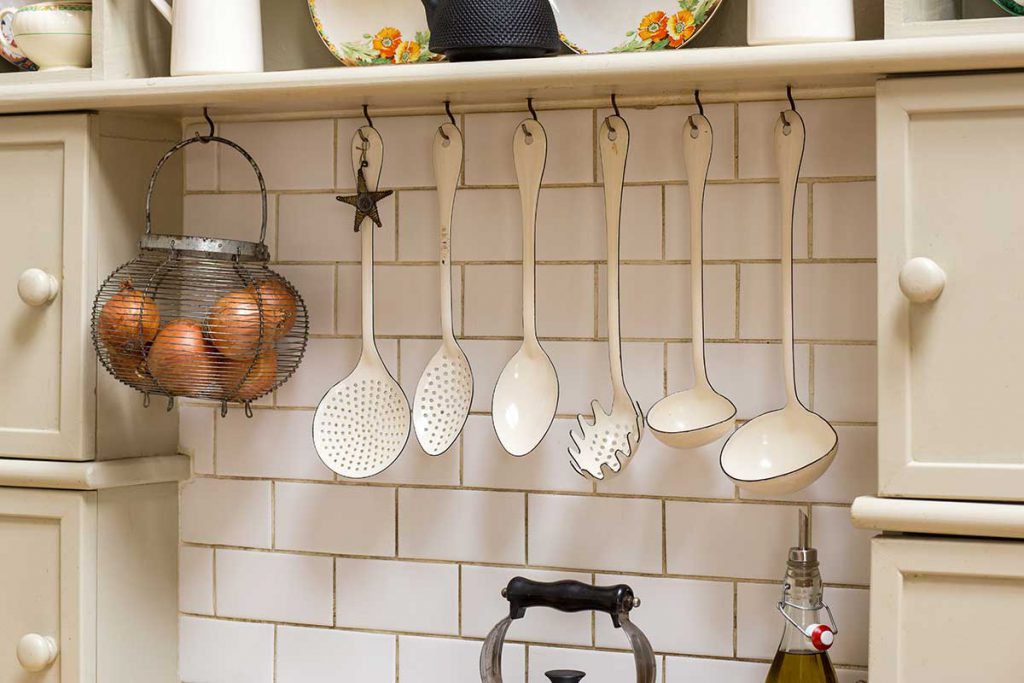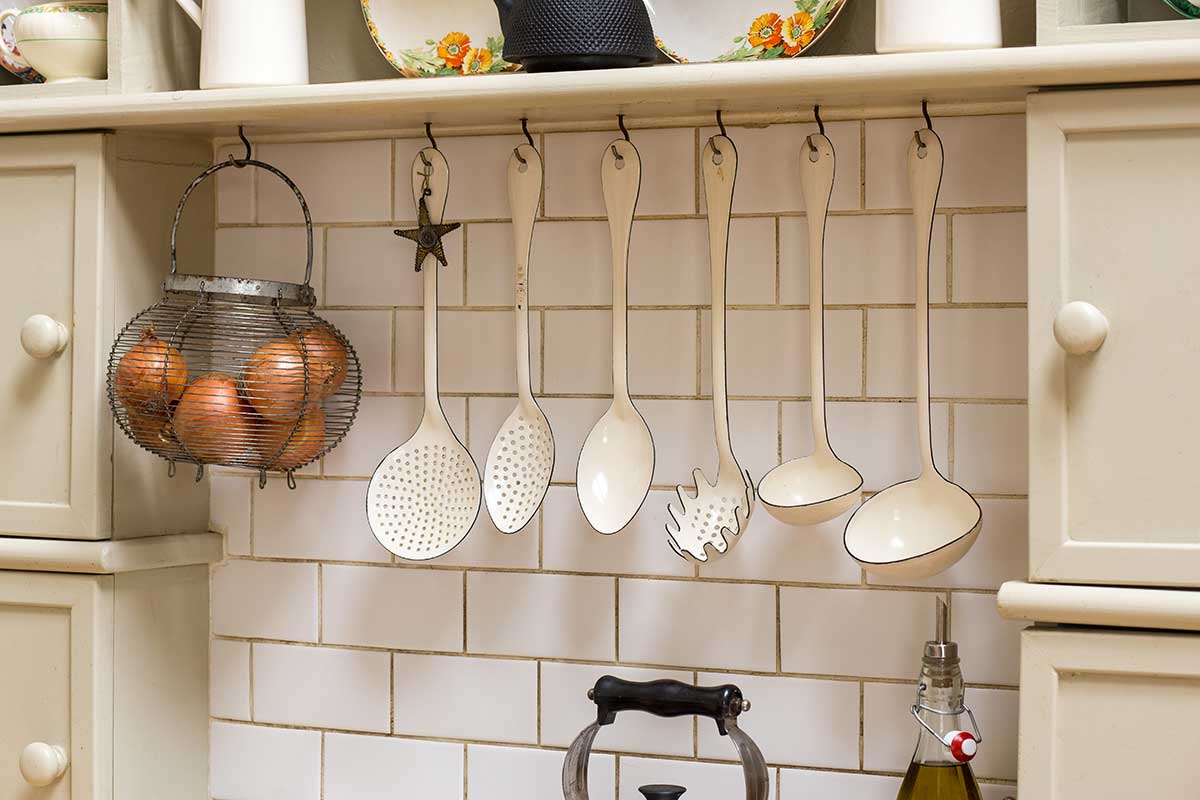 Knife magnets and hooks for your most used kitchen utensils will not only come in handy when you're cooking, they can add a bit of warmth and character to an otherwise simple finish.
16. Tile your splashback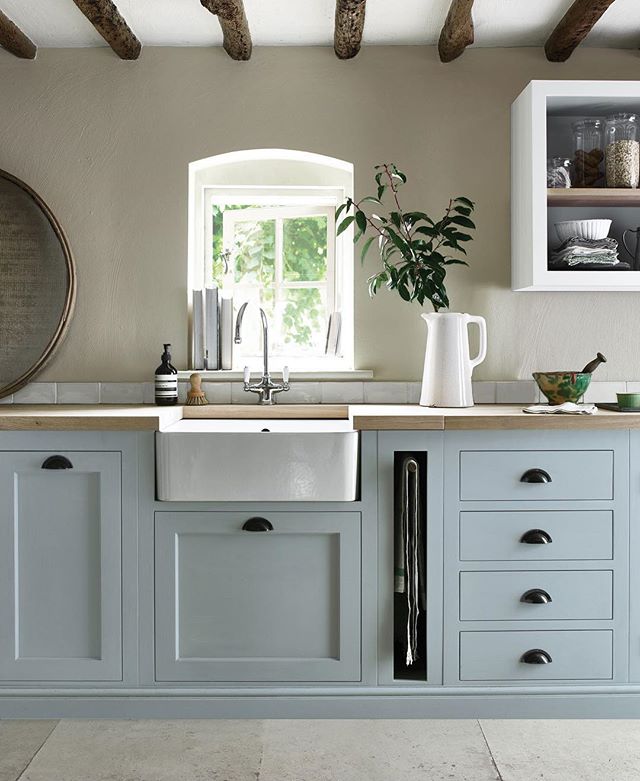 Worktops, splashbacks, taps and sinks will be used all the time, so take the time to choose ones that are hardwearing and visually pleasing.
17. Create an exposed brick wall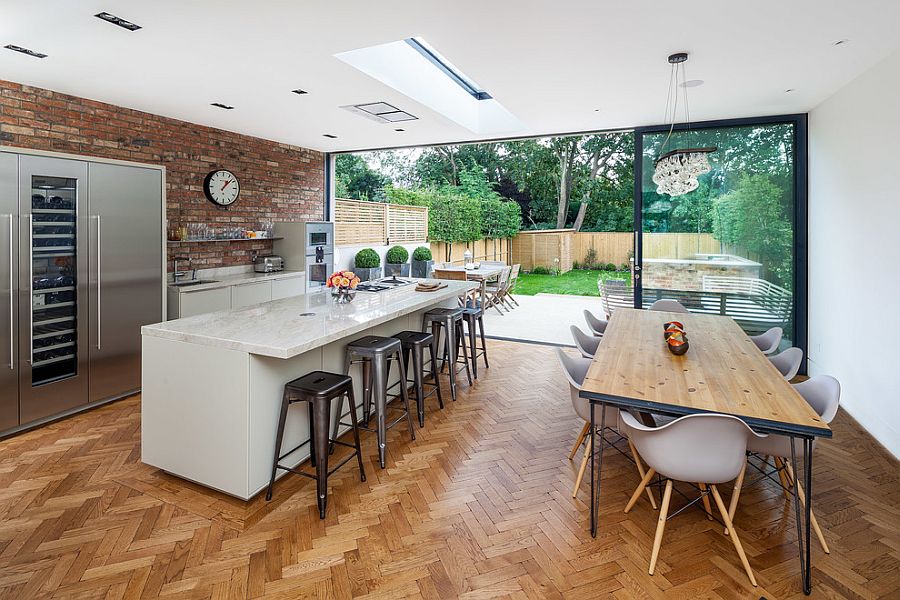 These can be added on as wallpaper, as cut stone or be the actual wall make up. Make sure you apply a water resistant coating to protect masonry.
18. Add texture with a matching splashback/countertop combo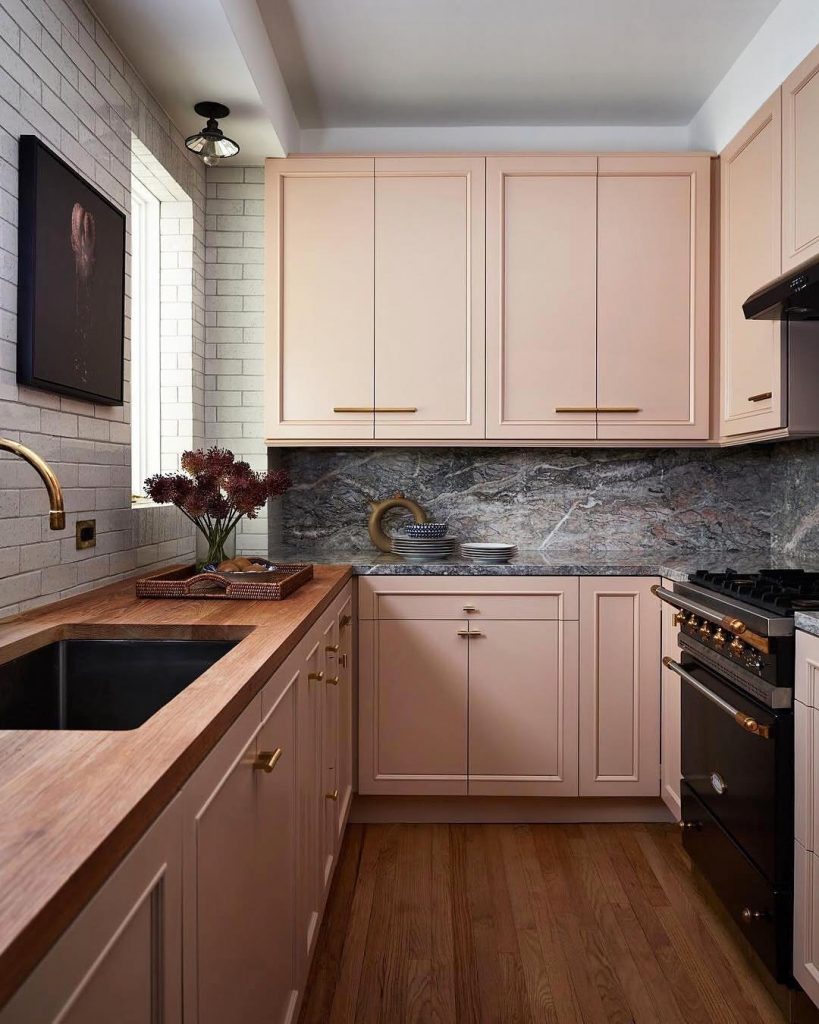 Splashbacks consist of the area between the top of the kitchen countertop and the underside of the high level kitchen wall units. These can be limited to the area behind the cooker (usually 600mm in height, minimum 450mm) or extend along the entire cupboard length (usually 100mm in height).
Historically, the kitchen splashback was painted or tiled. In more recent times, worktop surfaces, stone upstands and glass have taken centre stage in this area. Both materials add significantly to the end cost particularly when additional costs of cutting around power points are required.
19. Try wallpaper in your kitchen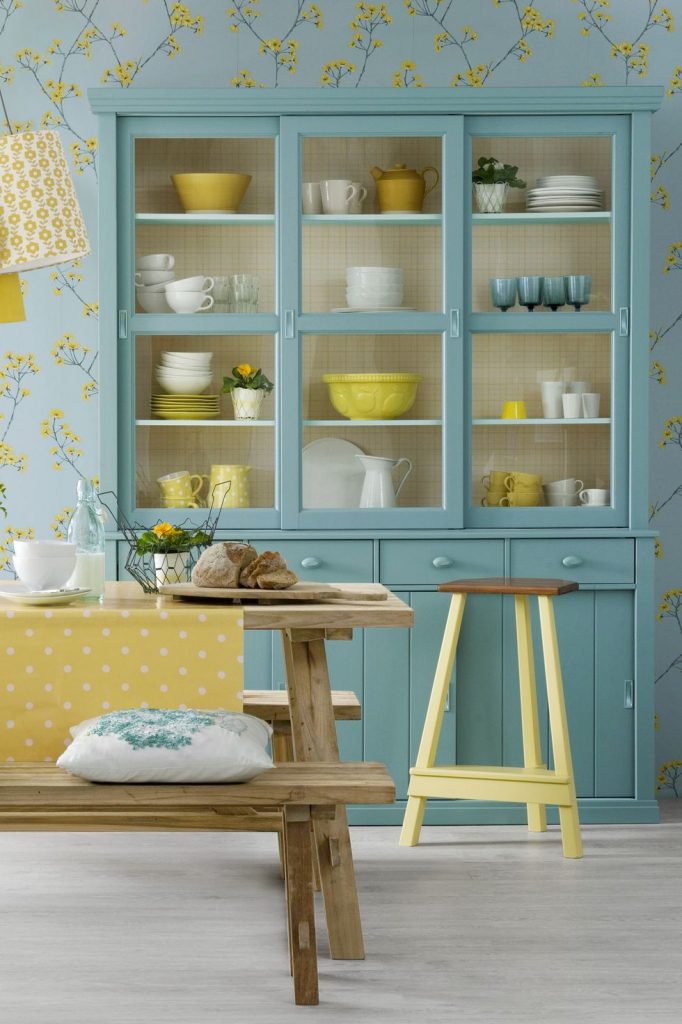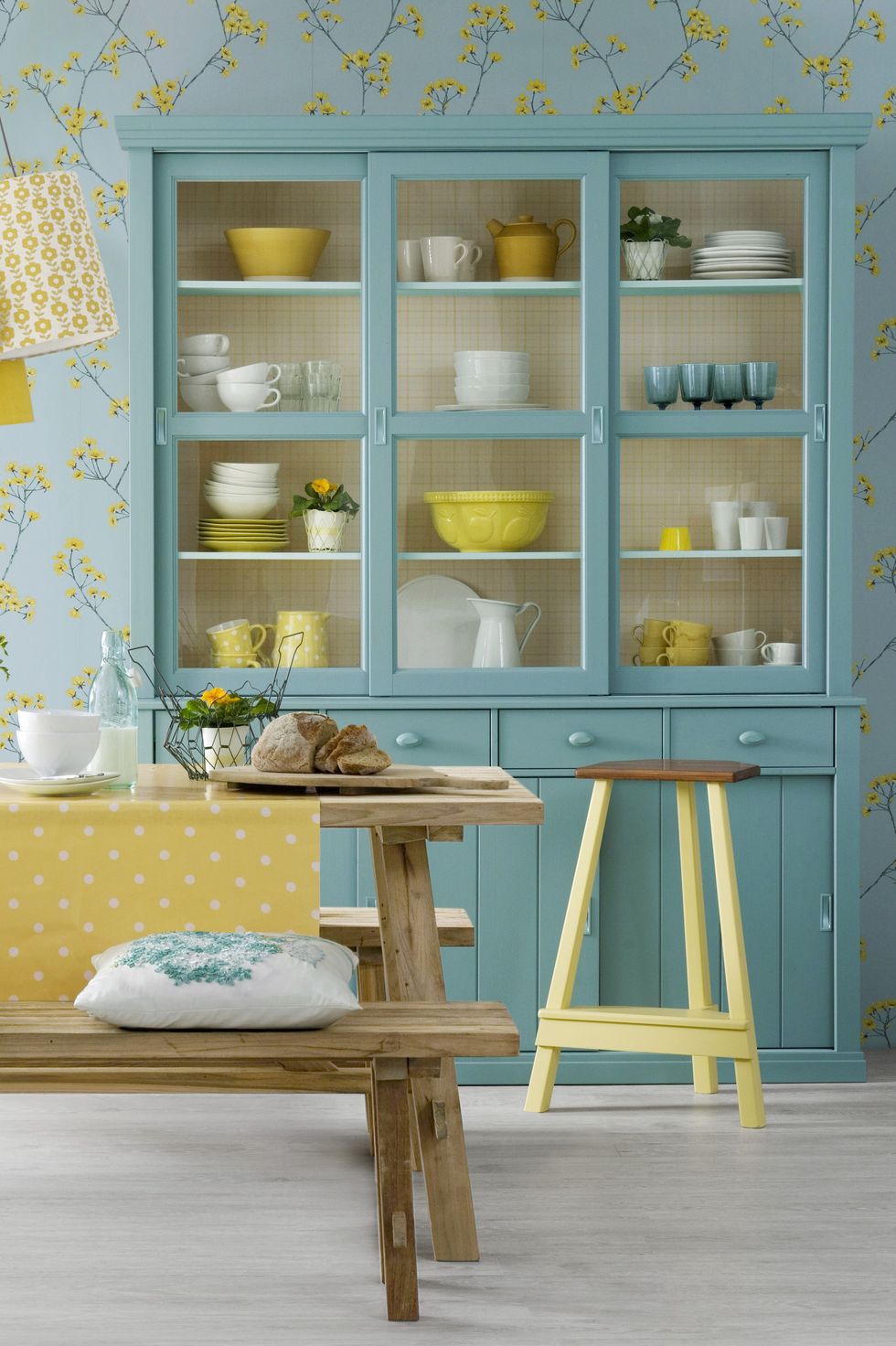 Not as counterintuitive as you might think! Good quality wallpaper will withstand a bit of moisture, as long as it's not constantly exposed to splashes. It's a great way to add character and change as often as your mood dictates.
20. Panel your kitchen walls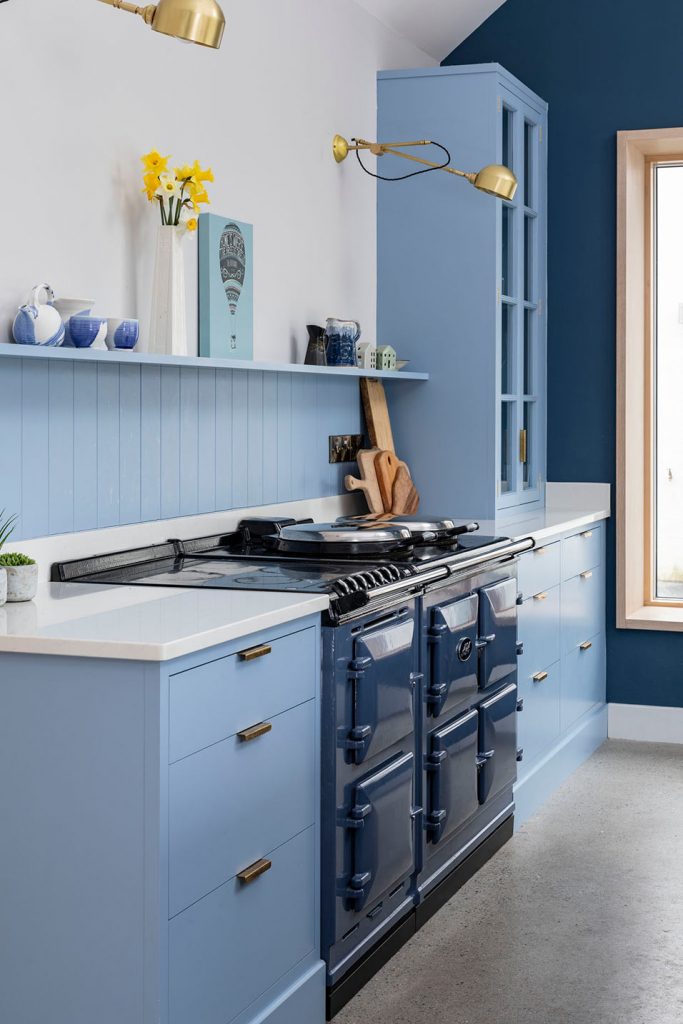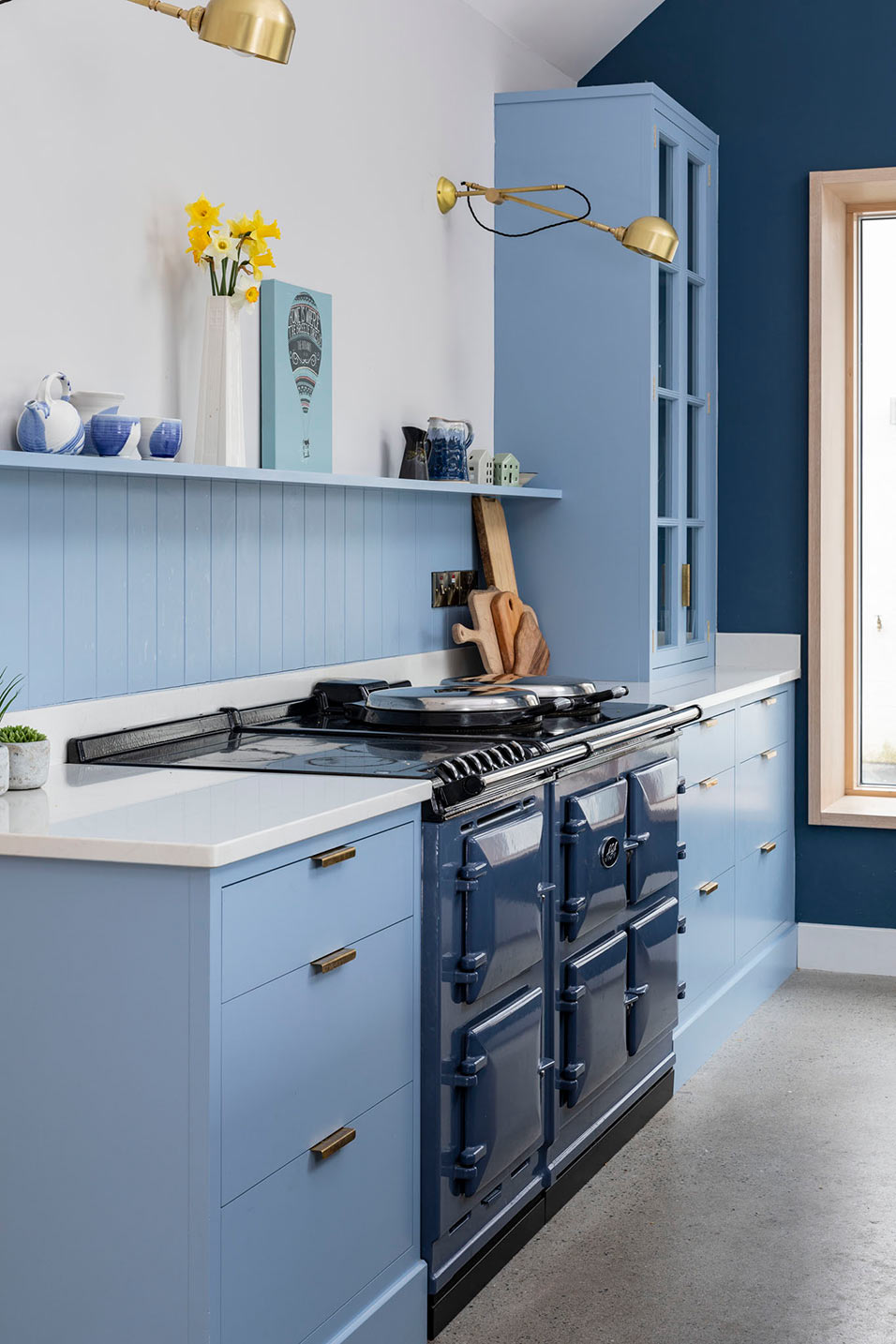 Panelling is on trend for most areas of the house, be it the hall, bedroom or lounge. In the kitchen it will add a similar timeless feel. It just needs to be coated with suitable paint if near a heat or water source.
21. Design in a pantry for extra storage space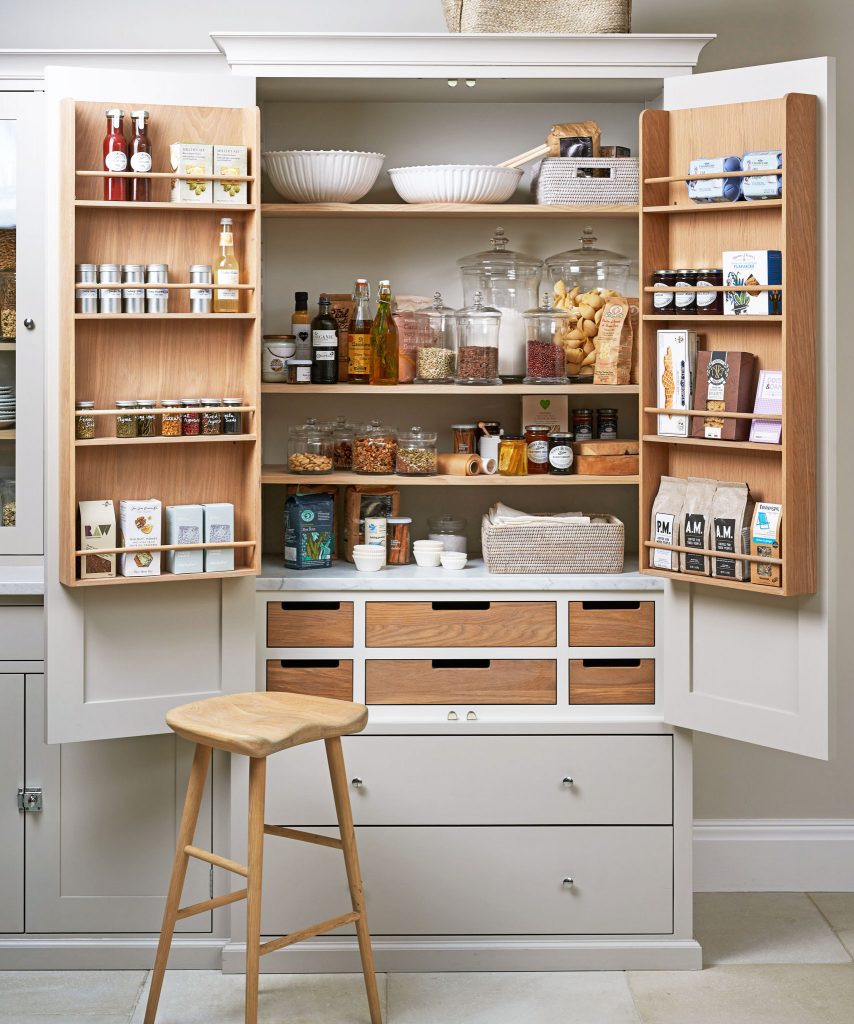 A useful section of a kitchen, is to house electric kettles, toasters and food processors, into a countertop roll up/roll down tambour unit (along with some of the foodstuffs that go with them), or a larder (pull out or behind a cupboard door), so you can quickly and conveniently close them off when not in use.
22. Start thinking of window placement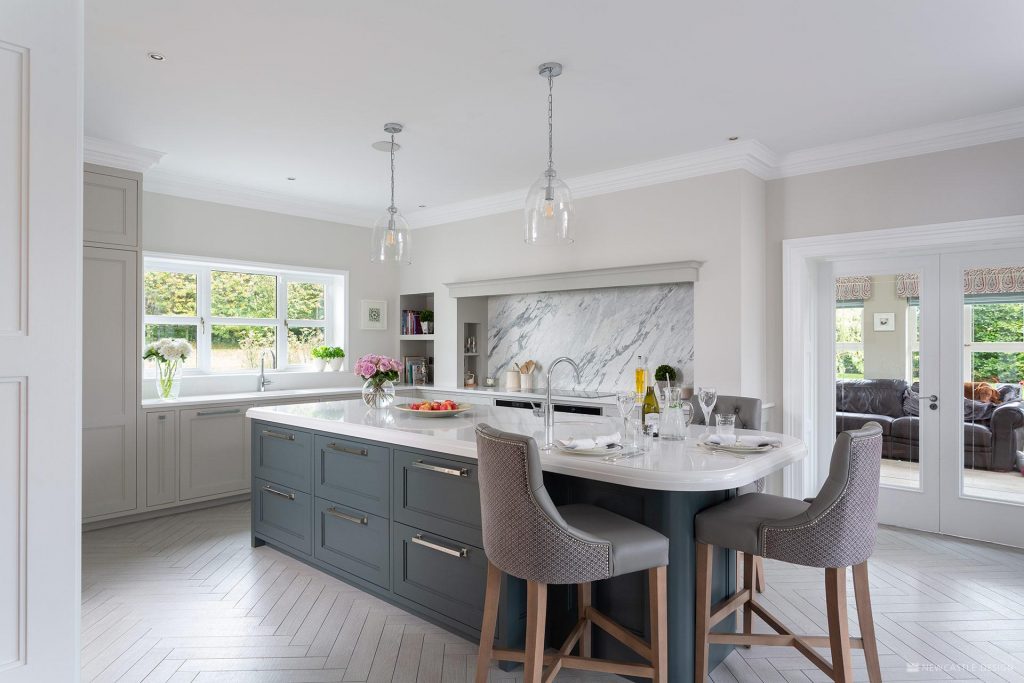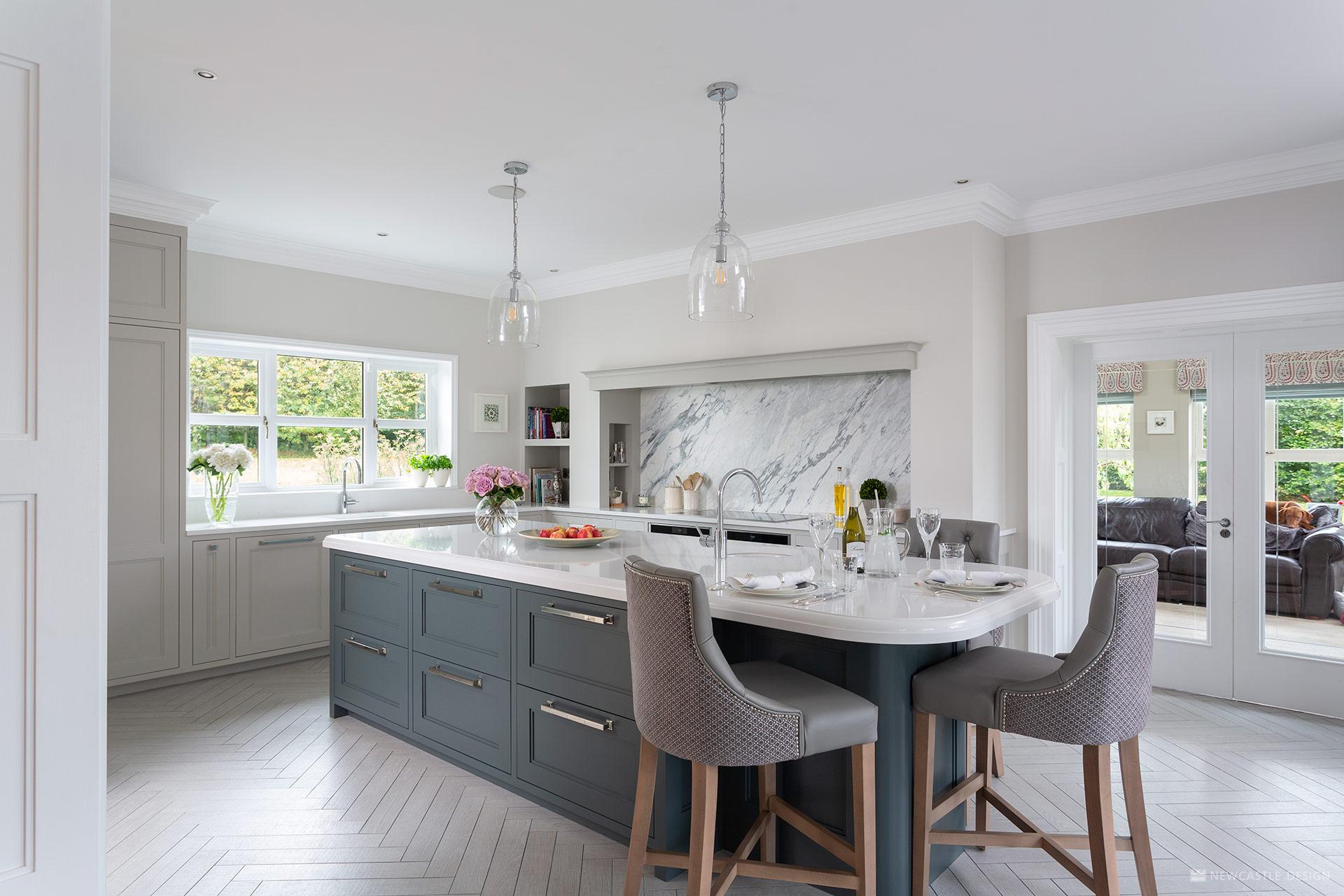 Traditionally, before the advent of dishwashers, the sink was placed under a window looking out onto the garden or back yard. The practical reason for that was light and being able to watch the children at the same time as tidying up.
The area next to a window is arguably a prized spot, too precious to be wasted on a sink and, with modern plumbing and lighting you don't have to keep to the old way. Sinks are now sited on islands or hidden away depending on the cook's needs.
Window seats are also becoming increasingly popular in open plan configurations, especially in corners but these can be nestled elsewhere in a well crafted design.
---
Try our new 'Selfbuild Cost Calculator'. Fill in details and instantly get a rough estimate for your project